Sometimes you want to make something that is super cute and super easy.  These No Sew Fingerless Gloves that Katie F. did for us are super easy, cheap and the perfect stocking stuffer, gift or treat for yourself.  With a few simple steps you can have these ready to toss into holiday gift baskets, tucked into your purse for a cute accessory at work, or assembled as a fun afternoon craft with your daughter and her friends.  This is also a perfect no sew craft to do for birthday parties too!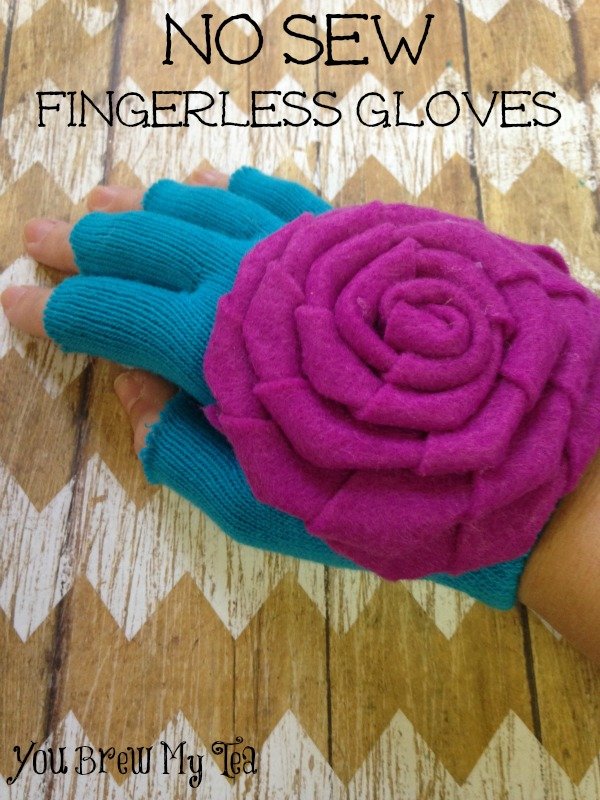 NO SEW FINGERLESS GLOVES
Supplies needed:
1 pair of stretch gloves ($1 at most stores)
Sharp scissors
Wool flower embellishment ($2 or less at most craft stores)
Fabric glue
Lighter.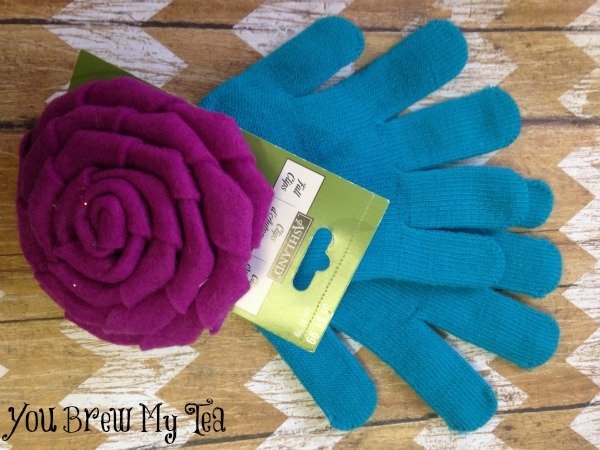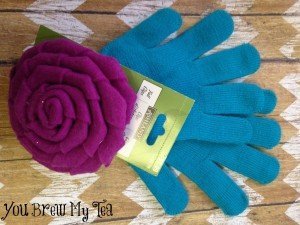 Directions:
1. Begin by taking a sharp pair of scissors and snipping the tips off of each glove. You want to be sure they are sharp so there is as little fraying as possible. Snip about ½ an inch off at a time so you can trim more if needed.
2. Take the lighter and QUICKLY brush the flame over the tips of the gloves. By lightly burning the ends the frays will burn away and a seal will be created.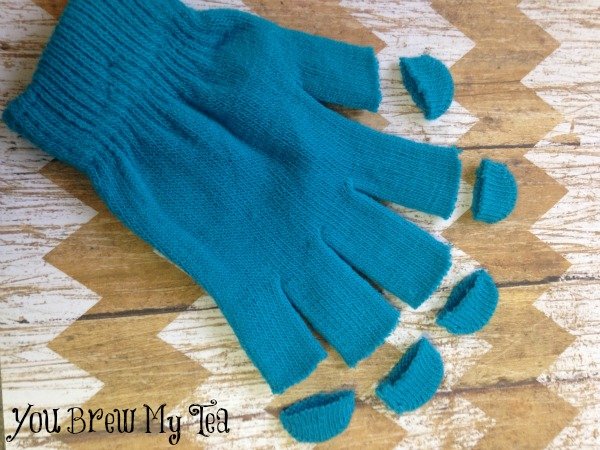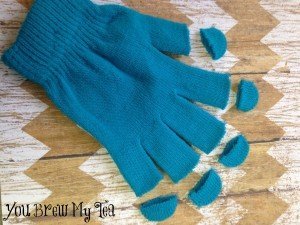 3. You can now attach the wool flower as an embellishment. We used a simple flower found in the trim aisle at most craft stores. Apply a generous amount of fabric glue to the bottom of the flower (remove any clip hardware that may be in place first) and press it to the top of the flower. Hold firmly in place until dry.
4. Try your no sew fingerless gloves on and see how they feel. If you want you can still trim away additional fabric. Just trim and re-burn.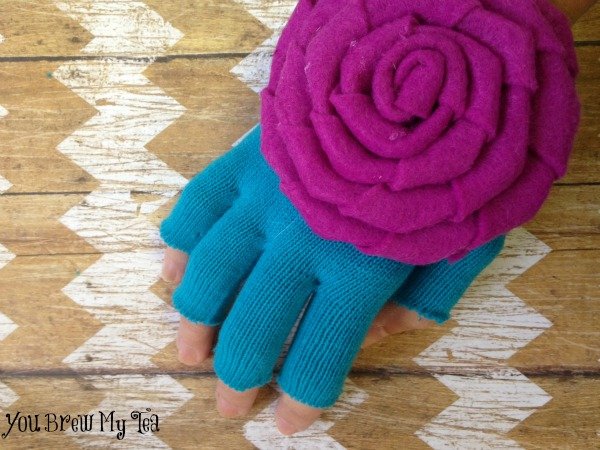 When washing your no sew fingerless gloves, turn them inside out. This will protect the flower and allow them to last you longer.  This is such a great fun activity to make with your kids, your girlfriends or to give as gifts this year!  With these gloves coming in so many different hot colors, and embellishments very inexpensive these days - you'll have tons of fun making dozens of pairs to go in gift baskets, to hand out to friends or even sell in local craft shops!
If you liked this great DIY craft - check out some of our other fun at home crafts!
Denver Broncos Upcycled T-Shirt Scarf