This post has been sponsored by The Coca-Cola Company. All thoughts and opinions are my own.
Water. Water. Water.  As someone who is working toward better health, I am always looking for Simple Ways to Drink More Water.  When I started getting really serious about my health, I knew water was a big part of that.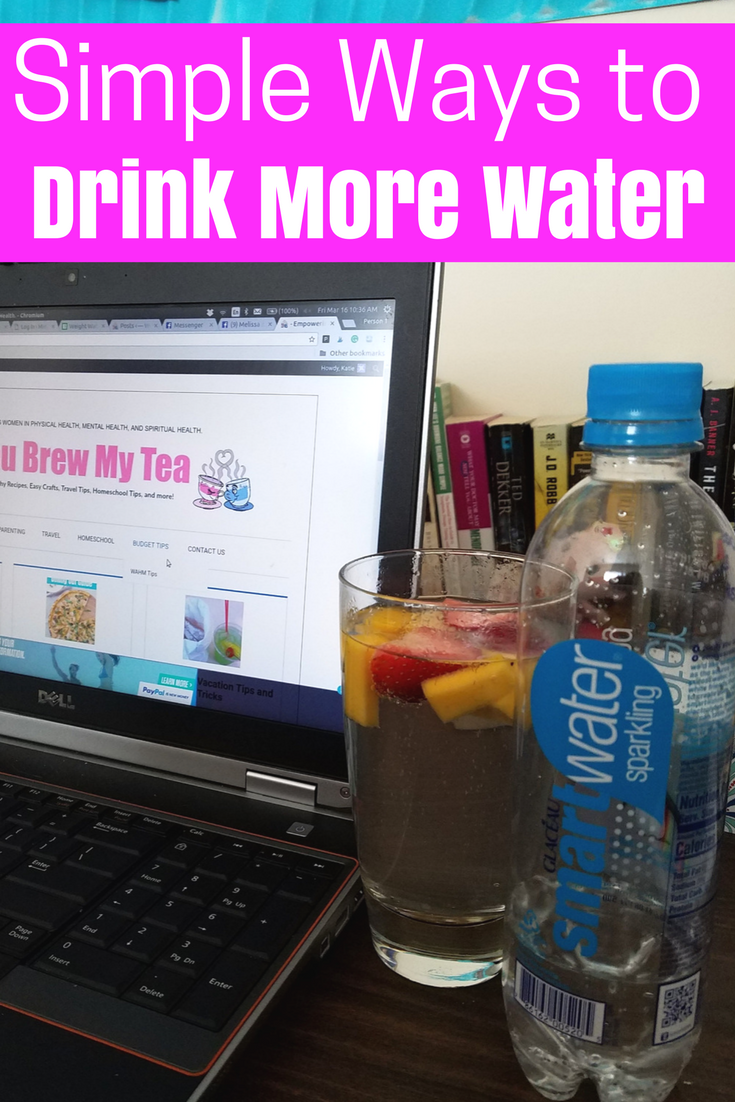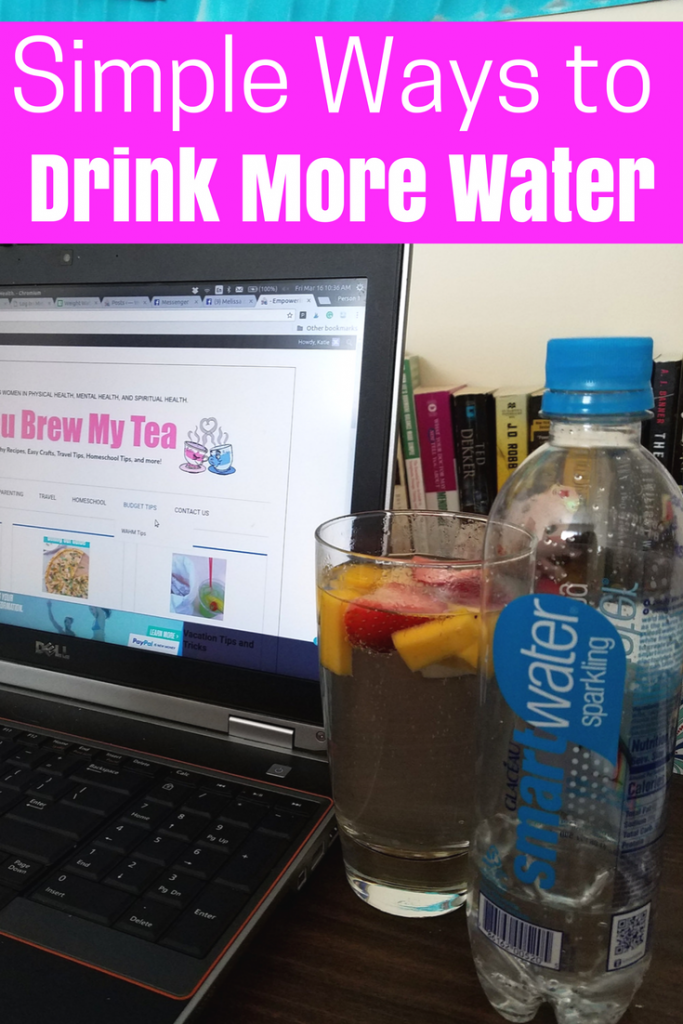 Simple Ways to Drink More Water
Growing up, I rarely drank just water.  The idea of just having a bottle of water or glass of water never occurred to me.  As an adult, I learned fast that water was a necessity and how much it changed my health. So, while it isn't always easy, I have managed to begin drinking water on a regular basis, and I can say it has made a huge difference in my health.
Drink Sparkling Water
One thing that I didn't realize until I was an adult, is how fun having sparkling water on hand can be. I love the bubbles!  Right now, you can get smartwater® sparkling water at Sam's Club in 24 packs.  This is so convenient for me to pick up with my weekly shopping.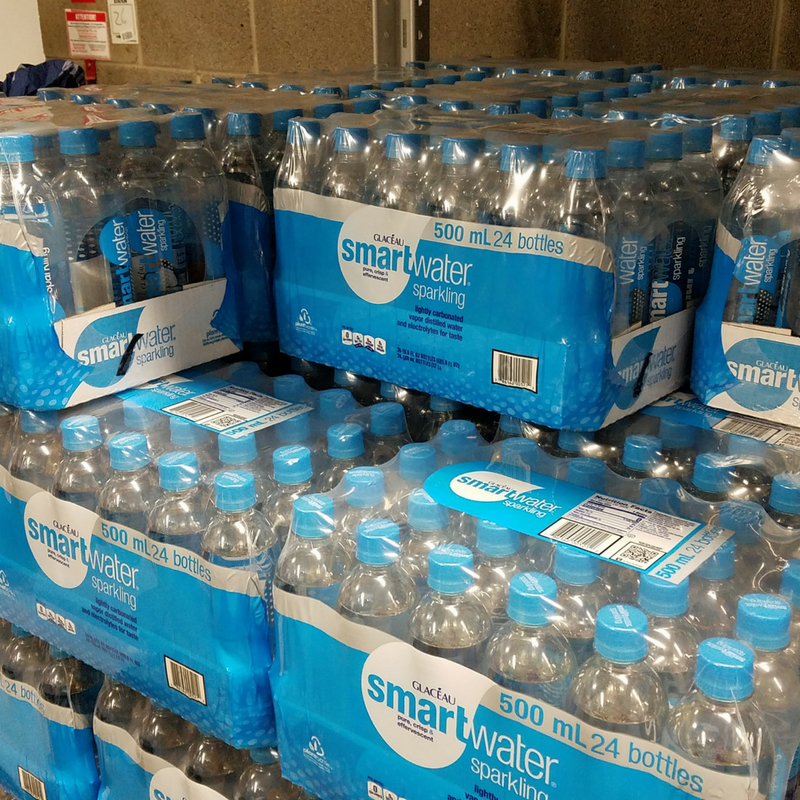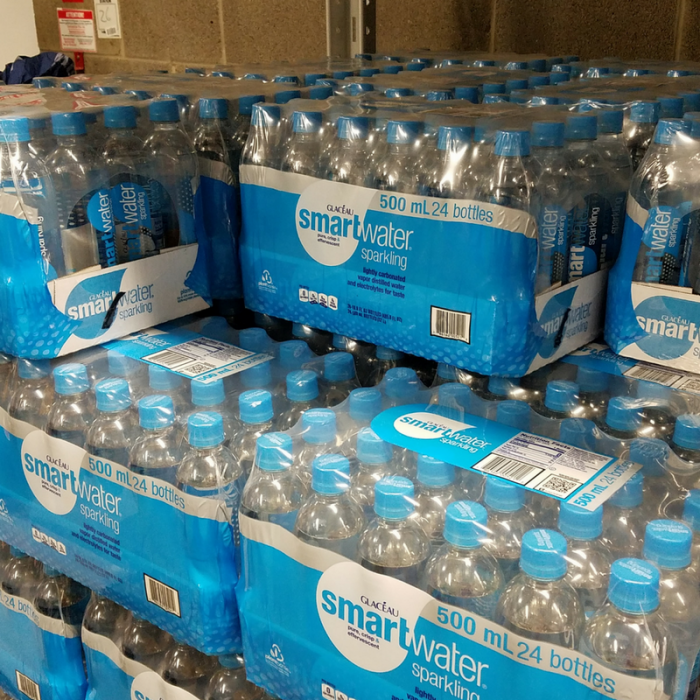 Add fruit to your water
This has been one of my most successful tips to drink more water.  Adding sliced fruit into a glass or bottle of smartwater® sparkling water adds flavor and nutrients that make it much easier to drink water!  I prefer using stronger flavors like strawberries, watermelon, or mango.  One of my favorites is to add a few sliced strawberries and mango into my glass, then pour smartwater® sparkling water over the fruit.  You can mix and match fruits, fresh herbs like mint, and even vegetables like celery or cucumber to your water for flavor.  Plus, it's a nice little snack reward when you finish a bottle or glass of water.
We also like to mix just a bit of a fruit juice in with the smartwater® sparkling water to create a delicious mocktail that is refreshing and flavorful.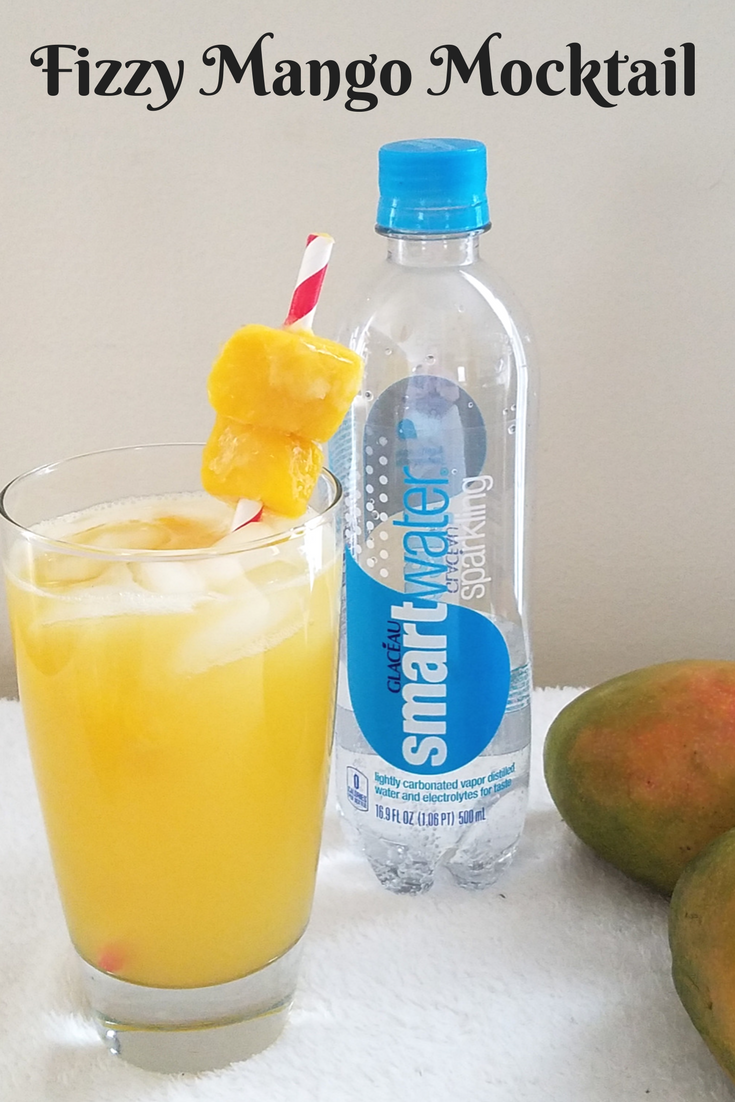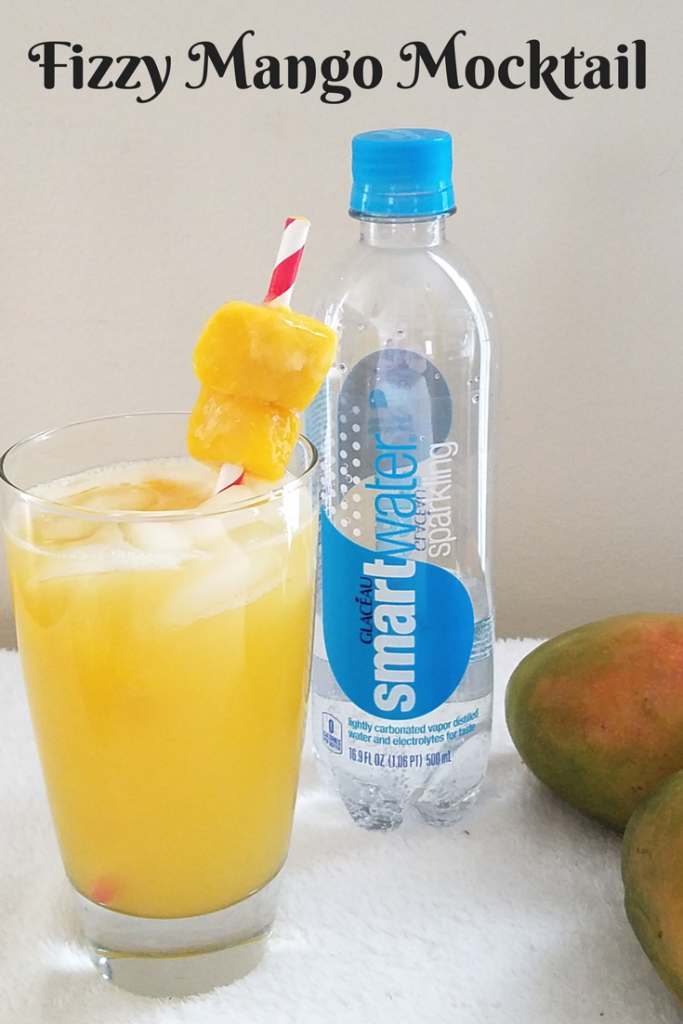 Our Mango Fruit Spritzer Recipe: 
Place ice in tall glass.
Add in the mango juice
Pour over Sparkling Smartwater and stir
May add frozen mango chunks as desired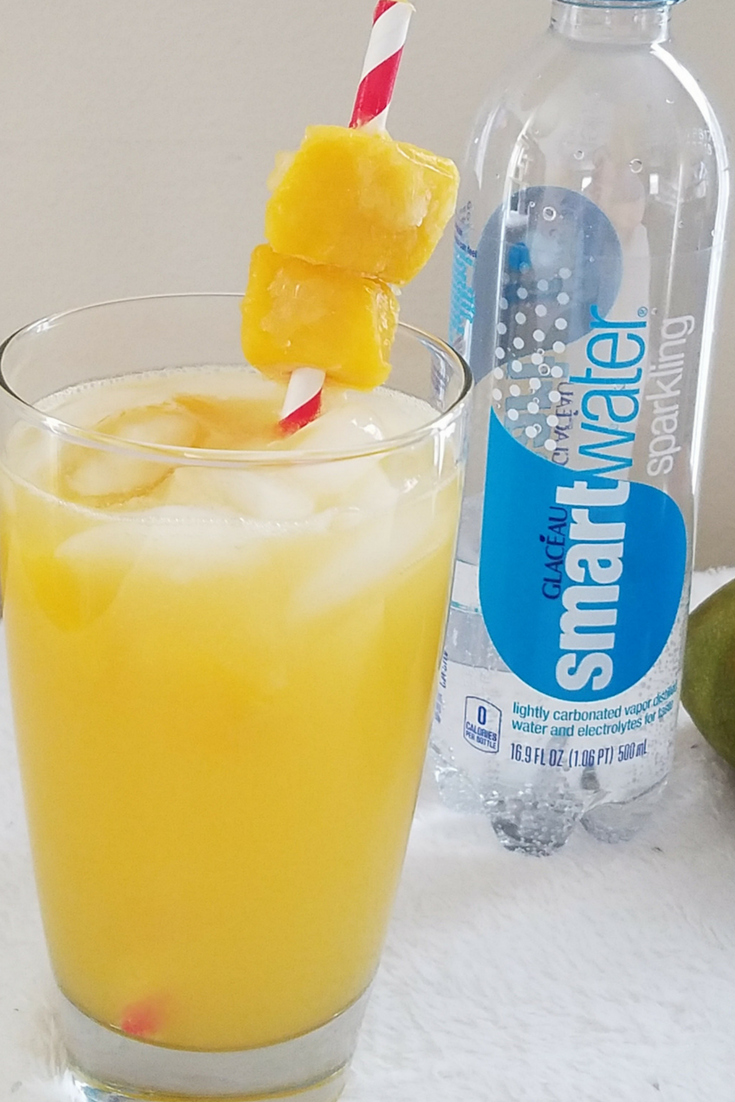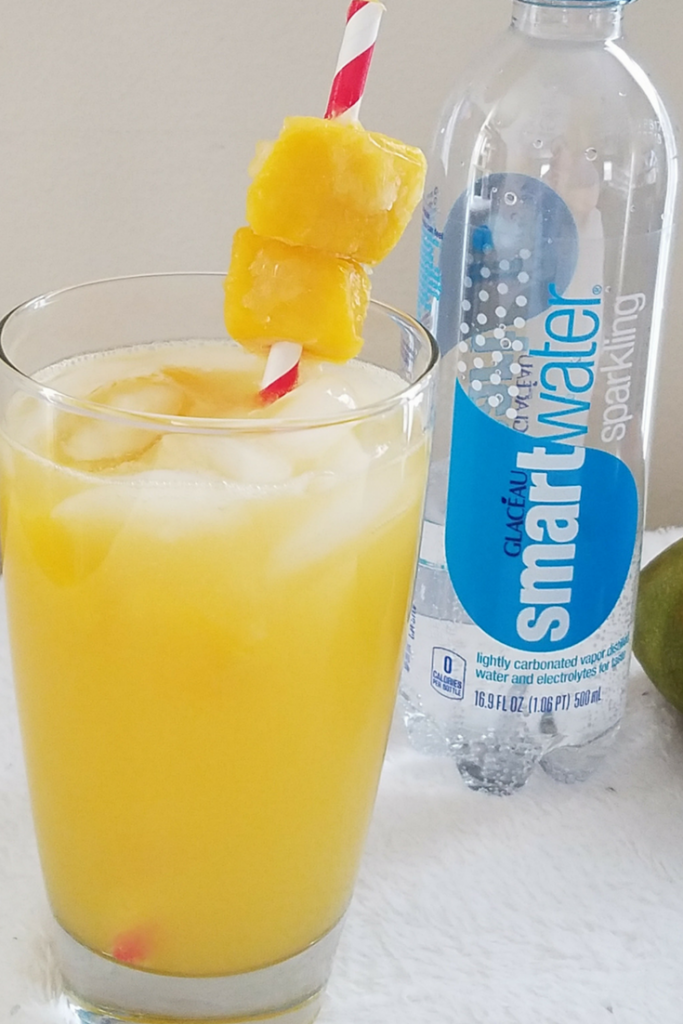 Set alarms to remind you to drink
There are tons of apps out there that remind you to drink water, but I find a regular alarm on my phone does the best.  I set it for 2 hour intervals throughout the day to remind me to get up and move as well as drink some water.  I usually start a new bottle of water at that time, and my goal is to finish it before the next alarm.  Slow and steady works best for me.
Keep a bottle with you at all times
I have a bottle of water everywhere.  I grab the 24 packs of smartwater® sparkling water at Sam's Club so I never run out.  Then, I have one by my favorite chair in the living room, one on the bathroom counter, one by the bed, one on my desk, and more in the kitchen within easy reach.  Plus, any time we head out of the house to run errands, I grab a bottle to have in my purse or in the car.  Having one handy makes it easier than ever for me to keep water in my routine.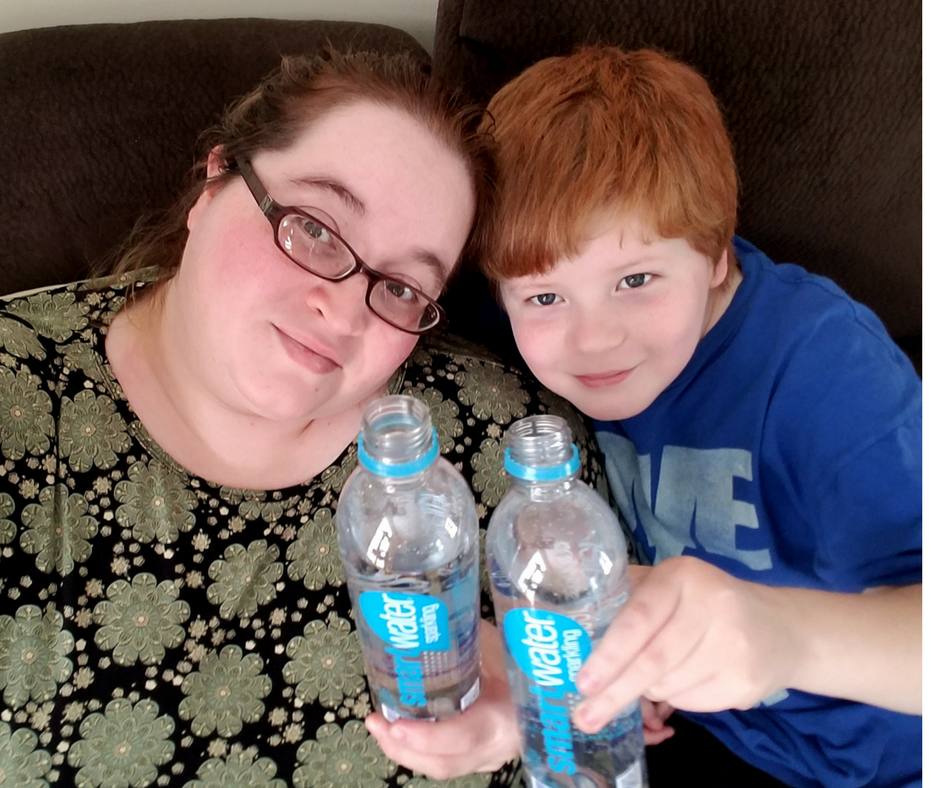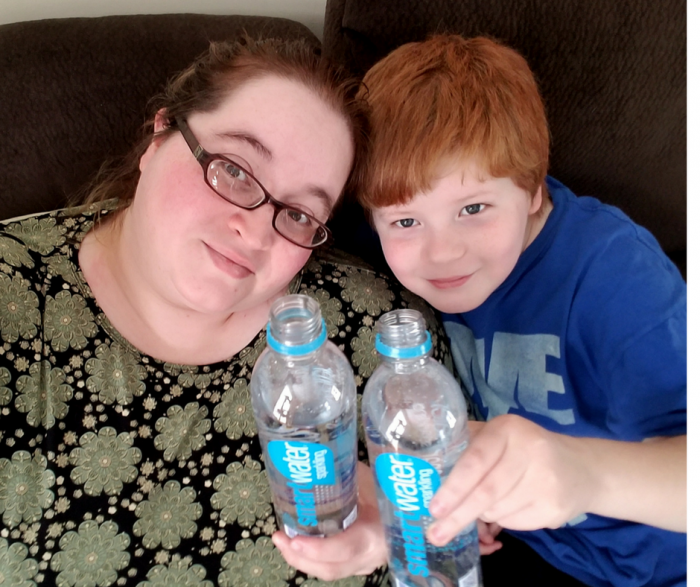 Drink when you have a craving
This is one of those old dieter tricks from days gone by.  If you feel hungry between meals, just have some water.  Sometimes it doesn't work if you are legitimately hungry.  Other times, however, it fills you up long enough to make it to the next meal time and avoid the snack. Smartwater® sparkling water tends to make me feel full longer and is a great way to keep from falling victim to the snack cupboard.
Change the temperature
This has been a huge discovery for me.  There are many people out there that have to have water ice cold, and others who like it warm.  I prefer room temperature.  Drinking water over ice just doesn't work for me.  That means a room temperature bottle of water on my desk or nightstand is much more likely to be something I grab.  I've even read that some people like to drink just warmed water.  Sip it like hot tea, but plain or with a few slices of fruit like lemons or oranges.  Try different options for your own preference to find what you works easiest for you.
Drinking water is hard for some, and easy for others.  No matter where you fall on that spectrum, there is no doubt that water is vital for health.  It helps you process food, keeps you hydrated, and can ward off illness.  We need to get into a better routine of drinking water, and these tips are what work best for me.