We love giving you fun front door wreaths ideas to make with simple supplies.  Our friend Allison made this great Snowman Front Door Wreaths Idea last year and shared with us.  It is simple, inexpensive, but also a great addition that is ideal for winter.  You can put this up in November, and leave until February if you want!  Since it isn't a holiday specific wreath, it is a perfect choice!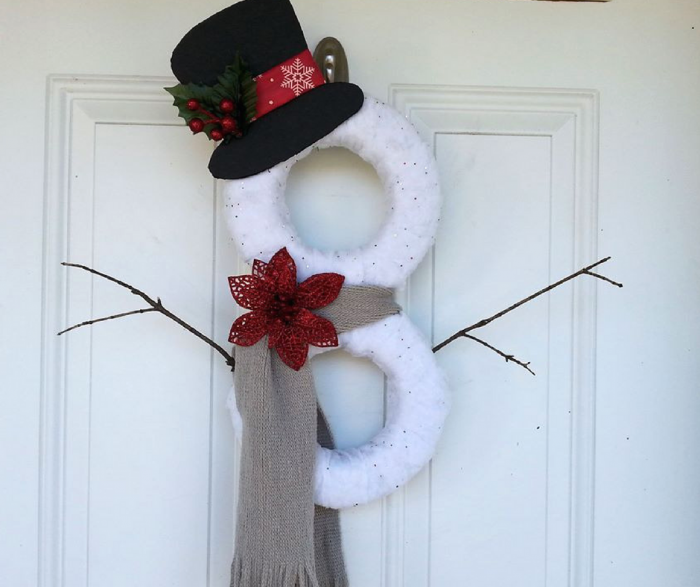 Snowman Front Door Wreaths Idea
This post contains affiliate links.  If you make a purchase through our links, we earn a small commission. 
While we tend to stick with Dollar Tree supplies for things like this, you can also shop online or at your local craft store.  Most of these supplies are super easy to find year round, with a few items specific to the winter or holiday time of year.
Supplies for Front Door Wreaths Idea:
2 Floral Foam Wreaths (I used 7.9 in x 1.5 in)
Black Foam Board
Scarf
Holiday Ribbon
Glittered Drape (32 in x 40 in) – Usually found near tree skirts, etc.
Holiday accents (fake Holly leaves, berries, Poinsettias, etc.)
Scissors
Hot glue gun
Floral wire or craft wire
Pencil
Twigs
Xacto Knife (or a regular knife)
Black Sharpie (or any permanent marker)
Top hat printout (optional)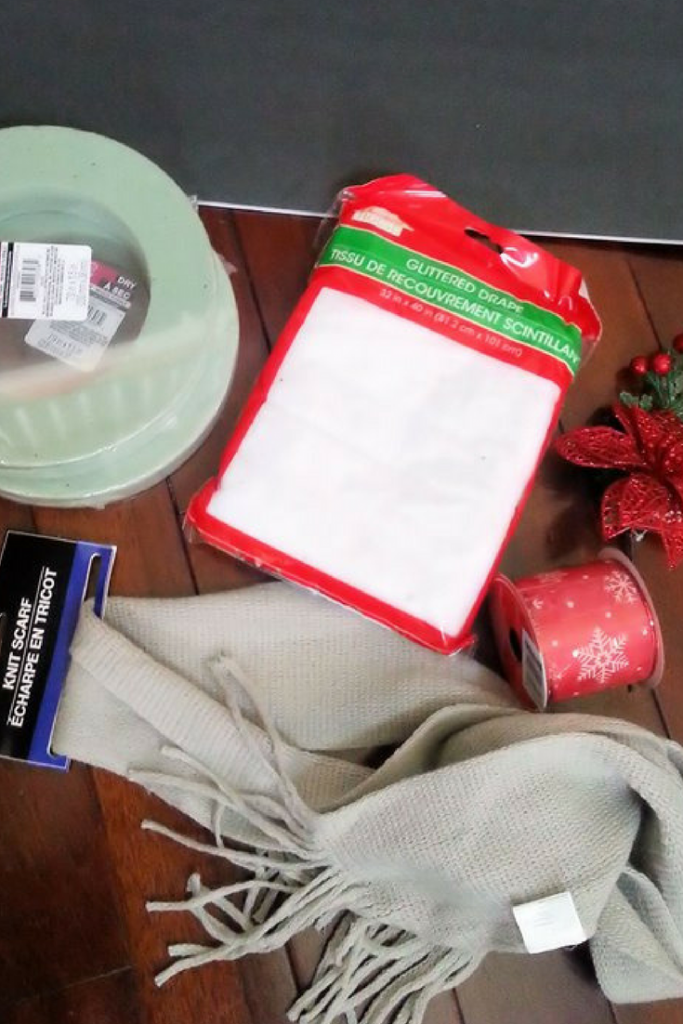 Directions for Snowman Front Door Wreaths Idea:
Cut your glittered drape into long pieces. You should have enough pieces to wrap both floral foams twice. Begin wrapping your foams once. Because of the static of the foam and the cotton of the drape, there is no need to secure it, as it will stick to the foam and itself.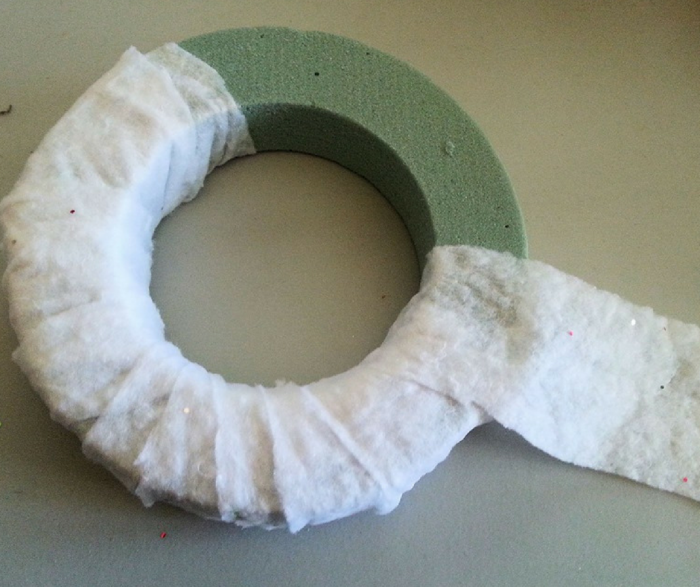 Once you have both foams wrapped once. Take your floral wire or craft wire and begin wrapping the 2 foams together. Then cut off the end and push down into the foam. Add hot glue to secure it. The start wrapping your second layer of the drape. Once you're done that add drape around the wire to cover it.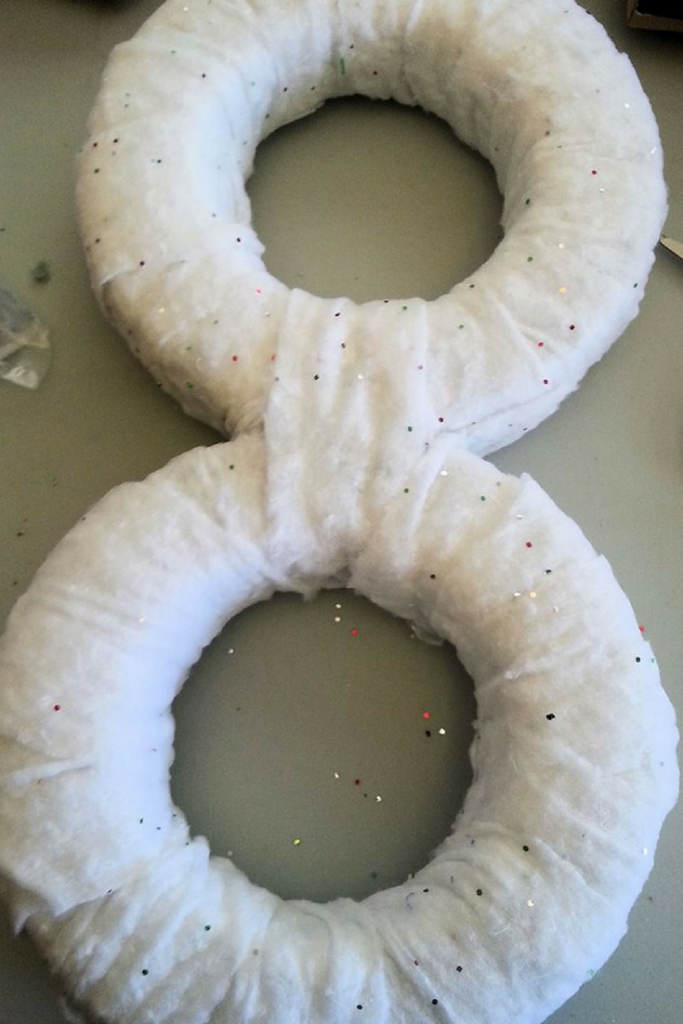 Cut off some floral or craft wire and begin twisting it. Once you have it all twisted make a loop to hang. Push the wire ends into the drape and foam. Add hot glue to secure.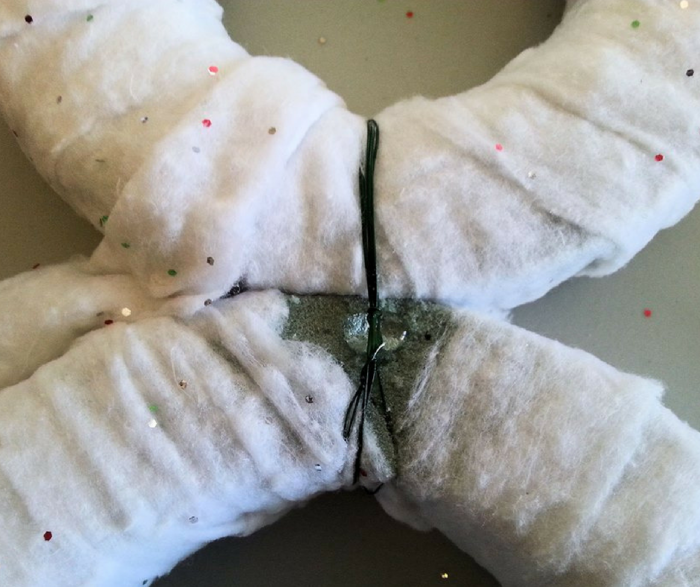 Print out or draw your top hat on your foam board. Cut out. Then take your black Sharpie and color in the outside of the hat to cover up the white foam. Add your ribbon to the hat and decorate with your accents. Hot glue it to your snowman.
Take your scarf and tie it to the wreath. Add another accent if you'd like.
Add your twigs. Make sure you know where you're going to place them before you push them into the foam. Once you have that figured out.
Add some hot glue to the end of the twigs and lightly push them into the foam.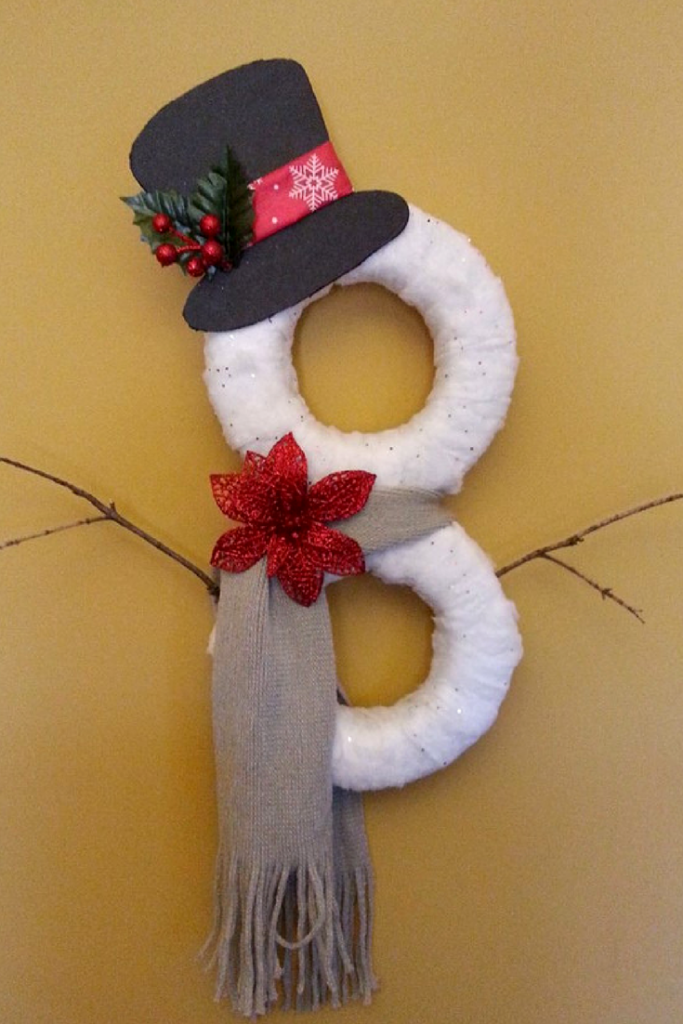 This easy front door wreaths idea is as low as $5 in out of pocket cost.  If you already have a few holiday-themed ribbons or decorations on hand, it could be even less.  Of course, I don't count things like a glue gun, hot glue, sharpie, etc. in the cost since those are already in most craft rooms.
Create your own fun and unique Snowman front door wreath to use this winter!  Customize with your own favorite snowman accessories, and have fun making it a custom wreath you'll love!
More DIY Wreath Ideas: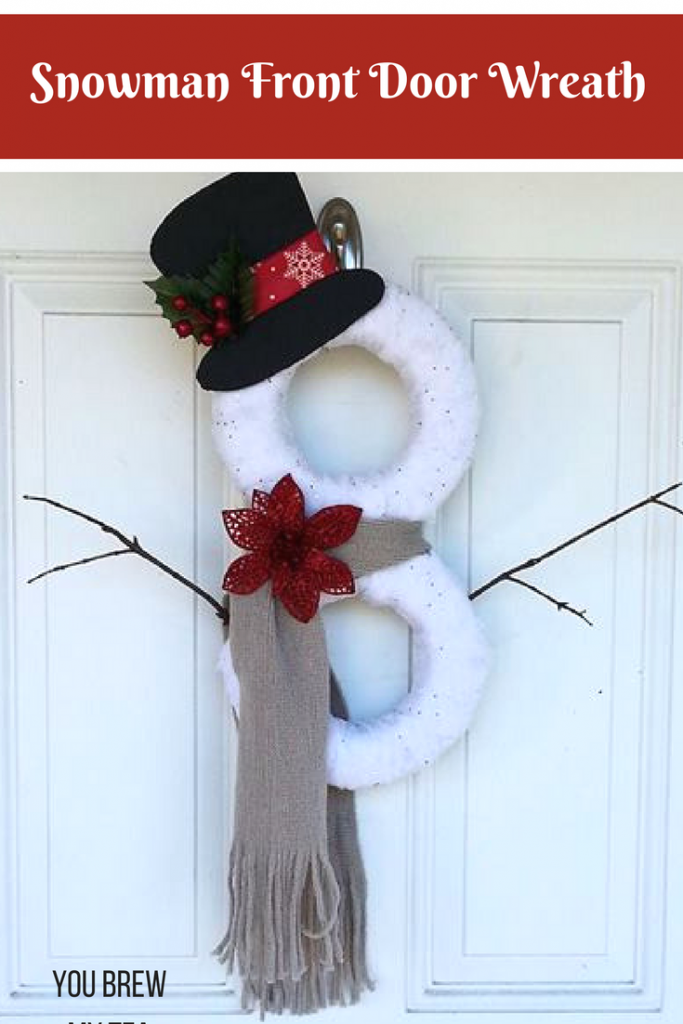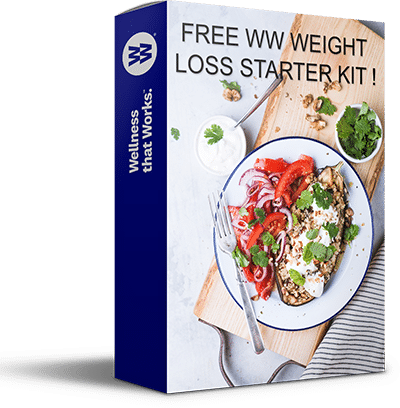 FREE WW WEIGHT LOSS STARTER KIT
+ exclusive tips, recipes & more to lose weight, increase confidence, and live a healthier and happier life !