Summer is the time everyone wants to be outside. Toddlers are no exception. They seem to just keep going. I know we love to be out of the house but, taking them to go do things gets pretty expensive rather quickly. This is why I make it a point to search out Budget Friendly Toddler Activities for us. You can manage to have fun as a family while also staying within your budget.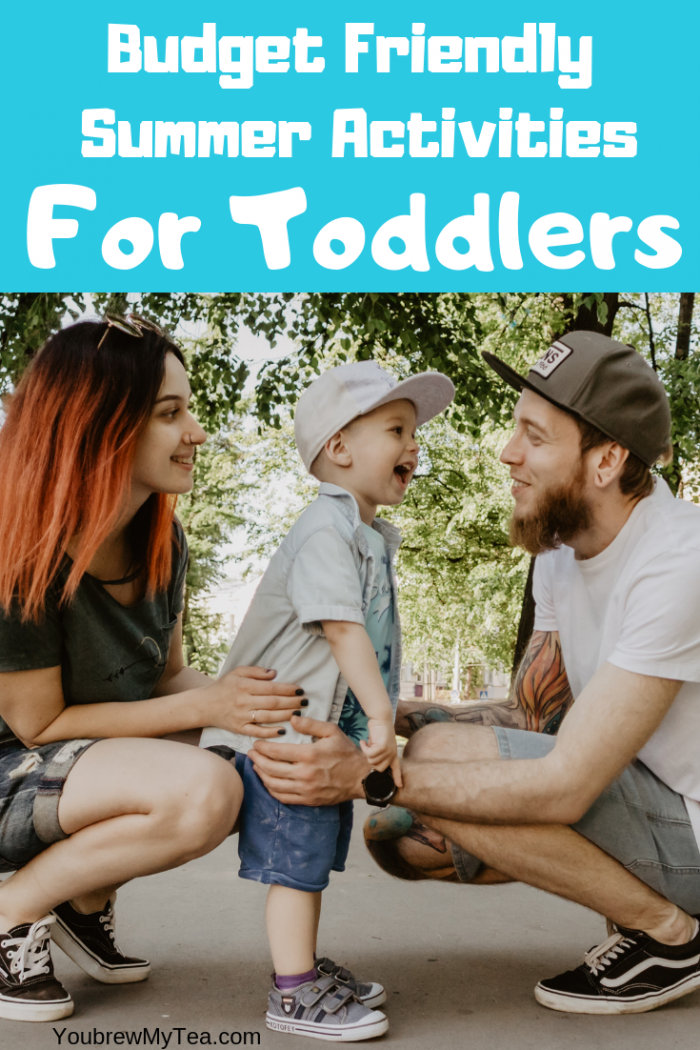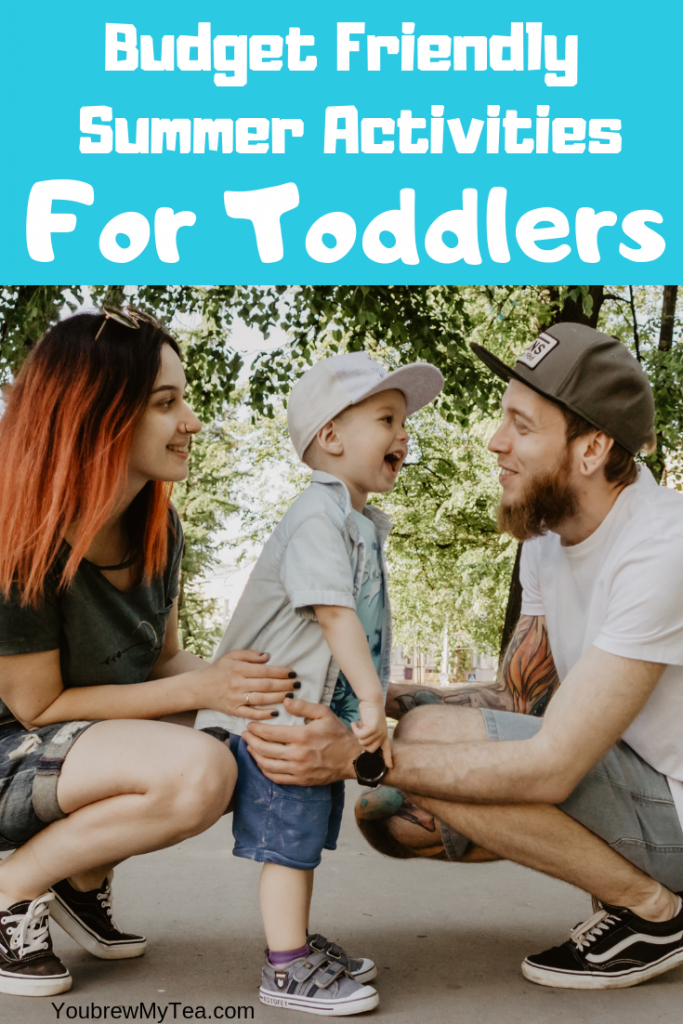 Summer Budget Friendly Toddler Activities
This post contains affiliate links. I earn a small commission on purchases made via these links. 
This summer you can use the ideas below to create fun days without breaking the bank.  Your kids will love these activities, and you'll know they are toddler-friendly.  No worries about boredom when you use this list of toddler activities.
Library
A lot of libraries offer play spaces for toddlers these days. Within the play space, you will find various activities. Some offer train tables or blocks while others offer puzzles and comfy reading spaces. Either way, it is fun to have a change of atmosphere and who doesn't love a never-ending supply of books to read together. Many libraries also offer storytime for toddlers as well.
Tip: Sign up for email alerts and follow social media accounts for your local public library so you don't miss free events for kids.
Park Hop
Take a day and visit a bunch of different local parks. My kids always sleep great after one of these days. It is amazing how many parks you can fit in even just in a few hours time.  Pack a picnic lunch and invite friends to join you for even more fun. 
Ball Pit
Get a set of ball pit balls (these can be bought second hand)  and put them in a toddler pool. You can set this up inside on a rainy day or outside. Either way, it is a great change of pace.  They have packages of 200 ball pit balls on Amazon that are also pretty affordable.  Ask a neighbor to split the cost and share if possible. 
Splash Pads
Most splash pads have free admission. I love that it is an easy way for my toddler to cool down and I don't have to worry about them going under water. We visit quite a few splash pads throughout the summer.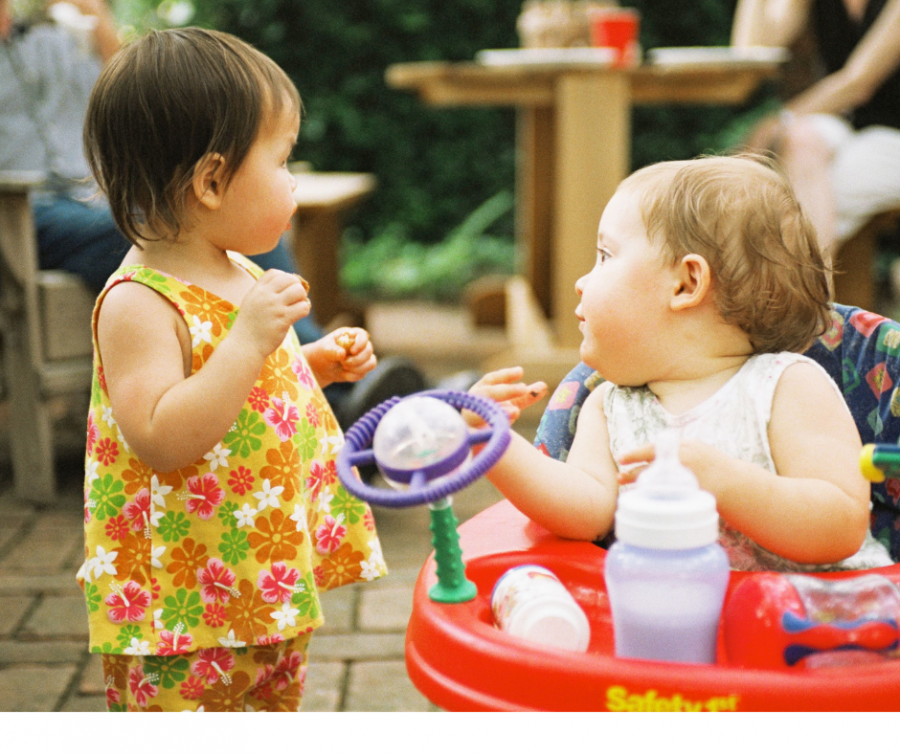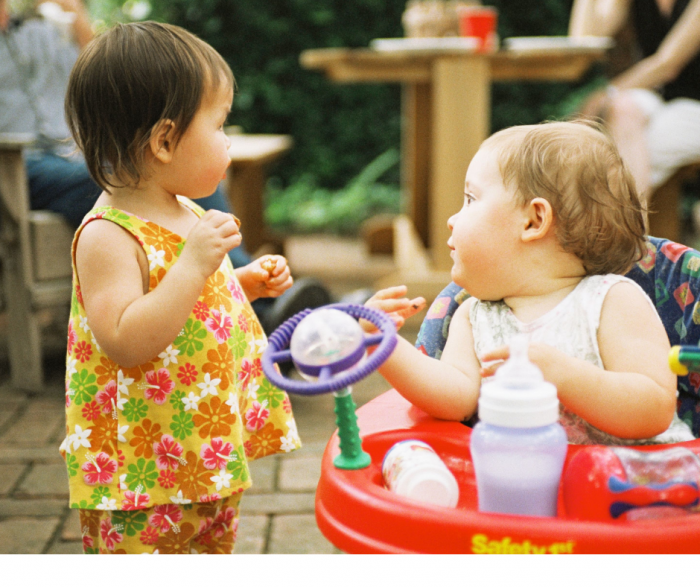 Scavenger Hunt
Use a printable scavenger hunt sheet and take your kids on a scavenger hunt walk around the neighborhood. My kids love trying to find all the different objects listed plus adding their own things that they find while we are out walking.  Here is a list of 30 Scavenger Hunt Printables for Kids you can check out to find one that works for your kids. 
Sidewalk Chalk
We go through sidewalk chalk very fast at our house. Our most favorite way to use it though is after it rains. Dip the sidewalk chalk into a puddle and color. The colors are much brighter than normal and they tend to hang around for a bit longer as well.  You can get a large 30 pack Sidewalk Chalk on Amazon to keep stocked at all times. 
Popsicles
Make popsicles with your toddler. You can go as simple as putting yogurt in small cups and putting a stick or small spoon in it and freezing overnight. You can also get popsicle molds and use juice or your other favorite mixtures. Freeze them for a few hours and you have a great snack.  Here is a Berry Frozen Pops recipe that my son loves!
Paint
My toddler loves to paint but, it can get pretty messy. I don't tend to shy away from messy things but, painting is one I do try to avoid when we are stuck inside. Take the pain and paper outside. Use some larger rocks or tape to hold the paper down and let your child go crazy. Using washable paints means it will wash off the surface with the hose or a bucket of water.  We even switch it up sometimes and just paint on the sidewalk.
For those days when painting inside is the only option, opt for some of this Crayola Washable Paint.
Shadows
Older toddlers love to trace shadows. Place an object standing on or by the paper and use the sun to create a shadow. Have your little one (or you) trace the outline. Then, they can decorate their picture as they see fit.
Hide and Seek
Even younger toddlers can get the concept of hide and seek pretty quickly. It usually takes a couple of games with a grown up helping them look for the person hiding but, they will get it. My toddler loves to play but, still struggles to count correctly so it is a gamble with how much time I will have to hide each time.
Bird Feeders
These are simple. Spread peanut butter (or your favorite nut butter) on a toilet paper roll and roll it through bird seed. If you want to attach a string poke the holes and attach it before you apply the nut butter.  You could even make our Upcycled Milk Carton Bird Feeder for a fun project!
Museums/Aquariums
Local museums and aquariums often have days where they offer free admission. Those are the days to plan to visit. You can find schedules for your local museums and aquariums on their websites or by calling.  I have a list of Reasons to Visit a Museum that are also helpful for those wondering if this is a good fit. 
It doesn't take a lot of money to keep your toddler occupied and happy throughout the summer. Sometimes, it is the most simple things that they enjoy the most. Take a few minutes and step back from your normally busy schedule and slow down and enjoy the simple things with your toddler.
More Summer Activity Ideas