Are you the parent of a tween that needs to learn how to Wash Clothes Properly?  I am.  Let me just say, this has been something we have worked with him on since he was a toddler, but now that he is a tween, it's time to get serious about his ability to take care of himself.  These little things are important to teach as a parent and are pretty easy for kids to learn.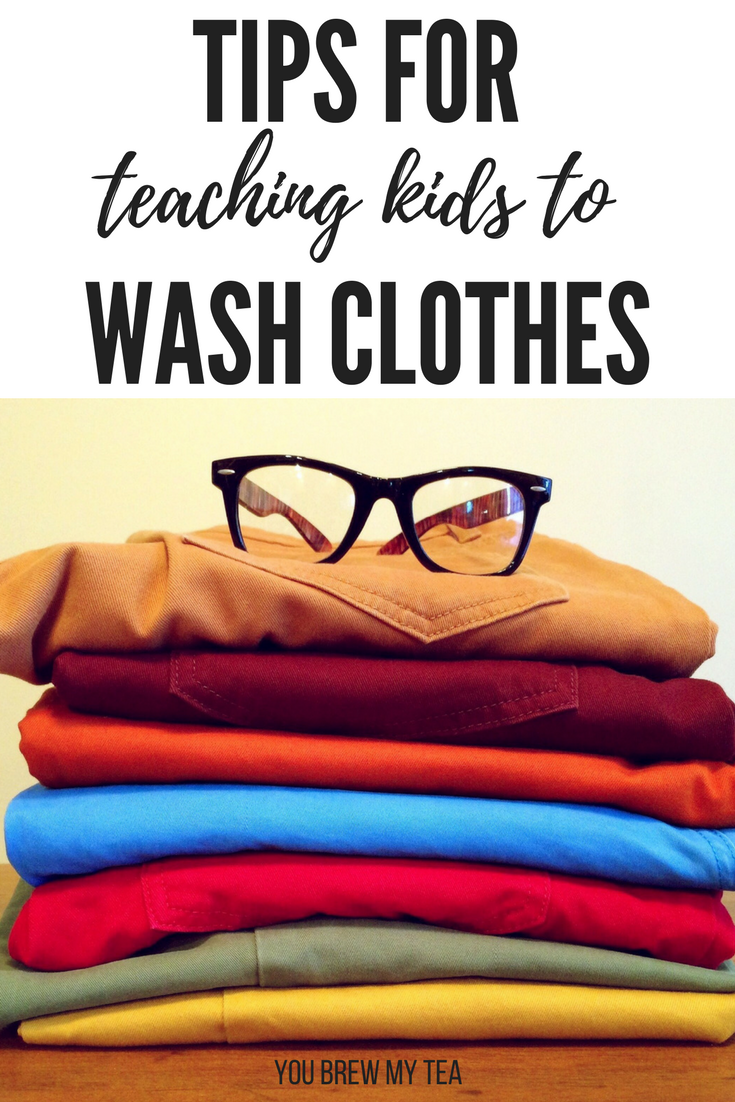 Teaching Kids to Wash Clothes Properly
Starting your children young is a must.  When they already know that doing laundry is part of their daily routine, it is easier than ever to sit down and teach them about detailed things like how to remove stains.  Our son started early, and the tips below are just part of what we have continued sharing with him.
Help them learn how to sort before they wash clothes
One of the best things you can do is to start by teaching them to sort their laundry.  Sure, we know not to add bright red to whites.  We've all seen those images on TV where someone stains a load of white clothing pink.  Do you know, however, that you should also sort out things like delicates, underwear, or even wash towels and washcloths on a separate setting?
Sort by colors using basic dark and light colors to begin.
Sort all whites or items that can be bleached separately.
Sort out all delicates like bras, lace items, lingerie, or items that may need to be hand washed.
Read labels for specific washing requirements.  Some items shouldn't be washed in hot water or with chlorine bleach.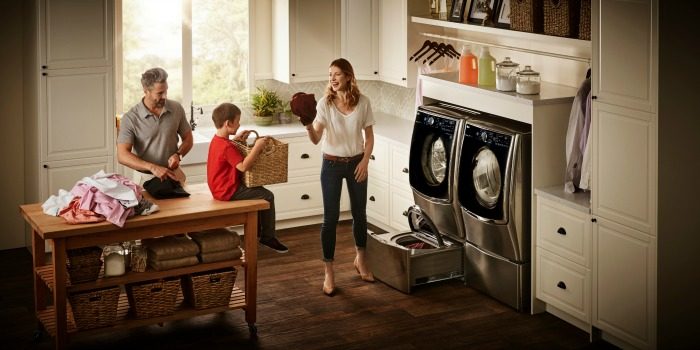 Teach them how to use your specific washing machine and dryer
There are so many different types of washing machines and dryers out there, that it is not truly a one size fits all.  LG's TwinWash system is a great set of washers and dryers if you are looking to invest.  They have a unique LG SideKick pedestal washer for those small loads that are a must wash.  The best thing about this system is that you can have two loads going at once by using the pedestal washer for small loads, and a full-sized load in the LG Front Load washing machine.  Plus they are energy efficient, so you can feel good about using LG over other brands.
Note: Best Buy currently has an offer from 1/11/18-4/25/18 to receive up to $500 off an LG laundry solution for your home!  This is great for those who are looking to update their laundry room setup.
Always check all settings before adding clothing to a washing machine.  Many items need to be washed on cold temperature and an easy setting.
Use the correct laundry detergent for your washing machine.  Homemade detergents are not always safe for energy efficient washers.  Teach them to use the right detergent for your washing machine.
Don't add bleach to every load of laundry.
Don't mix chemicals when you wash clothes.  Make sure your children are aware of the safety dangers of adding things like bleach or vinegar to laundry without adult supervision and understanding.
Teach them to fold laundry right away
One of the worst things we do in life is procrastinating.  Admittedly, I always had a bad habit of leaving laundry in the dryer for hours.  It's just not efficient.  You will end up having to start the laundry again to fluff it up and remove wrinkles.  So, teaching them early to fold laundry as soon as it is ready is a must.  You may want to set up a folding station near the laundry room or have them fold laundry and put into baskets to put away as they take it out of the dryer.
These are basic tips for helping teach kids to wash clothes properly.  Every family may have a different setup in their laundry room or chore list, but all children need to understand basics of laundry.  Safety and being aware of your surroundings is a must!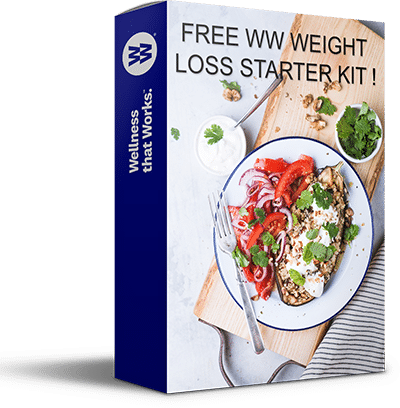 FREE WW WEIGHT LOSS STARTER KIT
+ exclusive tips, recipes & more to lose weight, increase confidence, and live a healthier and happier life !