This Dollar Tree Autumn Wreath Tutorial was made by my friend Allison and shared with us.  It is so easy, inexpensive, and a great cute craft idea to do with your kids.  I love how creative she is, and I am sure you'll love this tutorial as well!  Make this now to last throughout the fall holiday season!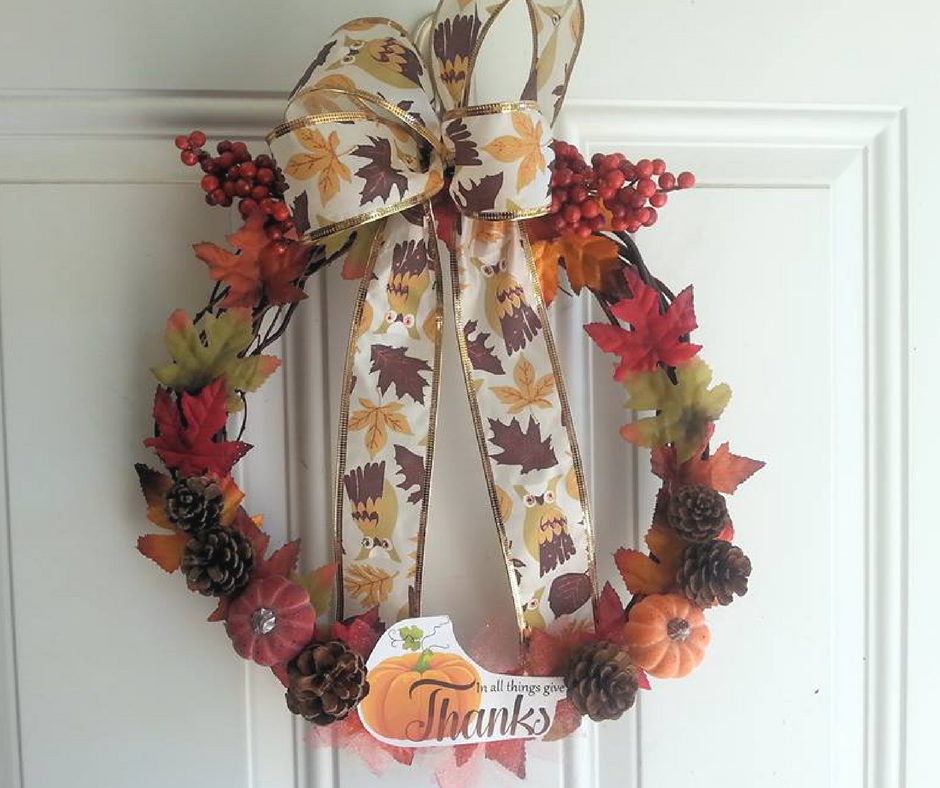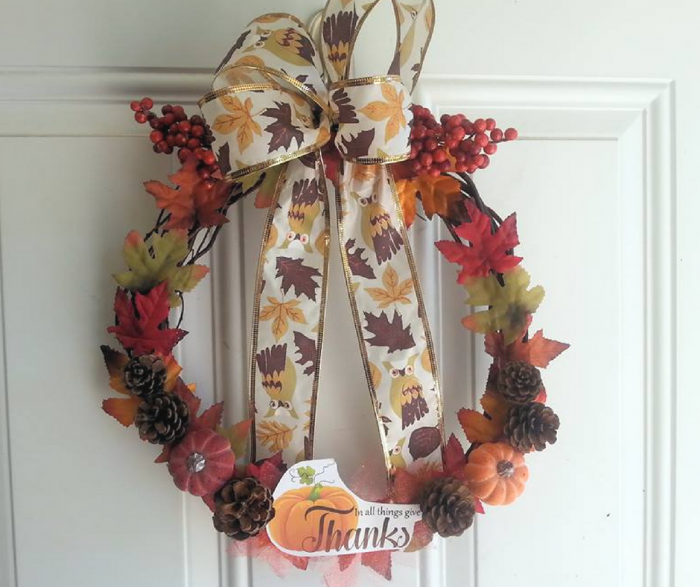 Dollar Tree Autumn Wreath Tutorial
This post contains affiliate links. I will earn a small commission from purchases made via these links. 
We love using the Dollar Tree to make easy crafts.  I often stop in for an item or two and end up coming home with small items to add to our craft box.  I've also fallen in love with the fact that I can now order items from Dollar Tree online.  Sometimes I want to make a large batch of something for school crafts, or even gift items.  Ordering online makes it easy for me to grab enough in one spot.
I am including links below to the supplies on Amazon, but as mentioned, you can find all of these at your local Dollar Tree in their holiday craft section.
Supplies Needed for Autumn Wreath:
Wreath Form (this is a Willow Wreath, but you can use any vine or wooden wreath)
Artificial fall leaves
Ribbon
Pinecones
Fake Berries
Small Foam pumpkins
Scissors
Hot Glue
Floral Wire
Wire cutters ( if using fake flower bouquets)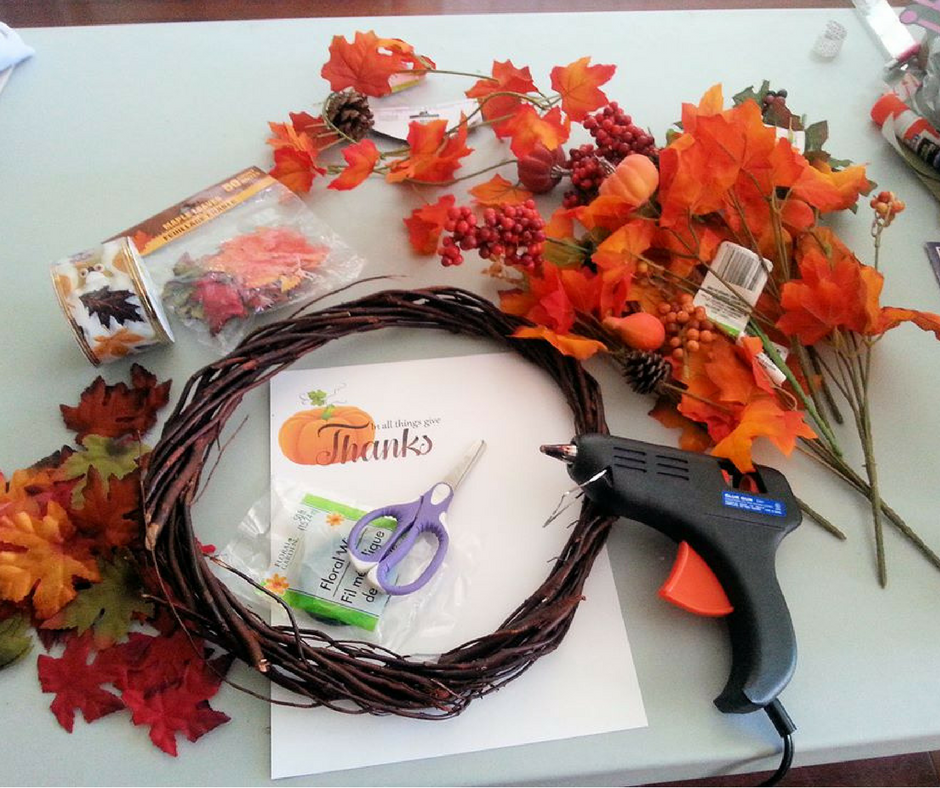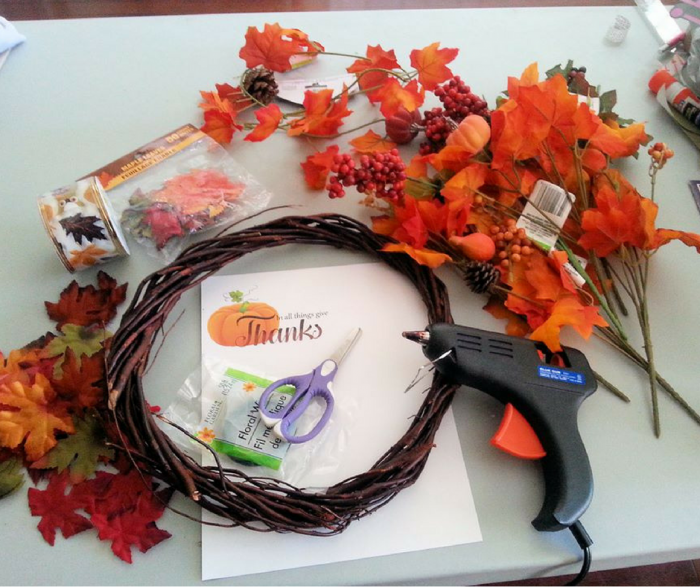 Directions for Creating Autumn Wreath: 
Go around your wreath form and make sure you don't have branches hanging out if you are using a Willow wreath or grapevine.
Print a Thanksgiving or Autumn creating to use on your wreath.  I used card stock that I had to print out a simple image I found online.  If you don't have card stock you can use regular paper and cut a small piece of a cereal box to give it support.
Make your bow. You can use a twist tie to get the right shape you are looking for. Once you have the right shape you can untwist the twist tie and add floral wire or just use the twist tie.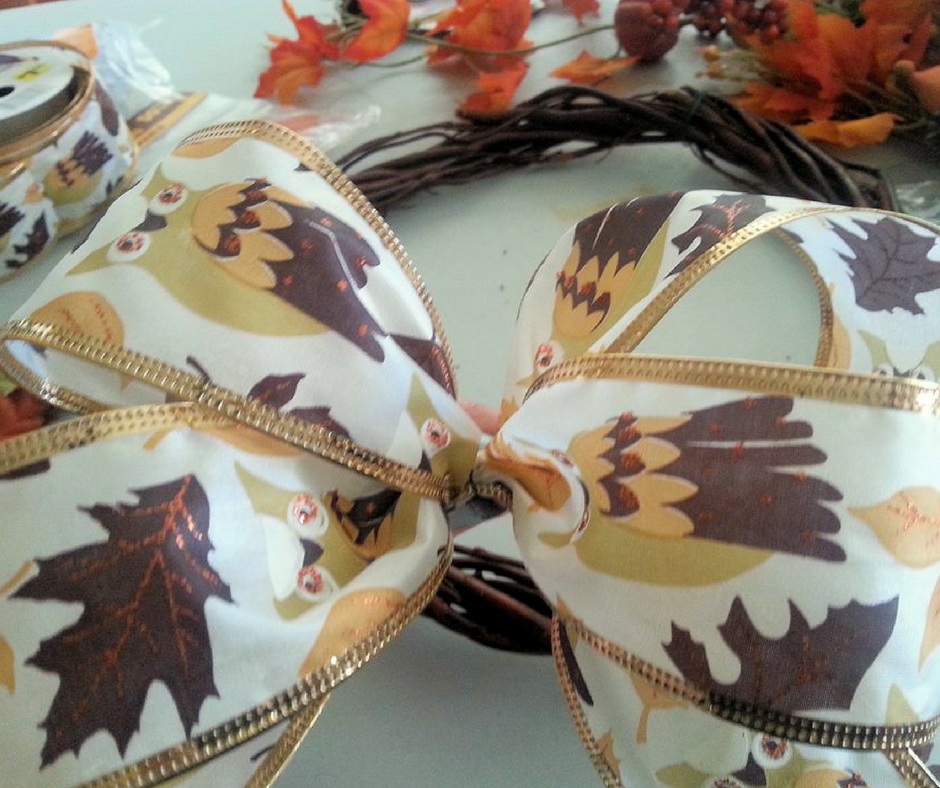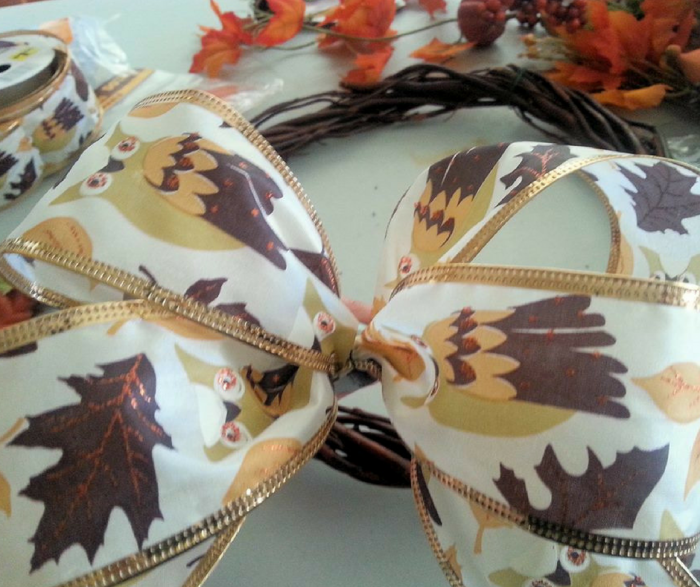 Cut off some floral and make a hook if you don't have a wreath hanger. Once you have your hook done. Add your bow.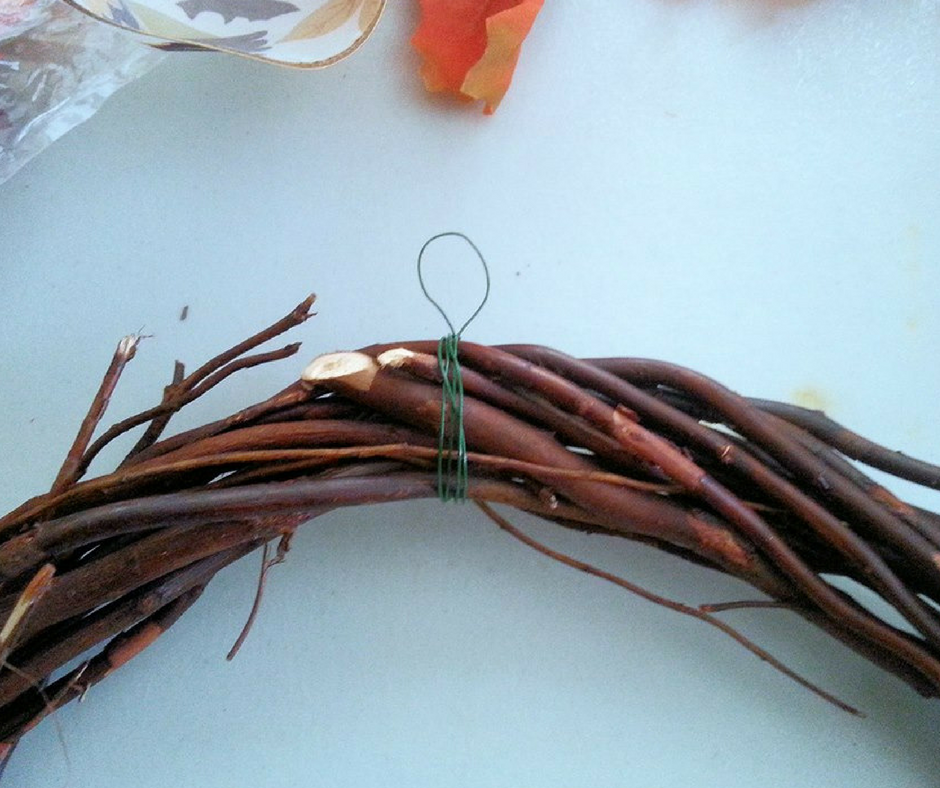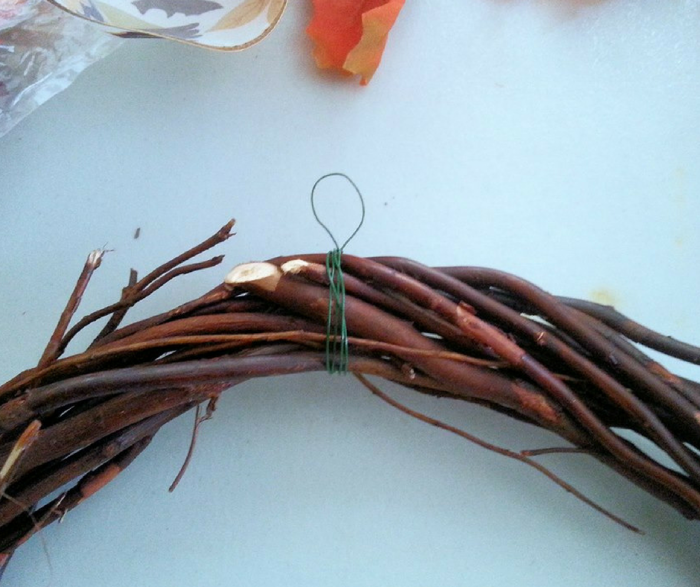 Start adding your leaves around your wreath.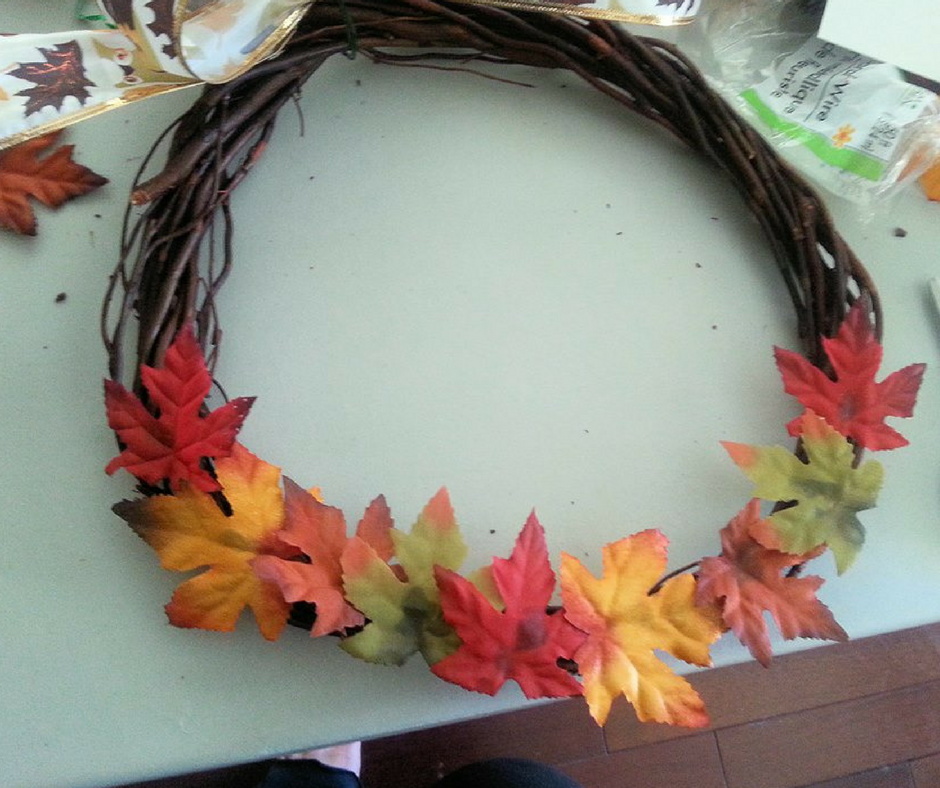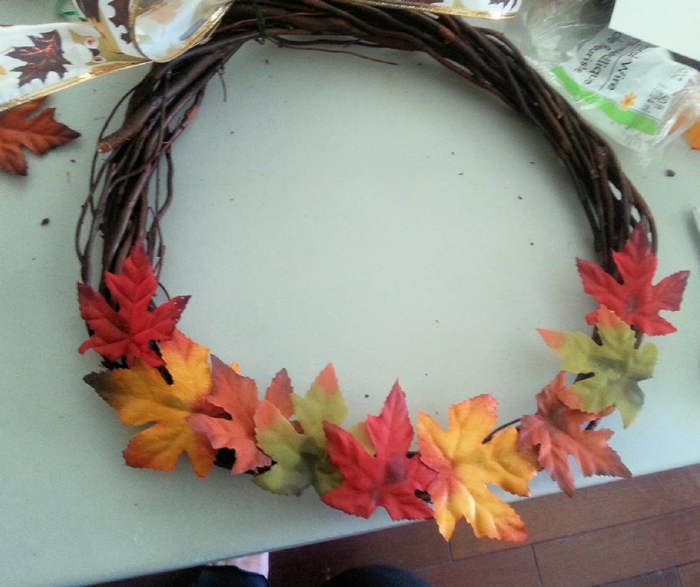 Once you have all those added it's time to add the berries. You can put them anywhere you'd like. I put mine up by the bow.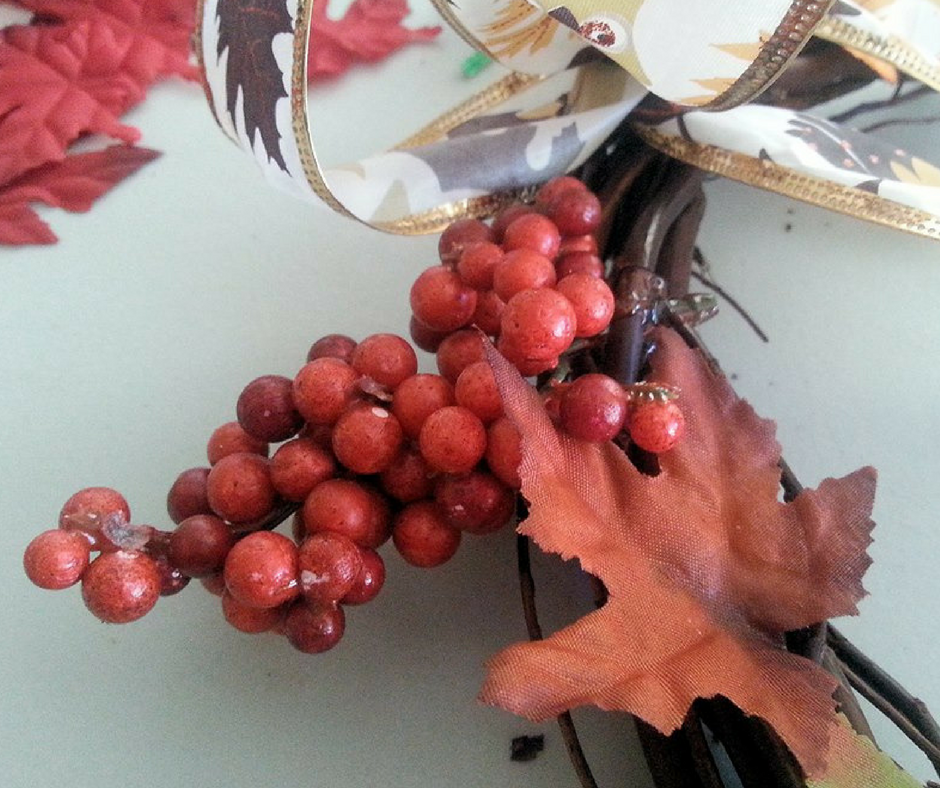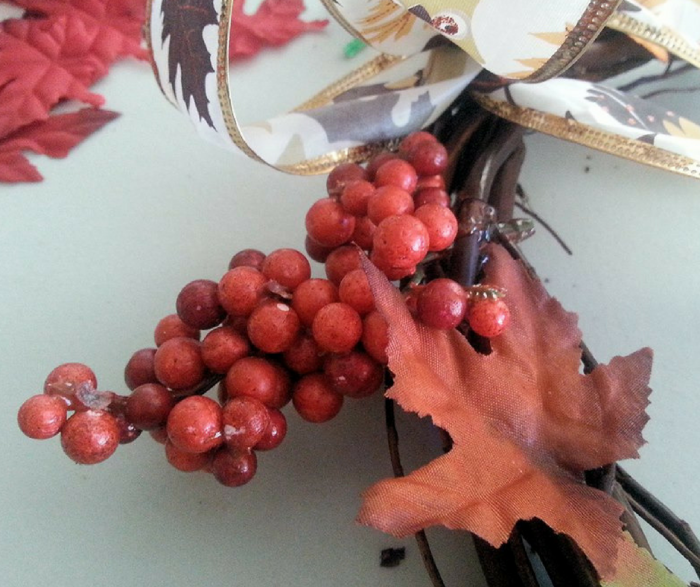 Now it's time to cut out your thanksgiving print out and add it to the wreath. After you've added that then place your pinecones and pumpkins to the wreath.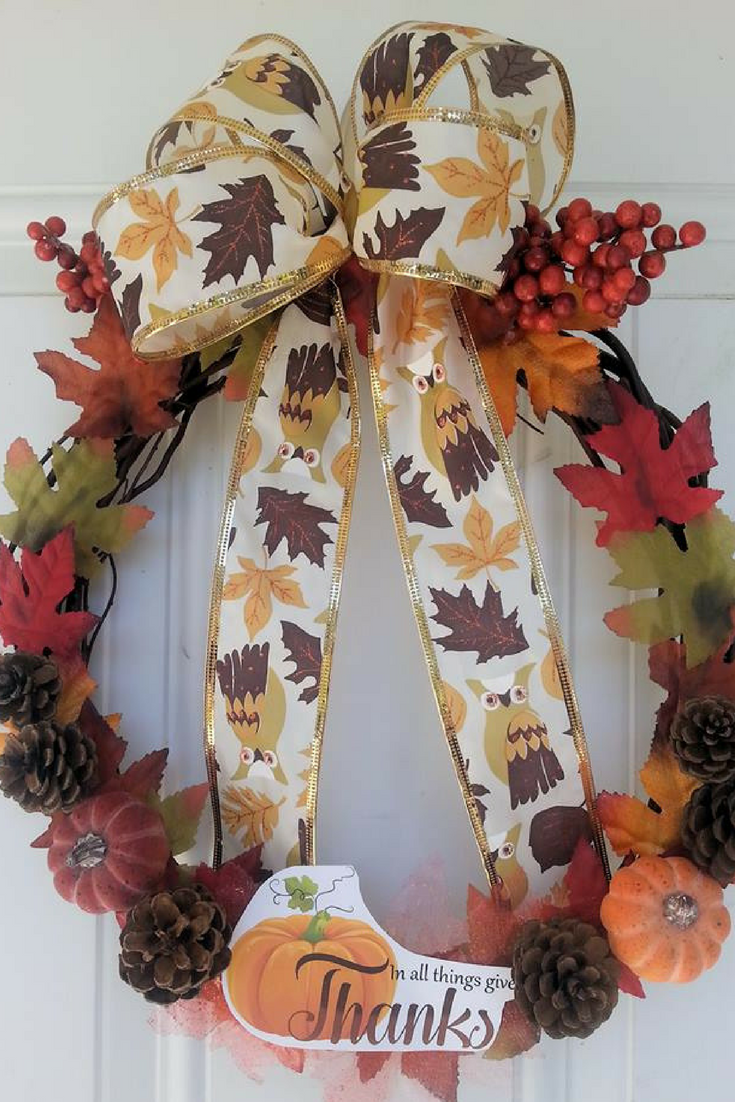 As you can see, this autumn wreath is a super easy and affordable option to add to your front door this year.  It brings all of your favorite fall colors and themes into one simple to create wreath you will love adding to your home! We just love creating simple crafts like this one that fit into your budget as well as fit your holiday decor needs.
More Thanksgiving Crafts: 
20 Easy Thanksgiving Crafts for Kids
7 Creative Napkin Ring Ideas for Fall
Wooden Craft Sticks Pumpkin Craft for Kids
Wooden Craft Sticks Native American Dolls