Sharing these Thriftiness Tips for Stay-at-Home Moms comes from necessity.  When I was pregnant with my first, I was determined, I was going to be a working Mom. I could totally do it. Like many other new Moms, once I had my daughter, my tone changed. I decided that I loved being home with her and that is where I wanted and needed to be. However, I kept working to bring in some income. However, the Child Care Center I worked at closed and we took that opportunity for me to become a Stay-at-Home-Mom. Along with staying home though came the loss of my income. That was a big change for us and that is when I took to being thrifty to make ends meet.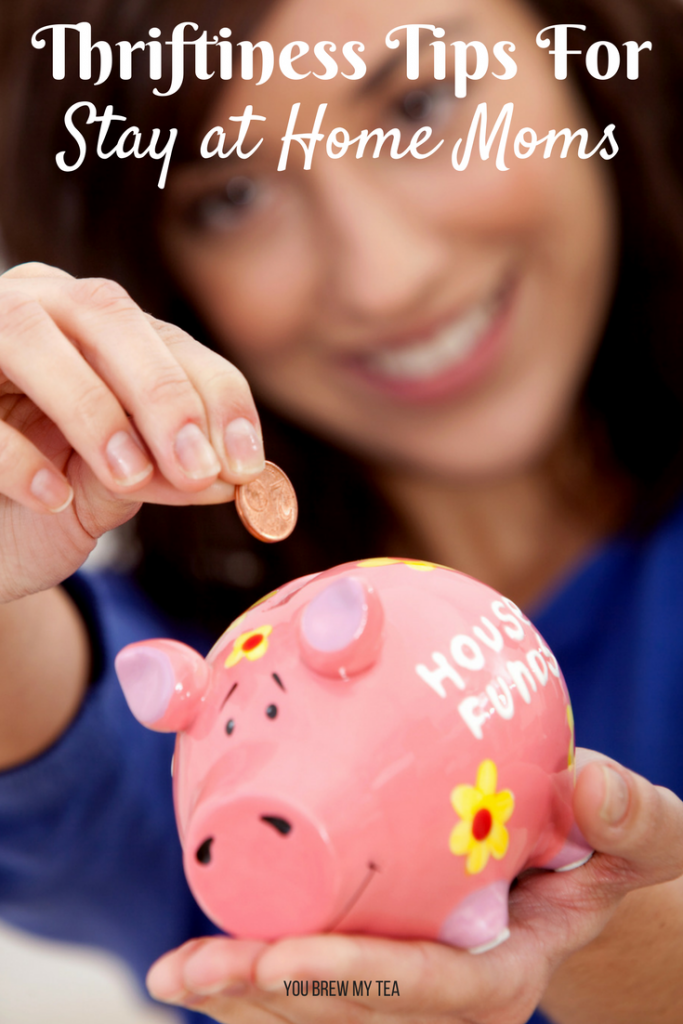 Thriftiness Tips for Stay-at-Home Moms
This post contains affiliate links. I may earn a small commission on purchases made from these links. 
Becoming thrifty is most often of necessity.  Whether it came along with choosing to be home with the kids, or because of loss of job, these are great tips to help make things easier to manage.
What Does it Mean to be Thrifty?
Thrifty is defined as using the resources you have available to you wisely. Making sure that nothing is wasted. That means taking advantage of everything you have within your reach to make the most (or best) of your situation.
How do I Apply this to my Family?
First, take a long hard look at your budget. If you don't have one set up, make one. Many of the things that you may feel are essentials (because I did too), you can probably get away without for a while to save a few dollars. My husband and I, have cut the majority of things we started with and we are easily able to live within our means now. Many places have an option to "freeze" your account for a limited amount of time. This can be helpful as well if you aren't ready to fully get rid of it. Just call and ask!
Groceries
This for me is the biggest area where I need to be mindful of what I am spending.  Know your budget when you are shopping. It also helps to shop only with cash and nothing extra with you "just in case". If you only have your allotted amount of cash with you, that is all you can spend. You are forced to keep track of how much money you have spent.  We have some tips to stretch your grocery budget farther to help get you started.
Menu Planning
Menu planning is amazing! Now, I am not one that follows it by the day. I typically use my menu as a guide. I plan what meals I want to have and shop accordingly. After that, I know what meals I have in the house and go by what sounds good as to when I use them because honestly, usually what I have written down for a specific day isn't what sounds good!  We have a Weight Watchers SmartPoints Menu Plan and a Weight Watchers FreeStyle Menu Plan that is great.  You can also grab our free printable menu plan to use to create your own!
Pantry Cleanout
Keep a close eye on what is in your pantry. It is helpful if you are trying to lessen your grocery budget, to try and use things you already have. I typically try to make sure that I go through the pantry and pull to the front everything I will need for the upcoming menu so it is easy to find.
Make a List
Make a list and stick to it. Nothing that isn't on the list goes in your cart. I know you have heard that before but, in all seriousness it really does work. Not even the extra soda or candy in the checkout lane.
Sale Flyers/Coupons
Using coupons and sale flyers can help save you a lot of money. If you know your store coupon policy that will help you be even more successful. After a few rounds of flyers, you will know when to stock up on certain items. Be sure to check if you can stack a manufacturer coupon and store coupons. That saves, even more, money when it is allowed.
Generics
There are very few products that need to be bought name brand. Typically, the generics are made by the big name brand companies and just sold under the generic name. Meaning, there is very little difference in the Generic brand of the product. Give it a try and see which products you can switch to save money.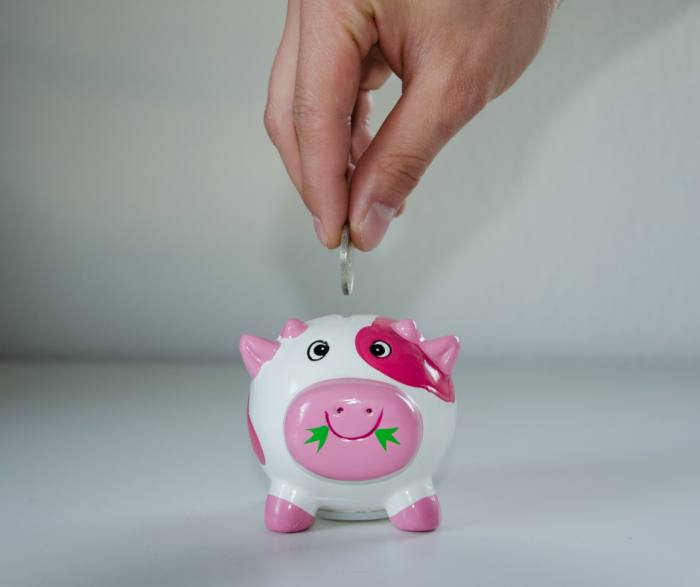 Entertainment
I can easily argue that entertainment is necessary. Without it, our downtime could get boring. However, instead of going out or ordering in constantly, make food at home. Date nights can be done at home as well. When you are looking to save money you can find many thrifty ways to still have some fun. Just because you need to be Thrifty doesn't mean that fun has to go out the window. Just watch for good deals and be mindful of your upcoming schedule and budget for it in advance.
We do have some great tips forsaving money while dining out.  I also highly recommend taking advantage of things like Amazon Prime for free streaming of movies, or of course, the classic Netflix and Hulu options.  You can snuggle up at home with air-popped popcorn and snacks to watch a great movie.
Clothes
Clothes are a big one, especially if you have kids. I personally, don't shop for myself or my husband but maybe once a year. I only do so when we have worn out a couple pieces of clothes or, just are looking for an update to our wardrobe.  I often check out Amazon for great deals on clothes for the whole family.  It's hit and miss, but you can find some nice items for low prices.
Kids, however, grow out of their clothes seemingly before they get to wear them. It is for this reason, that I always keep a couple pairs of pants, a couple shirts, and a sweatshirt on hand in a bigger size so that we aren't caught off guard when this happens.
No matter who I am shopping for I rarely ever hit up the department stores. The first place I go to when I am looking for new clothes is local resale stores. We have several in our area and I usually find amazing deals for clothes that look brand new or, sometimes even with the tags still on them.
Toys
This one can easily cost you a ton of money. Even the small toys add up. To cut costs in this category I watch resale sights and second-hand stores for toys that are almost new condition. Doing this allows me to get my kids new things when I want to treat them but, it's much more budget friendly. Another option is to contact friends with kids a couple years older than yours and see if they would be willing to part with toys their kids no longer play with.  For many items, eBay is also an excellent option!
There are so many other thrifty things I do as a stay at home Mom but, these are the top areas where I stick to being thrifty.  Using thriftiness tips to make ends meet while you are a stay at home mom can totally revitalize your budget and family. 
More Budget Tips: