This year, I have struggled to lose weight.  After doing everything I knew to make it happen, I begged my doctor to dig deeper.  A few weeks down the road, I began my journey to learn about Thyroid Disorders and Weight Loss.  You see, I had been diagnosed with Hashimoto's which is a disease of the thyroid.  As a result, when my sponsor, Actalin, reached out asking me to talk about their product, it was a perfect fit for my current needs.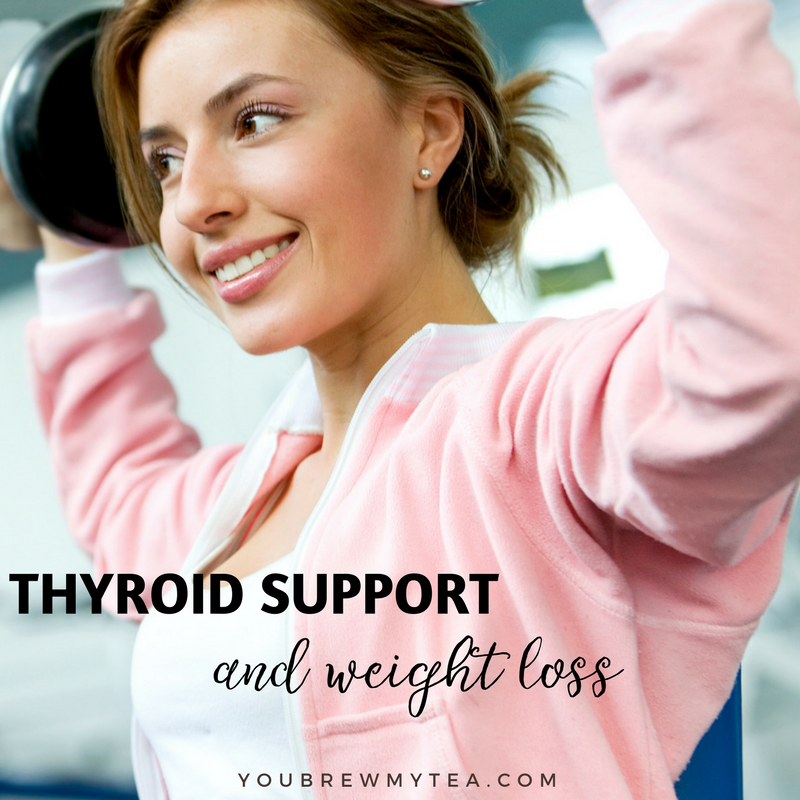 Thyroid Support and Weight Loss: What You Need to Know
I am not a physician or a medical professional.  The information in this post is from my own personal experience, and I recommend that you seek professional medical care should you feel your thyroid gland is not functioning properly. Our sponsor, Actalin, has also provided me with information to share with my readers.
Signs your thyroid may not be working properly
For years, I have had my thyroid checked on a regular basis.  Being overweight meant it was a given.  Even if my thyroid was normal, like in the past, it was a good idea to check.
Your thyroid manages so many functions in your body.  While most commonly people think about weight being an issue, it also helps to regulate your temperature, hair growth, bone development, and even brain development.  Your thyroid functioning properly is a must for daily life.  Learning about how much it can affect your body is a must. Your thyroid can over work or under work, so both can be an issue.  Other issues you might notice that can be a sign of thyroid dysfunction are listed below.
Weight gain or extreme weight loss
Hair loss or thinning
Fluctuations in temperature - running hot or cold when unexpected
Sleeplessness or feeling tired even after a good night sleep
Your physician may be checking your thyroid regularly, but it is a good idea to ask for blood work specifically.  However, a "normal" thyroid function lab may not always show when your thyroid is getting sluggish or having issues.  You may be within normal range, but find that you still have some symptoms.  While you may not need a prescription medication to aid you, there are other great supports offered.
Thyroid support options
If your physician has diagnosed you, like me, with a thyroid gland disorder, they have most likely already prescribed a medication to help.  For those who have a poorly functioning thyroid gland, thyroid support is a must.  In fact, taking medication to correct the issues is often a lifelong necessity.  However, there are also natural supplements that can be added into your routine.  Before adding supplements, check with your physician.
One great thyroid support option is provided by our sponsor, Actalin.  This supplement is a great option to add to your routine that not only supports your thyroid, but also your immune system, metabolism, adrenal health, and circulatory health.  As a regular supplement to your diet and health regimen, Actalin can help you to overcome some common symptoms that drag you down.
Free Actalin sample:  You can pick up your own free trial sample of Actalin right now!  Check out the Free Trial Offer of Actalin and get your own product to test.  Just pay $4.95 S&H to get your bottle to try.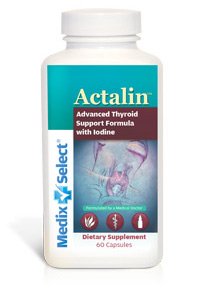 Weight loss with thyroid disorders
Using recommended prescription treatments or alternate thyroid support options can help you to reach your weight loss goals.  While a thyroid function disorder is not always the cause of weight gain, it commonly is a contributing issue.  If you are struggling with losing weight and feel like you are already doing the best you can with diet and exercise, don't hesitate to seek out testing regarding your thyroid.
In my own personal situation, I have found that proper thyroid support helped me to start losing weight again with my healthy diet and exercise regimen.  Even if your thyroid testing has come back normal, check out a thyroid and metabolism support product to help ensure your body is running optimally.