These tips for adjusting to back to school schedules remind us it is time to really get started preparing for school to begin again.  It's hard to believe that the kids will be heading back to school before we know it! When it comes to adjusting back to school schedules for our kids, there are some things we can do to help do our part. Check out these tips for making the transition easier on the whole family.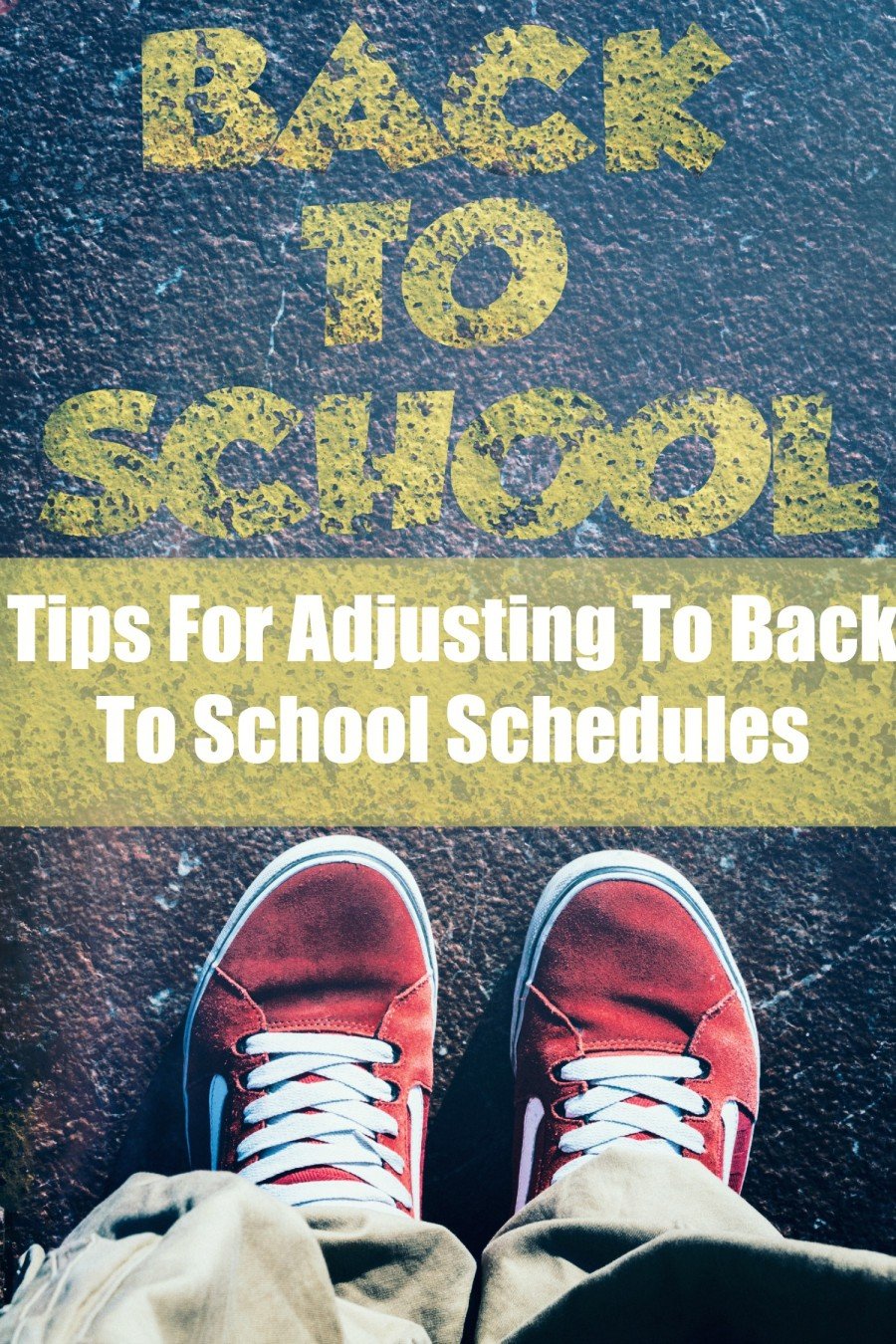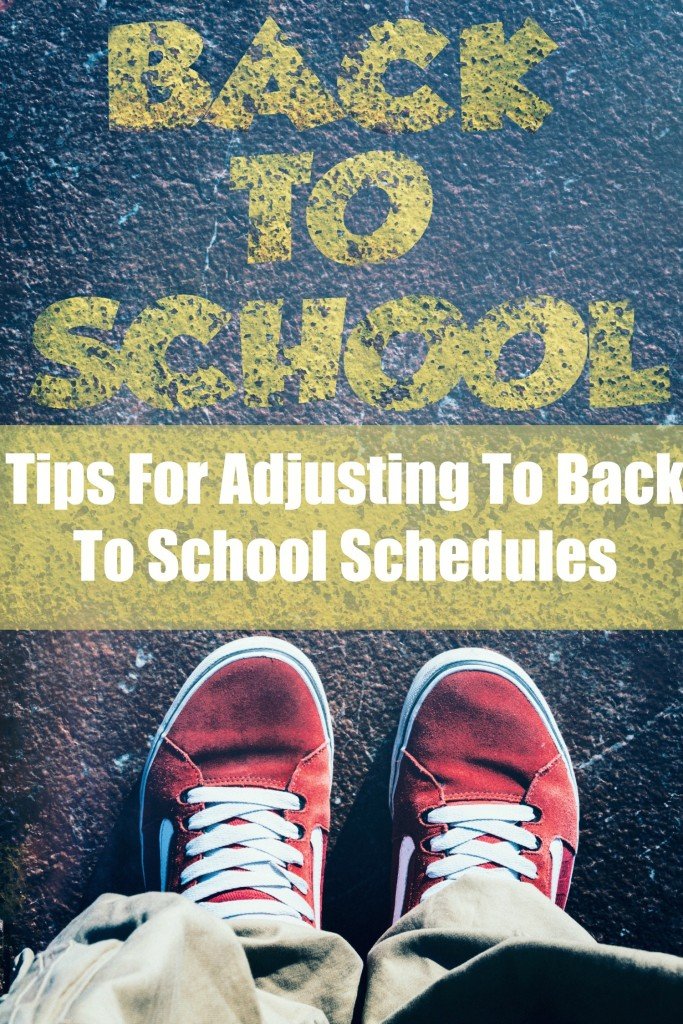 Tips For Adjusting To Back To School Schedules
Are you looking for more homeschool support?  Come join our Homeschooling Lazy Parent Style group today!
Solid Bedtime
Kids simply cannot go to bed whenever they want and expect to be able to deal with life as it comes. It's important to give kids a solid bedtime, so they can enjoy their days a little better. Honestly, choosing the correct bedtime for your kid can be difficult, but trial and error can help you find the bed time that works for you and them.  Start a few weeks before the first day of school and begin by making sure your kids are getting at minimum 8 hours of sleep. For most children, 10 hours of sleep seems to be the best for behavior and health.
Knowing What is Ahead
Kids need to know what will be happening to their schedules in a few weeks. Allow your kids to know what's ahead, so they can mentally prepare for going back to school. Start a countdown with the kids, this will help them know and understand when school is starting up again.  This is important for your youngest students as well as teenagers in high school.  Having a plan in place makes everything go smoothly.
Get them Involved
Help your kids adjust to back to school by getting them involved. Let them help pack school lunches, set alarms, and get everything ready for the new school year. Ask their opinions on backpacks, clothing, and what they are most excited about this school year.  Let them make decisions about this part of their life.  Work on adjusting schedules and routines until everyone is happy and feeling comfortable with the new school routine.  This is probably the most important tip for adjusting to back to school schedules.  Let your kids make decisions about their own schedule.
Give Time to Unwind
So many kids get overwhelmed after school and it's because they need time to unwind after spending all day with other kids. Giving your child some time to unwind can be the difference between a bad attitude or a great one. Let them take a small nap in their room after school or give them some time to color, draw, or read after they get home. Think about it like this, you need time to unwind after work and they need time to unwind after school.
Check out our other great tips for back to school!
How To Create A Bedtime Routine For School Aged Children
Ways To Kick Start Your Homeschool
Coping With Your Child Starting School
Using Legos In Your Homeschool
Do you have any tips you'd add to the list?