Whether you are planning a camping trip for Spring or Summer, here are some Tips for Camping with Toddlers.  While it sounds difficult, it really isn't that bad. In fact, we love taking our toddler with us because the adventures he has reminds me a lot of going camping when I was a kid.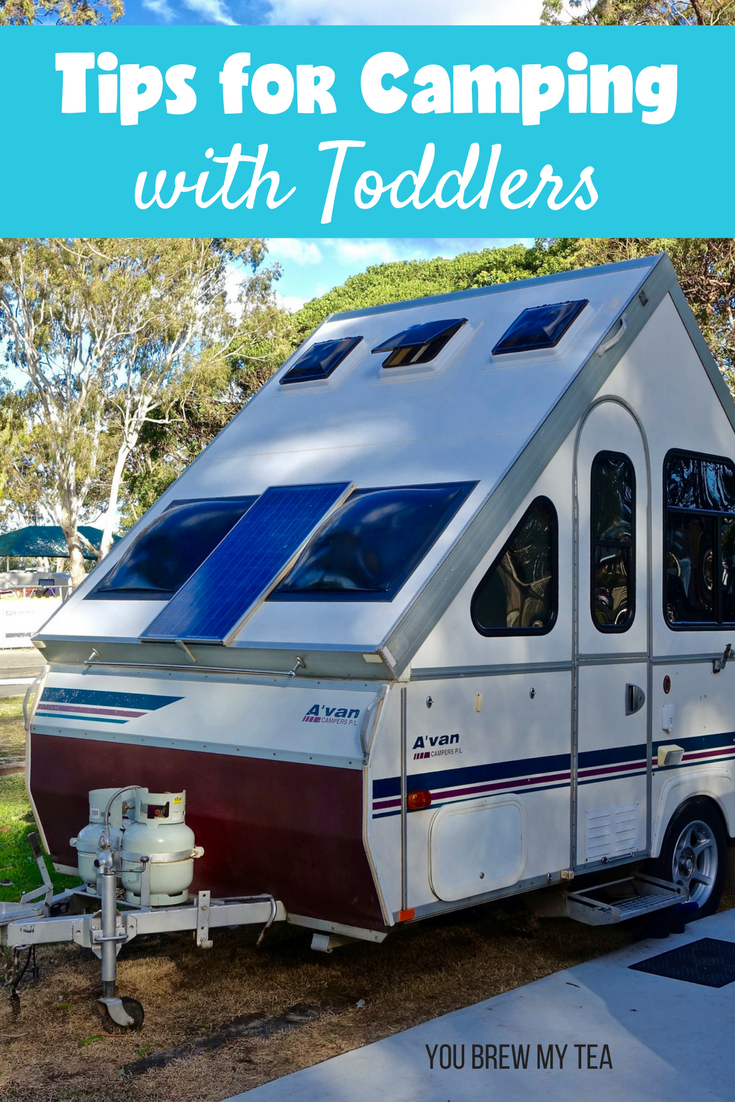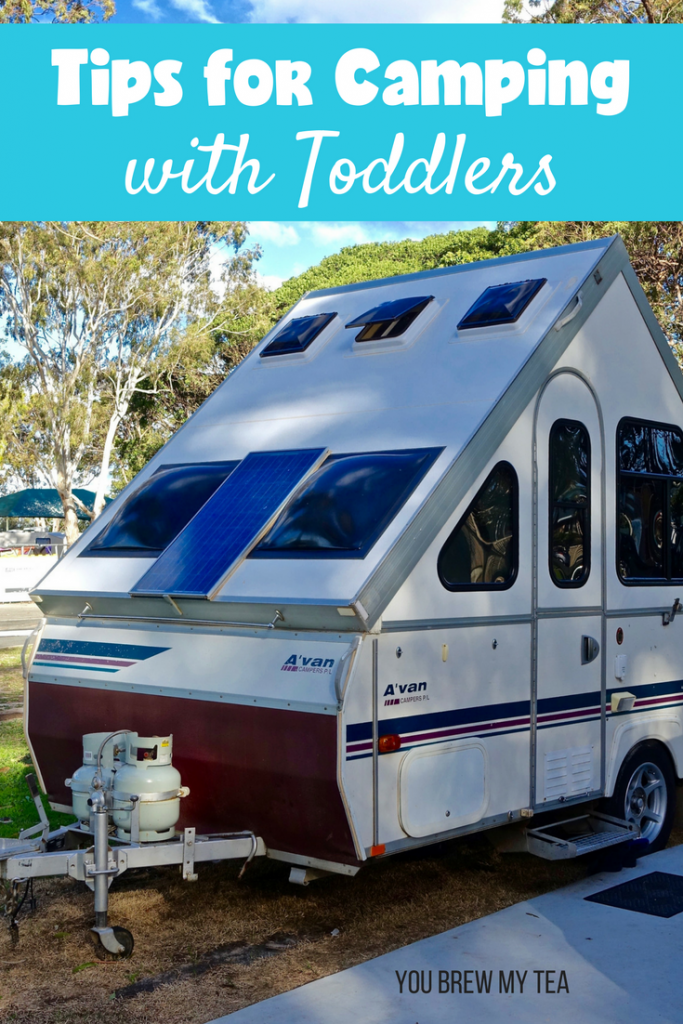 Tips for Camping with Toddlers
This post contains affiliate links.  I earn a small commission when you may a purchase through these links.
Relax
Easier said than done I know. Keeping an eye on them is important obviously but there is no need to have scheduled activities. Most campgrounds have parks for you to visit and trails for you to hike on. Enjoy the time outdoors and let your little one explore.  
Let them be Kids
Camping is all about exploring and being outside. Let them jump in the mud or dig in the sand. There is no better way for them to learn about their surroundings than to immerse themselves in it.  Sure, they will get dirty but, what fun is camping without getting just a little bit dirty?
Grab some fun sand castle building tools if you plan to be near the beach, and some bug catchers or other containers to store critters in that they discover on their hikes.
Be Present
Take the time you have while camping to be present with your child. Put your devices away and play with them. Take them on a hike through the woods or, just let them run. We are on our devices way too much while home, this is the time to be present with your toddler and make those memories with them.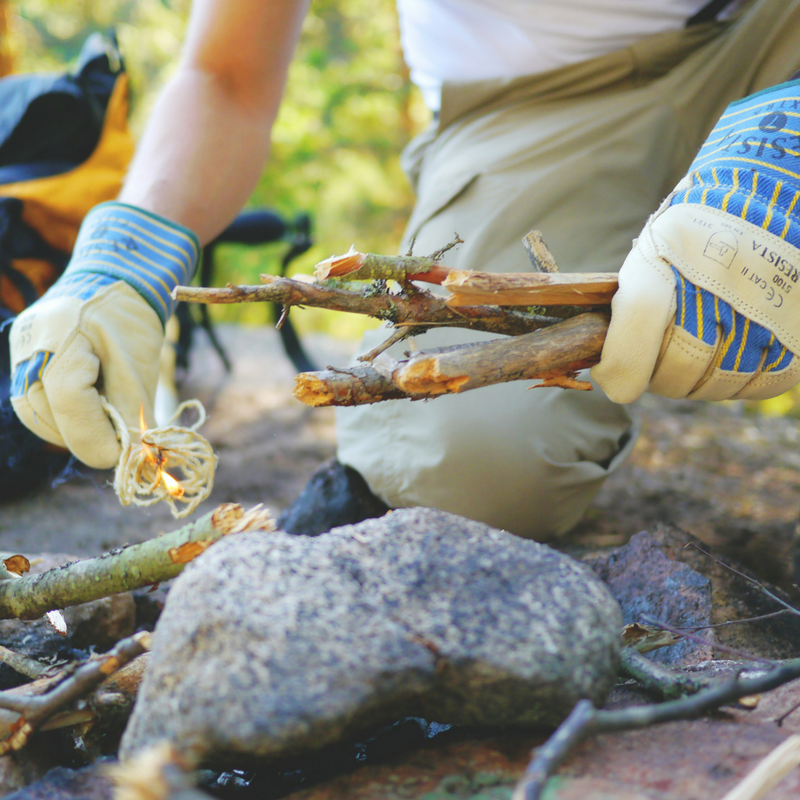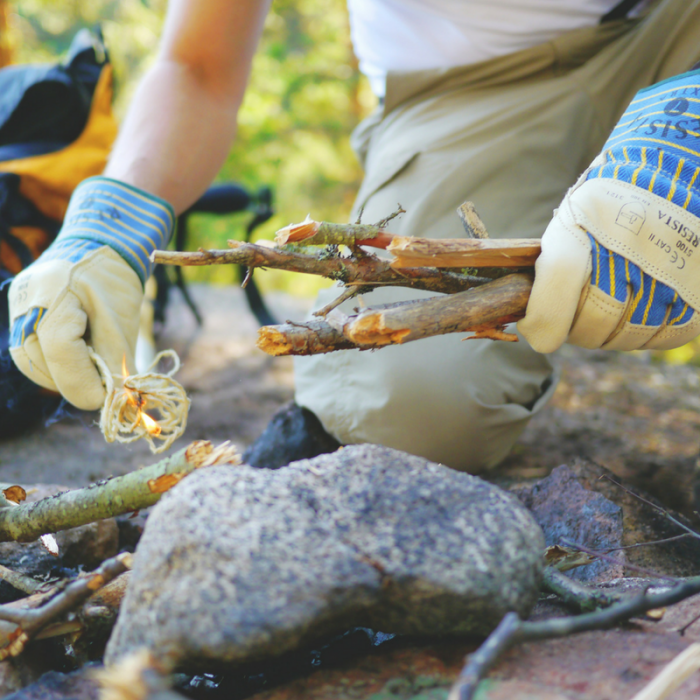 Come Prepared
I know this one sounds obvious but, I wanted to remind you that while being prepared to also keep it simple.
While daily meds are a given, I also bring both tylenol and ibuprofen with us as well. Plus, one outfit per day. I also bring 4 extra pairs of pants and socks just in case my toddler gets wet or muddy. I bring a small pencil box with bandaids and neosporin in it in case he falls and scrapes his hands or knees.
When it comes to being prepared that's about all I bring. I don't bring much else because the more I have to lug with me the harder it becomes.
Snack
If your toddler is anything like mine, they will pretty much just want to snack the whole time. Snacking isn't a bad thing. Sometimes, kids even take in more food when they are allowed to snack more frequently instead of just eating meals.
Keep up with your normal meals (with regular mealtimes) and offer them to your toddler. It is likely they will only snack on their food because they are too busy wanting to explore. This means they will be asking for food again shortly.
Keeping healthy snacks like granola bars, rice cakes, and fruit chips ready to grab is helpful. We also have some fun not so healthy snacks as well since it is a vacation.
Naptime
Naptime can be a challenge. Keeping their routine and naptime the same (as much as possible) will help. It may take them longer to fall asleep because they don't want to miss anything but, be patient with them.
Keep in mind that their naps may also be shorter. This is okay. The fresh air will help them to crash hard at night.  
How to Keep Them Busy
There is plenty to do while camping to not need to bring any activities or toys with you. Most campgrounds have a playground to play at and some even have trails to hike. If the campground you go to doesn't have either of those that is okay too. You can make a scavenger hunt to go on with easy things like "a bird", "a tent", and "a red leaf". Those things are simple for a toddler to find but, will also get them excited to go for a walk around the campground with you.
I do usually pack my iPad and a couple of toys but, those are only pulled out on a rainy day when we would be stuck inside the tent or camper.  
Camping with toddlers can be stressful at times because let's be honest here, being home is just easier. However, getting them out and experiencing new things with them is so much fun. While it does sound stressful it really isn't all that bad. We loved going camping with kids and now that there is a toddler in the mix it is like it's all brand new again. Enjoy your time as a family exploring and learning new things.
More Travel Tips: