It's hard to believe that school is about to start again, but these tips for getting into a successful homework routine will make that transition easier. There's so much that changes when the kids go back to school, but one of the biggest changes is HOMEWORK! There aren't too many people that can say homework is the best part of their nightly routine, however, it is an important part of it. These are some of our favorite tips for making homework an easier part of your back to school routine.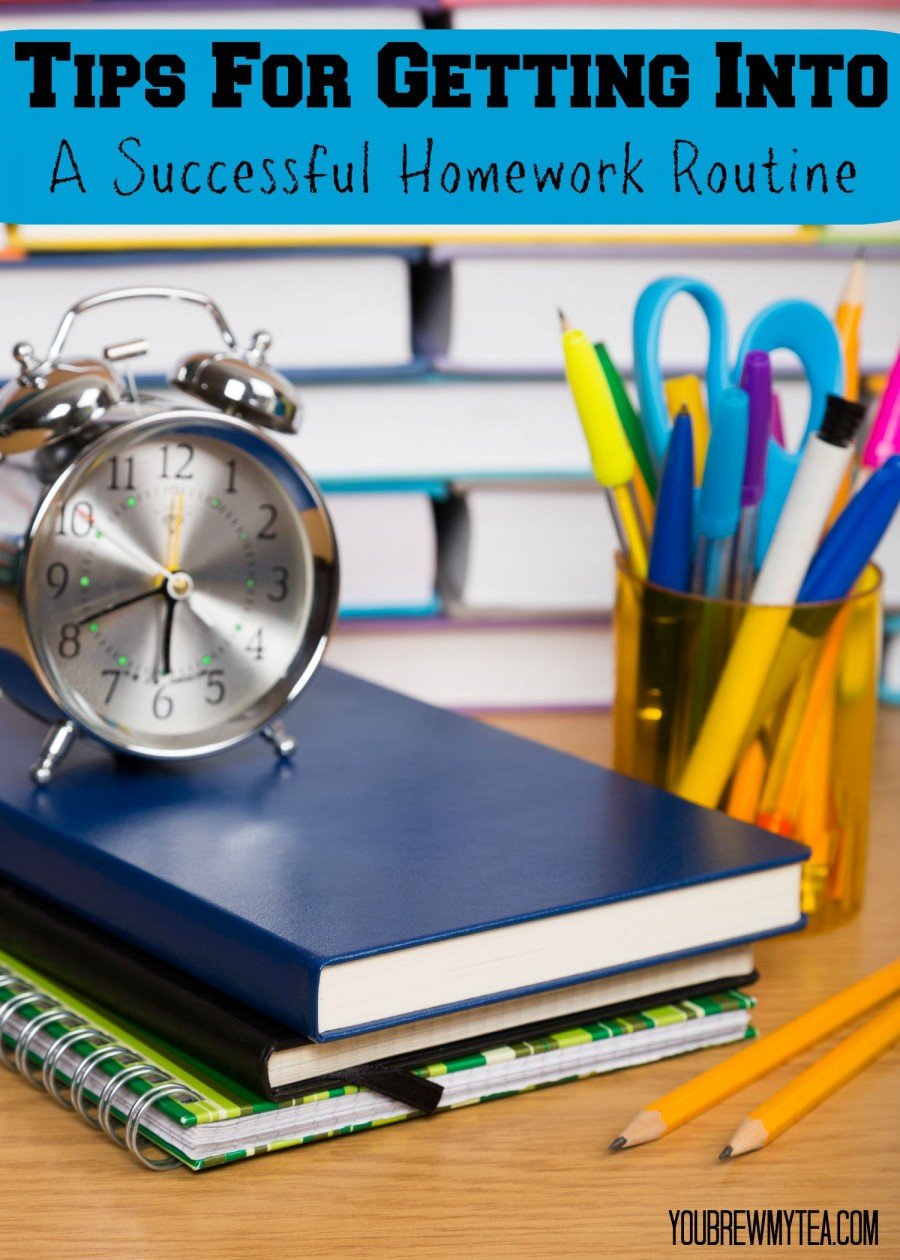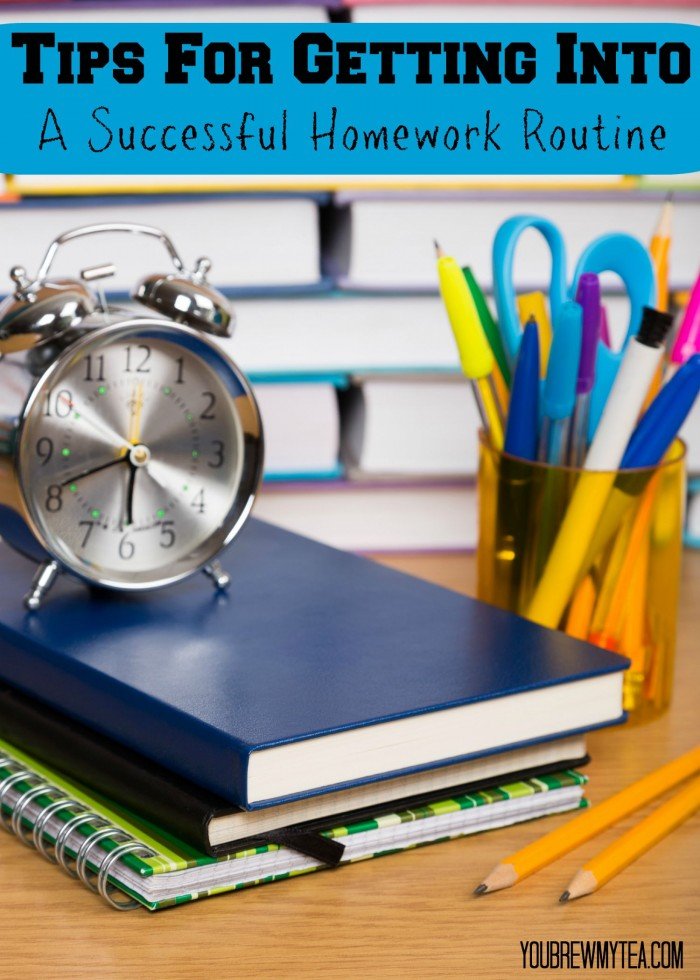 Tips for Getting into a Successful Homework Routine
Make it a Priority
Homework is something that needs to be done, so make it a habit or a priority. Make sure homework is done first, so that there's no pressure if it gets too late into the evening. Ensuring your kids do their homework first can also help ensure they know how to handle their priorities later in life.  Set timers if you need to, but make sure it is done first thing when they get home so nothing gets forgotten.
Include a Snack
Homework can be made to be "more fun" if there's a snack included. In fact, if your kids see you getting the snack around, they'll know it's time to get started on homework. It's like a "cue" for them, without you having to yell or motivate them in other ways.  These mini peanut butter & jelly muffins are a perfect easy snack that kids will love having on hand when they get home from school in the afternoon.
Do Your Homework Too
When the kids sit down to do their homework, take the time to do yours as well. You won't want to get involved in something too serious because you'll need to be available to help your kids with their homework. You can use this time to work on bills or organizing other paperwork, just don't stress yourself out.  Be available should they need you, but not just sitting idly by pressuring them to finish.
Have All Supplies Ready
There's nothing more frustrating than not having the school supplies you need at home to be successful. One of the best things you can do is gather all the school supplies before school starts and keep them in the same place. When it's time for the kids to do homework, they know exactly where to find the supplies they need to finish their homework.
Reward Good Grades
Everyone has their opinion about rewarding behavior, right? Good grades are one of those "things" that deserves a reward. The best part is that you're the parent and you get to decide the reward. When kids see that good grades are rewarded, they'll make a better effort to complete homework on time and get those "good" grades. Being positive always gets better results than being negative.
Going back to school and getting back into a successful homework routine will take some time, but it'll be worth it. Take these tips to heart and help your kids be successful this year with their homework.  Are you looking for more homeschool support?  Come join our Homeschooling Lazy Parent Style group today!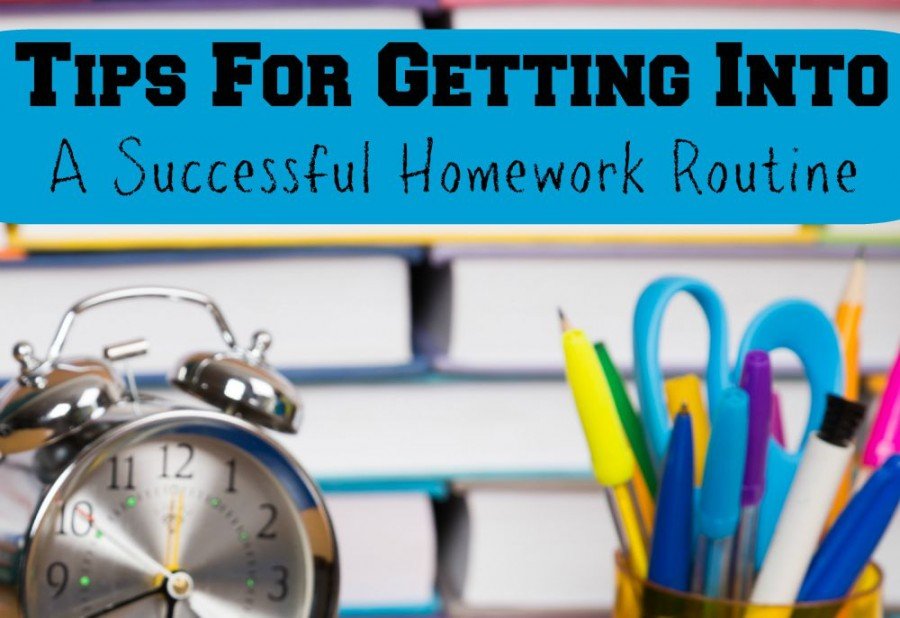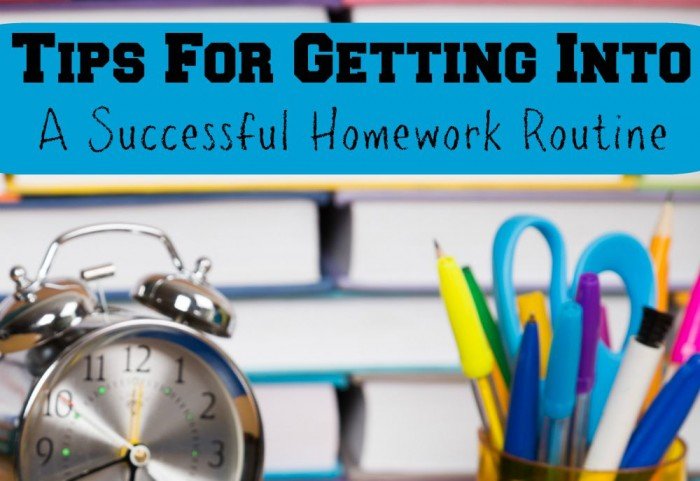 Check out our other great back to school tips!
Tips For Adjusting To Back To School Schedules
How To Create A Bedtime Routine For School Aged Children