This post was sponsored by P&G as part of an Influencer Activation for Influence Central. I received complimentary products to facilitate my review. 
Saving money on household supplies is one thing that I am always a fan of.  While some like to create their own products, I much prefer finding the right price on my favorite brands.  I've long been a fan of Procter & Gamble Household Needs products for their affordability, but also how much farther they go. When you don't have to use such large quantities to get the desired result, you ultimately save more money.  What's not to love about that?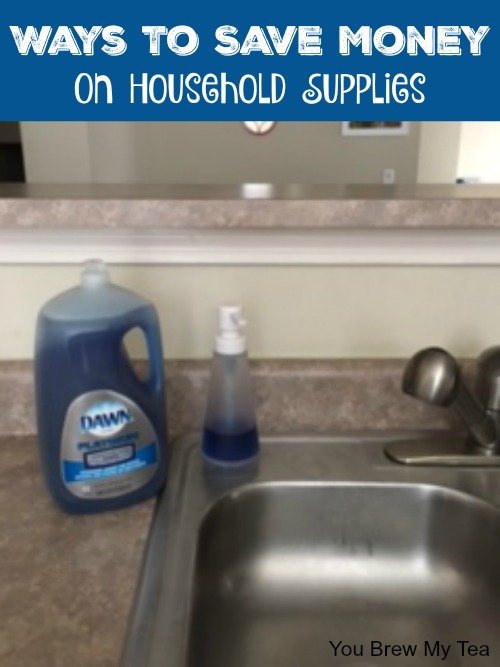 Ways To Save Money On Household Supplies
There are many ways to save money on household supplies, and for my family, one of the most important is to focus on quality. I have fallen victim to too many cheap prices in the past that just didn't work well for our family needs. Procter & Gamble Household Needs products have always delivered the quality we love. Now, it's time to share my secret tips on ways to save on those best brands!
Don't buy generics. I have found myself standing in front of a generic product contemplating that as my next purchase many times in the past. Often it was because I felt the difference in price was significant. The few times I have come home with a generic brand, I found myself disappointed and spending more money in the long run. There are many times when a generic item is a good choice, but when it comes to cleaning my home, I won't waste my money. Procter & Gamble provides quality-cleaning products that do the job. I don't have to worry about my clothes getting clean, my bathrooms being sanitized, or running out of toilet paper a day after I buy the double roll. An inexpensive paper towel will require 5 to soak up a spill compared to one quality brand. The result is obvious. I can count on quality brands lasting longer and doing the job better. Sometimes, you have to spend a little more up front to have a better result in the long run. For household supplies, this is a must.
Buy in bulk. Procter & Gamble Household Needs products like our favorite Dawn Platinum Advanced Power dishwashing liquid are available at Costco in bulk sizes that save a lot of money over buying individual bottles.  If you look closely at the price per unit, you'll quickly realize that one large bottle of this in bulk will cost you much less than buying the equivalent item in smaller bottles.
You may think that buying in bulk will result in waste or cost too much up front, but if you budget correctly, you'll find it saves you money in the long run. For many items, buying in bulk also helps you to not head to that store so often. If you are like me and struggle with impulse buys, fewer trips to the store is a big solution to money issues. It saves on transportation costs to and from the store and saves on you falling victim to that latest great item that is displayed at the checkout stand. Bulk is almost always a great choice in ways to save money on household supplies.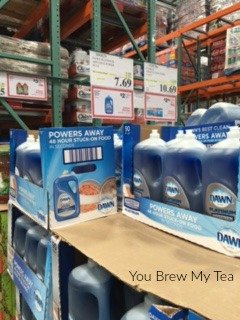 Use the correct amount. How many times have you just randomly squirted dishwashing liquid into your sink with hot water? I know I have, and doing this often meant I ran out much faster than I should have. To stretch your household budget, even more, you can start following the directions on the packaging to use less of the items you buy. This can mean using only a set amount of dishwashing liquid, teaching your kids to wipe their bottoms properly so they don't waste toilet paper.
Remembering that more doesn't always mean better when you are adding laundry detergent like Tide Advanced Power to a load of laundry is important.  For us, having a great product that offers advanced stain fighting techniques like Tide Advanced Power is important.  It cleans whites and colors expertly using just a small amount per load of laundry.  That is important for us with a busy 8-year-old always making messes when he plays outside! Knowing I don't have to double up and use more product really helps me stay in budget.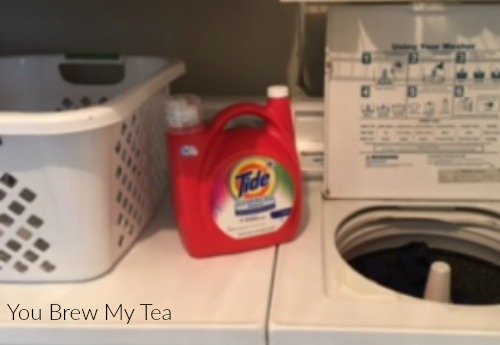 You can even do what my Sister does and put your dishwashing liquid into a small dispenser that distributes a small amount at a time.  This helps you to continue washing your dishes with the grease fighting power of Dawn Platinum Advanced Power dishwashing liquid without wasting any.  In fact, just a small bit cuts grease on dishes as great as if you let them soak for hours. Totally a win-win in my book.
Using Procter & Gamble Household Needs products that are priced competitively at Costco is our go-to method of saving money on our household supplies.  With so many great products available, it is easy to stick to our budget and keep our home clean with ease.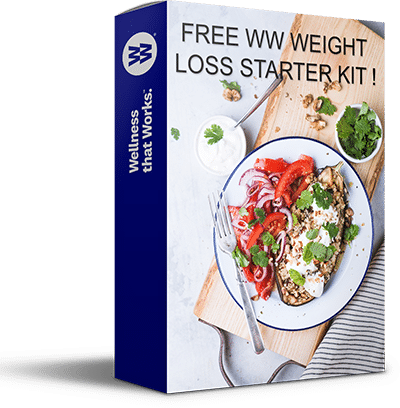 FREE WW WEIGHT LOSS STARTER KIT
+ exclusive tips, recipes & more to lose weight, increase confidence, and live a healthier and happier life !