These tips to lose baby weight easily come from me, a mom who knows how to and has a lot of experience doing so.  Man, if there is one thing I look forward to after having a baby, it is getting rid of the excess weight. I have gone through 4 pregnancies and each one has been a C-section. I'm not saying it's harder to lose after a cesarean, but it was harder for me. After having my fourth baby, I decided that enough was enough with my weight and I started looking for ways to lose my baby weight.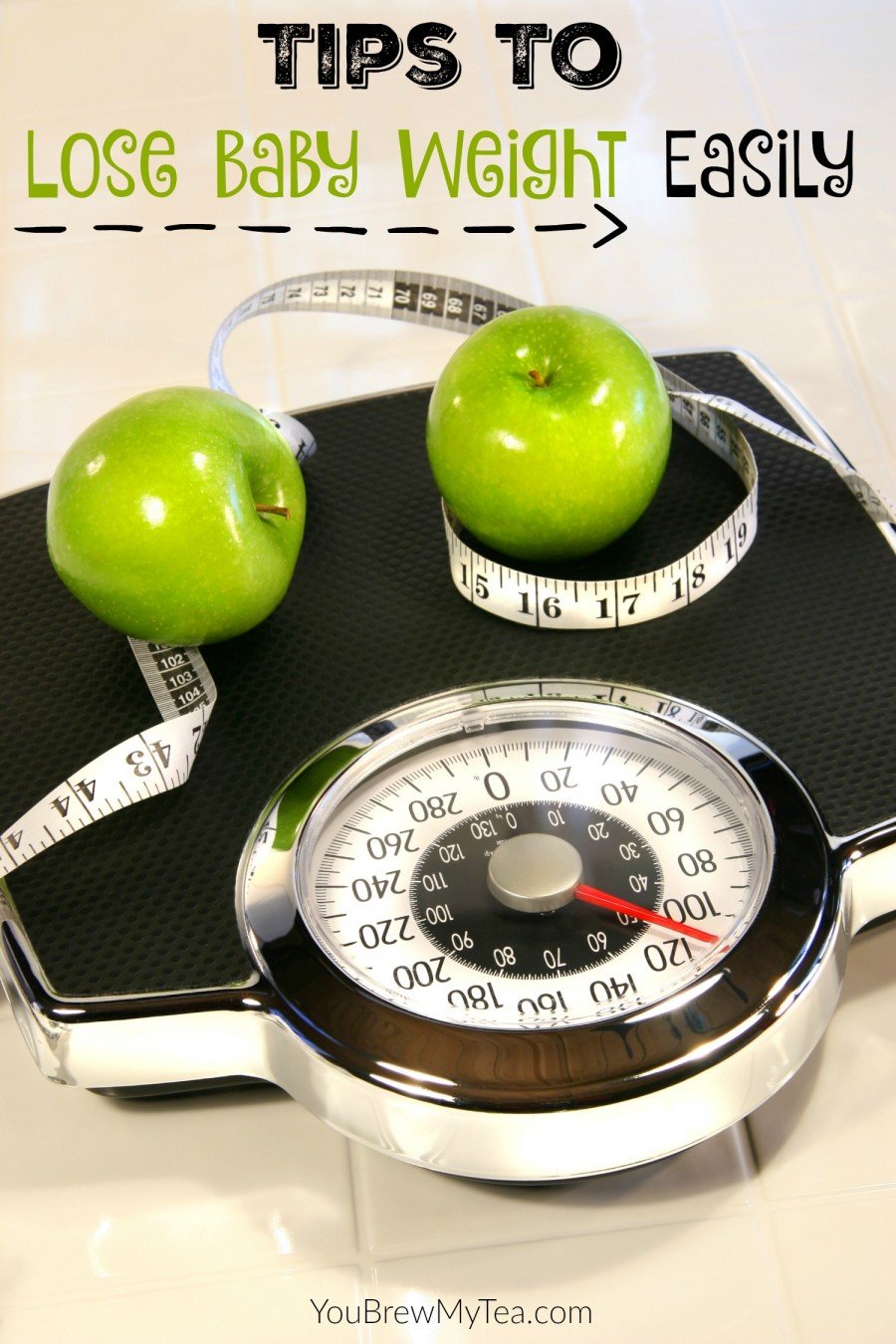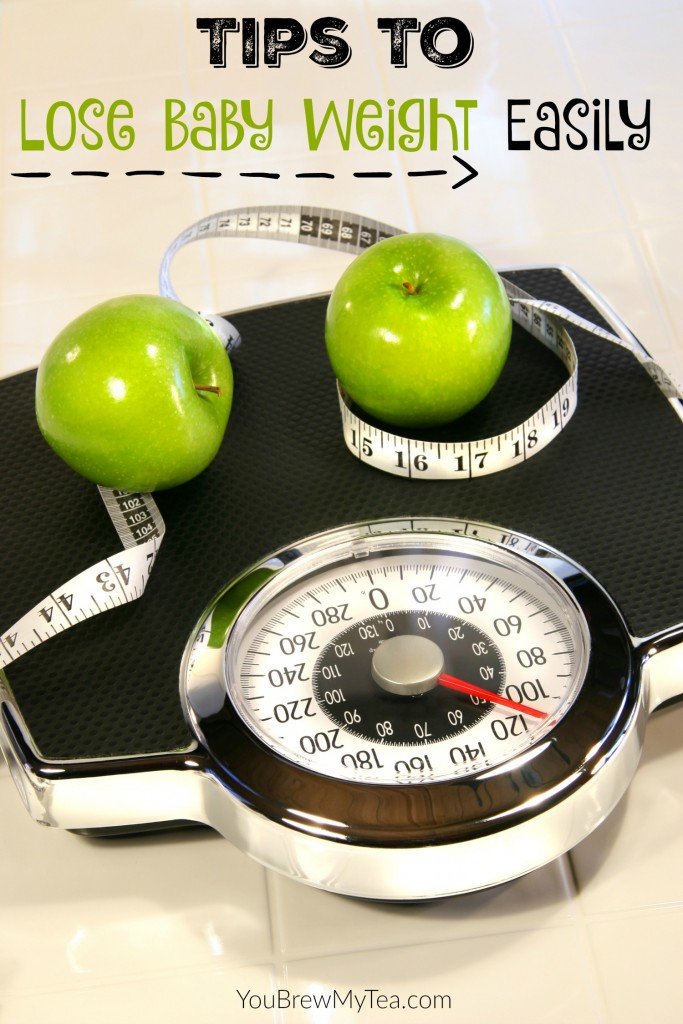 Tips To Lose Baby Weight Easily
Give up soda.
One of the biggest things that had been setting me up for failure in the weight loss department was drinking soda. I would drink it and not even thinking there are any consequences, but there really was. After I had my last baby, I decided that I would stop drinking it. I've had root beer or sprite occasionally, but I have given up about 98% of my soft drink habit.  As an added incentive, you can read some studies that will scare you about the amount of chemicals in soft drinks and how sugar substitutes used in diet soda can often give you some other health symptoms.
Say no to white sugar.
Another thing that was killing my weight loss vibe was all of the sugar I was eating. I wasn't just having a treat, almost anything and everything I ate was sugar. I decided to give up sugar and focus on what I could eat instead of what I couldn't eat.  This is hard for a lot of us.  Especially with soft drinks, coffee, bread, cookies, cakes, mints, gum and all of those treats being so chock full of sugar.  It means revamping your diet, but it is well worth it to see the weight drop off your body and to lose baby weight easily.
Don't overeat.
Throughout four pregnancies and four babies in which I breastfed, I always overate. I would say that it's okay because I'm eating for two or I'm nursing so I can eat what I want. Don't feed yourself those lies because you will end up regretting it.  Most women who are breastfeeding and still want to lose weight only need to add approximately 300 extra calories to what they would be eating to lose weight.  To figure out what you should eat to maintain or lose, you can measure your BMR (base metabolic rate).  This is the number of calories your body needs to function at its current weight for basic daily functions.  Take 200-300 calories from that to lose weight.  For someone who is breastfeeding, that number is a good number to start with to begin working on weight loss.  Of course, if you are breastfeeding it is very important to talk to your doctor about weight loss to make sure your body is getting enough nutrients to feed your baby.  Good foods are lean protein, lean dairy and calcium-rich foods and, of course tons of fruits and vegetables.
I would say the main key for me to lose baby weight easily is to devote yourself to it. Don't cheat a lot with your meals and stay focused. Your body needs calories, but it also needs nutrition. The reason I got fat was that I was eating the wrong kinds of foods and not enough good stuff. Now that I've learned how to focus on eating healthy and how to make the right choices, my baby weight is slowly but surely coming off.
If you are serious about eating better and being able to lose baby weight easily, check out some of our other health and fitness posts for tips! 
Setting Realistic Weight Loss Goals
Reasons Core Strength Is Important To Weight Loss
How To Get Fit Playing With Your Kids