Come warmer weather and summer, one of the most popular destinations to spend the day is the beach. No matter where you live, there is sure to be a beach somewhere nearby, and these Top Beaches in Wisconsin are some of my personal favorites! There is nothing better than spending the day on the beach either with my family or with friends.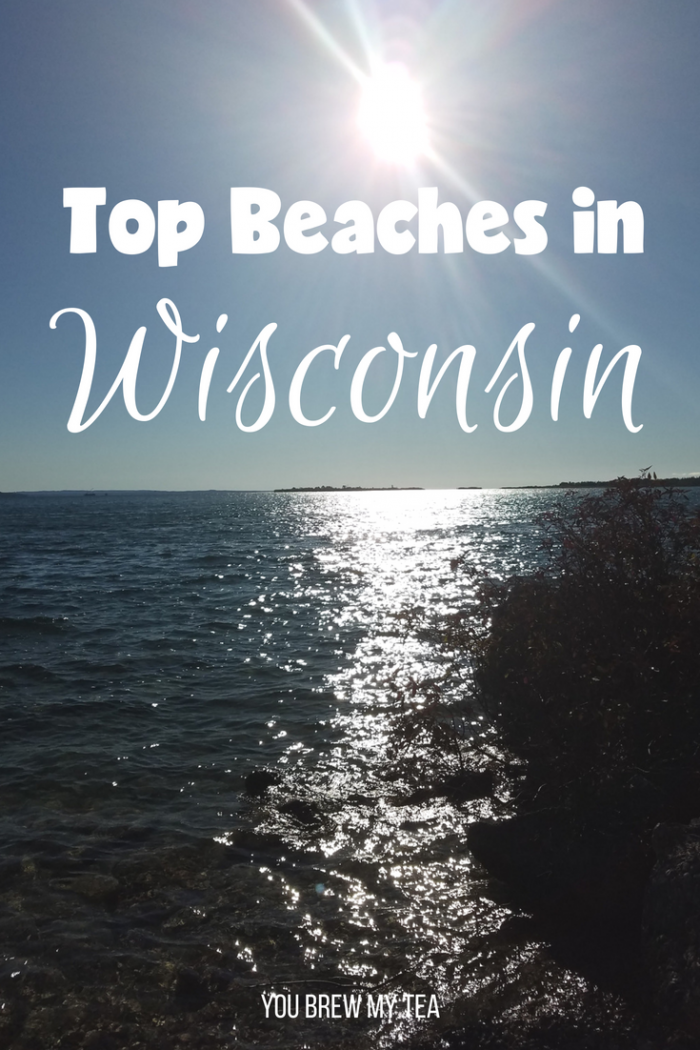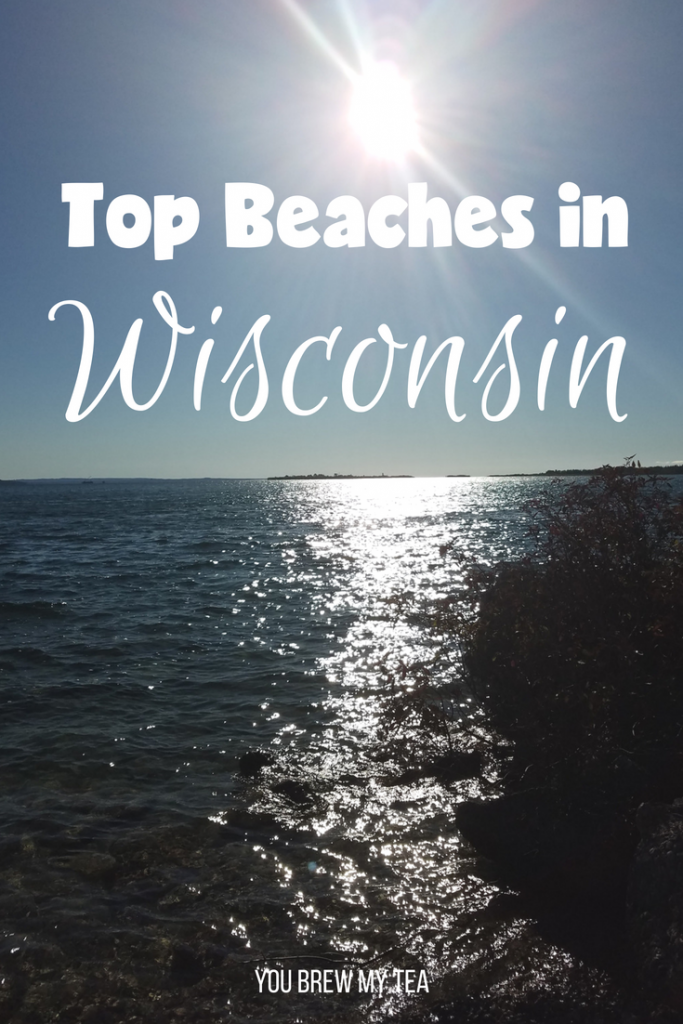 Top Beaches in Wisconsin
One of the favorite ways to spend a summer vacation is to visit the beach.  While many think only of places like California or Florida, we know all too well those smaller lakes or even the Great Lakes can be amazing beach destinations.  We use Booking to snag deals on hotels but have also had great success with Groupon for deals on resorts near lakes.  If you prefer to camp, we have tonGroupons of tent camping tips and tips for camping with toddlers that might be helpful.
La Pointe
Julian Bay Beach
La Pointe Wisconsin is the home of the Apostle Islands chain. One of those islands is Stockton Island which is well known for its beautiful beaches. Julian Bay is the most well known of those beaches. Julian Bay Beach is Certified Blue Wave and is unique because of its  'singing sand'. If you run your hands through the sand on Julian Bay, it makes a whistling type sound.  This is not just one of the top beaches in Wisconsin, but one of the best you will see anywhere.
Apostle Islands
All of the Islands within the Apostle Islands chain have fabulous beaches. Some are more well known than others but, each and every one of them are worth a visit. Just remember they are only accessible via water so pack all necessary items.
Baraboo
Baraboo is home to some beautiful landscapes. Devils Lake State Park is the perfect example of what you will see in the area. Devil's Lake is known as the perfect destination for rock climbing and camping in Southern Wisconsin. On top of those things, it is home to some of the most beautiful beach shores as well. Devils Lake State Park offers two beaches. The north beach fills up quickly and the south beach takes the overflow. Both of them offer the same things but, the timing of the sun is different due to the locations. It should be noted that neither beach offers a lifeguard.
Racine
Racine's North Beach is Certified Blue Wave and has made the top of many best beach lists. There are so many reasons to visit North Beach. For starters obviously is the gorgeous scenery but secondly, they are the perfect family beach. Kid's Cove is a nautical themed playground adjacent to the beautiful beach. Plus, lifeguards are on duty daily from June to September.
Two Rivers
Just outside of Two Rivers Wisconsin you will find Point Beach Forest. While it offers campsites and hiking trails, it also offers a few miles of beach. Point Beach never really feels crowded because there is plenty of room to spread out. The beach may not seem any more special than the next but, here you will find the Rowley Point Lighthouse. This lighthouse is owned and operated by the coast guard and has been that way since 1853.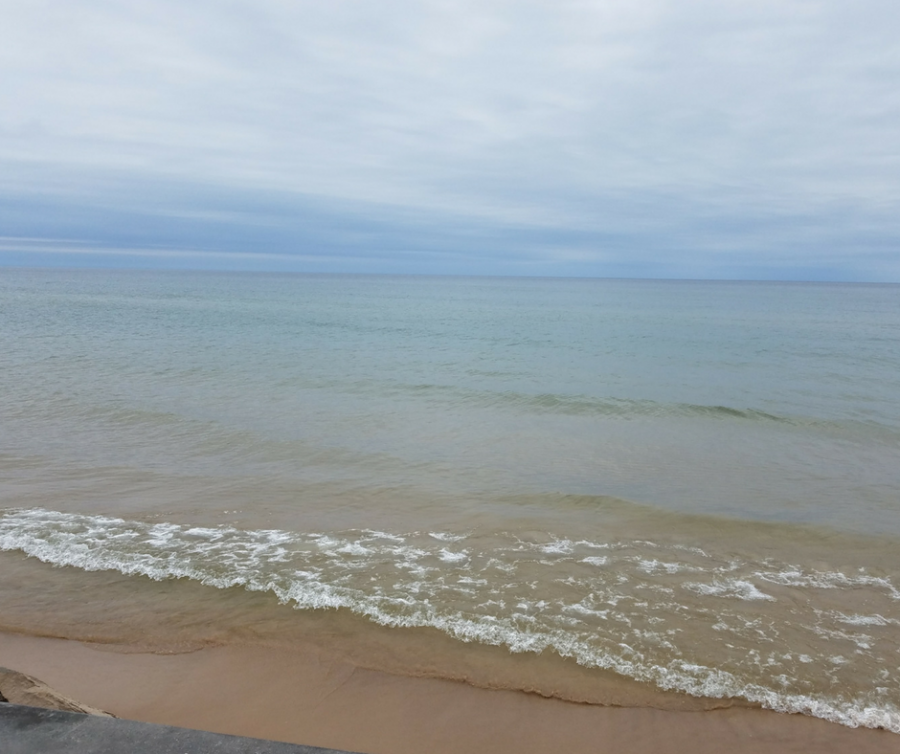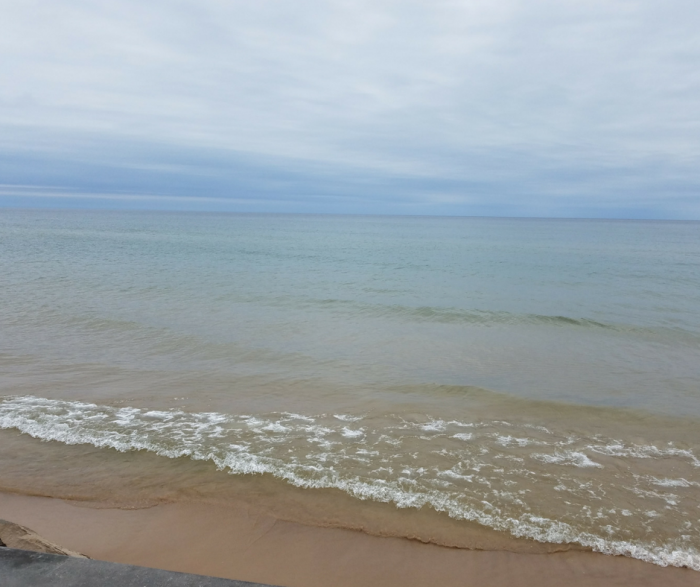 Milwaukee
Hidden inside the bustling city of Milwaukee is Bradford Beach. The beach is a popular retreat come summer time so it may be a tad bit crowded but so worth the visit. Bradford Beach is home to the Water and Air Show and very well known for its volleyball tournaments. It offers tiki huts, a bathhouse, and concessions. From Mid-June to Early August Bradford Beach is staffed with a lifeguard from 11:00 am to 5:00 pm. During these hours inflatable devices are not allowed due to how crowded the water gets, however, Coast Guard approved flotation devices are okay.
Egg Harbor
Egg Harbor Beach is a very popular beach and park area in Door County. The beach area is only 500 feet long so it is just a tiny part of the park area but it sure is a wonderful area. The beauty of this beach is that there are small trails that connect it to downtown Egg Harbor so you can walk from the beach to a restaurant or store and back without taking your feet out of the sand.  
Mississippi River
The Mississippi River runs through five Wisconsin towns (Stoddard, De Soto, Ferryville, Lynxville and Prairie du Chien) . This is called the Great River Road. Each of these towns offers different scenery and experiences. No matter which town you visit, the beaches and sandbars in the Mississippi are something that everyone should experience at least once. It is such a unique experience. At times during the year the sandbars are lined up just right so you can wade from one side to the other and the water only comes to your knees.
There are beaches all over Wisconsin. Some are in the most unlikely places yet, they may offer the best beach experience you have ever had. Whether the beach is well known or way off the beaten path Wisconsin Beaches always offer beautiful and relaxing scenery. Even if you only have a few minutes, take the time to stop and just take in the views. You are sure to not be disappointed.

More Travel Tips: