Being a new Mom is such an amazing feeling. Snuggling that new precious bundle of sweet happiness and that new baby smell, nothing beats it.  However, when it comes to breastfeeding it can be a bit harder to get going (but the benefits are amazing). That's why I was happy to share these Top Tips for Breastfeeding! 
For some, it comes very easily and for others, it can have a very rocky start. Even for those whom it seems to come naturally, there can still be some bumps in the road. There were so many things that I thought I knew both from reading and talking to trusted people but, it turns out I didn't know near as much as I thought.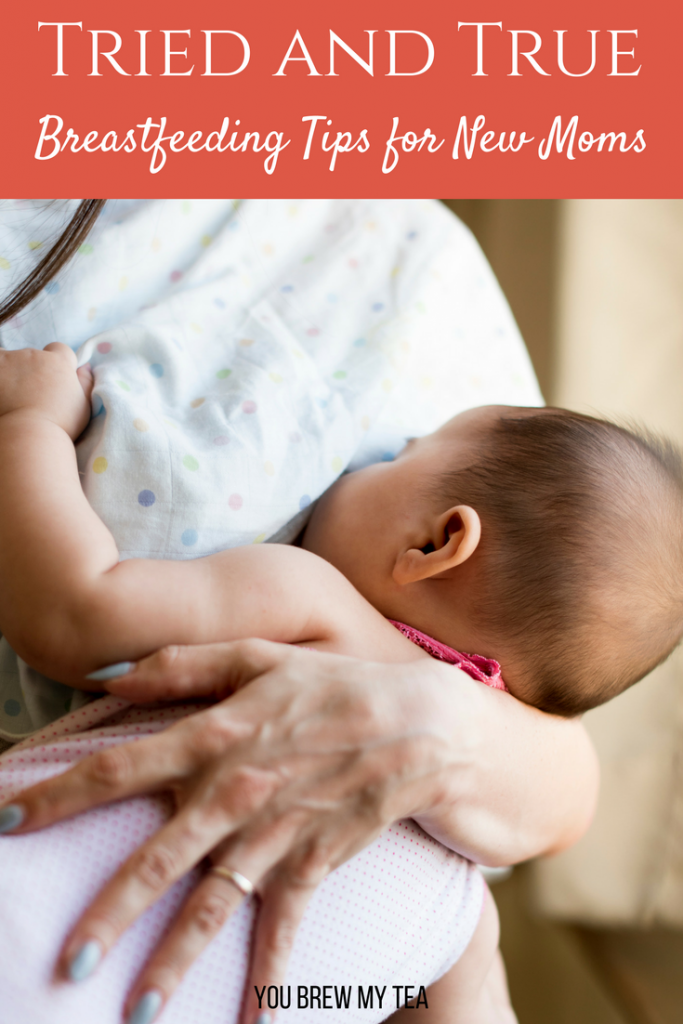 Top Tips for Breastfeeding
This post contains affiliate links. I may earn a small commission on purchases made via these links. 
These are my tips and tricks for any newly breastfeeding Mom to follow.  Remember, while breastfeeding is a great way to feed your child, we are always advocates of the adage that fed is best.  If you need to pick up a breast pump and bottle feed or supplement with formula, never hesitate to do so.  Make sure that your baby is as healthy as possible, and that means feeding your baby no matter what method you use. 
Oh, the Advice!
Everyone has mounds of tips and advice to give you (whether you ask or not) and a lot of it may seem quite contradictory depending on who you talk to. When it comes to the overwhelming amount of advice that is bound to come your way, I suggest that you tuck it away for later.  However, the only advice I would take soundly is that of your lactation consultant.
The Pain
The one thing that I heard frequently was that breastfeeding isn't supposed to hurt. I learned otherwise, there is pain associated with breastfeeding a new baby. There are several causes for pain and many ways to help with the pain. Just know that it will get better as you and your baby get used to it. 
That said, if your body just feels extreme pain, you can rethink breastfeeding by using a pump to bottle feed.  There is discomfort involved, but the pain should not be leaving you bruised, bleeding, or in tears. 
The Latch
It is important to make sure that your little one has a proper latch. Without the proper latch, you are sure to feel pain during nursing sessions. I highly suggest talking to a lactation consultant while you are in the hospital.
Positions
There are several different possible positions for breastfeeding. You will find that you and your baby will start to favor a position or two over others. While breastfeeding my son he made his own favorite position that worked well for both of us. Just follow the babies lead.
You may also find that maternity body pillows or the Boppy pillow make it easier to manage. There are tons of options for making positions easier to manage while breastfeeding.
Catch all the Milk
When breastfeeding, it is common to leak milk not only between feedings but also during feedings. Every little drop counts so I highly suggest using the breast milk collector pads instead of breast pads.  You can also pump between feedings if needed.
Diet
While you are breastfeeding there are foods you should avoid and foods that help your milk production. Other foods may not help your milk supply but, you will feel the best you can and fuel your physical energy.  Oatmeal is one of the most popular food choices to have on a regular basis to really boost your milk supply.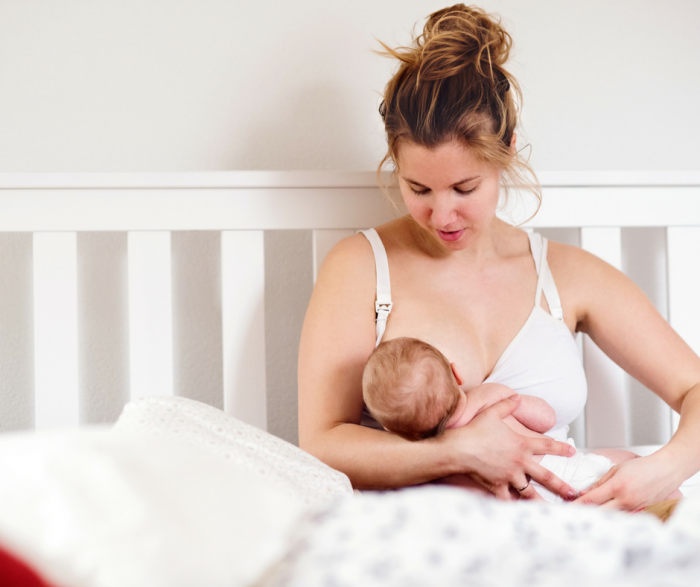 Find Support
Another safe place to ask questions is a peer support group with other breastfeeding Mothers. These women can relate to you on your level and celebrate or sympathize with you like no one else can. They are in the trenches with you and they will 'get you'.
Instincts
Through all of this, trust your instincts. If something doesn't feel right during your breastfeeding journey reach out and ask questions. Never feel bad or guilty for asking for a second opinion if you aren't satisfied with the answer you were given.  Your doctor will likely have a nurse line just for this purpose.  They welcome questions and prefer them overseeing something wrong happen because you were afraid to ask.
Modesty
Breastfeeding in public can be a hot topic however that is not what I'm going for here. With that being said,  I'm all for feeding the baby when he or she is hungry. I also believe that it can be done modestly without attracting attention. For most women breastfeeding modestly while in public is pretty easy. However, I was less than graceful about it and could never master it. I wish I would have had these tips while I was still breastfeeding.
Breastfeeding is an amazing journey for both you and your baby. There will be bumps in the road and smooth sailing. Don't be afraid to ask for help when needed and politely decline when necessary. A breastfeeding bond is a special thing just you and your baby will have. No one will be able to experience that with your baby. Make the best of the bumps and soak up the smooth ride for soon, those days will be gone.  These breastfeeding tips are just what you need to get started on this wonderful parenting journey. 
More Parenting Tips: