In just a few short months, we're going from a homeschooling family to a public school family. We will have a kindergartner, second grader, and fourth grader. While I'm sad about ending this season in our life, I'm really excited about what it will bring. Public school will change our lives in a good way. Here are some ways we're transitioning from homeschooling to public school.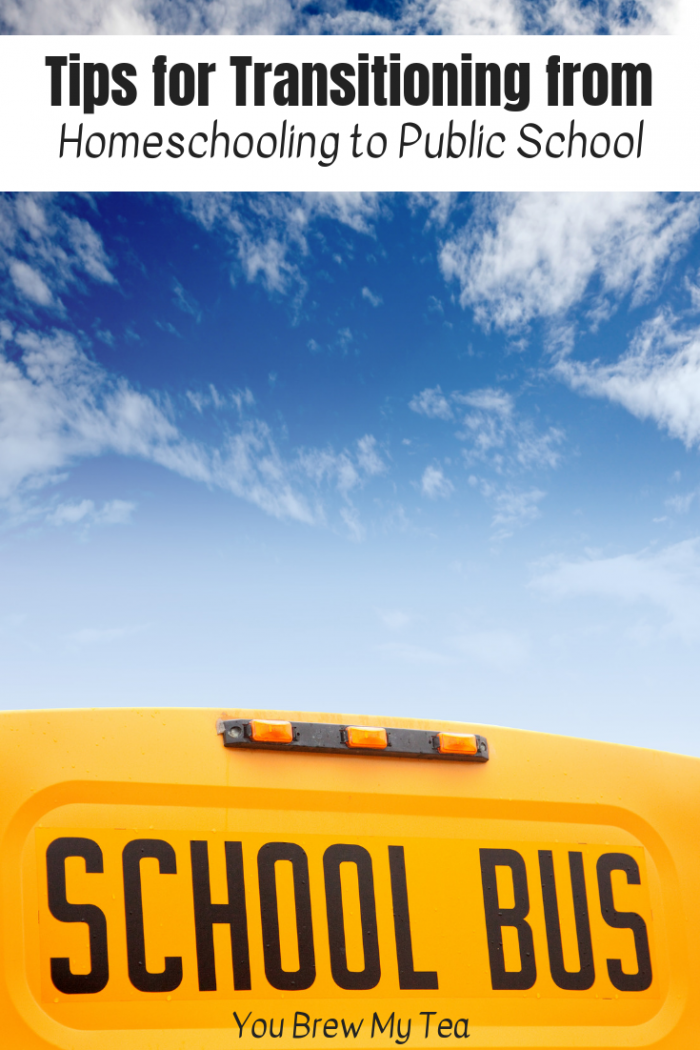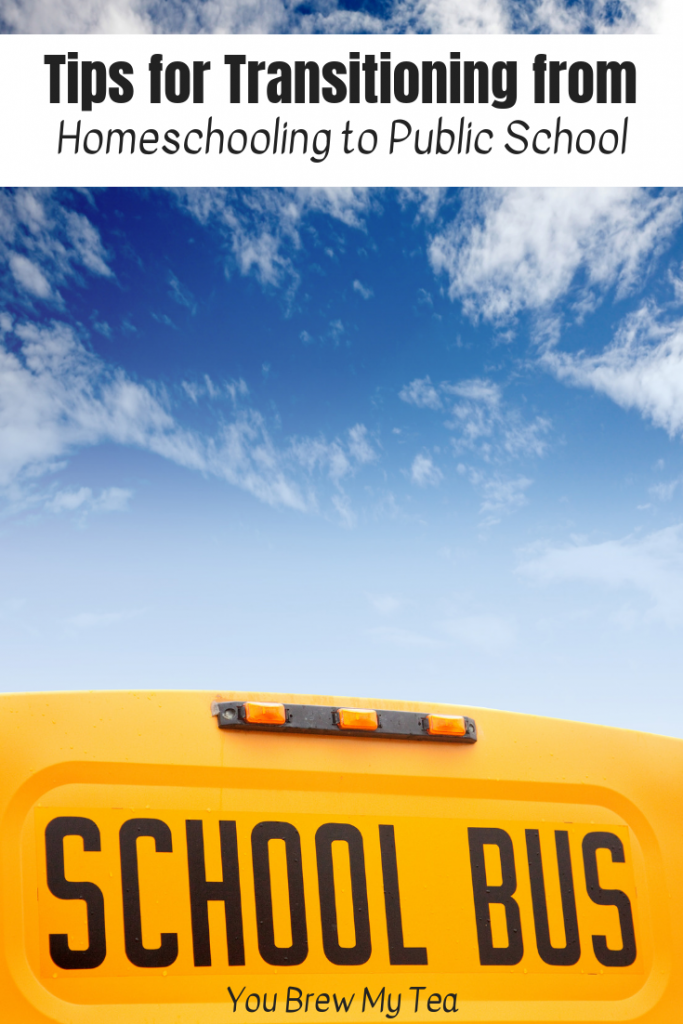 Transitioning from Homeschooling to Public School
This post contains affiliate links. I earn a small commission on purchases made via these links. 
Enjoy the time you have left
At first, I got freaked out because as a homeschooling family, we don't have strict standards. My kids learn, but they aren't bound by tests and textbooks. The world is theirs as far as learning goes. They don't have to sit for hours at a desk, they can do their school work and then spend the rest of the day doing things that they enjoy. Part of transitioning from homeschooling to public schooling is to enjoy the time we have left.
Spend some of this time doing fun things with the kids like these cheap activities to do with kids, or fun games and outdoor activities with kids.  Having them home for a few more days means you can spend some of that time learning through fun!
Don't stop the learning process
As school is ending for us this year, we're focusing on a continuous learning process. I want my kids to know their stuff for next year. So, every day they are doing some type of reading, writing, and math. I plan to continue this throughout the summer. Keeping their brain active in learning is an important part of transitioning them to public school.
Things like our list of easy summer homeschool ideas or these reasons to visit a museum are great for keeping the learning process going.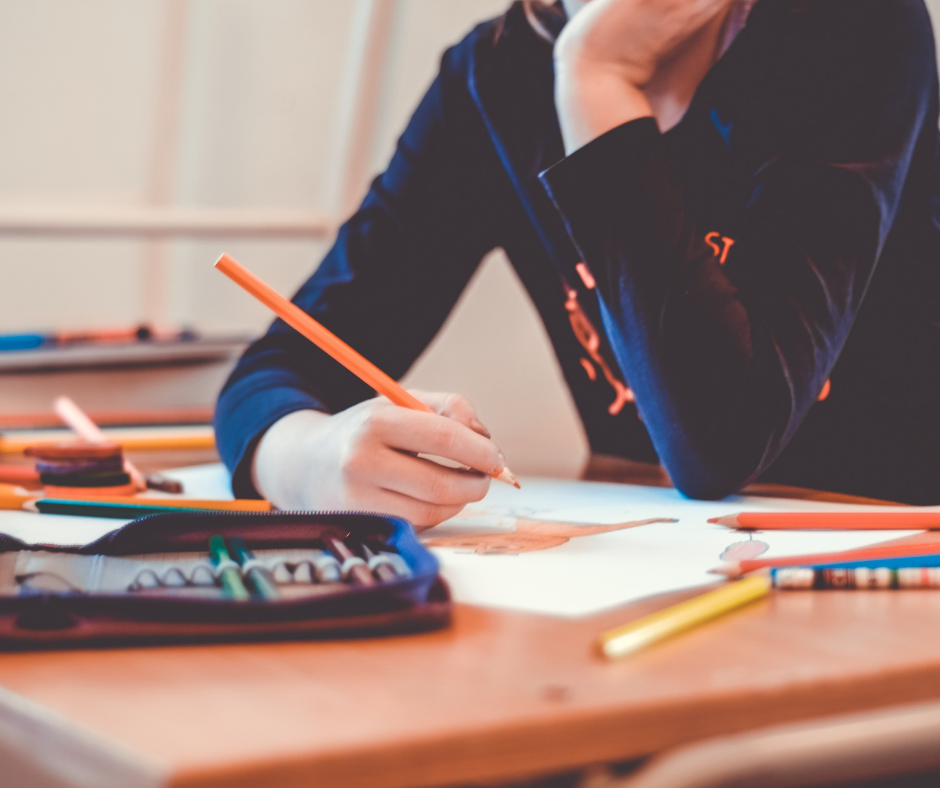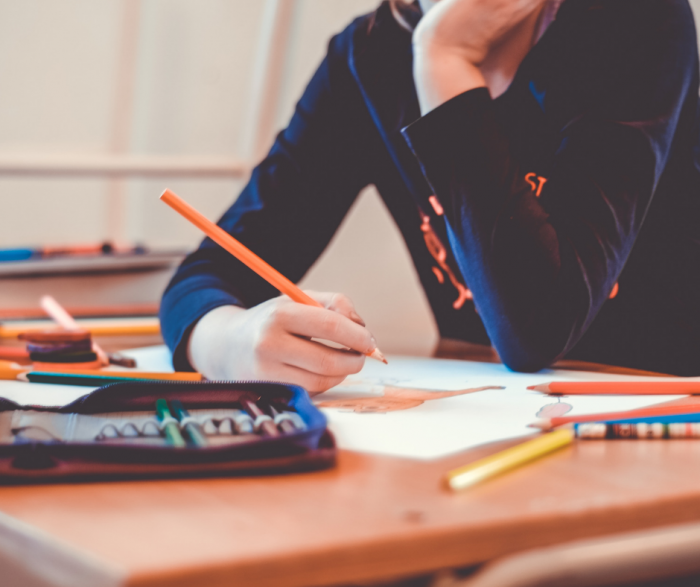 Encourage your kids about the transitioning from homeschooling
Am I nervous? YES! However, I'm trying not to push my worries to my kids. They are little and don't need to feel stress or nervousness from their mommy. Instead, I'm getting them excited about the process. We talk about the positives and the possibilities. It's going to be great and they are excited about it.
Don't forget to get them excited about back to school shopping, making new friends, and the new world they are about to enter into this year.
Keep communication open
I think a huge part about my kids entering public school is talking to them about the process. What they should expect, even though they don't believe me with some of it. I plan on taking my kids through the process. Talking to them about why we're done homeschooling. Not only including them in on the process but letting them know the details. Who their teacher will be, what time school will start and end, and what kind of lunches we'll be packing. Communication will make them feel better and more prepared for this transition. 
As a homeschooling mom, I felt like it was important that I listen to my kid's desires. They desire to go to school and experience the classroom. We found a school that we love and everyone is excited about this new chapter in our lives!  Transitioning from homeschooling to public school doesn't have to be scary!  
More Parenting Tips