You know we've spent weeks and months on the road, so having some Travel Tips For Kids When Sick Gets Real is a must.  When someone starts feeling bad and you are in a strange place, well, it's just not easy to manage if you aren't prepared.  That's why I have joined with our sponsor for this post, Pfizer Consumer Healthcare and 20thCentury Fox, to share my tips with you. All thoughts and reviews are my own.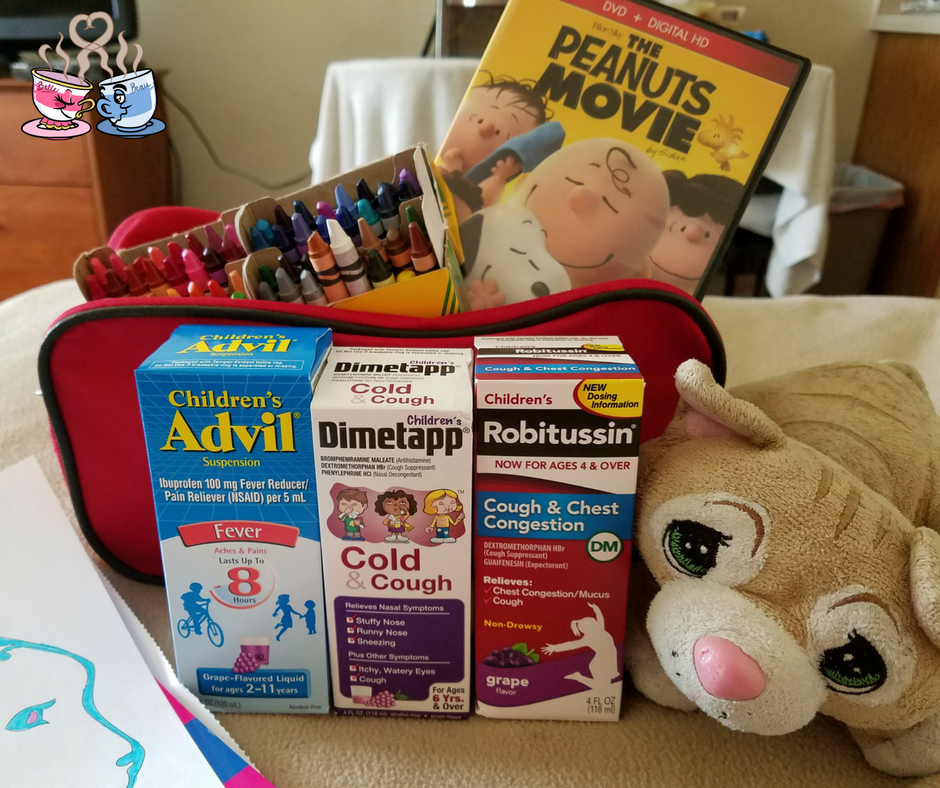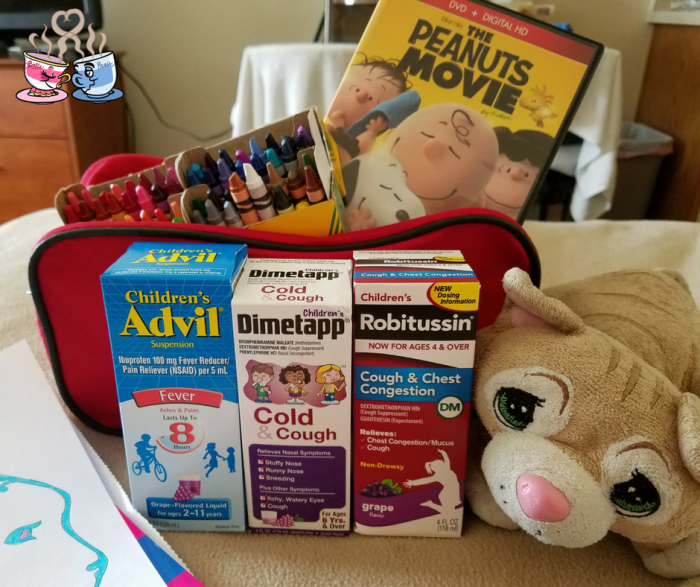 Travel Tips For Kids When Sick Gets Real
Nobody wants to head out on vacation or a weekend getaway an end up sick.  It's never in the plan.  However, having been on the road for days and months at a time, I know it happens.  In fact, visiting places like amusement parks, museums, and theaters along the way is often one of the worst places to catch a virus or bug.  With so many people touching things and in crowded places, it is often tough to avoid.  So, being prepared just in case is a must. These travel tips for kids are my lifeline when on the road.
Pack emergency medicine cabinet.  What tools do you need when you find that Sick Gets Real on the road?  For me, that is always going to be a fever reducer.  When kids get sick, they almost always have a fever.  I also make sure to have some other options on hand for congestion or cough symptoms.  Since those are the most common illnesses, having these on hand is a must.
Children's Advil®:  Even though the Wee Child can swallow a tablet now, he much prefers liquid.  Especially if he is feeling bad.  So, having the liquid Children's Advil in our travel pack is always a must.  It just makes it easier when he doesn't have to struggle to swallow.  It also comes in various flavors and a dye free version so you don't have to worry about kids making faces or having reactions.
Children's Robitussin® Cough & Chest Congestion:  We have traveled a lot when one or all of us ended up with a cough or congestion.  Sleeping is hard enough on the road, but when you are stuffed up it is even worse.  This is a great pack that gvies options for day and night that kids don't mind taking.  I love that they provide symptom relief while away from home and our normal routine. (This product is for ages 4+)
Children's Dimetapp® Cold & Cough:  My son loves that I keep this in our travel pack.  He prefers the flavor of this product when he has a cough, and he thinks it is cool that I used to take it when I was a kid.
Check out these Cartwheel Coupon Codes from Target that are good from 1/29/17-2/20/17 for discounts on these great products to keep in your travel medicine bag:
Other options you often find in our travel medicine cabinet include a basic first aid kit, ice packs, a nasal aspirator (yes big kids need it too sometimes), and something for tummy upset.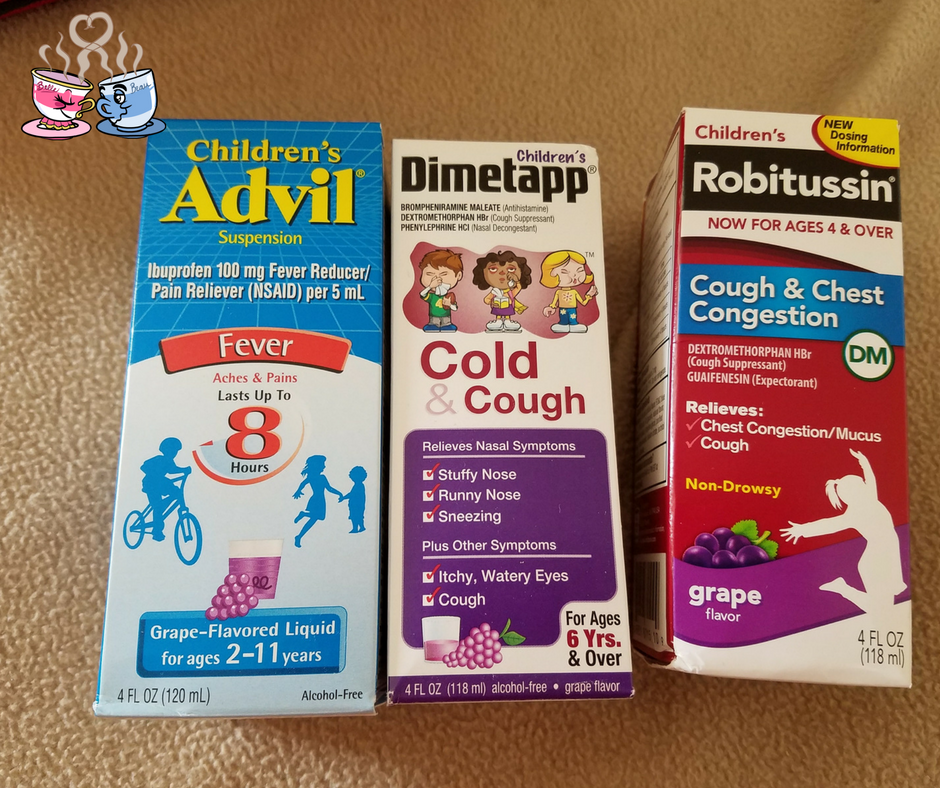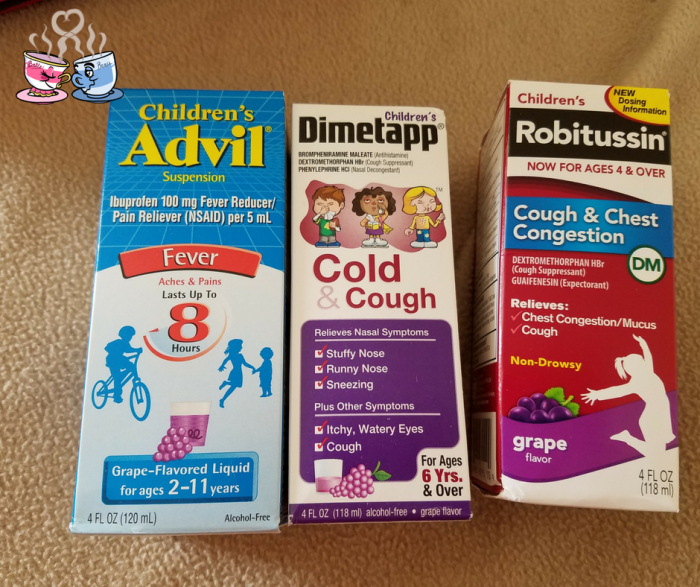 Know where the local urgent care and pharmacy are located.  Fevers and illness often hit in the middle of the night, and in an unfamiliar place that can mean frustration.  When you travel, make sure you know the area of the nearest urgent care facility, pharmacy, and even hospital.  This can come in handy when you have a last minute trip to the doctor, or just need to pick up extra medicine. Since I have become a parent, this is one of the best travel tips for kids that I always remember.
Bring comfort items and in room entertainment options. When Sick Gets Real on the road, one of the best travel tips for kids is to make sure you have comfort items and entertainment for while they are stuck indoors.  Sometimes kids feel okay, but are running a fever. You have to keep them in so they don't get worse or spread germs.  What are you to do if your plans involved going out every day?  That's why we always pack a bag of things to do in the room.
These are a few things we always pack when we travel with kids: 
Handheld gaming systems or smartphones for playing games
Coloring books and crayons
Card games
Stuffed animals, blankets, or other comfort items
Books or magazines to read
Movies like The Peanuts Movie that are good family-friendly options kids love.  We loved watching this together as a fun updated version of our favorite characters.
Check out these Cartwheel Coupon Codes from Target that are good from 1/29/17-2/20/17 for discounts on some great movies to add to your travel bag:
Just because Sick Got Real while you are on vacation doesn't mean you can't still enjoy your time together.  Always pack a bag with these travel tips for kids on hand to keep you and your children happier even if a cold catches up to you on the road.