Since I have been working from home the last 4 years, I have found that I need even more cleaning hacks and tricks than ever before.  This Ultimate List Of Cleaning Hacks And Tricks has helped me tremendously.  Even though I am at home all day, I find my time even tighter when it comes to daily chores.  With homeschooling the Wee Child, working to build our business and dealing with chronic pain I find myself needing to shorten our cleaning time considerably.  Even with my Beau now working from home too, it has become necessary to make sure we stick with a good routine.  This list leads you to some of the best blog posts on the web about cleaning solutions.  From tips on how to streamline your cleaning schedule, to great hacks for products you usually spend a lot of money on.  Check out these tips and make this year the best yet for staying on top of your household chores.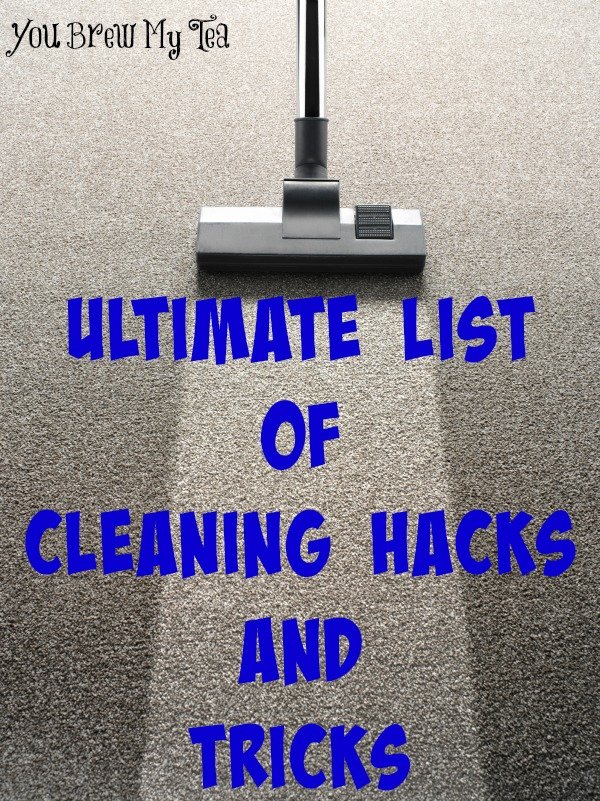 ULTIMATE LIST OF CLEANING HACKS AND TRICKS
How to Remove Rust Stains From Knives with Lemon Juice
How To Prevent Soap Scum Buildup
How To Clean Up An Oil Spill In The Kitchen
How To Remove Crayon Marks From Walls
7 Tricks For Easy Fall Cleaning
How To Clean Copper Pots with Vinegar and Salt
15 Homemade Household Cleaning Agents
How To Clean Your Dishwasher with Tang
12 Steps To Easy Spring Cleaning
Clean and Organize in 5 Minutes
Get Your Messy Home Company Ready In 40 Minutes
Free Printable Kids Chore Charts
How To Teach Children To Clean Their Rooms
How To Clean Your Microwave without Scrubbing or Chemicals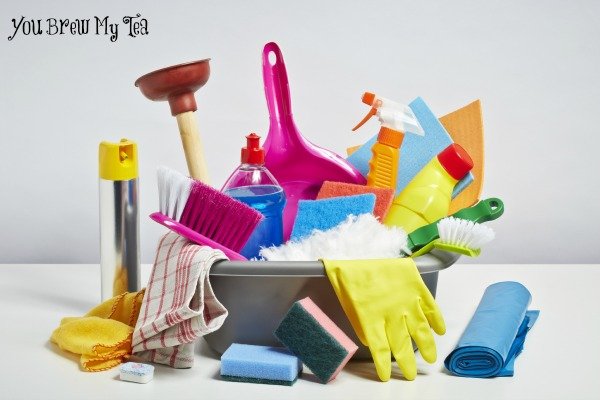 This year put to use this ultimate list of cleaning hacks and tricks to make the most of your time.  Not only will your home be organized and clean, you'll have more time with your family.  Making your family time a priority is what this is all about.  Especially for those of you who are like me and work from home.  The goal isn't to spend more time away from your kids, but with them.  Using great cleaning tips from other moms and dads out there will help you to make your family the priority instead of the cleaning list.
BONUS:  Here is a great Printable Cleaning Checklist you can use!
Check out some of our other favorite organization tips below!
Work At Home Organization Tips
Organizing Your Kitchen (plus free printable canister labels)
7 Steps To An Organized Homeschool Classroom