An unexpected bank overdraft is one of the most panic-inducing events you can experience.  Your heart is pounding, you want to cry, and you have 5 days left until your next pay day. That feeling of sheer panic when you realize your bank account is in the negative is one we have all experienced from time to time. So, what do you do when you realize your account is in the negative and you don't get paid for several days?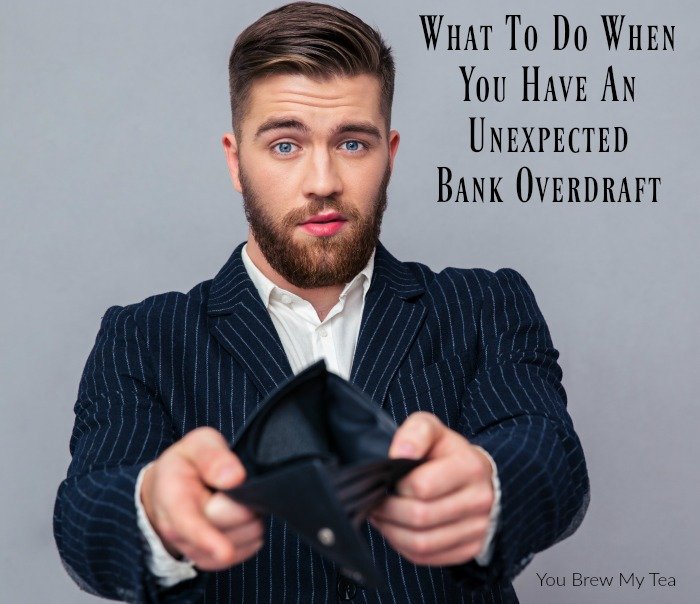 Unexpected Bank Overdraft: What To Do
Check to Make Sure it is Accurate
Before you panic, check to make sure all the withdrawals and deposits have gone through correctly. Balance your online account with what you have on hand. Mistakes happen, identity theft happens, and sometimes things aren't what they seem. So, take a look at your account to make sure the negative is accurate. A bank overdraft isn't always your fault. Knowing that you have your information correct is the most important thing to do first.
Call the Bank
When your account goes in the negative, your bank will usually start charging overdraft fees. These fees can make the whole ordeal even more frustrating. However, as long as you don't regularly put your bank account in the negative, your bank will usually reverse the fees. Make a call to the bank, explain what happened, and ask if they can reverse the fees this one time. Chances are they will reverse them which will make the process a whole lot easier.
You may also want to inquire about what fees will incur if you do not get your account into positive by the end of business day. Unfortunately, many banks also begin charging not just the single overdraft, but also daily fees when your account is negative.  Asking about this, as well as what other transactions may be set to post that day are important matters to make sure you have enough funds going into the account to prevent the roller coaster of damage a bank overdraft can do to your finances.
Reschedule Other Payments
If you know that there are other payments to post to your account before you will have the account back in good standing, make sure to call and reschedule.  Sometimes you can't, but in most cases you are able to reschedule or delay auto-payments.  For outstanding checks, you will need to calculate those into a number of funds you need to come up with before your next pay day.
Start Selling Stuff
This is the simplest way to make some quick cash to cover your account and the bank overdraft until you can make it to your next paycheck. The internet makes it easy to sell anything and everything in a matter of a few hours. Facebook garage sale sites make it easy to sell used clothing, games, and furniture. As long as you can get someone to pick it up or you can meet in the area, you can sell it. When your bank account is in the negative, rummage through what you have and start posting it on online garage sale sites, Craigslist, eBay, or Amazon.  You may also go as far as looking at visiting a local pawn shop.  Jewelry, movies, games, tools, and electronics can all get a nice amount of money when pawned or sold.
Here are some tips from this blog as well as some of my best blogging friends for places and things to sell and make money.  Some of these tips are better for short term money, while others are ideal for long term additional income.
Donate Your Plasma
There are many different plasma banks around that will pay you to donate the plasma out of your blood. Although this isn't a very pleasant experience, you can get cash in your hand the same day. In fact, first-time donations can get up to $50 on the very first visit. So, if you are strapped for cash, start looking for a local plasma donation center.  Know that some health issues will prevent you from donating and that you may only be able to donate once per month.
Get a Side Gig
When your bank account is in the negative, you need money in a hurry. Ask your neighbors if you can mow their lawn, help them clean their garage, shovel their driveway, or some other task that will get you some cash in your hands. You can also do side gigs online such as write articles, take surveys, or do virtual assistant work. Look on Indeed or Craigslist for remote jobs.
Ask Your Place of Worship for Help
Many churches will help members of their congregation or community when in a financial predicament. Call your local church or place of worship to ask if they can help you out with your account. This money us usually given out of love and not required to be repaid.
Ask Friends or Family For A Loan
This is the last resource for dealing with a bank overdraft and negative bank balance.  Nobody likes to admit they made a mistake, and it is even harder to ask someone for a loan.  However, sometimes it is a last resort.  If you are close to friends and family and know you will be able to easily pay back the loan in short order, don't hesitate to ask for a loan.
When your account goes into the negative, you may feel like the world is crashing in around you, but you have options. Just breathe! Take steps to prevent your account from going negative again.  A bank overdraft can be a real issue, but you can work hard to make it better.  Unfortunately, in most cases, you simply have to hustle to make sure you put more money into the account.  The tips above are a great place to begin.
More Financial Tips: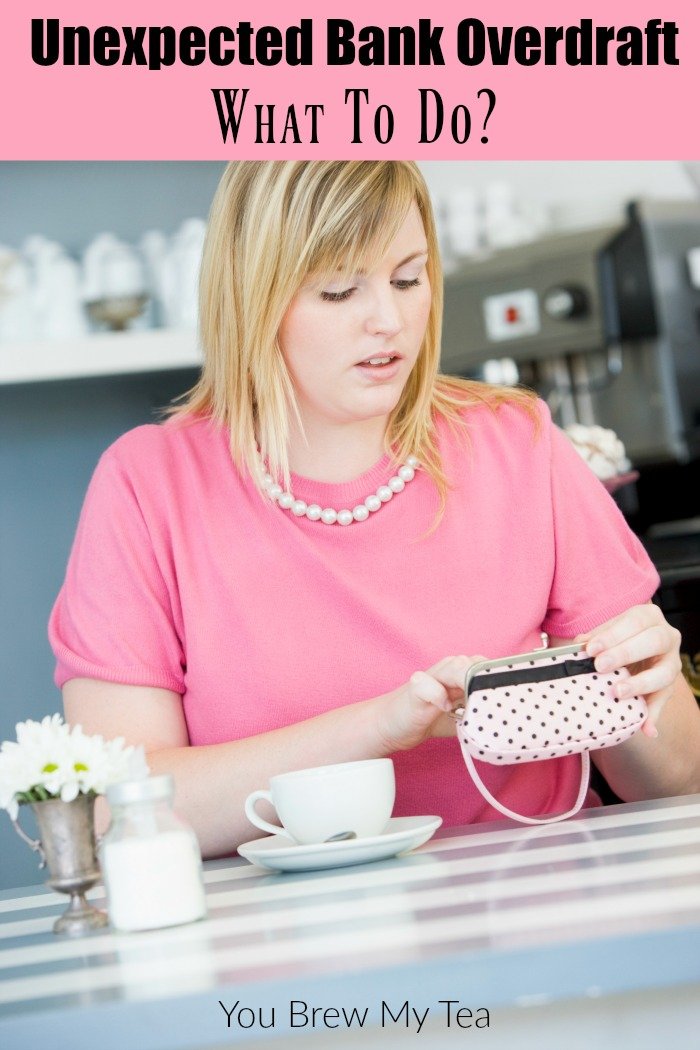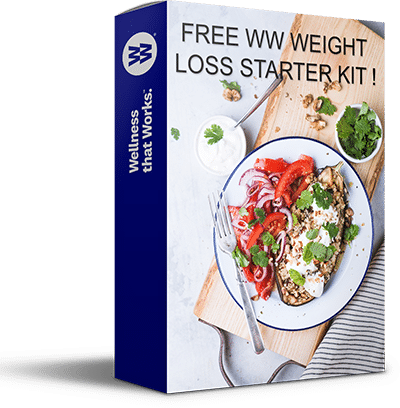 FREE WW WEIGHT LOSS STARTER KIT
+ exclusive tips, recipes & more to lose weight, increase confidence, and live a healthier and happier life !