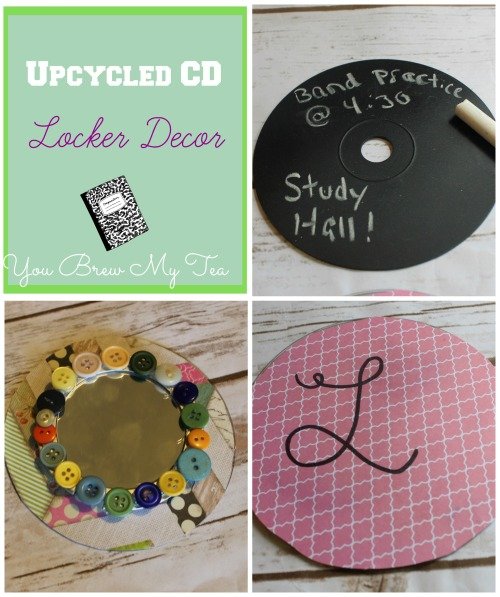 Custom locker accents are a popular way to create a locker that reflects your style and uniqueness. One of my favorite ways to craft is by re-purposing items that would otherwise be tossed.  Scratched cds and dvds are a perfect blank canvas to create a variety of decorative pieces.  I thought that combined with some pretty scrapbook paper they would make a fun locker set with a mirror, chalkboard and even a monogram to brighten up an otherwise dull space. Give this Upcycled CD Locker Set idea a try!
UPCYCLED CD LOCKER SET
Supplies Needed:
3 cds
scrapbook paper
buttons
inexpensive compact mirror (Dollar Tree)
chalkboard spray paint
magnets
hot glue gun/sticks
scissors
sharpie
Directions:
Trace 2 of your cds onto coordinating pieces of scrapbook paper and cut the circles out, affix to cd with a thin bead of hot glue.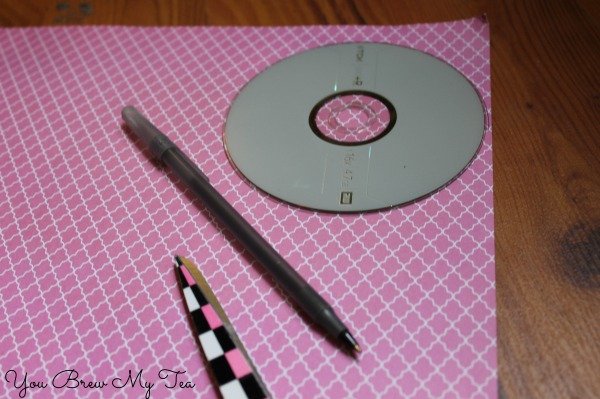 One one paper covered cd either write your monogram initial or use a large scrapbook sticker to personalize.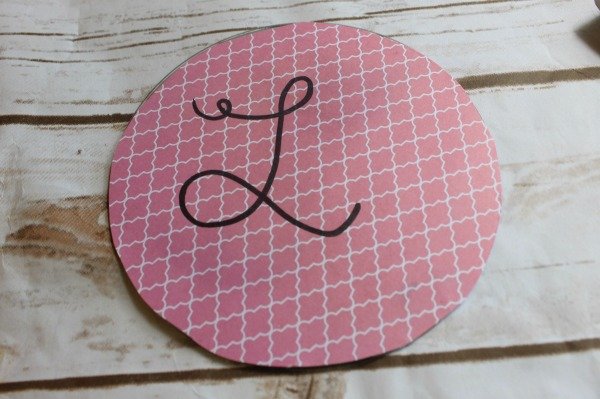 To make the locker mirror, gently pop apart a compact ( the inexpensive one I bought at Dollar Tree popped right in two)
Hot glue compact onto your second paper covered cd.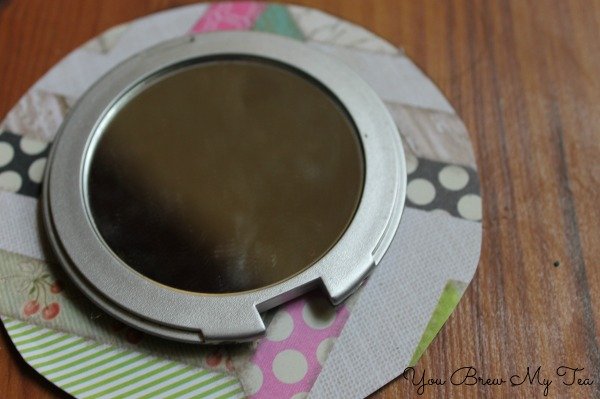 Hot glue buttons or tiny silk flowers around mirror to create a frame and cover your plastic compact.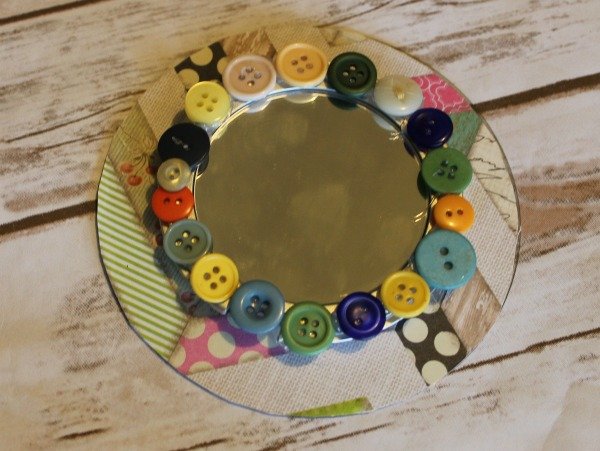 To create a locker chalkboard spray backside of cd lightly with chalkboard spray paint, allow to dry 5 minutes, add 2 more coats waiting 5 minutes between each.  Let set overnight before writing on your chalkboard.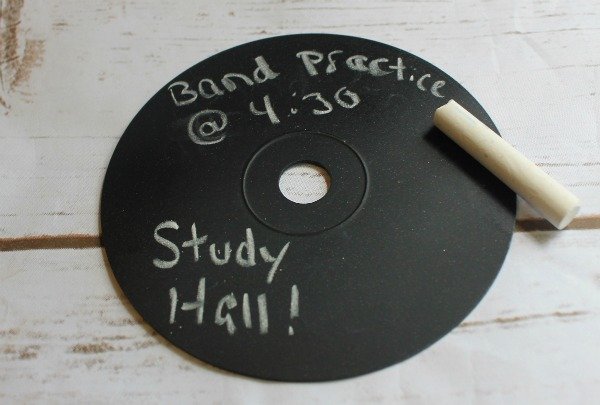 Finally, to get them ready to hang up in your locker you will need to attach magnets to the back, you can purchase magnets or use the ones that you get for free from lawyers, dry cleaners ,etc. You probably already have a couple of these hanging on the refrigerator already.  For the compact you will need to use several to hold up the heavier weight.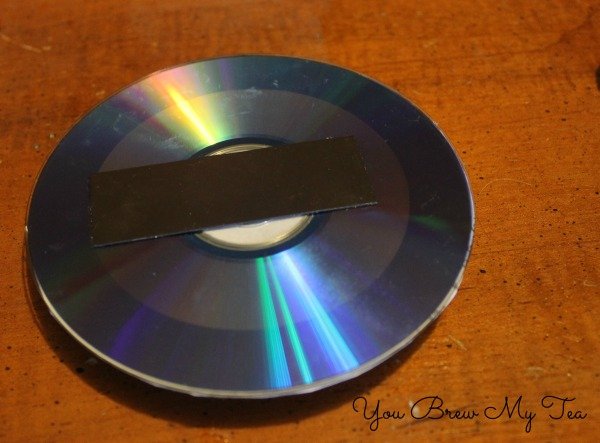 Your locker decorations are all ready to hang up and enjoy!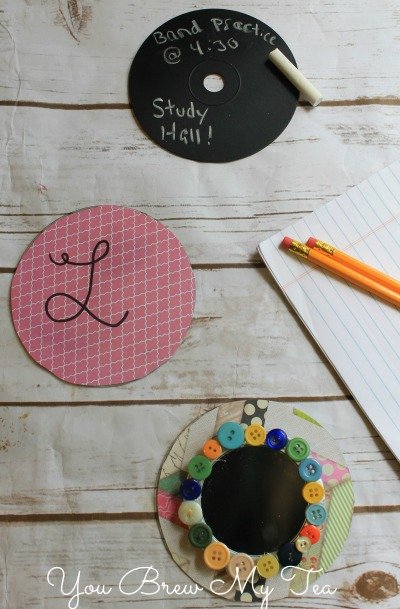 If you have a bunch of old CD's or DVD's that are unusable laying around, this Upcycled CD Locker Set is a great craft to make.  Get the kids involved and make these for their lockers, or use as message boards on your refrigerator!  You can also attach a wall hanger using glue to the back and make a fun unique piece of artwork personalized for your kids rooms!