Upcycle craft projects are the best, not only are they FREE but you are teaching your children to be a little kinder to our world, as well ask making do and using up what you already have. Milk cartons are great for this because they can be used in so many ways like our Fairy or Gnome Home HERE . The kids and I thought this old carton would make a great bird feeder since we also enjoy treating our special feathered friends. Make your own Upcycled Milk Carton Bird Feeder.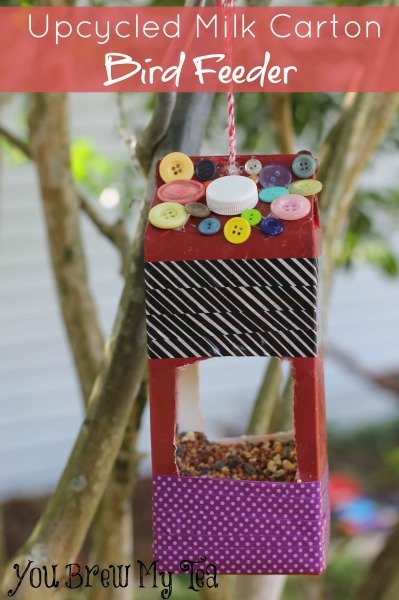 Supplies Needed:
an empty, clean,dry milk carton
paint(spray or acrylic
sturdy string or rope
embellishments -such as washi tape, buttons, sticks,
paint pens, or stickers.
glue
single hole punch
bird food
Directions:
Wash your carton thoroughly inside and out, I add a cap of bleach to some water inside, replace the cap and swish it around well for a couple minutes to kill any bacteria inside. Then rinse the inside and outside well.
To help the paint adhere better wipe down the outside with alcohol to remove oils, and fingerprints.
I recommend cutting out the food windows after you paint so the inside stays clean and paint does not flake off into the food. Take your carton outside in a well ventilated area, place on paper and lightly spray with the first tack coat, allow to dry for 5 minutes. Repeat 2-3 more times until well covered. After final coat allow to dry for 2 hours. You can also let the kiddo's paint by hand with acrylic craft paint- I have found the spray paint covers better.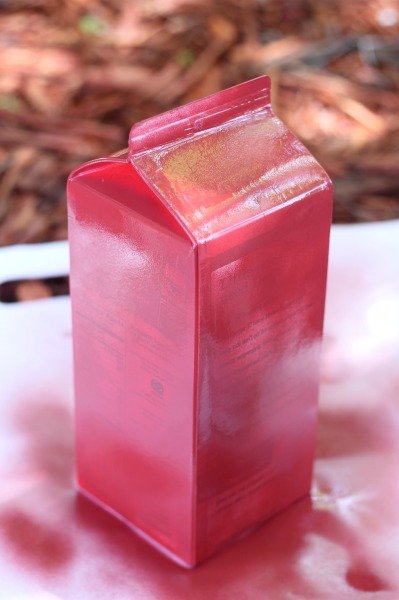 Once completely dry the real fun can begin, pull out tons of embellishments from your craft stash or let them collect items from the yard like leaves, sticks, pinecones, etc.
First, cut out 2 generous openings on opposite sides with a sharp knife or scissors. This will serve as the birds perch and serving window.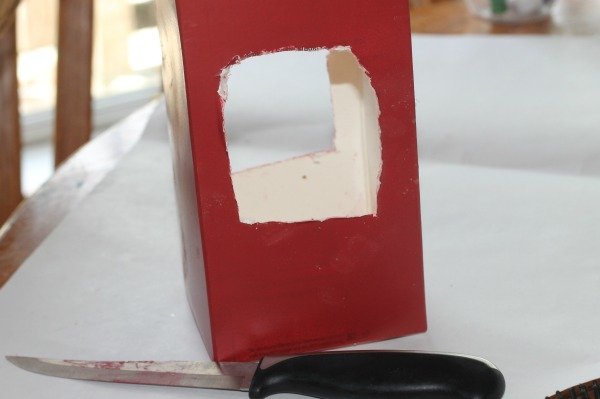 Now, this next step I didn't do in the right order so, learn from my mistake. Cut a hole in the top of your carton using a single hole punch , or you can poke through with a knife. Do this step before covering your "roof" or you will have to remove and replace some of your decorations.
Next let imagination take over and add any embellishments you wish to create your bird feeder- make it fit into the nature around it in your yard, create a French bakery, fast food drive through, or let them freestyle it with whatever they want.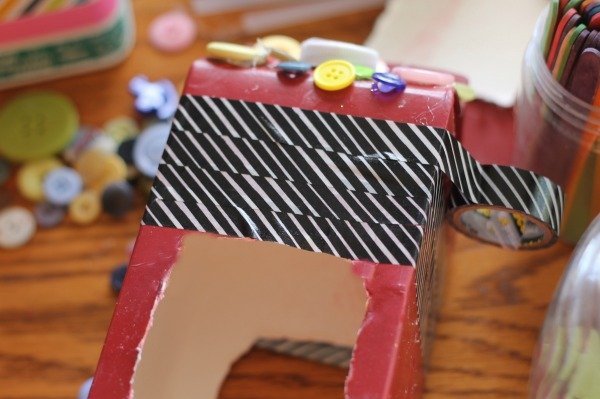 Run a sturdy piece of twine or rope through the hole up top for a hanger, fill you feeder with bird seed and hange from a solid branch.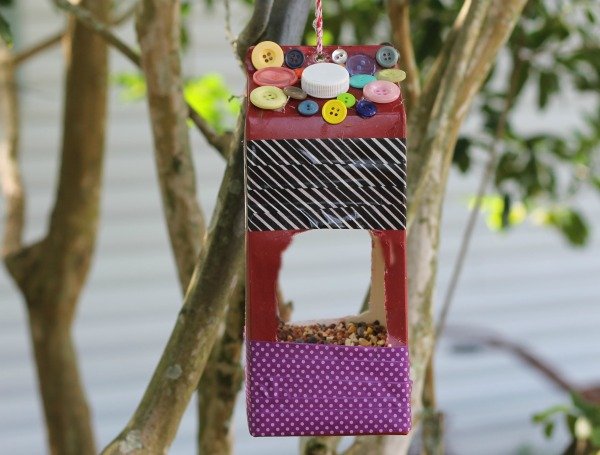 This project is one that brings double pleasure, once while you make it and again watching all the sweet visitors that will flock to your yard to feast!  Not only are we upcycling and making a milk carton bird feeder that is much needed in our yard, we are creating a fun backyard project that will bring joy every day.  The chance to watch birds eat from the feeder will be a great way to teach your kids all about the different birds in your area and their habits.
Check out some of our other favorite kids activities & upcycle crafts!
Upcycled Milk Carton Fairy Garden Gnome Home
Upcycled Jelly Jar Votive Holder