We recently received a copy of an amazing project book from No Starch Press for a review.  The Arduino Project Handbook: 25 Practical Projects To Get You Started by, Mark Geddes is something appealed to me as a programmer and lover of Arduino.  It made perfect sense once I started reading it, that it is ideal for a homeschool STEM classroom.  I am going to be sharing some of my note and suggestions on items you could invest in to utilize this book with your kids, or for your personal experience.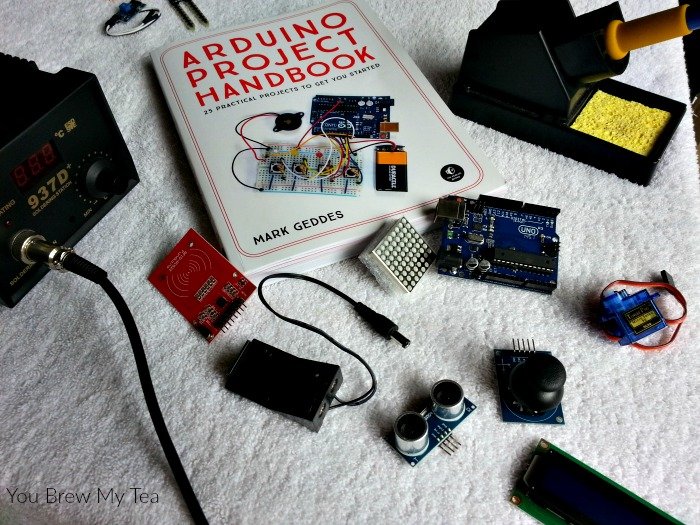 Using Arduino Project Handbook For STEM Homeschool
This post contains affiliate links.
Homeschooling our son has never been a natural choice, except in things that fall under the STEM or STEAM title.  As a programmer, I love seeing him enjoy learning more about all aspects of computers and programming, but also about engineering.  So, several months ago when I began working on building my own supply kit of Arduino supplies and products for building robots and other systems, I loved seeing him get excited and ask to help. When No Starch Press offered me this book to review, I was excited as I knew it would offer some new ideas for me to add to our classroom.
Invest in the right tools for the job.  When you are looking at including an Arduino project into your STEM homeschool lessons, it's a good idea to really invest in the right tools for the job.  Of course, I have to recommend getting the Arduino itself, but there are other great tools to help make the job easier.
Arduino Uno R3 Microcontroller:  This is the single Arduino board.  For under $30 shipped to your door, you have an ideal beginning to go along with the Arduino Project Handbook to begin your homeschool STEM classroom experience.
Arduino Uno Ultimate Starter Kit:  While this is a bit more expensive than just buying the Arduino by itself, it is still very affordable and includes a few other items.  Along with the board and an instruction booklet you receive a breadboard, holder, jumper wires, USB cable, LEDs, DC Motor, small servo, and relay.
37-in-1 Sensor Module Kit For Arduino:  For many of the projects within this book, you'll need these sensors.  They are also a great addition to your STEM classroom that branch out into many areas of homeschool.  Not only can they be used in simple projects, but they can be used for creating things like a thermometer or calculator that your kids can use in their science class.
There are tons of other items that could come in handy, but these are ideal for beginning.  As you work your way through the Arduino Project Handbook, you'll find other small items here and there you may want to invest in.  The best part of these types of projects is how affordable those items can be.  Many come in kits from $12-$20 each. Others you can find for $1-$3 each for singular items needed.
Go slowly creating things your child enjoys.  Our son loves doing anything that makes him feel like he is programming.  Yes, I realize that is his attempt to be more like me.  In this one thing, I don't mind him following in my footsteps.  So, using the Arduino Project Handbook to show him how to program a small robotic car, or to simply work out how to launch his rockets, is perfect.  We started slowly with getting him familiar with the different pieces of the puzzle.  Familiarizing him with the Arduino, the process of coding, and finally the sensors and tools you add to those to
Find out what your child actually has an interest in, and focus there.  Of course, I am partial to programming and engineering.  Perhaps your child will focus more on the mathematics end of things with calculations for your projects.  Even if a programming or Arduino project doesn't seem to fit their ideal interests, I bet when you look a bit closer you will find aspects they will enjoy.
While I worked through the Arduino Project Handbook, I found a few things of note that I thought I would share with you.  While there are mostly pluses, there were a few minor critiques you may notice as you work with the book.
Favorite parts of the Arduino Project Handbook: 
LOVED this book! The layout! COLOR! (A Resistor Value Quick Ref Table? Lots of other books include one, too. But THIS one's in COLOR!) It's a GREAT book for Children of ALL Ages (I'm 44) to dive in with some fun projects. Anyone who wants to learn, and wants some "instant gratification" to get those positive reinforcement juices going, this book is for them!
LOVED the section up front discussing in some detail what's often overlooked in beginner books: Your work area, your tools, your supplies, and useful tips for each!
As a hobbyist and advocate, I had two great takeaways about parts I was unaware of.  The Pan/Tilt micro servo unit introduced in Project 10, and the missile launcher from Project 17. Ask my family, I have trawled the InterWebTubes A LOT looking for things to make robotics projects fun (and affordable), and had never come across these myself. And both are less than 5 bucks! Even I found gold in these pages! It truly has something for everyone; if you have other, microcontroller "projects" books, this one will definitely be a worthy addition to your bookshelf/library!
Things of note that could be easier or better in the book:
No Index.  There IS Appendix A, "Components", and this lists Projects using each listed, but an actual Index would have been welcome.  A Glossary-like Index would have been a great way to do both!
I think it would have worked better to have more-detailed descriptions of some components – SOME had lots of great info! – all in one place, and all projects drop a reference to them/that page. As it was, SOME got longer descriptions up-front, SOME on the same project it was used in (some AGAIN), and SOME in later projects AS WELL. Duplicative sometimes, not enough info others.
I think a link to a YouTube clip on soldering (by the Author, of course) would have been great. It's sorta a visual thing.
Links with the component descriptions in the back to detailed pages about them, how/why they work, what they do in detail. (Like the 595 shift register.) I understand it doesn't necessarily "fit" this book/format, and/or a decision was made to not bog it down with "too much" detail, but a simple link to this missing info would be helpful for the target audience: Someone wanting to DO this stuff and learn more, and presumably doesn't feel confident enough to Google things themselves.
The obvious missing project: A combo of Project 10 plus the missile launcher from Project 17! The joystick even already has a button to FIRE!
As you can tell, the Arduino Project Handbook is definitely a great investment for your STEM homeschool classroom.  While my critiques are minor and more of a personal preference, my favorites are definitely going to be great for everyone.  If you are interested in doing more STEM in your homeschool with your kids, but are tentative about delving into programming or microcontrollers, invest in this book and the tools mentioned above. They offer a great beginners process that will make it easy for anyone, literally anyone, to utilize and build something functional.
Are you looking for more homeschool support?  Come join our Homeschooling Lazy Parent Style group today!
More Homeschool Tips:
25 Book Worm Picks For Tween Must Reads
Places To Find Secular Homeschool Curriculum
Ultimate List Of Free Homeschool Curriculum
STEM Activities Children Will Enjoy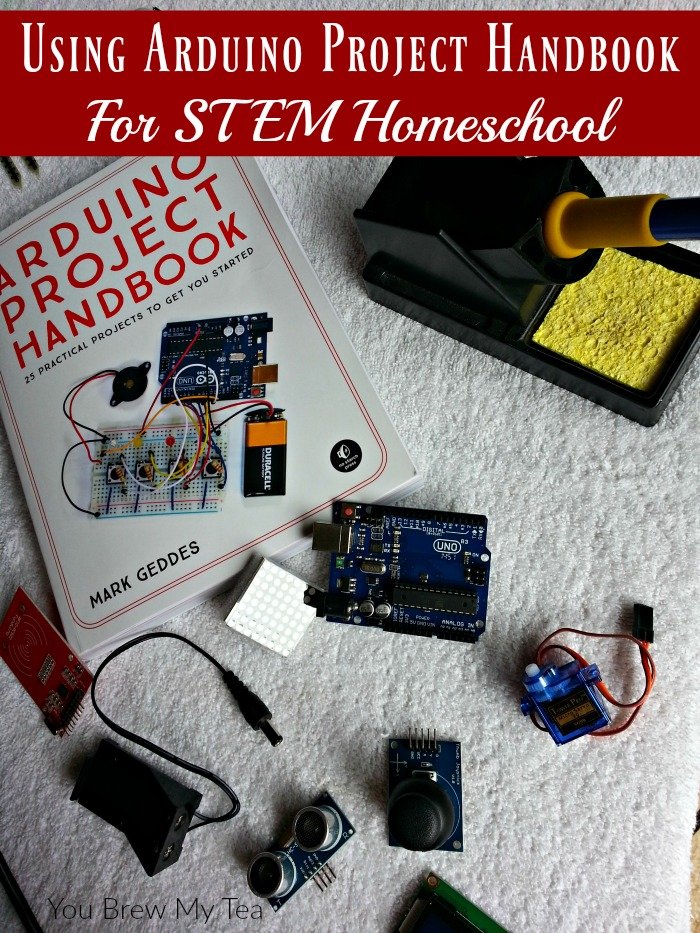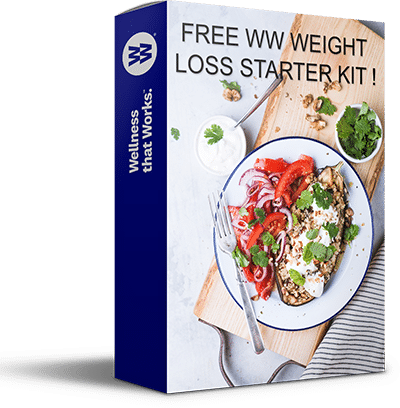 FREE WW WEIGHT LOSS STARTER KIT
+ exclusive tips, recipes & more to lose weight, increase confidence, and live a healthier and happier life !