This post was sponsored by Ling Ling, all opinions expressed in my post are my own.
Since I decided to follow a plant-based diet, I have found a few things that simply make my life easier to manage.  This list of Vegan Pantry Must Haves is perfect for my collaboration with our sponsor Ling Ling Fried Rice. Especially, since they have become one of my favorite pantry items that fit our nutrient needs.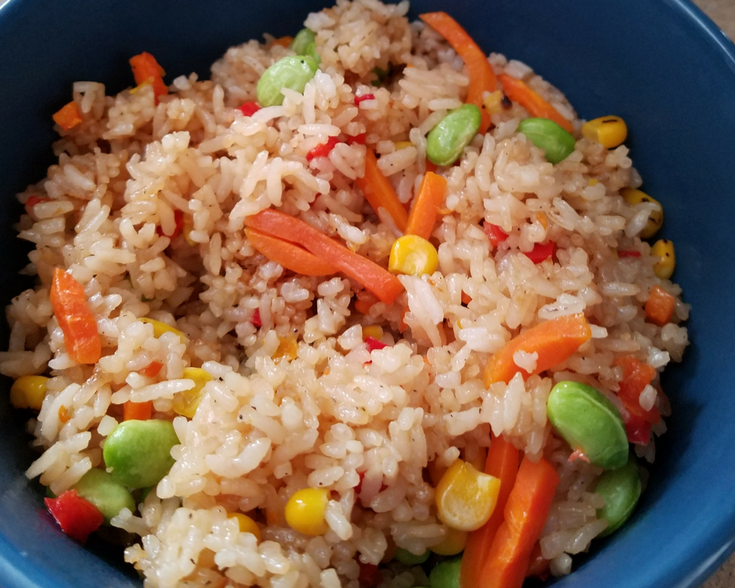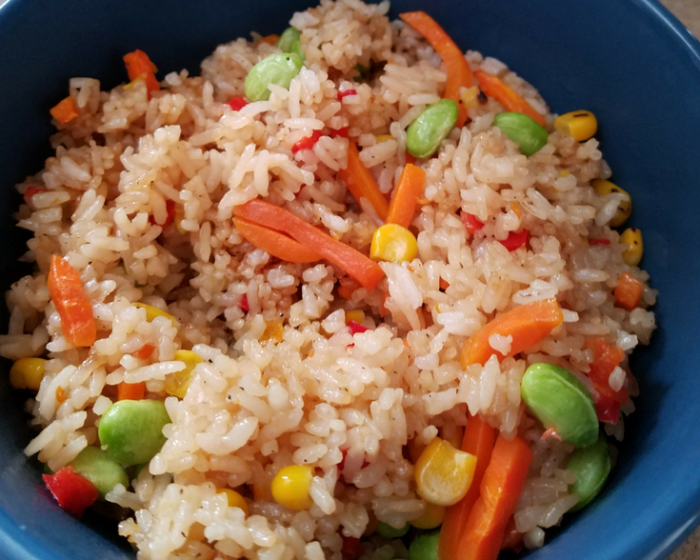 Vegan Pantry Must-Have Items
As I began the plant-based diet, I realized that I needed to revamp my pantry.  One of the biggest problems came when I found so many things in my pantry that I assumed would be vegan, actually weren't.  By reading labels, I realized I needed to replace and update my pantry.  Below, I have listed some of the things that I use often, and why they are so important to me.
Vegan frozen food
I confess, as a work at home mom, I can be found to be a lazy parent at times when dinnertime rolls around.  I may be home most of the time working, but I still forget to plan for dinner.  Being plant-based, that can be even harder to manage.  So, having some easy vegan frozen food on hand is a must.  Below are my favorites.
Frozen vegetables like broccoli, cauliflower, carrots, snow peas, and edamame
Frozen ground meat substitutions
Note: Grab a $2 off Coupon for Ling Ling Chinese Style Vegetable Fried Rice before it expires on January 31, 2018.  Find out what store in your area carries Ling Ling Fried Rice using their store locator.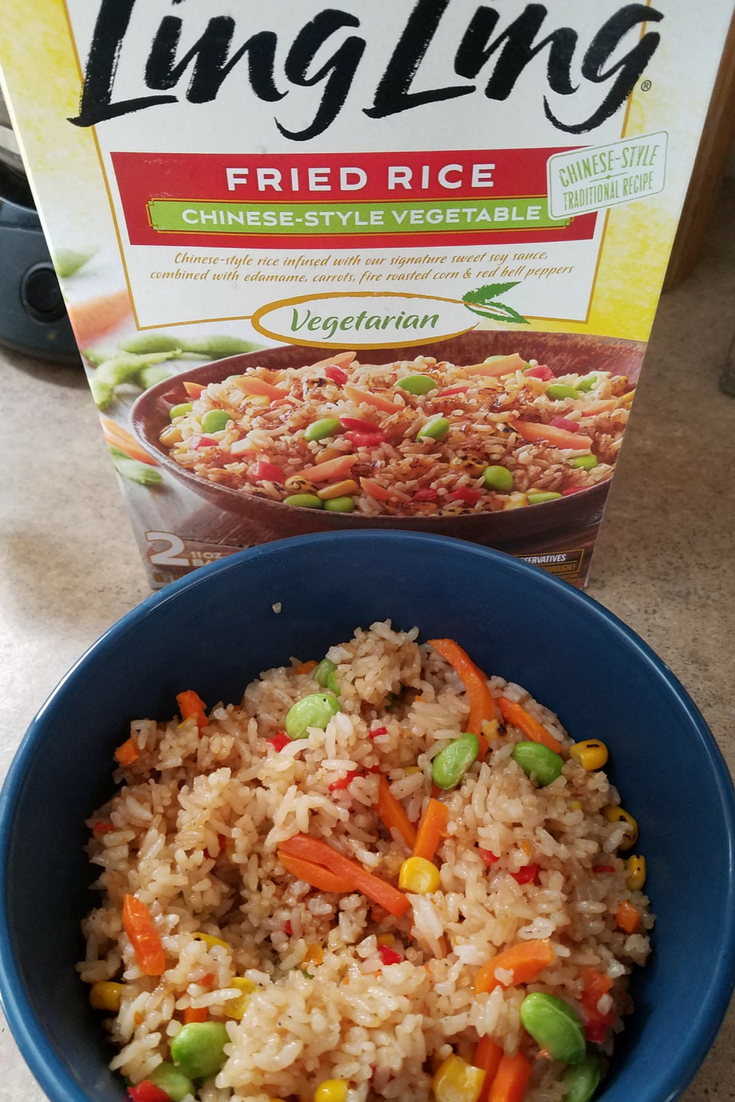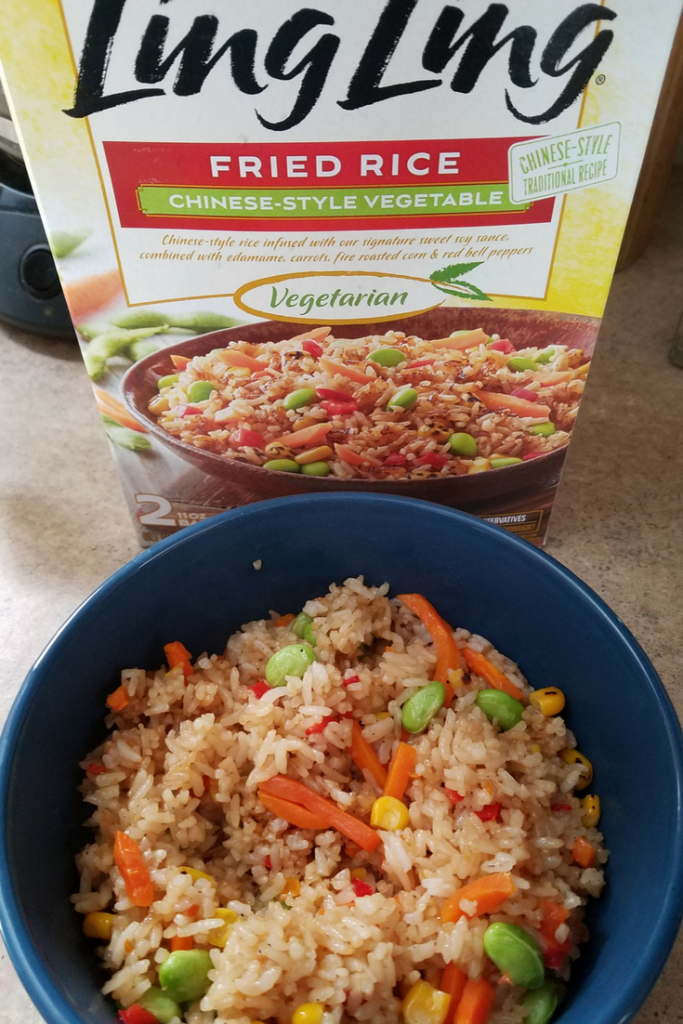 Seeds, nuts, and nut butter
Many worry about a vegan getting enough protein. While that is really not a problem at all, I do recommend keeping some good protein sources on hand that are easy for snacking or adding to meals.  Seeds, nuts, and nut butter are perfect for this since they add not just healthy protein, but also healthy fats.  The combination helps to keep you satiated for longer.
Cashews, pecans, walnuts, almonds, peanuts
Sesame seeds, pumpkin seeds, chia seeds, flax seeds, sunflower seeds
Peanut Butter, almond butter, sunflower butter, cashew butter
Dry or canned beans, rice, and pasta
A well-stocked pantry is going to include dry goods as a basis for many meals.  We have to have dry beans, rice, and pasta on hand for fast and easy meals.  Of course, dry beans take longer to cook, but you can also enjoy canned beans if you are in a hurry.  Add a few seasonings and fresh or frozen produce, and you have a hearty meal in minutes.
Canned or dry pinto beans, kidney beans, black beans, cannellini beans, green peas, lentils, garbanzo beans
Brown rice, wild rice, white rice
Spaghetti, elbow macaroni, fettuccini, penne, lasagna (egg free and gluten free if needed)
Herbs and seasonings
One of the most important things for anyone to use when they are cooking, no matter their dietary needs, are herbs and seasonings.  In a vegan pantry, there are a few extra things that I like to have, but mostly the basics are needed.
Nutritional yeast (a great source of cheesy flavor and B12)
Salt, pepper, garlic powder, onion powder, paprika, cumin, curry, ginger, chili powder, oregano, basil, thyme, marjoram, turmeric, garam masala, coriander
Low sodium soy sauce, vegan Worcestershire sauce, teriyaki sauce, barbecue sauce, olive oil, coconut oil, grapeseed oil, vegetable oil, rice wine vinegar, balsamic vinegar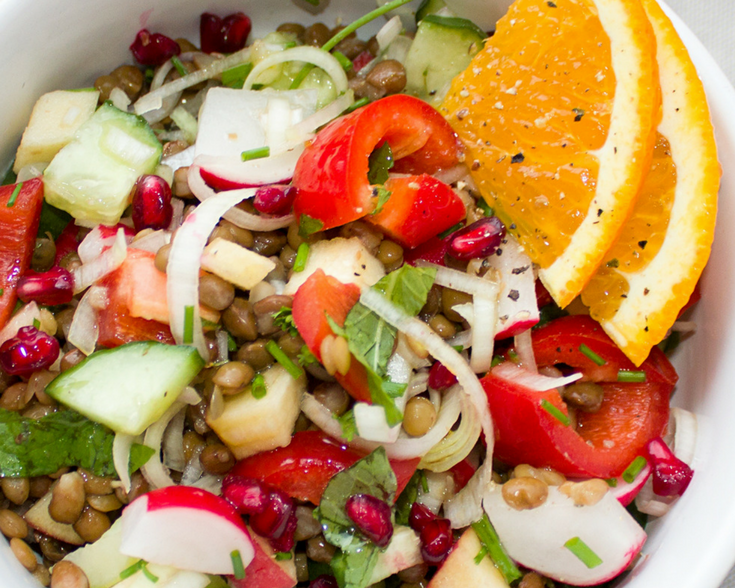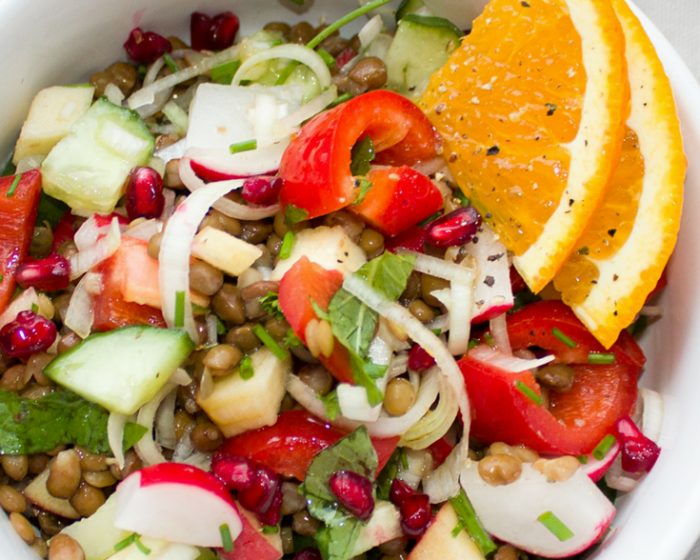 Fresh or frozen produce
The basis of any healthy diet is fruit and vegetables.  We always keep frozen vegetables and fruit on hand, but of course, much prefer fresh produce.  This list would include your favorites, and of course, easy to heat or cook items to go along with favorite recipes.
Cabbage, kohlrabi, onion, garlic, bell pepper, leeks, fennel, potato, sweet potato, edamame, broccoli, cauliflower, carrots, snow peas, green peas, green beans
Apples, oranges, bananas, pears, peaches, plums, grapes, pineapple, watermelon, honeydew, cantaloupe, grapefruit, cranberries, mango, apricot
As you can see, it's easy to fill up your vegan pantry with some great must-have items.  This list gives you all of our favorite foods that easily build a great menu plan you'll be able to use to satisfy your cravings and your entire family at dinner time.
Enter the giveaway from Ling Ling Fried Rice below for your chance to win! Giveaway is on November 10th-November 22nd, 2017.  I-C will randomly select winners from all program entries and will facilitate fulfillment of the winning prizes (10)
Ling Ling Asian Kitchen Giveaway