We do a fair bit of traveling, and last minute airfare used to be a scary thought.  Over the last few years, however, I have found out that last minute airfare can actually save you money.  You just have to be careful about what you do to book, but when you wait until the last minute you can actually save a good bit of money.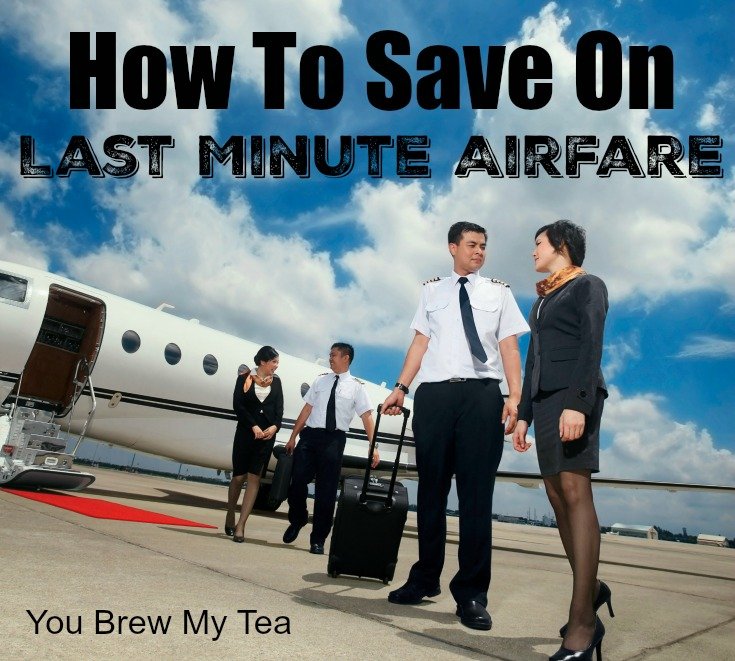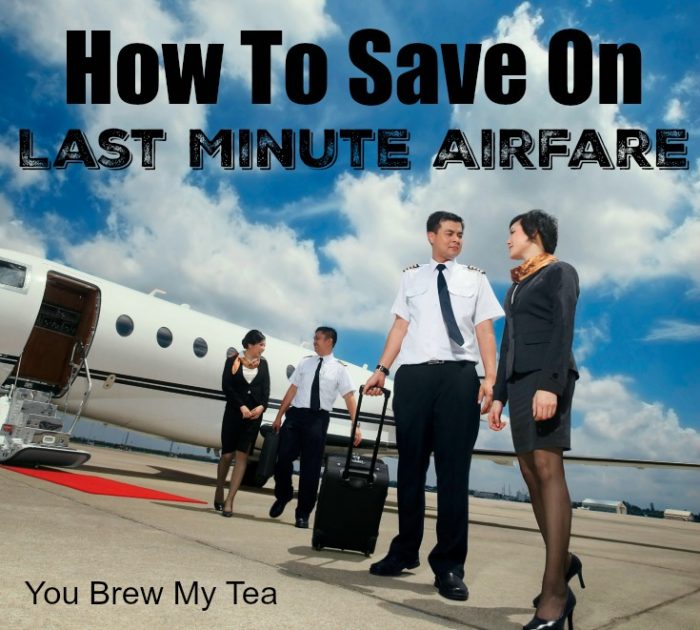 How To Save On Last Minute Airfare
This post contains affiliate links. 
Remember, this isn't always a fail-proof method, but it is more often than not possible to save on last minute airfare and even manage to save some money. If you are making a last minute vacation plan, or for some reason have an emergency that requires a flight these tips will hopefully make that easier for you to manage on a budget.
Name your price.  We all know about the travel website, Priceline.  Yes, the name your price option is not something that I typically will recommend.  Why?  Because a lower price hotel is not usually as nice to stay in. However, when you are working on booking last minute airfare for a vacation or emergency trip, it is one of the best places to go for a deal.  You can easily set a price that is lower than what the mainstream airline websites show.
Use rewards points.  While I personally have a rewards account with both Southwest and Alaskan airlines, these aren't the only options you have.  There are many credit card companies that offer airline rewards options.  While you may prefer to wait and cash in at a later date for a completely free fligh or vacation, in a last minute situation even $50 off your flight can be beneficial.
If you want to, or plan to travel much at all I recommend signing up for as many airline rewards programs as possible.  One thing I have discovered is that most of them also offer referral credits, as well as rewards points on purchases at select restaurants.  My Southwest Rapid Rewards points are fairly high currently simply because I use it when I shop, eat out, or even for car rentals and hotel bookings. You can earn rewards points all the time then cash them in for last minute airfare at a lower out of pocket cost.
Shop Groupon.  Groupon is the number one deal site for travel packages.  For last minute vacation packages that include airfare, it is the best place to look.  That said, if you are needing to book a flight by itself, this usually doesn't work.  If you are looking for a hotel and flight though for a spur of the moment vacation, definitely check here before you go elsewhere.
Call the airline.  There really is no better way to save on last minute airfare than to call the airline directly and ask about special deals.  Obviously, you'll want to fly economy instead of First Class, but this usually isn't a problem for most individuals.  Calling the airline directly to book can often get you a special seat at a lower price.  Sometimes it is an upgrade that is lower priced than others.  Sometimes, it will be the "worst" seat on the flight.  Often times it means booking seats for you and your family that aren't together.  Those individual middle seats are often the last to be booked.  That means you can get a great deal when an airline wants to fill the plane.
Take a standby seat.  If you are willing to take the chance of not making a flight, you can sometimes grab a standby flight at a lower price in the airport when you arrive.  This is something I won't personally do for last minute airfare as I like a bit more solid plan for departure and arrival. However, if your travel plans are lax, this can work great for you and your family to save a ton of money.
This year let your last minute airfare worries disappear by using some of our tried and true tips.  Grab the last minute seat to your next favorite vacation destination!
Other Travel Tips: