This post was sponsored by Nature Made® as a part of a Blog Blast for Influence Central.
I am always looking for ways to easily improve our health and am excited to share a few of them with you here.  This year, we have really focused less on weight loss and more on improved health.  Already in January, we focused on some new more focused things, and can't wait to share those with you.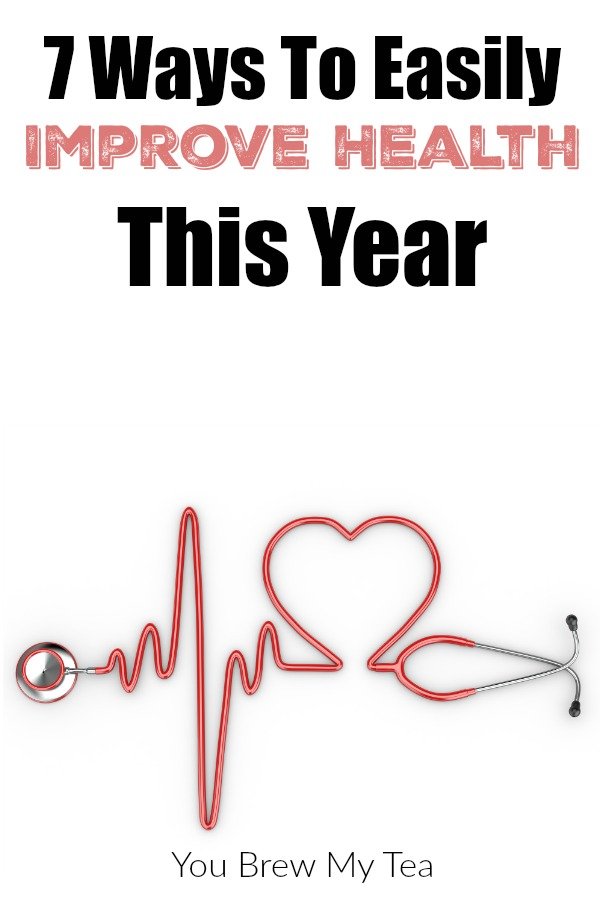 7 Ways To Easily Improve Health This Year
Find daily motivation and health encouragement. Signing up for an email of motivation and encouragement for your health is important.  It can make a huge difference in how long you stick to healthy habits, and how you see your health on a daily basis.  Nature Made offers a great option developed just for regular motivation in your inbox.  This Nature Made Daily Boost is ideal for giving you great tips, tricks and ideas to improve your overall health.
Make sure you are getting the right vitamins in your diet.  Check with your physician about what supplements might be great for you to add to your daily routine.  B-Vitamins, Calcium, Vitamin C and MultiVitamins are the most commonly recommended, but there are hundreds of options that your physician may recommend to you to help your overall health. Nature Made is the brand we choose since we already know it has been measured as the best-selling brand for supplements to help support nutritional gaps.*  In fact, they are even known to be the number one recommended brand by pharmacists in 9 categories.**  For affordability, I love that these are easy to pick up at Walmart anytime I am there making other purchases.
Schedule your annual physical.  Avoiding a regular checkup can lead to a small health issue becoming something large to deal with.  A regular annual physical is important for keeping track of many things.  Annual lab work gives you a baseline to compare year to year for any changes.  A full physical can detect any physical abnormalities that need attention sooner rather than later.
Take care of any medical needs your doctor informs you about.  If there is something detected in lab work or a physical exam, don't put off tending to that health issue. Your doctor can refer you to the best safe treatments, and if finances are an issue, there are a multitude of options to help create payment plans.
Exercise in some way for at minimum 30 minutes 3 times per week.  This is hard for many, but even just getting up and moving around your office or home more often than normal is better than nothing.  Low impact exercises are manageable for almost anyone when you focus on your abilities.
Drink more water. Hands down this is one of the easiest things to easily improve your health.  Just do it.
Include at least one extra serving of nutrient-dense vegetables in your menu daily.  This can be tough, but is a great way to included better health into your daily routine.  Even if it is simply packing a snack bag of carrots or snap peas for snacking, an extra serving of vegetables brings fiber and nutrition to your diet to easily improve health.
Nature Made Daily Boost is a great addition to our list of ways to easily improve health this year.  I have found, that hands down having motivation on a regular basis keeps me going and making sure I am progressing toward better health.  I love all of these tips for what they offer my health, but without motivation to keep them up – I would find no success.
Don't miss out on your chance to potentially win a $50 Walmart Gift Card!  I-C will randomly select 20 winners from all program entries and will handle fulfillment of the winning prizes. Contest is open 1/27/16-2/15/16.
On Tuesday, February 9th, at 1pm ET join us and @naturemade on Twitter for the, "Stay On Track" Twitter Party to help you find more great tips to keeping on track with your wellness goals this year!
This year we have already made great improvements in our health.  We have continued our healthier diet, taking our supplements on a regular basis and even getting our physicals and exercising more.  What are you doing to stay on track for better health this year? 
*Based in part on data reported by Nielsen through its Scantrack Service for the Vitamins Category for 52-week period ending 9/26/2015, for the xAOC, FDM, and FM Markets. Copyright © 2015 Nielsen.
** Based on US News & World Report – Pharmacy Times Survey, Nature Made is the #1 Pharmacist Recommended Brand in Nine Categories – Letter Vitamins, Omega-3/Fish Oil, Coenzyme Q10, Flax Seed Oil, Herbal Supplements, Cholesterol Management-Natural, Garlic, Diabetic Multivitamins and Mood Health Supplements