As a parent, there's nothing more depressing than seeing your child suffer in any way, especially on an academic level. You might be wondering when to hire a tutor for your child. Here are some ways to know when you may need to hire a tutor to help your child with their academics, because even the smartest kids sometime needs academic help we can't give them.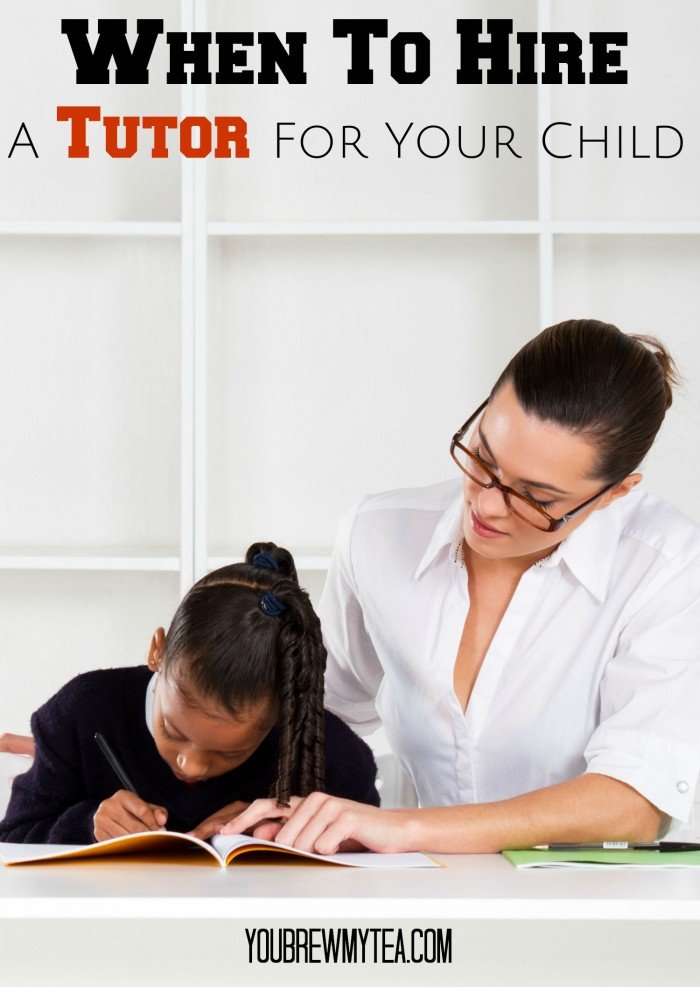 Nothing you do is helping.
There's nothing wrong with trying to help your child, but keep in mind that it might not be enough. They may need someone to come in and help who knows a little more about the subject than you.  If you have exhausted your own ability to teach them, as well as any review or worksheets available and no improvement in understanding you have done your best.
The subject is too hard.
There are some academic subjects out there that are harder than others. You may need to hire a tutor for your child if the subject is hard and out of everyone's league.  If it is something that you personally struggled with as a child or teen, you may want to immediately seek out a tutor instead of trying to help them yourselves.
Your child is failing a grade.
Believe it or not but some children do fail certain grades. It doesn't make them a bad person, it makes them human. If your child is failing a subject or grade level, it might be time to hire a tutor.  You can talk to your their teacher routinely to see if there is time to hire a tutor for your child to keep them in their grade level.
You know your child is struggling.
Most parents can take a good look at their child and know when they are suffering. Even if your child isn't open and honest about how they are feeling, you may notice they are really struggling with an academic subject. If this is the case, it may be time to hire a tutor for your child.  Pay attention to them as they do their homework, and look at their grades compared to other subjects.
Your child is above average.
Let's say your child is going to school and the teacher decides to put them in a gifted and talented class. Your child may excel and do very well, but they still need someone to keep them on track and motivated. A tutor can help ensure your child gets that extra special attention they may not be getting in class.
As a parent, you want your child to have the best education possible.  To do that, sometimes you may need to choose when to hire your child a tutor. Ask at their school, local community colleges and even local universities for recommendations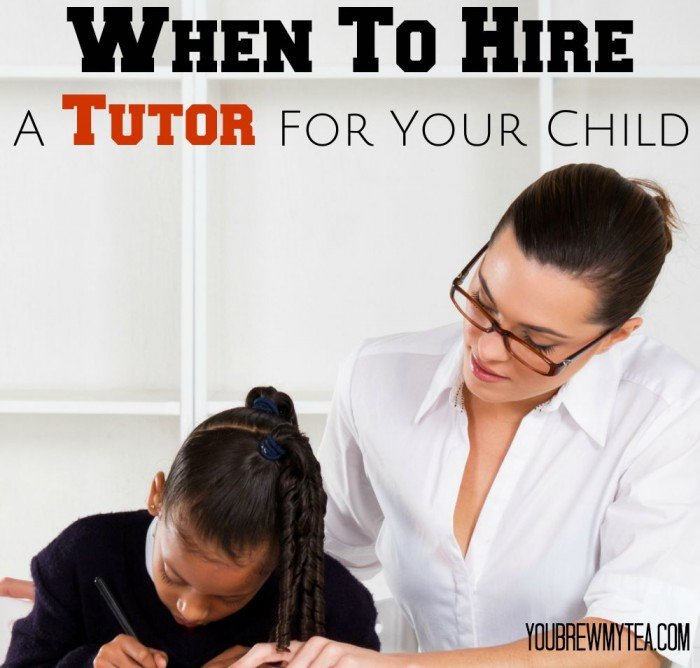 Are you looking for more homeschool support?  Come join our Homeschooling Lazy Parent Style group today!
Check out these other great tips for your kids education!
Tips For Adjusting To Back To School Schedules
Using Television In Your Homeschool Curriculum
Using Lego's In Your Homeschool