Welcome to You Brew My Tea!  We are glad you chose to visit our site and hope to share a bit more of ourselves with you!  We blog about health and fitness, Weight Watchers recipes, homeschooling, some fun DIY and crafts, parenting, marriage, and of course travel.  We often touch on tough subjects like depression, mental health, marital issues, adoption, and even obesity and society reactions.  We hope to be a team of people you learn to love, and most of all, trust as we share our thoughts and experiences with your friends online.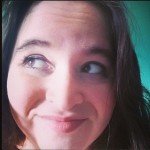 Katie aka "Belle"  is our team leader and the most frequently heard voice behind You Brew My Tea.  As an author, homeschooling mother, plus size wannabe fashionista and woman on a mission to change her life for the better she has a voice in many areas that are sure to resonate with you. She isn't afraid to embrace tough subjects like depression, divorce, anger, family separation, and even abortion.
Whether you are looking for a great recipe, a listening ear or some advice on how to deal with a rowdy boy – Katie has you covered.  With recent health problems showing up, she has also incorporated new healthy eating habits and lifestyle changes to the site and her personal life. Most of what you read here will come straight from Katie with a whole lot of influence from her Beau and the Wee Child.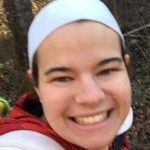 Stephanie Shields is a freelance writer and content creator.  She is a stay at home mom in the heart of Wisconsin.  Raising her son and daughter alongside her husband is her greatest joy.  She shares her best tips for tackling parenting and budget needs while maintaining your sanity in the midst of daily life!
Don't miss any of our awesome posts, rambles, rants, and reviews!  Make sure to sign up for our email newsletter sent out daily with the latest post!  We promise not to spam you, and to give you some great tips, recipes, and information to help your life be a better place!  We are here to help you grow, learn, dream and take that first step toward the first day of the rest of your life!
Have a question for our contributors?  Feel free to email us at [email protected]