This post is sponsored by BabbleBoxx.com
It has been several years since I was a new mom, but that doesn't mean I don't recall the Importance of New Mom Self-Care.  In the last year, both my daughter and my assistant here for the blog have given birth to new babies.  In those early weeks, I know how tough it was for both of them to really make time for themselves.  This post, sponsored by the team at BabbleBoxx is all about helping remind new moms how important it is to take care of themselves.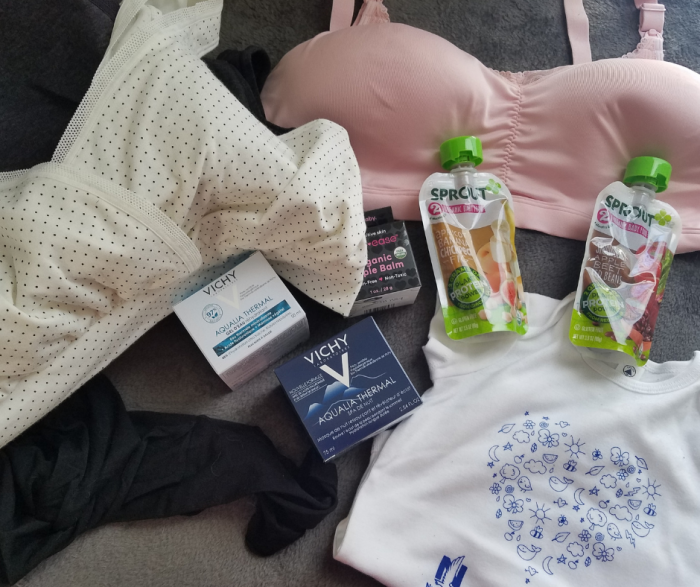 The Importance of New Mom Self-Care with BabbleBoxx
This month, the BabbleBoxx is all about new moms!  Celebrating the work put into giving birth is a must, and I am excited to share some of the amazing products shared with me this month just for new moms.  Along with the products themselves, I am going to share a few of the things I think are most important for a new mother to remember during that first year after their child is born.
Life Insurance Isn't Just for the Elderly
Our box this month was sponsored by the team at Nationwide Insurance.  You may wonder why they would be included in a new mom BabbleBox, but it is in fact, one of the most important things parents, and moms especially should think about when adding to their family.
Let's face it, as young and healthy as you may feel today, there are too many instances in life when things happen beyond our control.   Sure, I want to believe I will be around for years to come, but I also don't want to take a chance of leaving my sons without if something happened to me.  A life insurance policy through Nationwide Insurance is a perfect choice for securing their future should something unfortunate happen to me or my husband.   Besides, if you start now with life insurance, you can secure a lower monthly rate than you would when you are older! Savings now is worth it in the long run for your family.
I love that Nationwide Insurance is so available to answer questions, help you pick the right policy for your family unit.  For busy moms, their online tools make calculating a policy price easier than ever.  Plus, if you aren't sure about work policy coverage, or if it would remain after you left a job, then a Nationwide Policy is a great way to go for security and peace of mind.  You can get your own custom life insurance quote from Nationwide.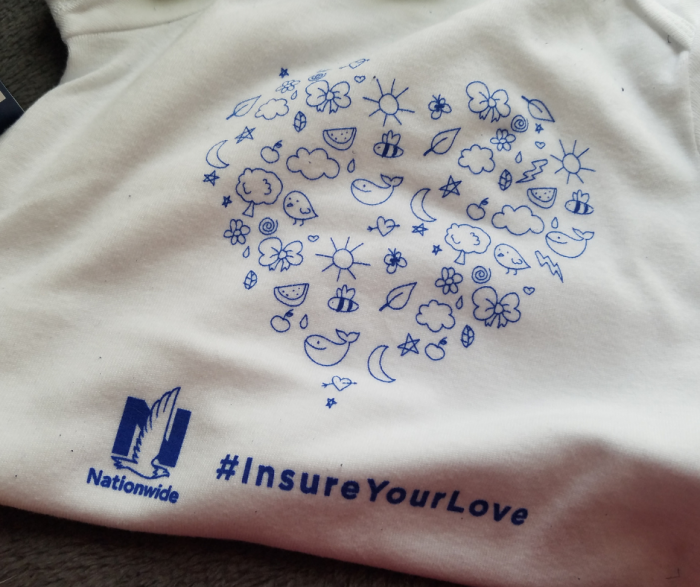 A bit of Vanity is okay for new moms
We all hear it, "don't worry about how you look, just take care of the baby".  While this is 100% true and I fully support it, I also know that a little self-care for new moms includes a bit of vanity.  A little thing you can do without a lot of effort is to take care of your skin.  Those post-pregnancy hormones can often leave us with dry skin or a few new wrinkles.
Vichy is one new to me brand that sent me their Aqualia Thermal Gel Cream as well as their Aqualia Thermal Night Cream.  Even though I personally didn't have a baby recently, I did want to try out their products on my own dry skin.  This cold Michigan winter leaves my face looking weathered.
I love the lightweight water gel moisturizer and how it helped my face look so much younger!  I know that sometimes, a new mom just feels a bit "rugged" after sleepless nights. I can only imagine how the Aqualia Thermal Night Cream would rejuvenate skin with the hydration benefits included.
With 97% natural origin ingredients, new moms can feel safe using on their skin while being around the baby.  Plus, the 48 hour hydration options are just what you need to look more refreshed.
Order the Aqualia Thermal Gel Cream or Aqualia Thermal Night Cream and use Discount Code: Babble19 to get 15% off and Free Shipping now through 2/28/19!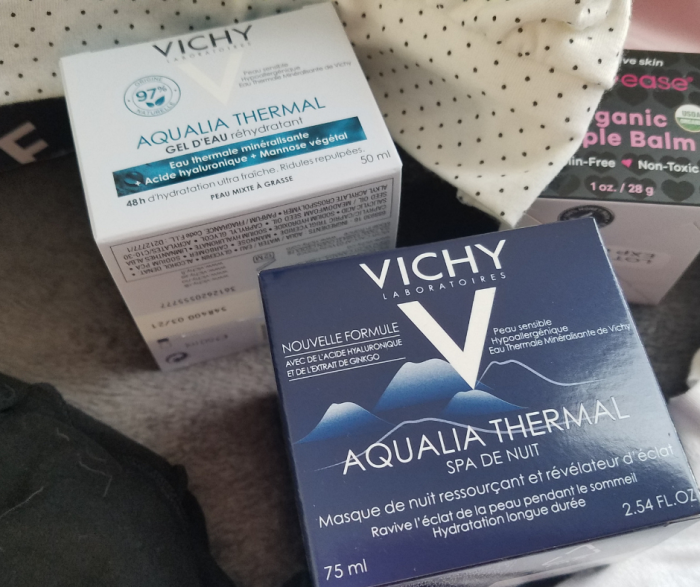 Breastfeeding is not always easy
While we all know that breastfeeding is the healthiest option for our babies, that doesn't mean that it is easy to manage.  The team at bamboobies included some amazing products in this months new mom BabbleBoxx to help remind us that even though it isn't easy, they care.
Included in the BabbleBoxx was an Open Nursing Shawl that is absolutely AMAZING.  The black kimono style shawl is light enough to use even in warmer temperatures, but also fashionable and easy for layering on colder days. It is ideal for giving added privacy while breastfeeding as it fits large to cover breasts and baby as needed.  It's also UPF 50+ sun protection for both mom and baby, which is extra nice for us fair skinned ladies! Bonus:  It's larger size makes it ideal for plus size mamas who struggle to find nicely fitting nursing covers!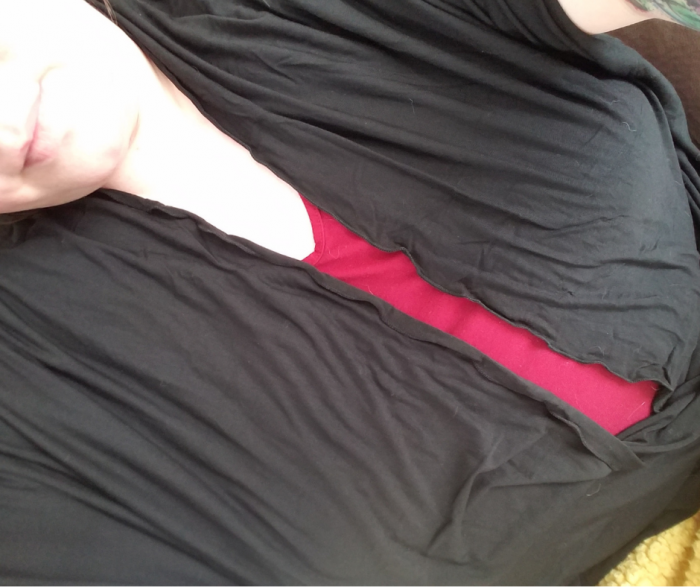 Confession: I was supposed to have my assistant model this nursing shawl for us, but due to Michigan weather and the Polar Vortex that hit the last week of January, I had to show how it fits instead.  Obviously, I am not nursing a child, but as a plus size woman, I was able to show that it has plenty of room and coverage for her and the baby to be covered and modest.
Now, the big struggle we all find when breastfeeding is that our nipples just aren't always as resilient as we would like.  Every new mom will admit that at some point in their time breastfeeding, they suffer from sore and cracked nipples.  The product boob-ease USDA Organic Nipple Balm was a wonderful addition to this box.  Since it is made from all safe ingredients, it is safe to use and not even have to wipe off before nursing your baby!  Bonus:  This product is safe enough to use as a lip balm as well for those always chapped lips!
When you order now, you can get 10% off on Amazon for a 2-pack of Nipple Balm!  This offer expires 2/6/19 or while supplies last with a limit of 1 coupon per customer.
New moms deserve a few new items of clothing
Let's face it, if you are breastfeeding, then you know the importance of a great supportive but comfortable bra.  That's where the amazing Playtex® nursing bras come into play.  This BabbleBoxx included both the Playtex Nursing Pretty Shaping Foam Wirefree Bra and the Playtex Nursing Sleep Bra.
Both of these bras are designed specifically for breastfeeding mamas with extra ease of opening as needed for nursing.  They both use the Cool ComfortTM fabric that helps you stay cool and comfortable, and are wirefree so no discomfort when wearing.  They are pretty, but simple enough that you don't feel overdressed for everyday use with a new baby.  These Playtex Nursing bras are available at Kohl's in a variety of sizes and colors to suit your body and needs.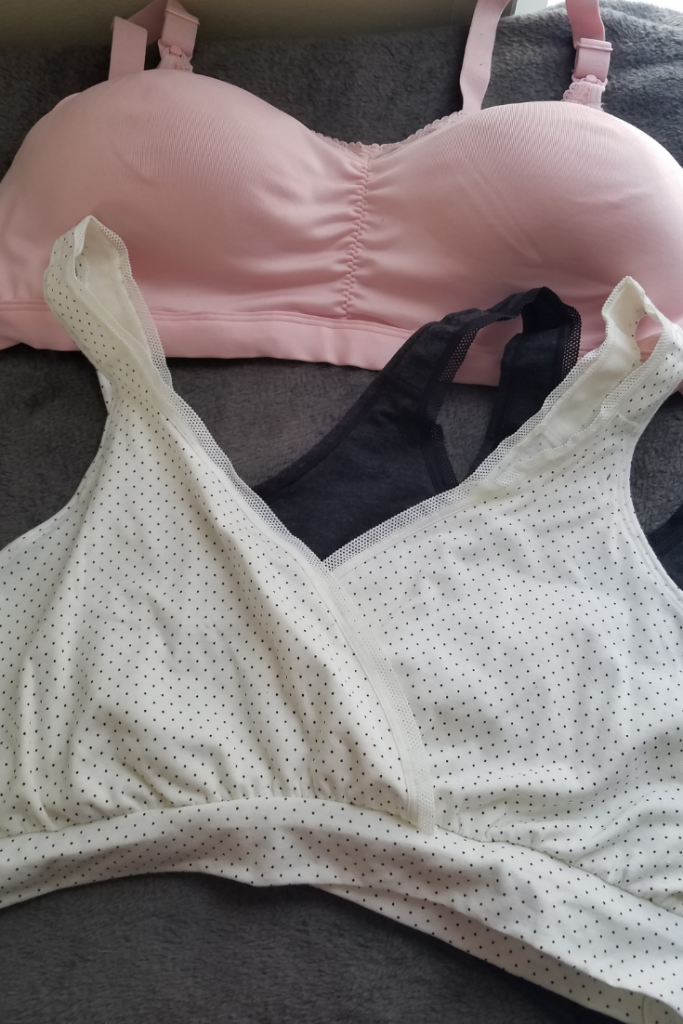 New moms still want to care for their children
In all of the self-care, new moms are ultimately focused on how to get back to that baby and make sure they are well taken care of.  That includes providing their growing babies with nutrition in a delicious and healthy form.  Once your baby moves on to solid foods, there are tons of concerns about what to feed them.  That's where Sprout State 2 Pouches take away some of your fears.
The Strawberry Apple Beet Red Bean, as well as Apricot Banana Chickpea Fig Sprout Stage 2 Pouches, arrived just in time for my grandbaby to start testing out new foods.  These are formulated for babies 6 months and older and are purees that are all plant powdered but still high in protein.
Using wholesome and organic food for your baby is a must, and these products contain no added sugars, flavors, or colors, and nothing artificial.  This is so important for young children just starting to try different foods!  They are all USDA Certified Organic with non-GMO ingredients so you can feel comfortable knowing your child is getting the best there is to offer.
New moms need our support
No matter what products you choose, remember that new moms really need our support.  This time in life is such a struggle.  There is a lack of sleep, uncertain emotions, hormones, and of course tons of new experiences.  That's where those of us who have been there before can now be an encouragement and show love to our new mom friends.  These products I got to check out via BabbleBoxx are great, but our support is really what matters most.