These Balsamic Marinated Grilled Pork Chops are just the thing when you want a change from burgers and hot dogs on the grill. Infused with flavor a rich marinade they are tender and delicious- the perfect warm weather main dish. Add baked potatoes and a green vegetable, or cream corn to round out this tasty meal. Simply whisk up the marinade, place it all in the fridge while you work on the rest of dinner then toss them on the grill for lip smacking pork chops that will please the whole crowd.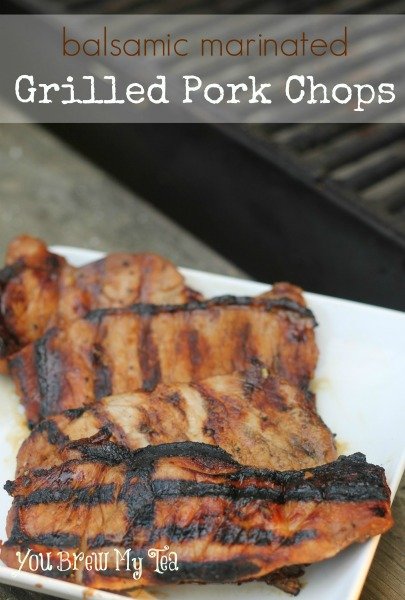 Balsamic Marinated Grilled Pork Chops
Since I am currently doing Weight Watchers, I have added in the points values for you for this recipe. The marinade adds tons of flavor with very little point value. I calculated the recipe in the Weight Watchers Recipe Builder since I am currently on the plan. I'm not associated with Weight Watchers, but I love the program and love sharing recipes that have been adapted to be healthier.
6 Servings
5 SmartPoints per serving
You can also grab the Weight Watchers SmartPoints Calculator to use for calculating points. It's handy, and a great way to focus on the program without spending that monthly fee.
Ingredients:
6-8 very thinly sliced pork chops
½ cup balsamic vinegar
2 Tbsp. soy sauce
1 Tbsp. lemon juice
1 Tbsp. honey
3 cloves garlic, crushed
½ teaspoon black pepper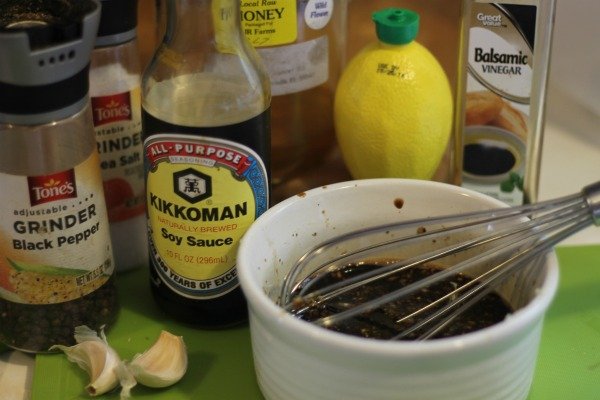 Directions:
Whisk together soy sauce, lemon juice, balsamic vinegar, honey, garlic, and pepper.
Pierce pork chops all over with a fork to prepare for marinade.
Place pork chops in gallon ziplock back or large plastic container with a lid and pour marinade over top.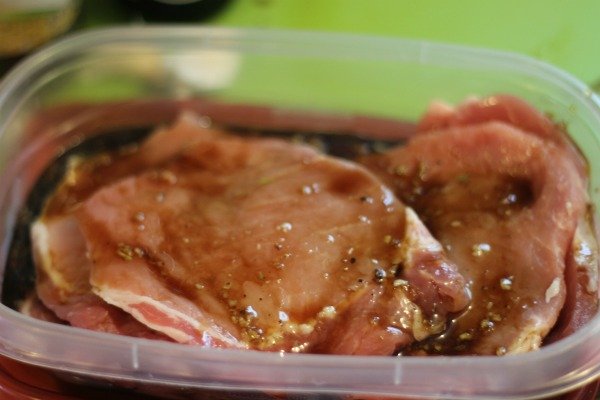 Place in refrigerator for 45 minutes to 2 hours, shake occasionally to distribute marinade.
When grill is heated up and ready (or you can pan fry indoors with a bit of olive oil) cook on each side for 5-6 minutes.
Serve immediately.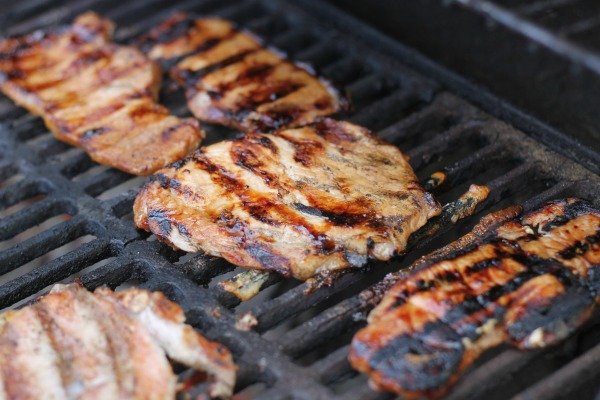 As soon as the weather turns nice outside, we always fire up the grill. Whether it is grilled meat like these tasty balsamic marinated grilled pork chops, or our favorite burgers and brats, grilling is always a favorite for our family.
Check out some of our other favorite grilling recipes and side dishes!
Creamy & Delicious Red Potato Salad
9 Homemade BBQ Sauces
27 Best Summer Corn Recipes
29 Fruit Pies & Cobblers For Summer
21 Awesome Cucumber Recipes