Good health and good sleep go hand in hand. It is critical to get enough sleep to maintain optimum health. There are several easily adopted habits that can improve "sleep hygiene" and result in a good night's rest, every night.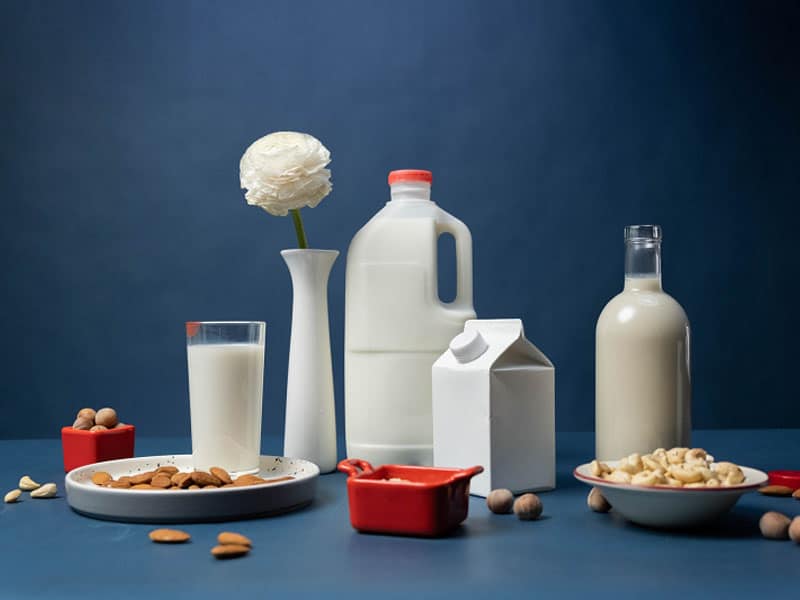 Improved Sleep Hygiene
Make a sleep schedule that is easy to stick to and have night-time rituals that tell the body to prepare for sleep.
These could include a warm bath, some reading, or journaling. Get regular exercise and keep naps during the day to a minimum.
Avoid caffeine, nicotine, and alcohol, especially before bed.
The bedroom should only be used for sleeping, and ensure that it is cool, dark, and quiet.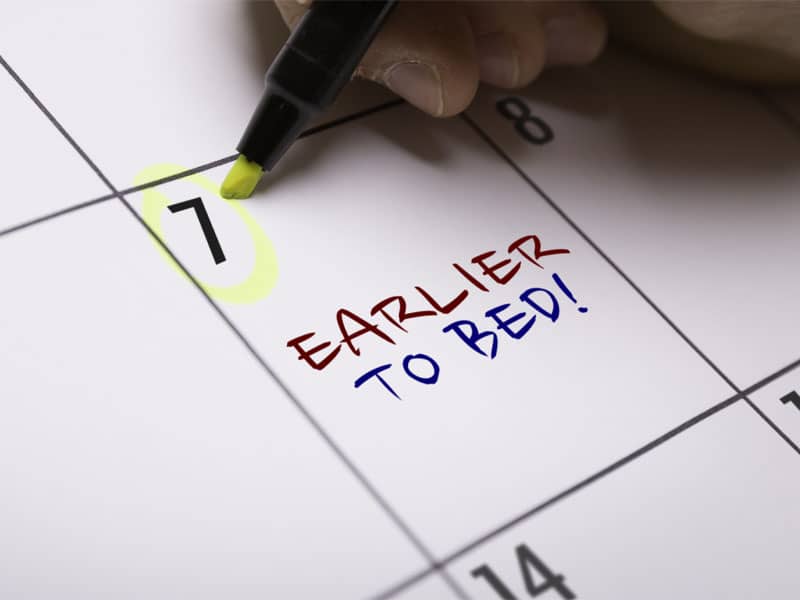 Certain foods and beverages may also be beneficial in promoting good sleep.
This is primarily because they include hormones and chemicals that regulate sleep, such as melatonin, magnesium, and serotonin.
The higher levels of essential antioxidants and nutrients in some food and drinks are proven to help people fall asleep faster or stay asleep longer.
It's ideal to take sleep-inducing food and beverages at least two to three hours before bedtime to get the most out of them.
Eating right before bedtime might create stomach problems, such as acid reflux.
The following six food and drinks can be beneficial in improving sleep.
Almonds and Walnuts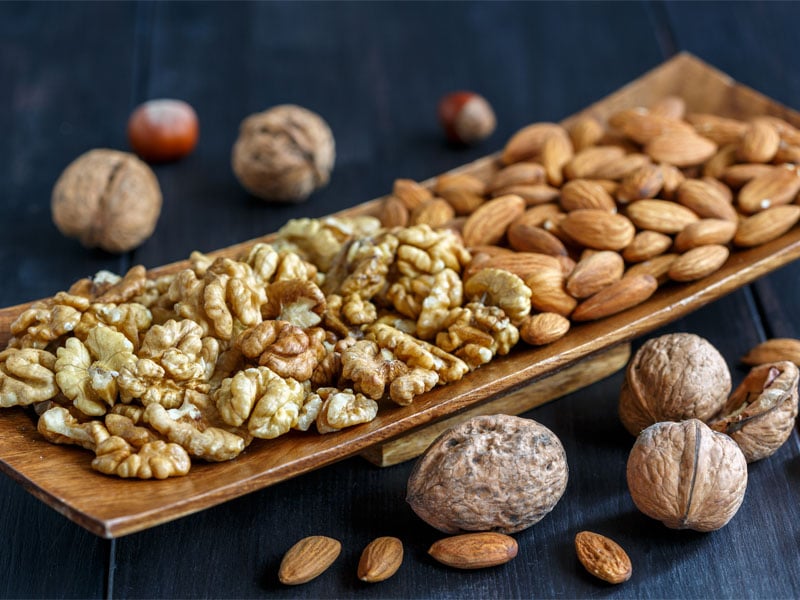 Almonds are high in melatonin, a hormone that aids in the regulation of the sleeping and waking cycle.
They also contain magnesium and calcium: two minerals that may help with muscle relaxation and sleep.
They have low sugar and saturated fat content, which makes them great evening snacks.
Melatonin, serotonin, potassium, and magnesium are all found in walnuts and they help to promote and regulate sleep.
Warm Milk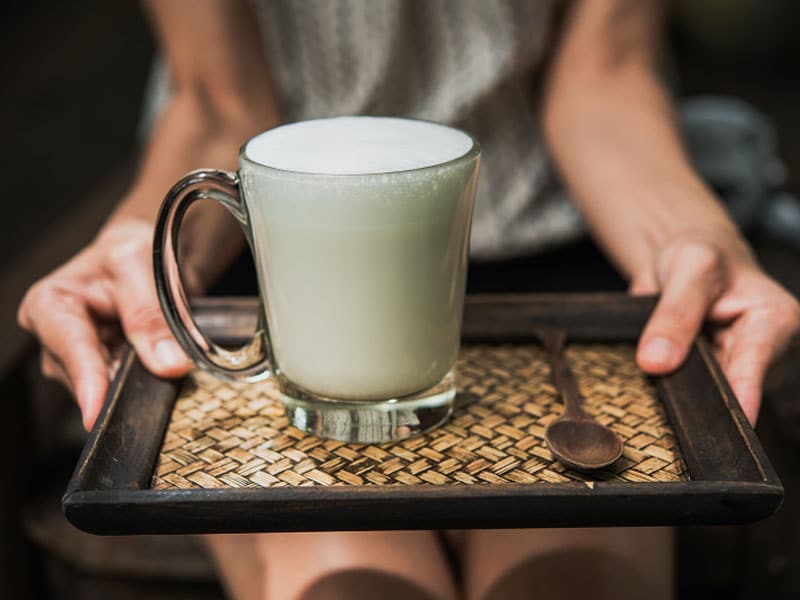 A classic home cure for insomnia is warm milk.
Tryptophan, calcium, vitamin D, and melatonin are four sleep-promoting chemicals found in milk.
Many people's early associations with a warm cup of milk and bedtime may be more efficient in inducing sleep than any chemicals.
A warm cup of nutritious and low-calorie milk before bed, similar to a cup of tea, can be a soothing nighttime routine.
Chamomile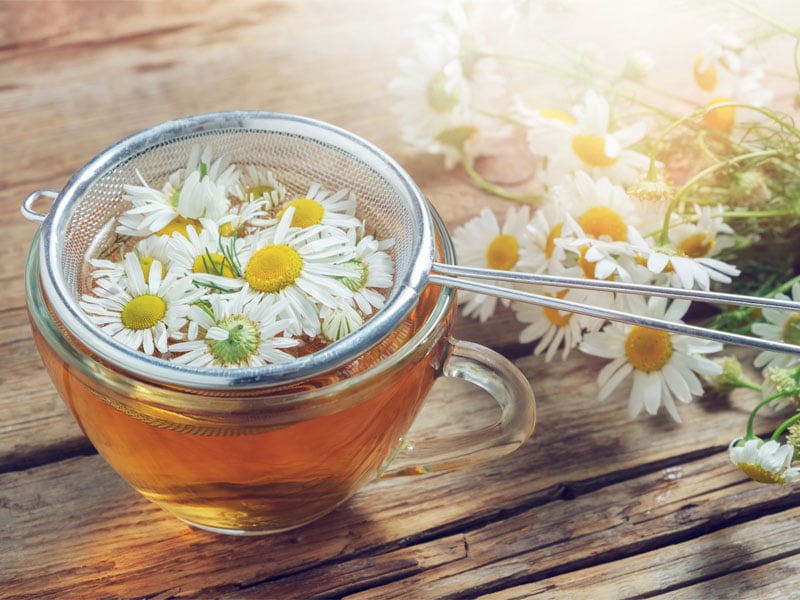 Chamomile is a herb that has long been used to treat insomnia.
Although there is little evidence that chamomile improves sleep quality, a warm cup of tea can be a relaxing ritual to help a person mentally prepare for bed.
Some people may require further assistance in the form of supplements for sleep.
It is best to choose those that are made from natural ingredients with no undesirable side effects.
Tart Cherries, Whole or Juiced
Melatonin, tryptophan, potassium, and serotonin are four sleep-regulating chemicals found in cherries.
Tart cherry antioxidants called polyphenols may also alter sleep regulation, according to researchers.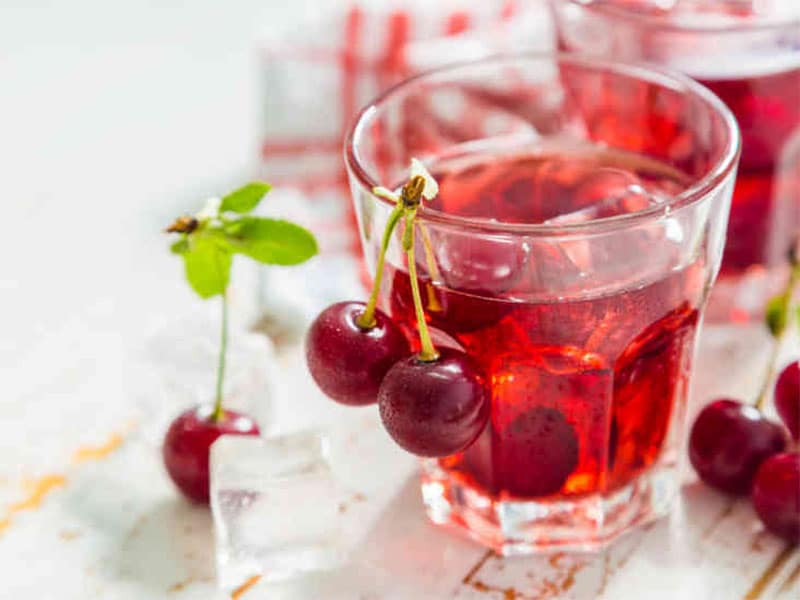 Tart cherries are also high in fiber, vitamin C, and vitamin E, making them an ideal snack before bed.
Cherries' anti-inflammatory qualities could help alleviate discomfort and improve cognitive performance after severe exercise, further promoting good sleep.
Fatty Fish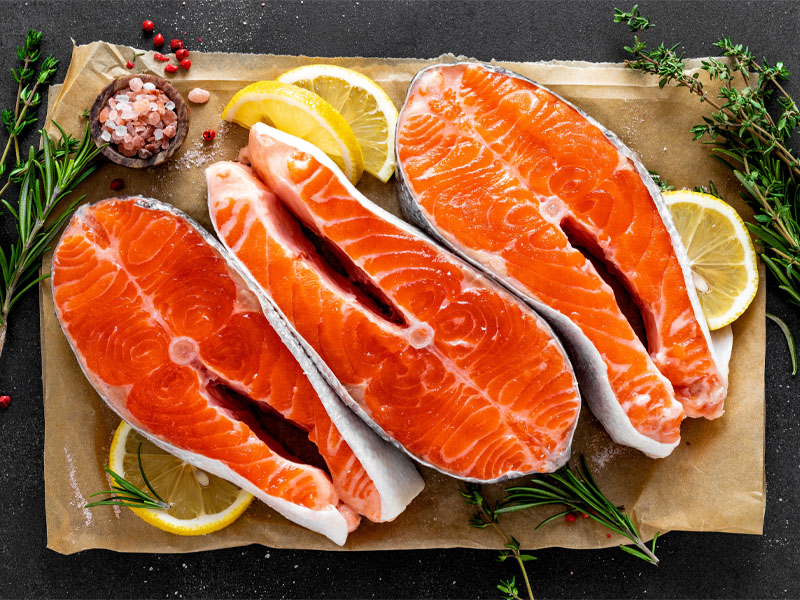 Because fatty fish are high in vitamin D and omega-3 fatty acids, two nutrients that assist regulate serotonin, they may aid sleep.
Serotonin is primarily responsible for maintaining a consistent sleeping and waking cycle.
Due to their omega-3 content, fatty fish promotes improvements in heart rate regulation, according to researchers.
This is beneficial in encouraging restful sleep in the body.
Some lifestyle and dietary changes can aid in the improvement of sleep and the sleep cycle.
These include avoiding heartburn-causing foods (like spicy meals), substituting nutritious grains for white bread, white pasta, and sweet foods, avoiding skipped meals, maintaining hydration, and finishing a meal at least two to three hours before bedtime.
Snacking on almonds, walnuts, or tart cherries with a drink of warm milk or chamomile tea can work wonders for promoting good restful sleep.