Sounds familiar?
I bet you get asked this question daily. Maybe you even ask yourself this question!
Here's what you've been waiting for:

>> 5 Weight Watchers Freestyle dinner recipes for Monday to Friday
>> Easy to follow, delicious & healthy for you and your family
>> Ready to eat in under 30 minutes
>> Only 0-4 Smartpoints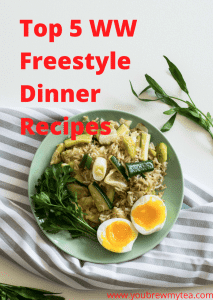 Yours for free! 
Just sign up below.