A Comprehensive WW-Friendly Toolkit for Healthy Eating Habits and Effectively Losing Weight
Everything You Need to EASILY Prepare Healthy and Delicious Food,
Plan Your Meals, Track Your Progress, and Stay Motivated.
Every weight loss journey is undoubtedly challenging. Just the first few steps can be brutal. From deciding to make healthy choices and choosing a program to actually building new healthy habits — it can be quite overwhelming.
Regardless if you're just starting out, have already seen some progress, or have reached a plateau, there's always one common challenge:
Sticking to a Healthy Eating Habit and Resisting Your Cravings
If you're just starting out, you may not have developed the discipline and motivation to resist your cravings. It can be tough to say no to your favorite foods and control your snacking.
If you're already a few months in, you might be getting bored with your limited food choices and fall off the wagon.
But even if you've managed to remain consistent, hitting a plateau can destroy your motivation. Once you stop seeing improvements or perhaps even gain a little weight back, it feels like all of your efforts were in vain. Worse yet, it might lead you right back to where you started.
It's frustrating and downright dangerous.
You see, when you start losing motivation and give in to your cravings, you won't just regain your weight…
It can also lead to lower self-confidence, self-esteem, and worse — self-respect.
You'll think of all the times you've tried to lose weight…
All the programs you joined…
All the pills you took…
All the money you've spent…
All the diets you've tried…
...And you'll blame yourself for not making them work for you — even when you've seen it work for people who are seemingly less capable!
The Truth Is: It's NOT Your Fault!
We are hard-wired to love sugary foods, and that's because of our ancestors.
You see, sugars and other simple carbohydrates don't just give us energy — they also help us store fat. Millions of years ago, when food was scarce and meals inconsistent, people had to store fat to avoid starvation. They also needed an unending supply of energy for hunting and migrations.
What's more, sugar stimulates the production of dopamine — the "feel-good" chemical, which in turn, leaves us craving more. Long ago, the hunter-gatherers who ate more sugar probably had a better chance of survival.
As we've evolved, we've maintained this love for sugar, but we now live in a MUCH different world.
One that is filled with fast food, cheap calories, sugar-packed treats, heavily-processed meals, and all-you-can-eat buffets.
Meanwhile, we don't spend nearly as much energy as our ancestors did.
Our genes simply haven't matched up with our modern environment.
With our busy work schedules, household chores, and our life-long habit of giving in to our cravings, it's almost impossible not to fall into the sweet trap.
And you are not alone.
There are so many people like you, experiencing the same struggles and facing the same obstacles.
But it doesn't have to be that way.
You don't have to be just another person who tried and failed.
There's a way to achieve your weight goals and keep it that way. And now, you can finally live a longer, healthier life — to look and feel good at the same time!
Introducing
The Winning Weight Loss Toolkit
You Brew My Tea's Winning Weight Loss Toolkit is a comprehensive package that contains everything you need to stick to healthy eating habits, stay accountable, resist temptations, and overcome the challenges you'll face throughout your weight loss journey.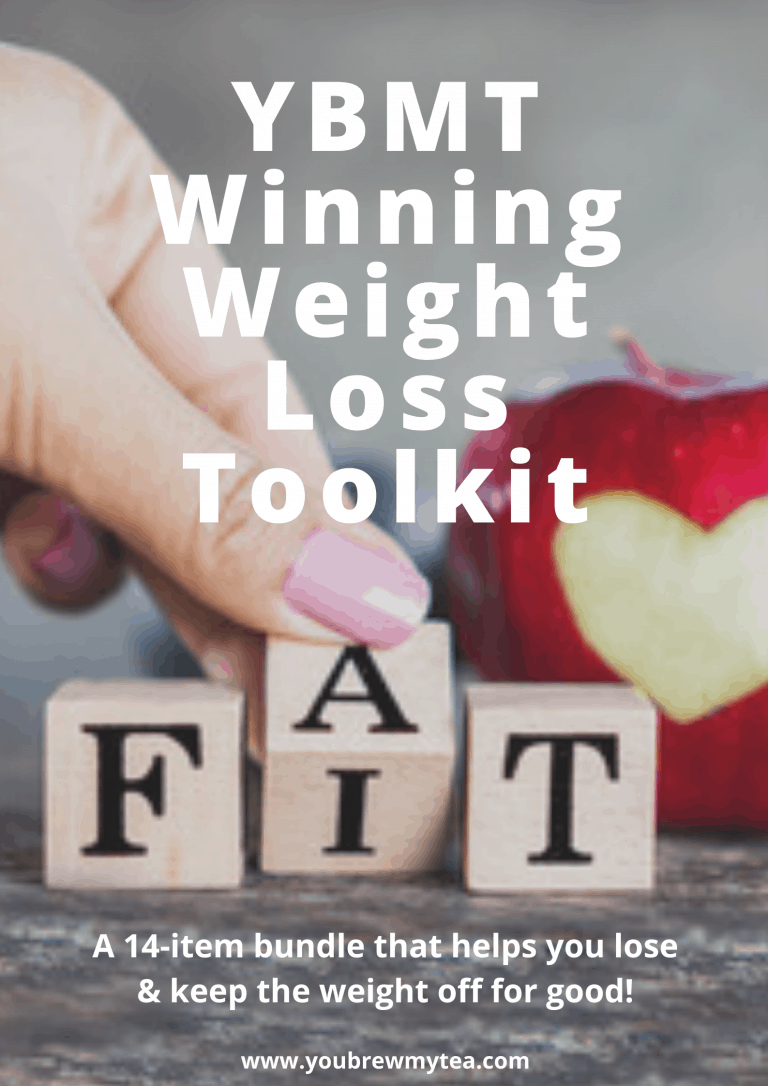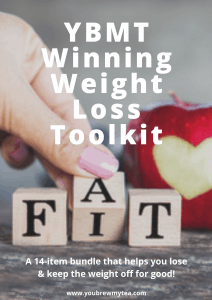 All-in-one Toolkit
Everything you need from food recipes, point trackers, meal plans, shopping guides, and exercise routines you need to lose weight and keep it off are included in this Toolkit. No need to look for another diet program again!
Always at Your Disposal
Whether you're ready to go all-in and read through all the resources or want to take it slow and steady, this Toolkit is always available for you to use at your own pace. No need to book a schedule for workshops or webinars.
Print-friendly Learning
The recipes, guides, and trackers are provided as print-friendly PDF files. This allows you to use the Toolkit offline on your laptop, tablet, or phone — or print them out for easier access anytime and anywhere you want.
Plus, this Toolkit Works for Everyone — NOT just WW Members!
Everything you receive in this package will work for anyone who wishes to lose weight and live a longer, healthier life — even non-WW members.
If you're having problems with:
• Resisting your cravings and curbing your sugar intake
• Finding time to prepare healthy meals and knowing what to cook
• Picking the right exercises to advance your weight loss journey
• Actually sticking to a meal plan that works for you
...then this comprehensive Toolkit is for you.
Here's What You'll Get Inside
The Winning Weight Loss Toolkit
YBMT's WW Success Secrets
If you want to stay motivated and achieve success through the WW program, this guide is perfect for you. You'll learn how to:
• Speed up the weight loss process
• Reduce carbs
• Resist Temptations
• Make WW work for you
Get tips on nutrition, budget-friendly eating, and more! This guide even works for non-WW members as your weight loss manual, wherever you are in your journey.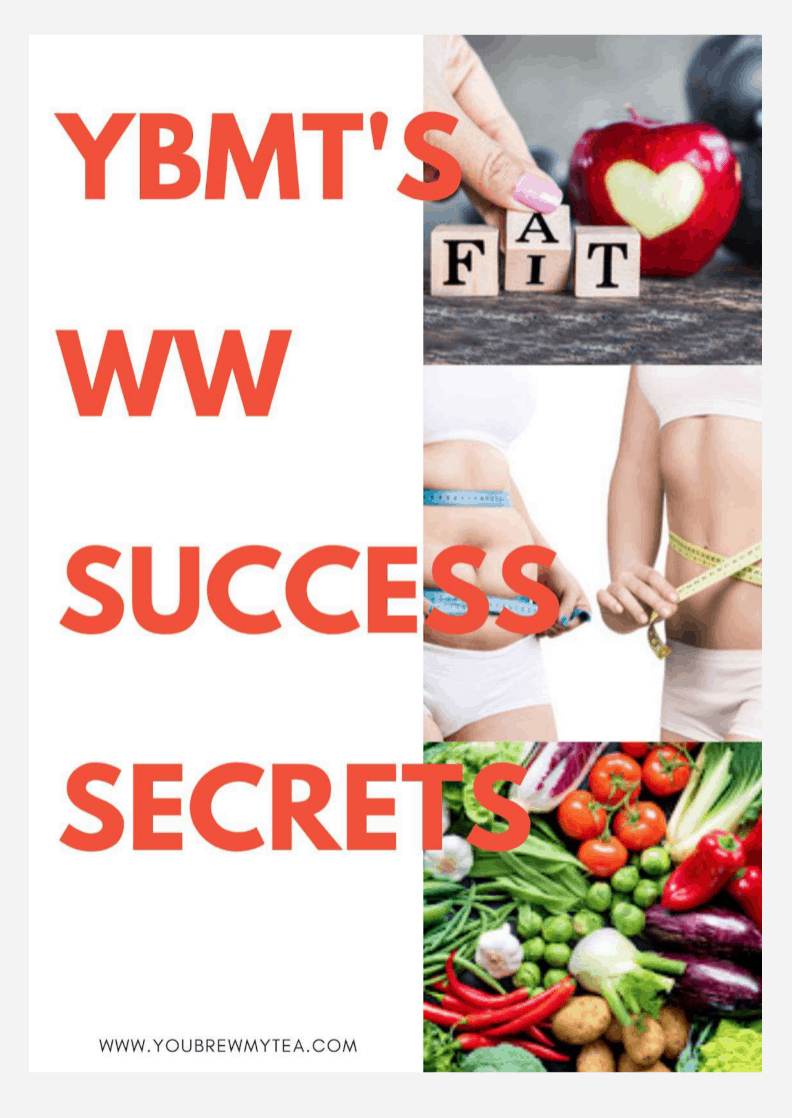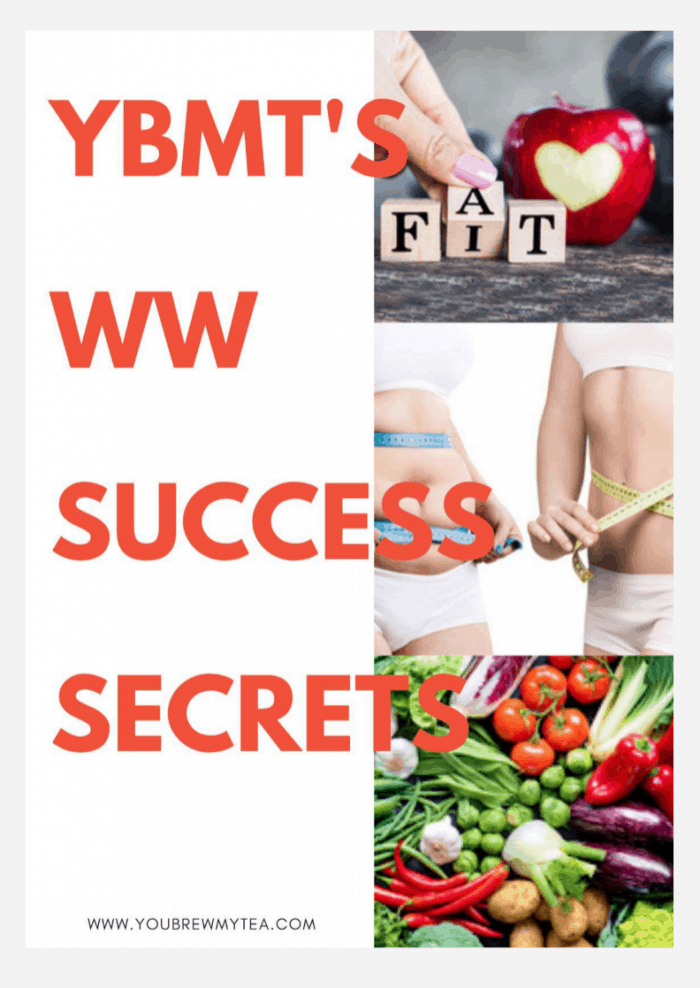 16 Quick and Easy WW-Approved Breakfast Recipes

Start your day off right by fueling up with quick and easy WW-approved breakfast meals. These fantastic spreads will help you power through your day and minimize your cravings.
Each recipe also indicates SmartPoints for easy tracking.
49 Slow Cooker and Blue Recipes (myWW Blue Plan)
This recipe ebook contains 49 of our favorite WW-approved recipes, from full-on dinners to tasty snacks. Use these slow cooker meals to save time by cooking delicious and nutritious meals.
Plus, you can stay within your limits by checking the indicated SmartPoints.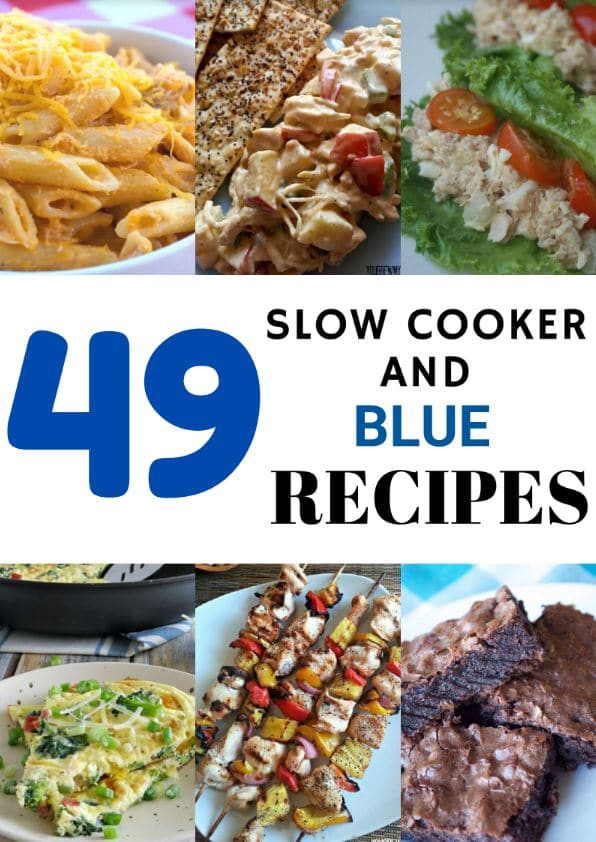 30 Ways to Eat More Avocado Cheat Sheet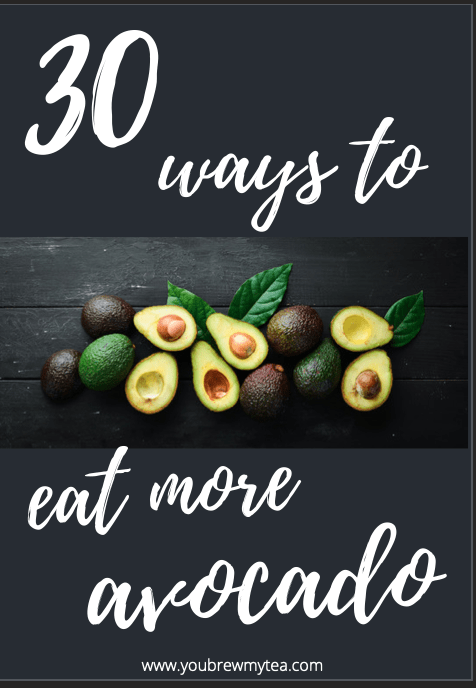 Rich in healthy fats and minerals, yet naturally free from sugar, cholesterol, and sodium — avocado is the perfect fruit to keep you full for longer. It's great for helping you avoid snacking throughout the day.
This cheat sheet contains 30 easy and delicious ways to incorporate avocados into your snacks and meals.
5-Day Meal Plan (myWW Blue Plan)
A WW-approved 5-day Meal Plan to help you skip the hassle of deciding what to eat before every meal. Reduce the risk of unhealthy impulses and boost your chances of success by sticking to your new healthy habits.
This plan includes meal ideas for breakfast, lunch, dinner, and even snacks!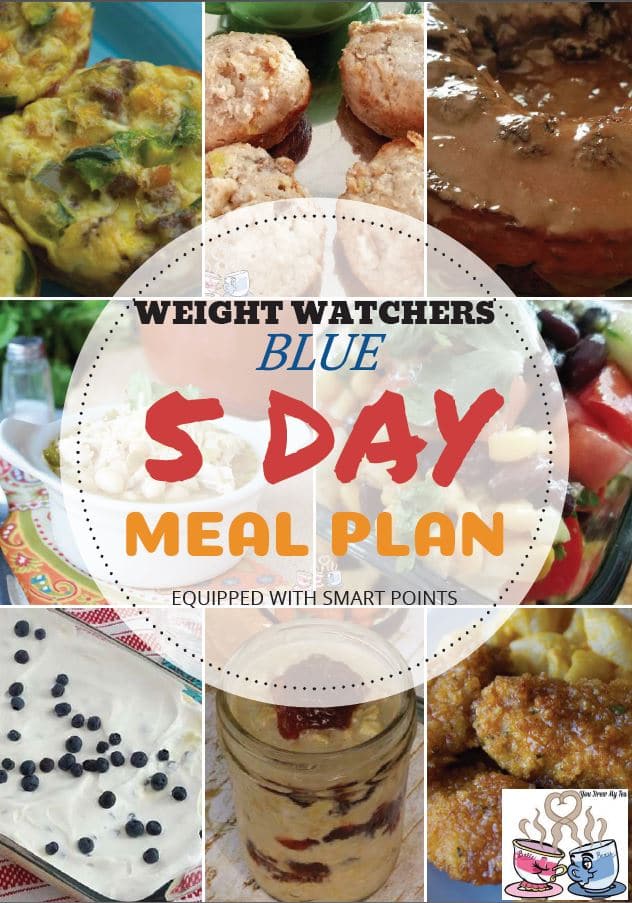 5-Day Vegan Meal Plan (myWW Blue Plan)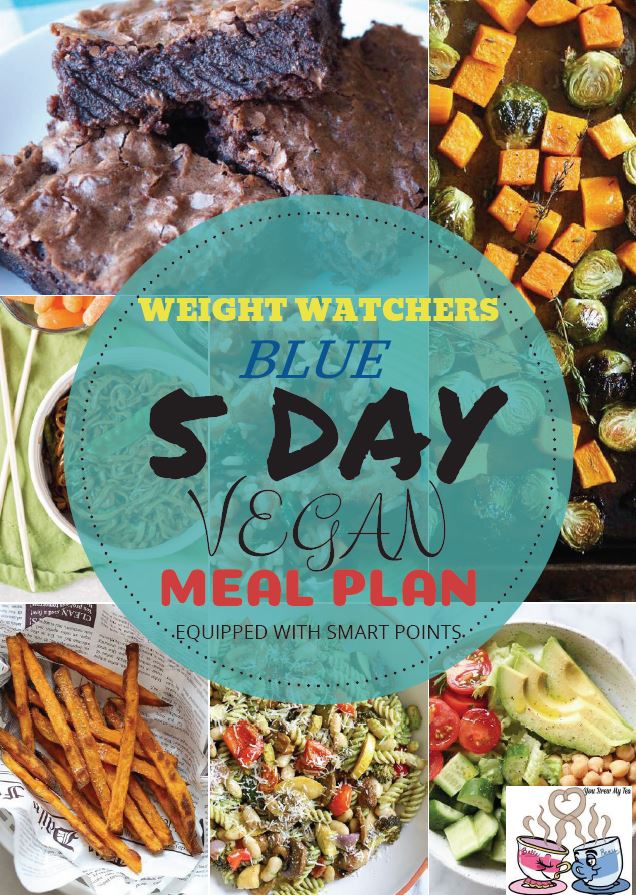 A completely vegan-friendly version of the WW-approved 5-Day Meal Plan.
This nutritionally-balanced plan allows you to get all the nutrients you need while sticking to your vegan diet.
36 Super Snacks Under 100 Calories
These 36 snacks under 100 calories are nutritious and tasty. They'll help you push through the day without having to grab any unhealthy treats.
Includes: easy-to-make snacks, no-cook snacks, frozen snacks, sweet snacks, and savory snacks.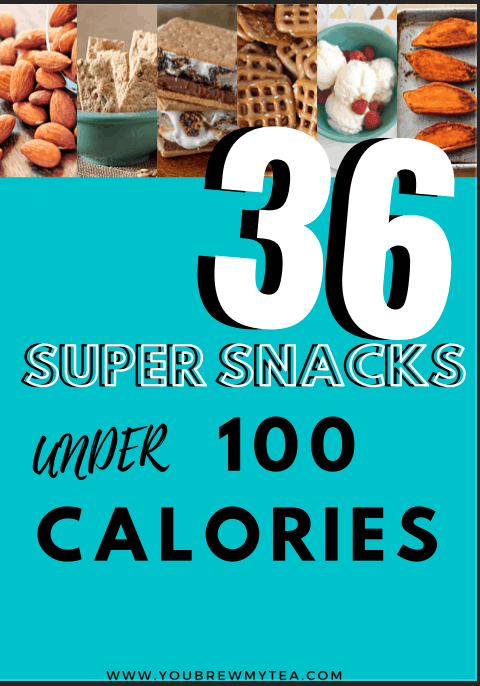 12 Dessert Recipes (myWW Blue Plan)

Who said sweets can't be healthy?! This recipe ebook contains 12 WW-approved dessert recipes that will allow you to satisfy your sweet temptations without compromising your healthy diet.
Comes with: clear ingredients lists, easy-to-follow instructions, SmartPoints indication, plus prep and cook time.
Printable Weekly Meal Planner & Shopping List
Looking to create your very own meal plan? This handy printable meal planner and shopping guide will help you plan your meals for the coming week and list all the ingredients you need ahead of time.
This printable consists of two parts:
1. weekly meal planner for 4 meals a day plus notes
2. printable shopping list divided in useful categories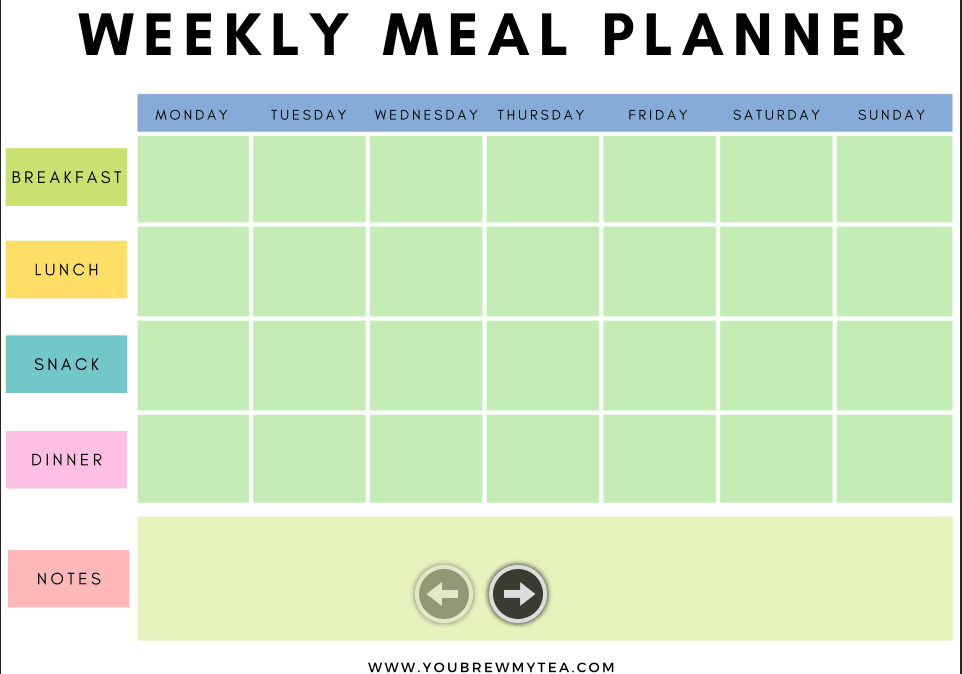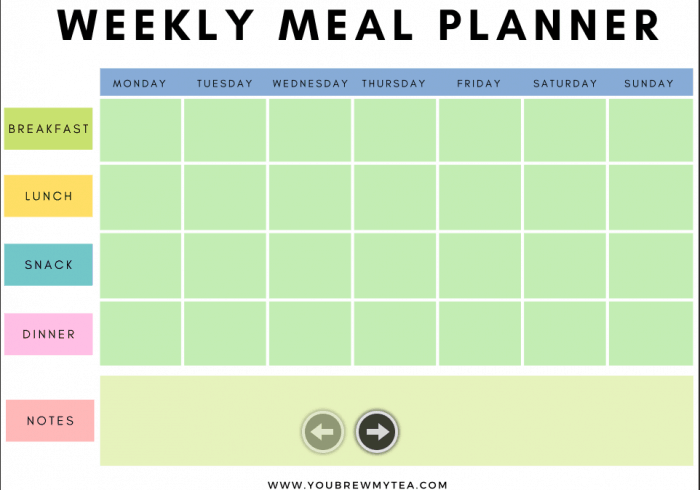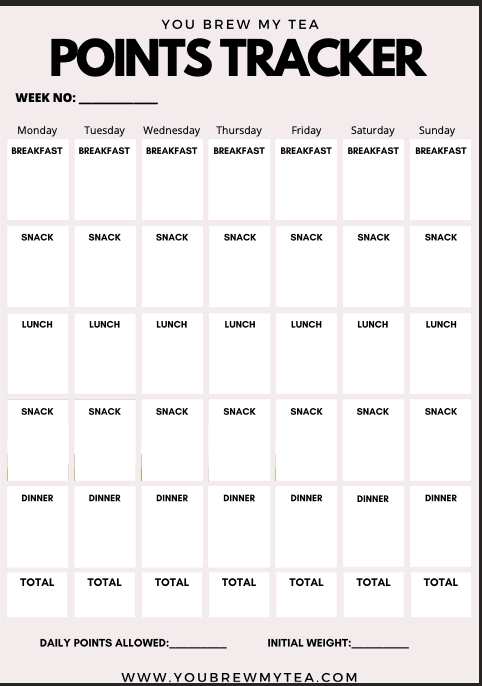 Printable SmartPoints Tracker
Stay on track and within your limits by tracking your meals and their associated WW SmartPoints.
Stick this print-friendly PDF points tracker on your wall or fridge.Keep it updated without having to open your computer and edit the file every time.
Printable Fitness Tracker
Consistently track your progress with this printable fitness tracker. Mark the exercises you completed that day, your water intake, how many steps you took, plus calories in and calories out — all on one page.
You should be able to spot areas of improvement and the new healthy habits you're creating.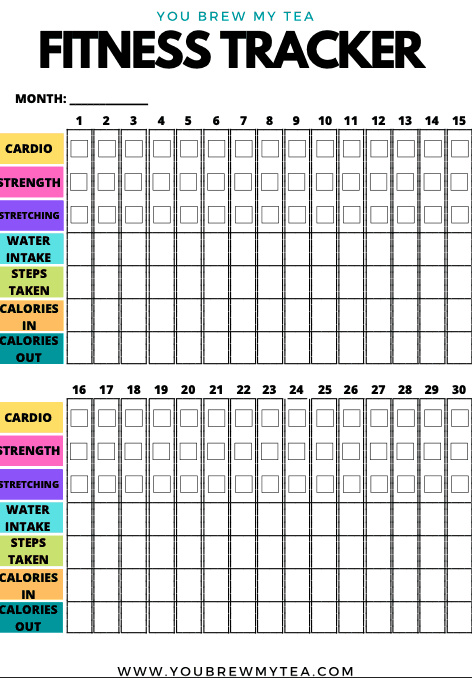 Guide to What to Expect During & After Weight Loss
As a result of your new healthy eating habits, you'll probably start to see not only weight changes, but also changes in your mental and emotional health.
This guide walks you through what to expect during and after weight loss, so you can continue pressing forward without breaking your motivation.

To summarize, you'll get:
• YBMT's WW Success Secrets
• 16 Quick and Easy WW-Approved Breakfast Recipes
• 49 Slow Cooker and Blue Recipes (myWW Blue Plan)
• 30 Ways To Eat More Avocado Cheat Sheet
• 5-Day Meal Plan (myWW Blue Plan)
• 5-Day Vegan Meal Plan (myWW Blue Plan)
• 36 Super Snacks Under 100 Calories
• 12 Dessert Recipes (myWW Blue Plan)
• Printable Weekly Meal Planner & Shopping List
• Printable SmartPoints Tracker
• Printable Fitness Tracker
• YBMT's Guide to What to Expect During & After Weight Loss
Total Value: $259
Get it all today for only $97!
BONUS CONTENT
To Further Ensure Your Success In Your Weight Loss Journey, We've Included TWO VALUE-PACKED BONUS EBOOKS That You Can Use To Your Advantage:
12-Week Total Body Fitness Challenge
No idea what exercises to incorporate into your workout? This 12-Week Total Body Fitness Challenge gives you a complete exercise routine for your whole body. The weekly visual calendars are easy to follow and tell you exactly which exercises to do — when and how.
Most of these movements can be done with minimal or no equipment, or even with your own light weights.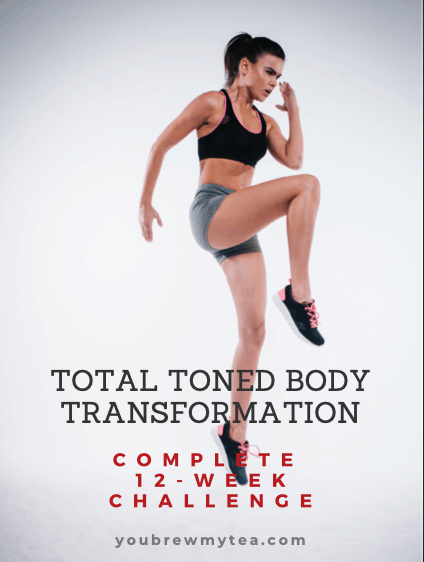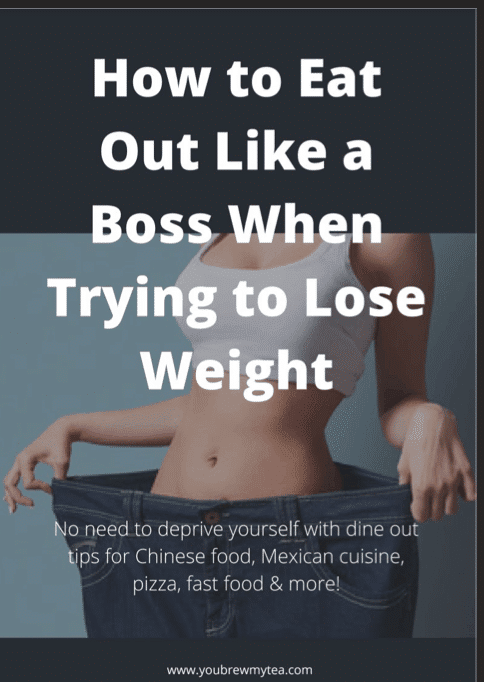 Guide to Eating Out Like a Boss
Say "yes" to dinner invites and enjoy your nights out without the guilt. Whether you're in the mood for Italian, Chinese, or Mexican, this helpful guide contains tips on what to order and tricks for making sure you don't overindulge.
Additionally, there's a section on how to prepare a few of your favorite international foods at home with fewer calories and more flavor!
It will take a lot of discipline and motivation to successfully achieve the transformation you've been dreaming of.
But when it happens, you'll be grateful you powered through and overcame the obstacles thrown your way. You can look forward to living a longer and healthier life that you can spend with your loved ones, and be proud of your appearance you've worked so hard to achieve.
More than that, you'll notice a boost in your confidence, self-esteem, and your own perception of yourself.
YBMT's Winning Weight Loss Toolkit can help you make all of this possible and easier to achieve. All you need to do is decide firmly to stick to your new healthy eating habits and exercise routine.
It's time to take control of your life! Start today by grabbing your copy of the Winning Weight Loss Toolkit below!
View our Refund Policy here.