I am all about getting back in the game with some exercise again.  I've been working on this Weight Watchers program now for about a month, and am officially down 22 pounds!  I am excited to be back on the bandwagon again, but that means I have to really get back into the swing of fitness.  Since I am always in need of accountability, I decided to add this fun Free Printable Exercise Tracker as a fun freebie to our email subscribers.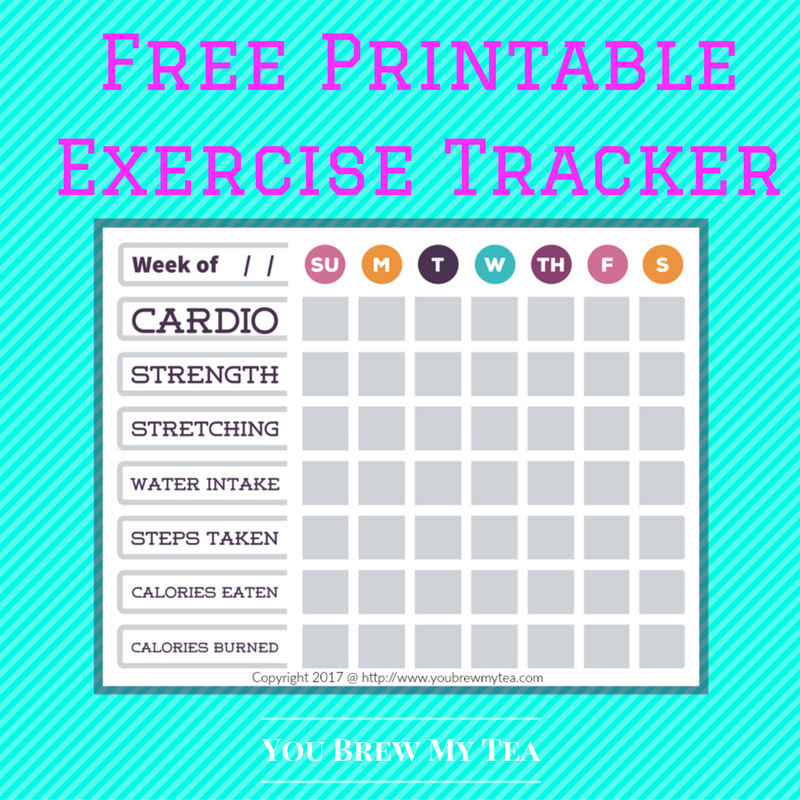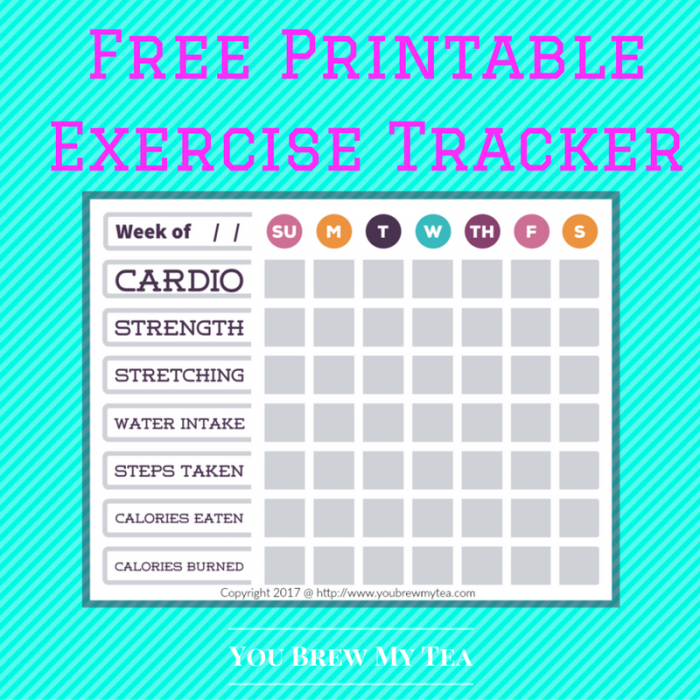 Free Printable Exercise Tracker
Here is how this works - this specific free printable is currently only available to my email subscribers.  So, if you want to print this, you have to be willing to get an occasional email in your inbox from me. You are pretty lucky, though - my emails only go out about once per week.  Usually on Friday evenings.  If, I remember.  Rarely will they be more than once per week, and usually only every couple of weeks.  So, you are looking at somewhere between 2-4 emails a month from me.
My emails are more personal, kind of like a little mini letter to you.  I talk about what is going on in my life, this blog, the world, and I'll give you direct links to current blog posts you might want to check out.  So, it's great for those who are only interested in specific blog topics.  You'll get all the post links, but can easily pick and choose which ones you want to actually read.
How To Use This Exercise Tracker
I love that this printable exercise tracker is easy to use to track not just basics like cardio and strength training, but also things like how much water and the calories I have eaten and burned.  I like to use this for my Weight Watchers Points.  I can track my daily SmartPoints used as well as my daily FitPoints.  This helps me know how many extra FitPoints I have at the end of the week in case I want to splurge on something special to eat.  So far, I haven't done that, but should the need arise, at least I have a record!
Click HERE to Sign Up For Your Free Printable Exercise Tracker
If you are looking for more exercise tips and motivation - don't miss out on these great tips below:
Setting Realistic Weight Loss Goals
How To Exercise When You Have Chronic Pain
Reasons Core Strength Is Important For Weight Loss
How To Strength Train Without Gaining Bulk