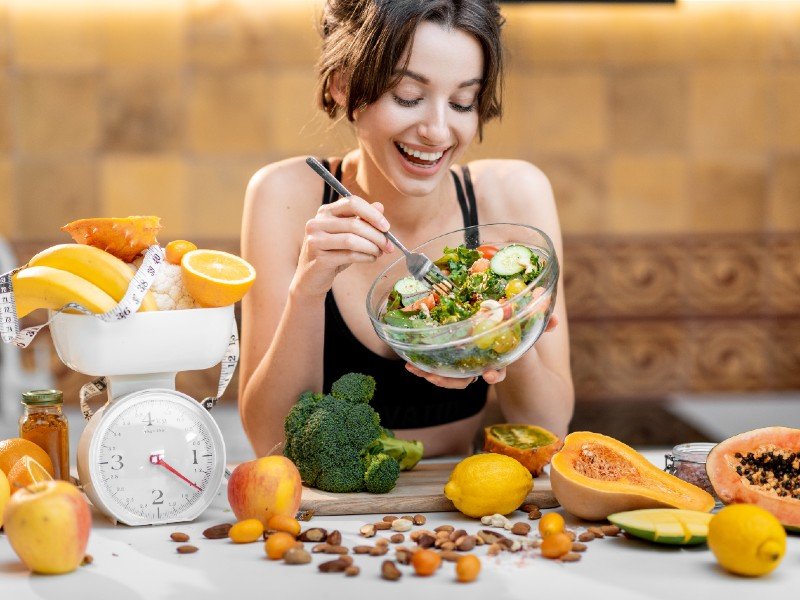 If you're looking to lose weight, you will undoubtedly have come across and at least considered the Weight Watchers diet, recently rebranded as WW. There are lots of things to think about when you're debating whether to start a new diet, but how much weight you would like to lose and how fast is going to be significant.
If you're wondering how to lose 5 pounds a week on Weight Watchers, know that it will be a challenge, but it should be possible, especially at the start and if you have quite a bit of weight to shed. Later, you will probably find you lose less each week.
Always approach diets with care and be sensible about your food choices. You do not want to make yourself ill and risk hospitalization because you did too much too soon. Experts agree that the best diets are ones you can sustain over a longer period of time.
However, seeing results quickly can encourage you to stick with a diet, so with that in mind, let's take a look at how you can lose 5 pounds in a week on Weight Watchers.
Getting Started
Choose Your Plan Carefully
You may already know the Weight Watchers plans, but if not, here is a quick breakdown. You can choose the Digital plan, Digital 360, the Unlimited Workshops, or the 1-on-1-coaching option. Selecting a plan that you feel will motivate you and fit with your lifestyle is the key to getting going and staying strong.
The Digital plan gives you access to plenty of online content and online support, while the Digital 360 provides that plus in-person meetings and weigh-ins. 
The next level has a weekly workshop added to it, and finally, at the top level, you get access to a personal coach, a coaching plan, and all the support you might need.
You will know better than anyone which of those options might suit you and your requirements, but think about it carefully before making a decision. 
There is no point in signing up for the Digital plan if you know you need others to drive and motivate you. There's no point paying for weekly workshops if you'll never go.
If you're trying to lose five pounds a week, you're feeling ambitious, so consider one of the more dedicated plans to ensure you have access to a community that can help you and possibly even a personal coach to aid you in meeting your goals.
Wrap Your Head Around The "Points"
Weight Watchers have a pretty famous system of allocating a number of points to each individual based on their sex, age, weight, and height. You then use their website to count the points for your meals and use an online tracking tool to measure what you're eating and your total points.
Once you've got the hang of their system, you'll be empowered to make choices about what you eat and when. You will know exactly how much more X meal will "cost" than Y, and can make informed decisions based on your goals.
Remember that Weight Watchers is about eating what you need and is not fad dieting; use the points intelligently to guide your eating habits, but make sure you are eating enough to sustain yourself.
Once you're on board and you've got a good understanding of how the system works, you can start to maximize and utilize some of the tips and tricks to really up your weight-loss game, so let's move on to the real strategies.
1) Don't Dismiss "Zero Calories" As Meaningless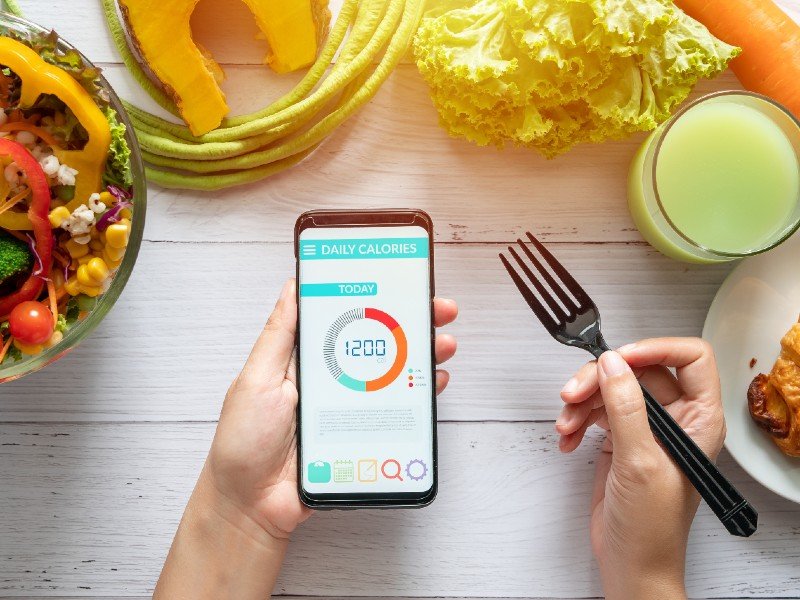 Weight Watchers does not set any limits on zero-calorie drinks, but many members have found that these drinks increase their appetites and make them want to eat more. 
If instead, you choose a drink that will boost your metabolism, such as green tea, you are likely to lose weight faster, and may not find yourself feeling as hungry. Try to use your own sense of what you're consuming in conjunction with their points system to get a truly valuable approach.
2) Cut Back On Salt
Salt can make you feel hungrier, so reducing the amount of salt you're eating is another good way to stop yourself from wanting to eat so often. Cutting down may also affect fat cells. We all know that sugar isn't good for your weight, but it seems salt can have an impact too.
Reducing your salt can be tricky as salt is in a lot of things you wouldn't expect. Avoid processed food, and read the ingredients of the processed meals you do eat. Try to choose ones with less salt where possible.
Cooking from scratch is a good way to control the amount of salt you consume and cut back. Keep an eye on your consumption of chips, too, as they are very salty.
3) Don't Use Points Just Because You Have Them
You don't want to be leaving yourself hungry when you're dieting, but it's important not to use points just because they are there. If you hit the end of the week with lots of points leftover, you might be tempted to "use them up" on something. Try to avoid doing this.
Some people find that using smaller portions or even eating blindfolded can help them to get a better sense of when they are truly full, and this may help. A smaller plate can also trick your brain into thinking you have eaten more than you have, letting it better recognize when you're actually full.
4) Eat A Big Breakfast
Having a small meal might feel like a great way to start the day, but it can surprisingly leave you feeling hungrier for the whole day. This is a massively important shift that will impact the rest of your meals. It's thought that eating well to start with can actually trigger two hormones that help you to burn calories.
So, don't skimp on your first meal. Choose something hearty that will make you feel properly full, and choose to swap to lighter foods later. This is a much more comfortable and sustainable way to lose five pounds than trying to deal with hunger pains throughout the day.
5) Cut Out The "Goodies"
The point of Weight Watchers isn't to curb what you eat, so this might sound like odd advice, but at the beginning of a diet, you're often full of motivation, energy, and a can-do attitude. Later, when your enthusiasm starts to wane, you may fall back on wanting other snacks, but make the most of that initial burst.
Drop bread, pastries, candy, etc., for the first week or two – completely, if you can. Don't drive yourself mad with it or you'll lose motivation, but using your initial push like this can be a great way to lose weight fast, which may give you the motivation you need to keep going.
6) Calculate Your Points Straight Away
Don't cook a meal and then work out how much it will "cost" you in points. You've already cooked it; you're going to eat it. You need to look at your recipes and work out which fits in with your meal plan in advance, so you don't end up making food that you will later feel guilty about either eating or wasting.
7) Make Yourself "Cheap," Fast Snacks
If you're majorly cutting down on food, you are going to feel hungry. Weight Watchers allows for snacks, and snacking can be a good way to keep up your momentum and enthusiasm – provided you're snacking on the right things.
Snacks should be easy. You often want one when you're busy with another task and haven't got time to stand around and prep things. That makes it much more tempting to grab a bag of chips, a packet of cookies, or a bar of chocolate.
Instead, prep yourself some low-point snacks in advance and have them readily available. Broaden your idea of what a snack could entail by looking at the low-point foods and choosing a selection, and then make sure you have a good selection handy for when you're hungry.
Having snacks prepared in advance is a very good way to keep yourself on track in moments when convenience and hunger are your driving forces. You could even store snacks somewhere other than the kitchen so you won't be tempted by other foods when you fetch one.
8) Check If You're Really Hungry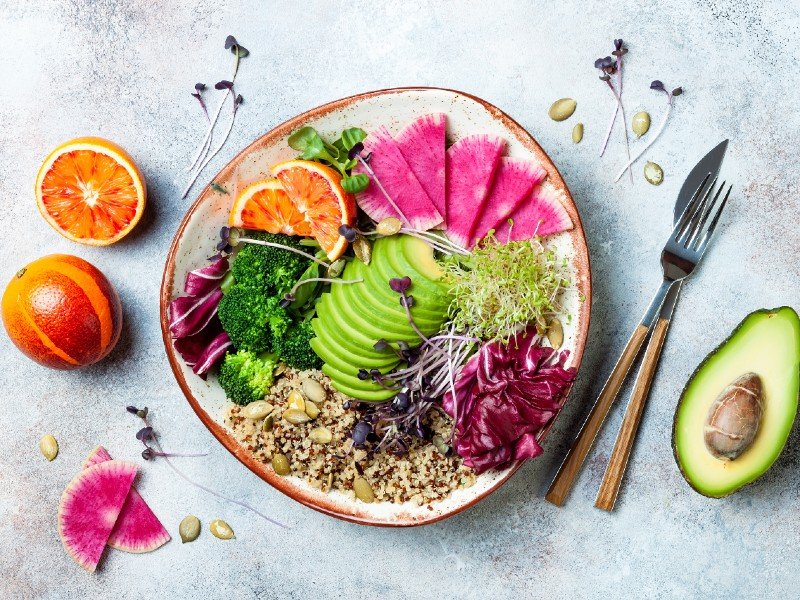 Many of us habit-eat. If you're at home a lot, this is even easier. You have a small pause in your day, so how should you fill it? With a coffee and a snack? With a small sandwich? With a handful of crackers?
Before you decide you even need one of your "cheap" snacks, stop and ask yourself if you are actually hungry, and how hungry. Could you wait half an hour and eat a bit later? Would you eat an apple, or are you not "that hungry yet"?
Challenge your habitual eating by selecting a non-treat food to think about. If you're actually hungry, it will still appeal. If you aren't, you probably won't fancy it.
9) Drink Plenty
Oddly, many people confuse thirst for hunger. Try to have a drink before you decide if you're hungry or not. A glass of water is the best option if you're trying to lose weight, and you can add ice, mint, or a squeeze of lemon if that's too boring.
Drinking before you eat is a good way to help with your portion control, as water fills your stomach and reduces your hunger. Do not overuse this, however; if you are genuinely hungry, eat a proper meal and don't try to "fill up" on liquids just to lose weight faster. It isn't healthy.
10) Use Low Point Foods
If you are used to eating a lot, even snacks and liquid won't help much. Don't make yourself go hungry, but find low-point foods that you enjoy filling upon. You can then have some of your high point treat foods later, but this is the best way to make your diet comfortable and not feel constantly hungry.
11) Find Ways To Adapt Favorite Recipes
You may start the journey thinking that you can do without any of your favorite foods, but this isn't sustainable and it's not going to magically make you lose five pounds a week. Instead of cutting out all the things you enjoy, look for ways to adapt them to fit with your new goals.
See if you can find low-fat and low-sugar versions of the things you like. Look for ways to bulk foods out with more veggies, reducing the number of carbs you need to feel full. You can still enjoy the things you love but in slightly different ways.
12) Reduce Sugary Drinks
Dropping the amount of sugar you consume is very hard and might make you feel low on energy or even give you a headache for a while. If you drink a lot of sugary drinks, this is a particularly big challenge, but being disciplined is important if you want to meet your goals.
Moderate your approach so you don't make yourself feel ill. Don't get rid of them entirely, but drink less. If you drink four high-sugar drinks a day, aim for three, or even three and a half. Drop it over time, and you will see the results, though it may take a while.
13) Get Active
Losing weight isn't all about what you eat of course, and if you really want to lose five pounds a week, you're going to have to pair your Weight Watchers diet with some exercise. You don't have to hit the gym immediately, however, especially if you don't feel confident enough.
Find little ways to exercise a bit more, even if it feels like a token gesture. Run up and down the stairs twice every time you need something from a different floor. Dance around while you're getting dressed. Do some stretches when you get up to move. Walk to a neighbor's house.
You don't have to become an exercise king or queen overnight, but getting yourself moving will give you a break from focusing on your diet, and will help you shed a few pounds at the same time. You can't do it all just by being selective about the things you eat, so diversify and find other ways to lose a bit of weight.
Conclusion
It is not easy to lose five pounds a week, even on a clever and evidently very successful weight loss program such as Weight Watchers. Don't be discouraged if you fall short, but take a bow and give yourself a round of applause if you come close – and then keep trying.
These tips will hopefully help you find ways to cut down that don't involve leaving yourself hungry or faint, and there are plenty of great recipes and ideas to try online. Have faith in yourself, and you will see some fantastic results in a little bit of time.
Remember, it's more important and much healthier to lose weight sustainably than to drop huge amounts and regain them in short spaces of time, so if you miss your goal, don't be upset; just keep going and remind yourself that you are making progress.
[eh_optimize_youtube_embed video="https://youtu.be/rw2sLADYDls" banner="https://www.youbrewmytea.com/wp-content/uploads/2021/06/Screen-Shot-2021-06-28-at-7.10.36-PM-min.jpg"]