I am so excited to share these great non-candy Valentine's Day gifts ideas with you courtesy of our good friend Katie from The Homespun Hydrangea.  She has a lovely blog and some great ideas to share with us here about how to give treats that aren't chock full of candy to your kids, friends and family this year!
Valentine's Day is a day for sweet treats and eats, but what if you want to steer clear of sugary foods? Or, what if your special diet restricts them altogether? There are many reasons why a person may wish to avoid sugar and fatty snacks during the holiday, which is why it is good to explore non-candy Valentine's Day gifts options you have. Not sure where to begin? Then take a look below at 7 non-candy Valentine's Day gift ideas perfect for the sweethearts in your life! After all, aren't they sweet enough as they are? Take a peek at the great ideas below!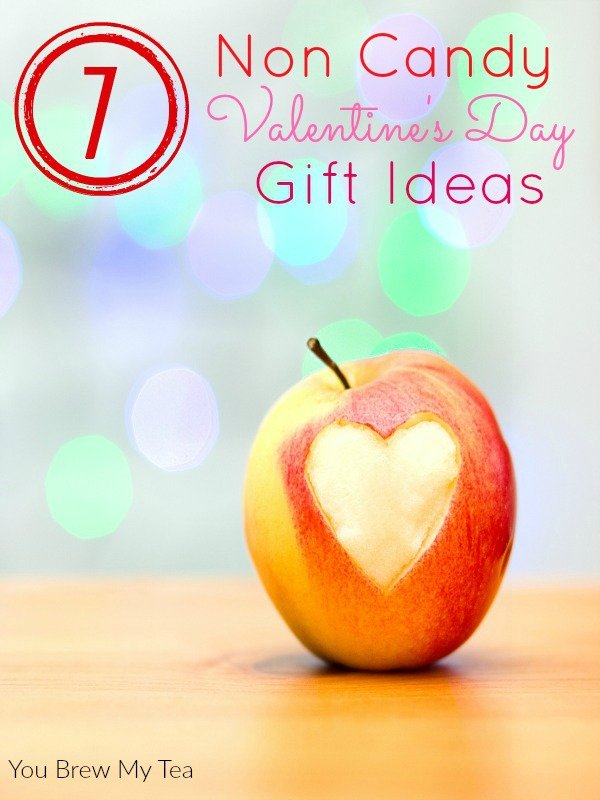 7 Non-Candy Valentine's Day Gifts Ideas
This post may contain affiliate links. 
1. Nail Polish
This is an excellent idea for young ladies, pre-teens, teachers, and co-workers. Nail polish in a Valentine's Day color such as pink, purple, or red is perfect for the Valentine's Day season and gift giving. Plus, it is a gift that will last many uses, not just one like a candy bar would. Pair with a colorful nail file for an extra touch.
2. Hand lotion/sanitizer.
Hand lotion and sanitizer always come in handy! In fact, this is one of those Valentine's Day gifts that keeps giving long after the holiday.  Gift these items to students, teachers, coworkers, or anyone who could use them. Choose a sweet or floral scent that compliments the holiday well, and add some ribbon for a festive touch.
3. Playing cards.
You can gift your Valentine a deck of playing cards along with a note that reads, "You are my King/Queen of hearts." This is the perfect gift for a person who loves card games or games in general. Wrap them up with some ribbon and you are all set.  You may even find speciality cards that suit their personality specifically like these Hunger Games playing cards that are under $5!
4. Candles.
Doesn't everyone love candles? Gift your Valentine their favorite sent along with a note that they "light up" your life. You can find holiday scents or dress up an everyday scented candle with some colorful ribbon or a gift bag. This is one of my personal favorite Valentine's Day gifts ideas to receive and give.  Chose this gift that any candle lover is sure to get use out of.
5. Socks.
Getting socks as a kid isn't exciting, but getting socks as an adult always is! Head to Dollar Tree and snag some Valentine's Day themed socks for your sweetheart. They are sure to appreciate the gesture and enjoy something so practical.  I especially love the fuzzy socks or toe socks as a fun change from the basic black and white we often wear.
6. A Picture Frame.
What could be better than a picture frame that showcases you and your sweetheart in it? Give your Valentine a framed picture of the two of you to enjoy for years to come. If you wish, you can even paint and decorate the frame to your liking.  You could even branch out and have a special picture taken just for them to make it extra special.
7. The gift of music.
If your Valentine loves music, why not gift them an iTunes gift card? You can also gift them their favorite CD. Pair these gifts with some new headphones and you have the perfect gift for the music lover in your life!  Another fun option is to create your own love song "mix tape" or playlist to share with them!
Valentine's Day gifts don't have to be about just treats and sweets. Take a look at this list of non-food treats for your Valentine and see if some of the items don't inspire you to switch up your gift giving this year!
Check out our other great Valentine's Day ideas!
Printable Coupon Book For Valentine's Day
Simple Frugal Valentine's Day Date Ideas