When it comes to desserts, cheesecake is in my top five favorites. It doesn't matter if I am celebrating or just want something sweet, cheesecake always hits the spot. This Cherry Cheesecake Recipe is no exception to that. I love that the smoothness of the cheesecake blends well with the bitterness of the cherries. If you ask me, there is no better topping for my cheesecake. Don't let the idea of making a cheesecake scare you away. It is much easier than it seems and honestly, it tastes so much better than a store bought one.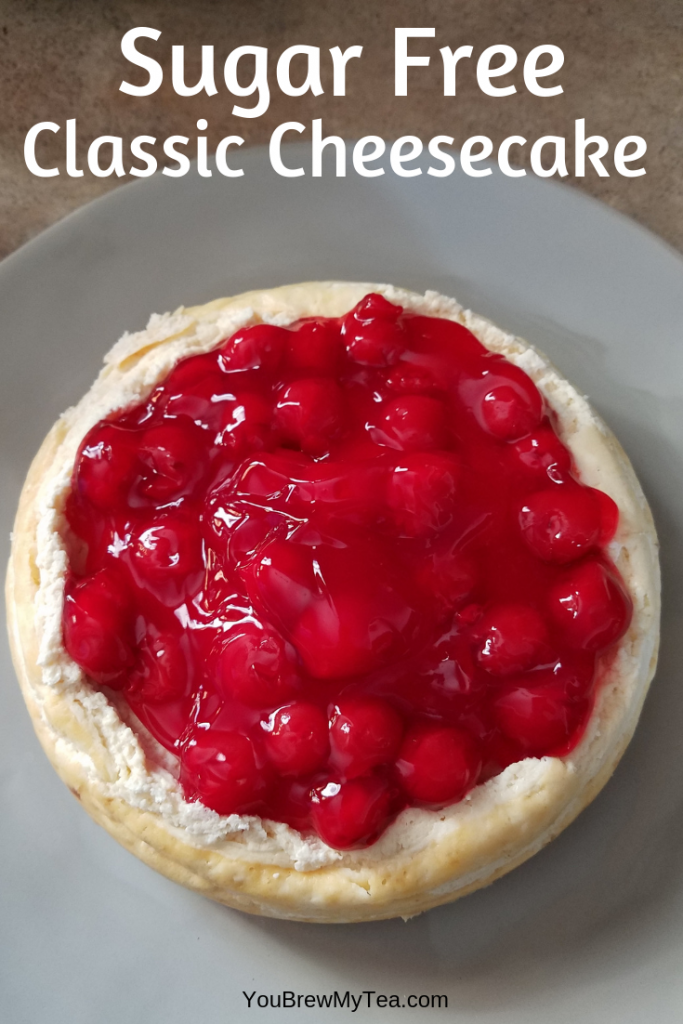 Cherry Cheesecake Recipe
The secret to a perfect cheesecake is patience and a water bath.  For years, I have made cheesecakes in the oven using a water bath method that helps keep the top from cracking.  To make it easier, I simply use one of my deep roasting pans, fill with 1″ of water, and place the springform pan into the pan to bake.  Before putting the springform pan into the water bath, make sure to wrap it the bottom in aluminum foil to prevent leaking.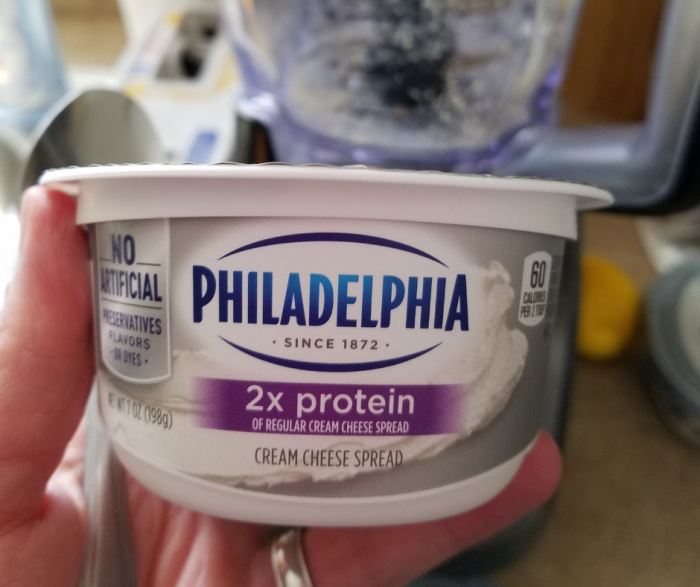 Ingredients
Graham Crackers
Splenda
Cinnamon
Philadelphia 2x Protein Cream Cheese
Eggs
Light Sour Cream
Vanilla Extract
All-Purpose Flour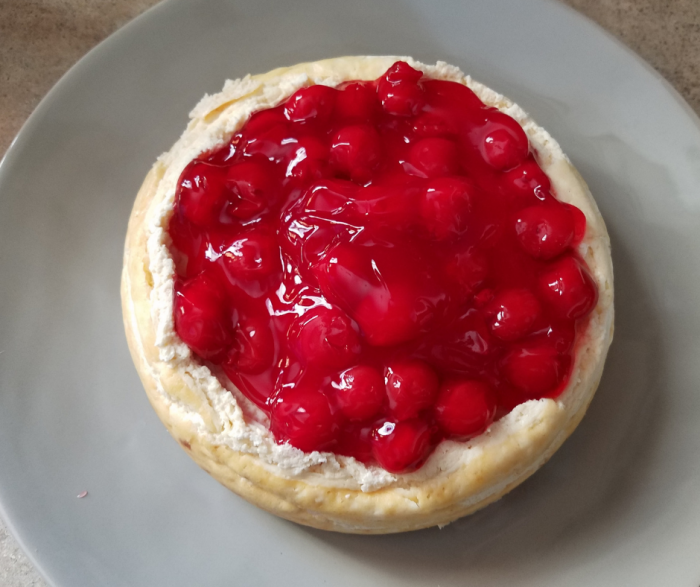 How to Serve Cheesecake
Cheesecake needs to be chilled for serving. It is best when you can chill overnight in the refrigerator.  Before serving, top with your favorite sugar-free topping.  We love sugar-free cherry pie filling.  You could also use fresh fruit, sugar-free chocolate syrup, or serve with no toppings at all!  Cheesecake is just one of those perfect dessert options that everyone loves, and it is an ideal recipe to share at events or to impress your guests.
Making cheesecake is much easier than it sounds. Don't miss out on the deliciousness that is homemade cheesecake because it looks daunting. I promise you won't ever want to eat anything but homemade again. We make this Cherry Cheesecake quite a bit in our house. Another great option with less effort is our Blueberry No-Bake Cheesecake!

Cherry Cheesecake Recipe
Makes 8 servings 5 SmartPoints per serving on the WW FreeStyle Plan
Ingredients
16 Graham Crackers
½ cup Splenda
½ teaspoon cinnamon
14 ounces Philadelphia 2x Protein Cream Cheese
2 eggs
¼ cup low-fat sour cream
1 tablespoon vanilla extract
¼ cup all-purpose flour
Sugar-Free Cherry Pie Filling
Instructions
Preheat oven to 400 degrees
Cover bottom of springform pan with aluminum foil to seal and prevent leaks.
Crush 4 sheets (16 individual crackers) of graham crackers with 1 teaspoon Splenda and ¼ teaspoon cinnamon.
Pour crushed crackers into the bottom of a springform pan
Mix cream cheese, Splenda, egg, vanilla, and sour cream together until smooth
Add in flour
Pour cream cheese mixture into the springform pan
Fill the large baking dish with 1" water
Place the springform pan into the water bath
Place baking dish holding cheesecake into the oven
Bake at 400 degrees for 15 minutes, then reduce heat to 375 and bake for additional 45 minutes.
Allow to cool before removing springform pan and topping with cherries
Best served cold
Nutrition Information
Calories:
303
Fat:
9.7
Saturated fat:
4.5
Carbohydrates:
40.3
Sugar:
21
Sodium:
361
Fiber:
1
Protein:
10.3
Cholesterol:
65