This Chocolate Covered Strawberry Cobbler is going to become a new favorite dessert in your house. It's simple, easy, and semi-homemade. Just like I like last minute recipes. Our friend Emilee made this for us and I am excited to share it again here. It's a super easy option that will help satisfy your chocolate cravings without breaking the bank on Weight Watchers points.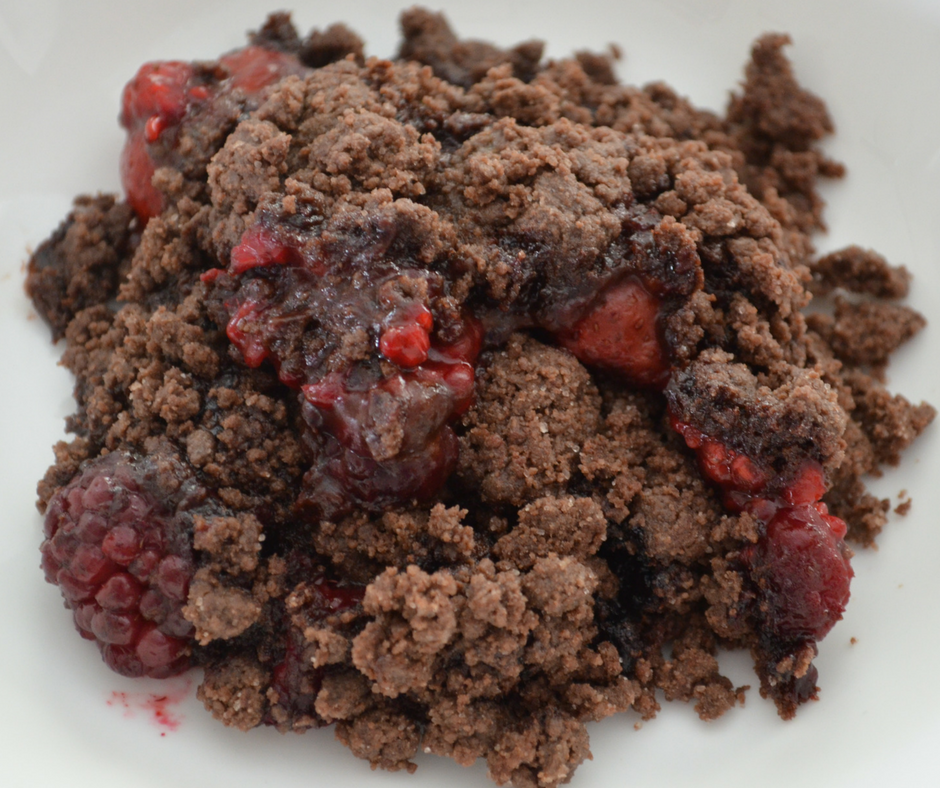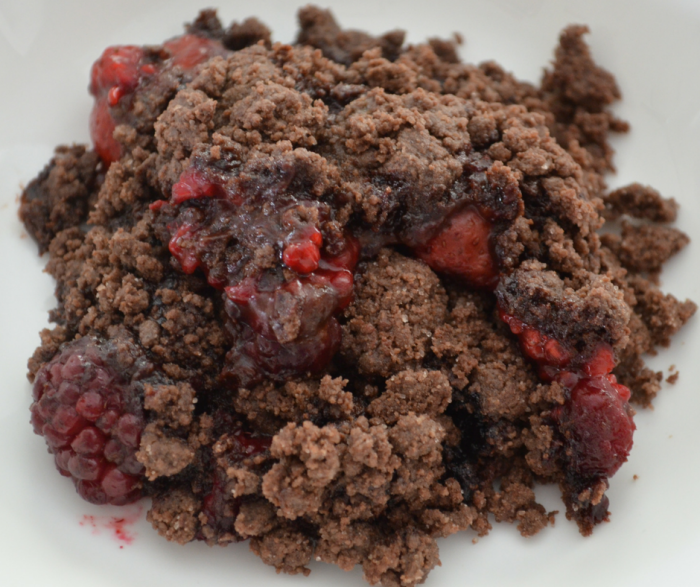 Chocolate Covered Strawberry Cobbler
This post contains affiliate links. I earn a small commission from purchases made through these links.
Covering my cravings while on Weight Watchers has proven difficult in the past. While I love finding treats that are also lower in points, it got harder when I started eating a plant-based diet and removed dairy. Recipes like this make it a lot easier for me to manage. It's low in points, chocolatey, and it is dairy free!
The Pillsbury Sugar-Free cake mixes are available in some grocery stores. You can also buy them on Amazon via Prime Pantry at a reasonable price. Buying 4-5 at a time makes it easy to have on hand when you want a last minute easy cake or cobbler!
Note: Sugar-free cake mixes do contain sugar substitutes. These often can cause stomach upset. So, as much as you want to eat the whole pan of this delicious chocolate and strawberry cobbler, you want to take care to not eat too much or you might find yourself uncomfortable.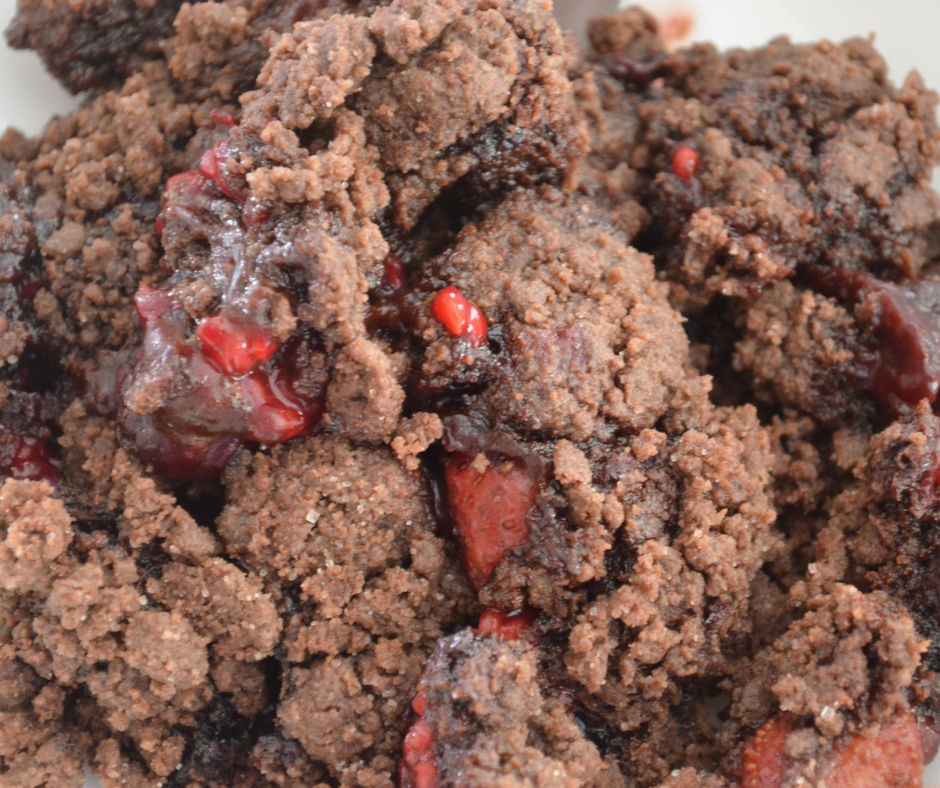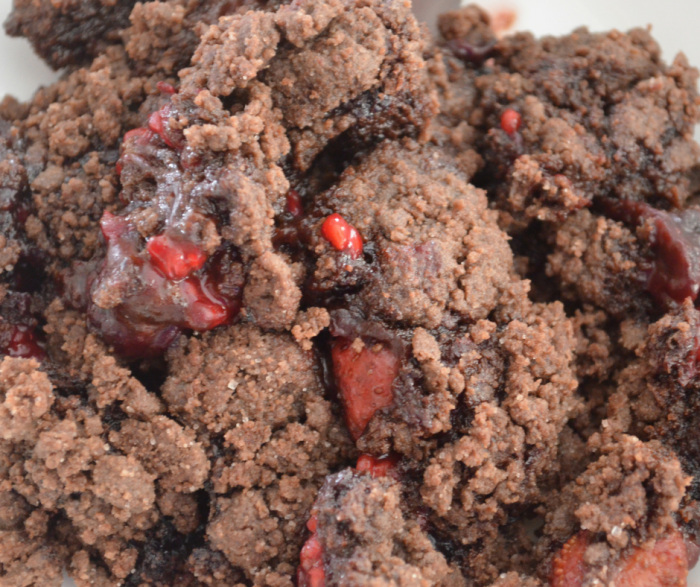 Ingredients for Strawberry Cobbler
1 box Pillsbury Sugar-Free Devil's Food Cake Mix
2 cups fresh or frozen strawberries
1 ½ cup Diet Sprite or 7-Up
Directions for Strawberry Cobbler
Preheat oven to 375 degrees.
Spray 9"x13" casserole dish with non-stick spray.
Pour strawberries into the dish and cover with dry cake mix.
Pour diet soft drink over the top of the cake mix until mostly moistened.
Bake at 375 degrees for 35 minutes.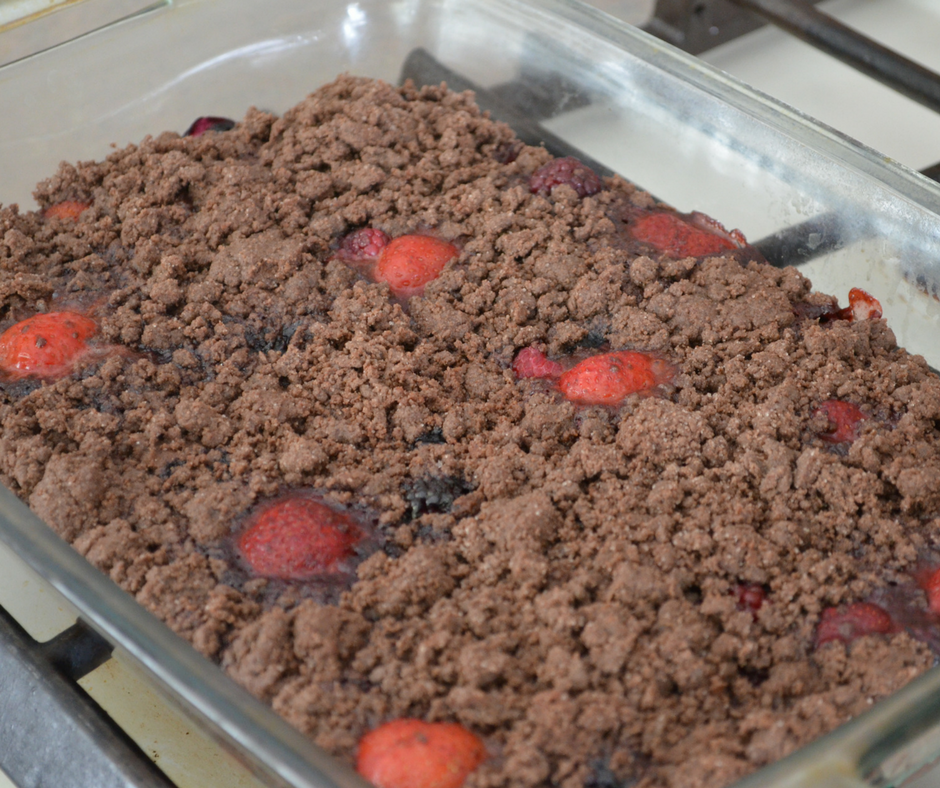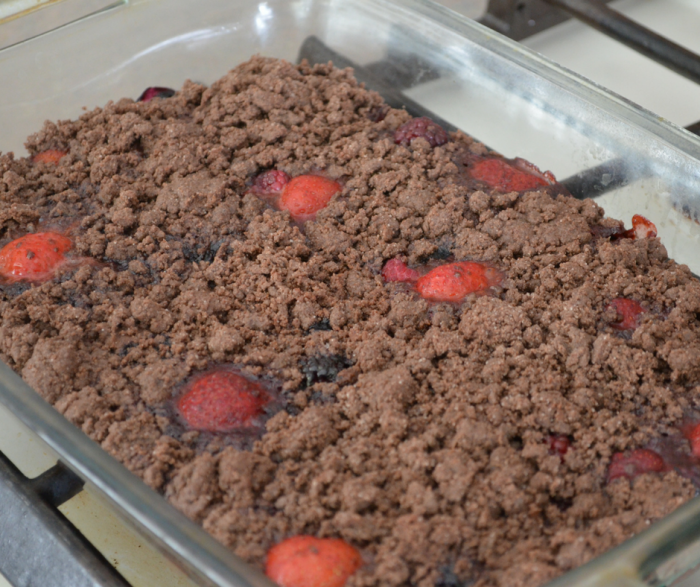 Makes 12 servings (approximately ¾ cup per serving)
5 PointsPlus
3 SmartPoints on Beyond the Scale, FreeStyle Plan, and Flex Plan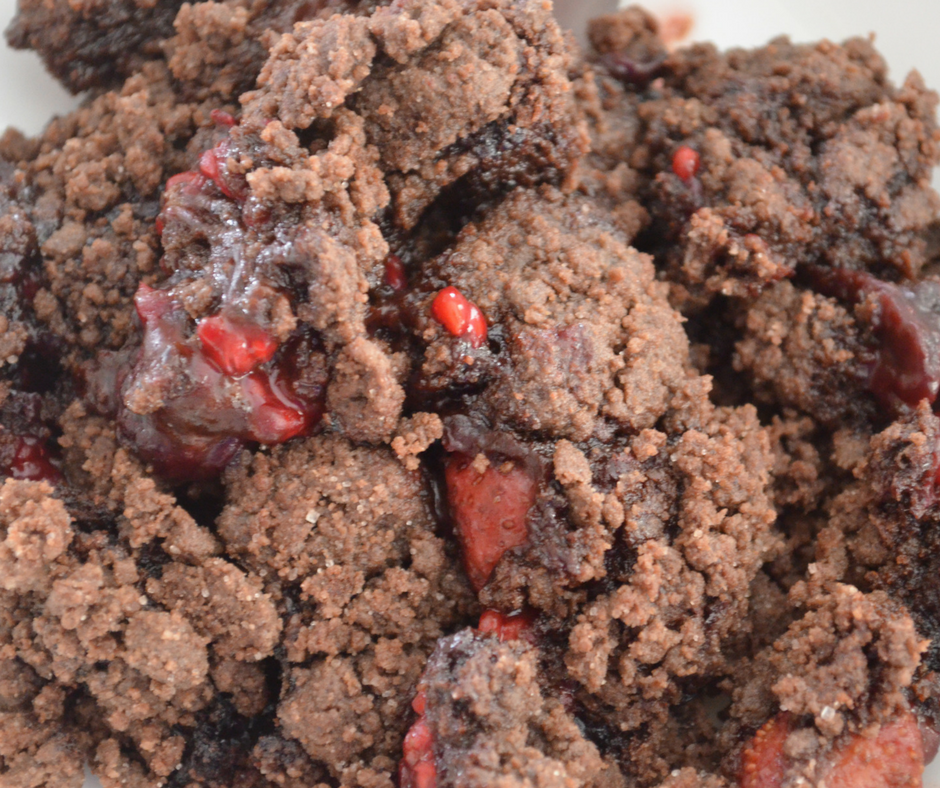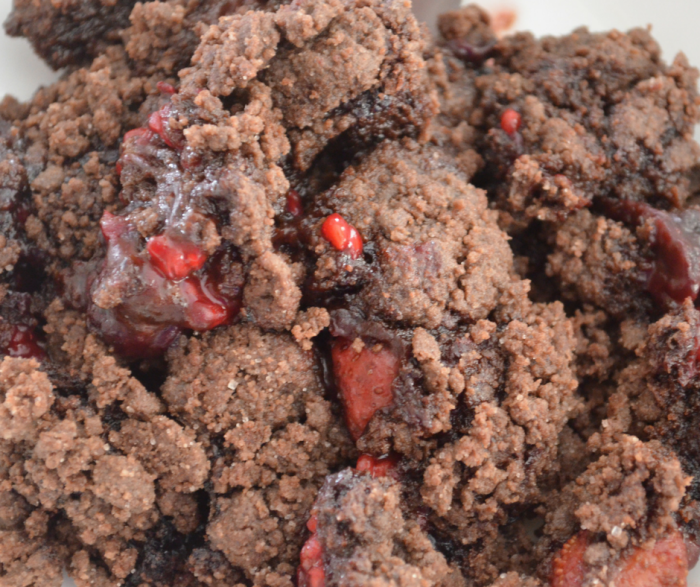 As you can see, this is one of those super easy recipes that your whole family will love you for making. A chocolate covered strawberry cobbler is a great dessert that is perfect for when you have guests, or just because. It's also a great Valentine's Day dessert idea!
If you are looking for more great recipes, don't forget to join our Weight Watchers Support Group on Facebook!
More Weight Watchers Desserts: