It's that time of year when everyone is reaching for pumpkin flavored foods.  This healthy Pumpkin Cupcake Recipe is my go-to choice!  It is so simple to make, and delicious.  The instructions below are simple, and you've probably already seen this mentioned on other websites or specifically, in Weight Watchers groups. At only 2 SmartPoints per cupcake, it is definitely a popular option!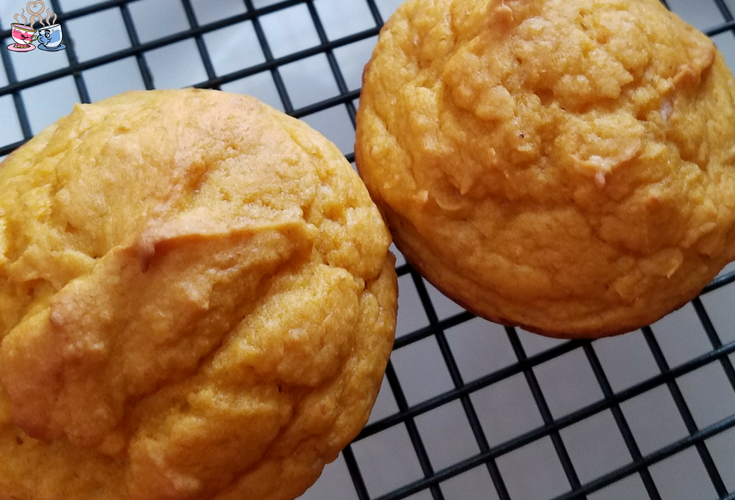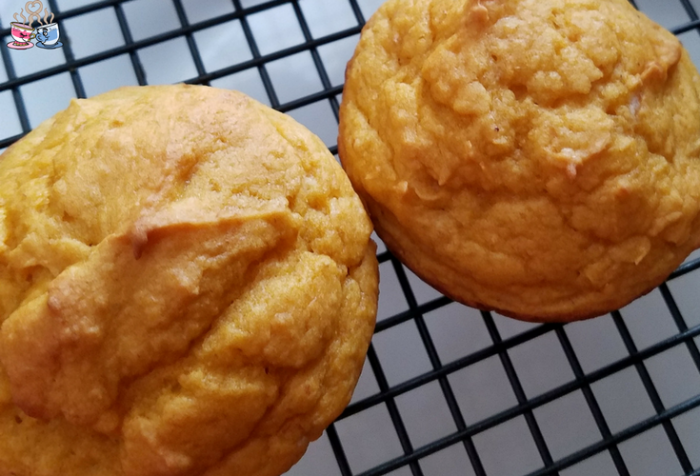 Healthy Pumpkin Cupcake Recipe
This post contains affiliate links from Amazon.  I may earn a commission from purchases made via these links. 
I make these into 24 cupcakes or muffins.  They are a bit denser than a typical cupcake, so some would consider them more of a muffin.  I use regular cupcake or muffin tins. You can spray the pan, or you can use liners.  That is totally your preference.
My favorite two muffin tins are the silicone muffin tin and these Faberware Non-Stick muffin tins.  I prefer these because they are super easy to clean and don't stick or burn easily.
Vegan or Gluten Free Options: These are accidentally a vegan recipe since most cake mixes are actually vegan until you put the oil, butter, egg into them.  Since you do not use that in this recipe, you are already eating a vegan treat.  Just watch ingredient lists if this is a concern, as not all brands are vegan.  You can also use a gluten free cake mix and have the same results, but the points would be 4 SmartPoints per cupcake since there aren't often sugar-free gluten-free cake mixes available.

Healthy Pumpkin Cupcake Recipe
Ingredients
1 box Sugar-Free Yellow Cake Mix
1 can (15oz) 100% Pumpkin Puree
1 cup water
Instructions
Preheat oven to 350 degrees.
In a large bowl, mix the dry cake mix with pumpkin puree and water. *Do not add any oil, egg, or other recommended items on cake mix packaging!
Spray or line cupcake or muffin tin.
Fill each liner ½ full.
Bake at 350 degrees for 20-22 minutes or until toothpick in center comes out clean.
Makes 24 Cupcakes
2 SmartPoints per cupcake
Not everyone loves a strong pumpkin spice flavor, and that is part of why I love these.  They are super mild and don't have an overpowering pumpkin spice flavor.  In fact, they are straight pumpkin, not the pumpkin pie mix, so if you want more of a pumpkin spice flavor you need to add that separately.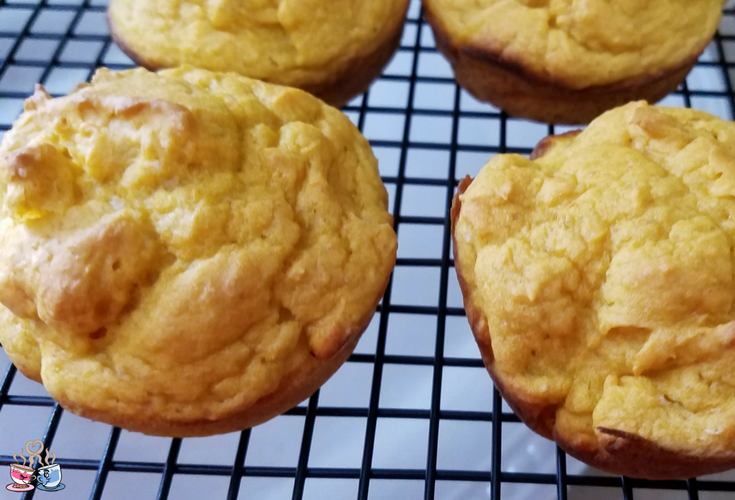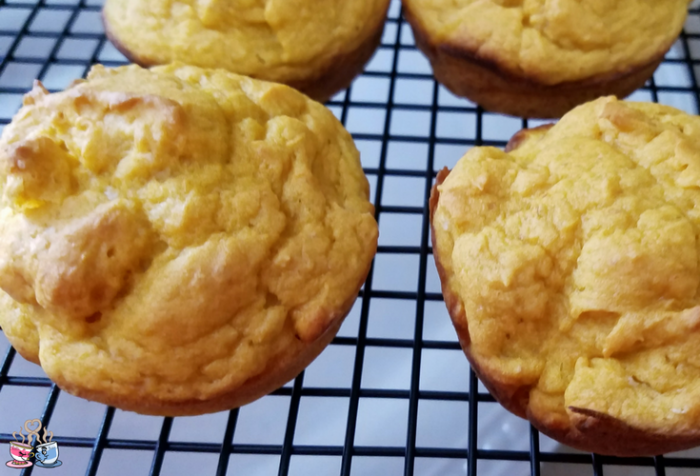 Weight Watchers SmartPoints Snack Ideas
As someone who likes a nice sweet treat every day, this easily fits into my points. At only 2 SmartPoints per cupcake or muffin, they make a good breakfast option, but also an excellent snack.  You can dress them up for just 1 more point by adding in some dark chocolate chips in the batter, coconut flakes, or even a small teaspoon of cream cheese frosting.
As you navigate the SmartPoints program with Weight Watchers, you'll learn that snacking helps to stay satisfied.  Choosing some good low point SmartPoints Snacks is a must.  Alongside some fresh raw fruits and vegetables, this is one treat that feels decadent but is low in calories, fat, and points value.
Make these healthy pumpkin cupcake recipe year round, or simply during the always popular pumpkin spice season of Fall.  You are sure to appreciate the ease of making these, along with the delicious flavor!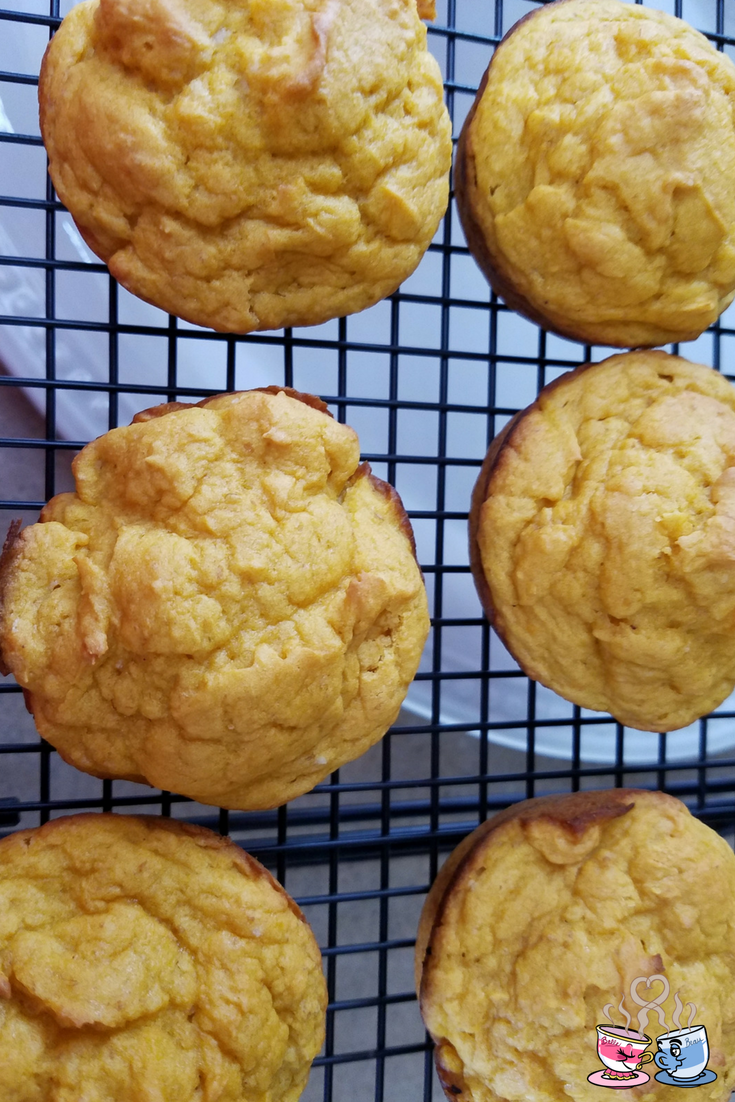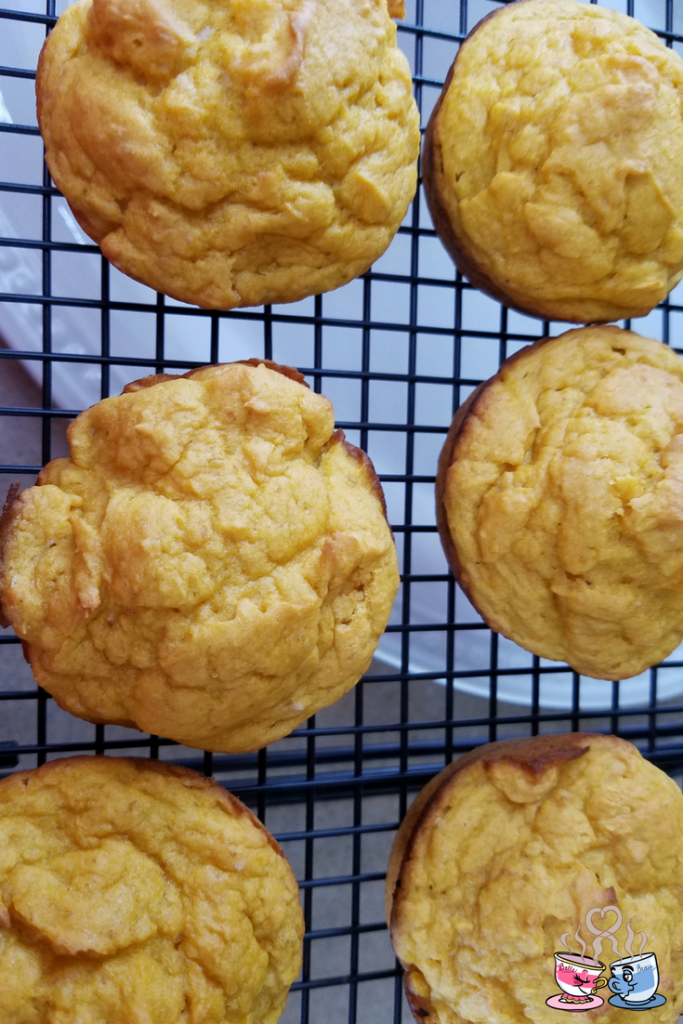 More Weight Watchers Desserts:
Weight Watchers Pumpkin Pie Eggroll
Weight Watchers Pumpkin Pie Tarts
Oreo Pudding Chocolate Lasagna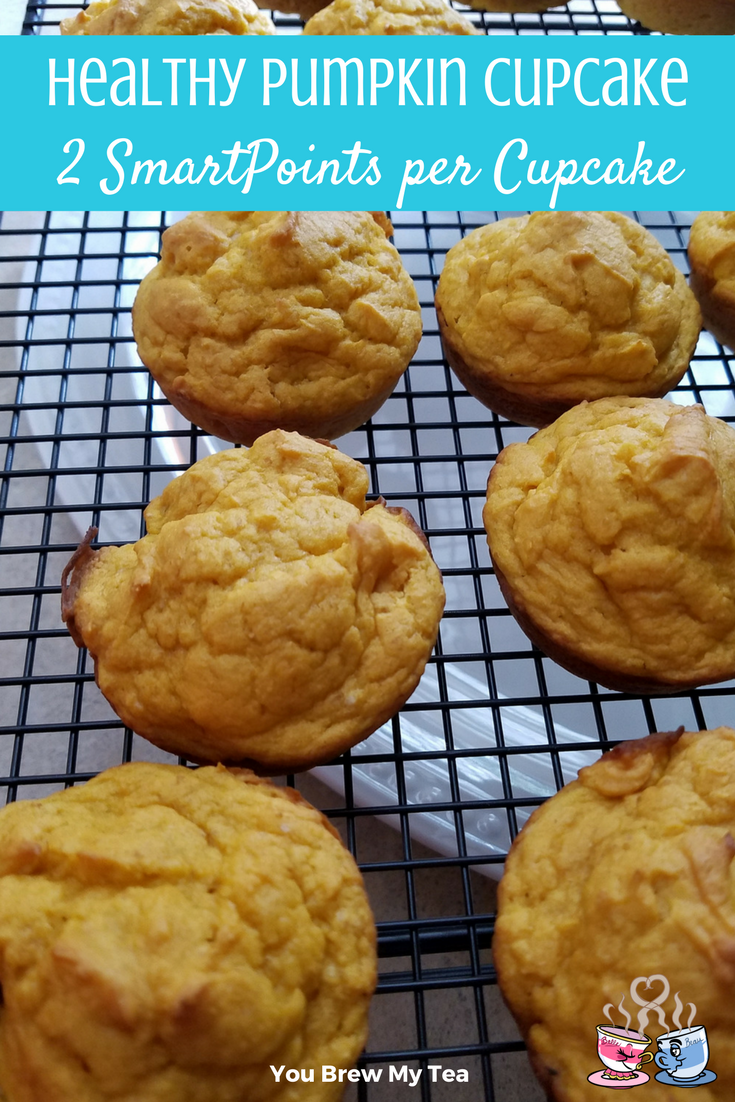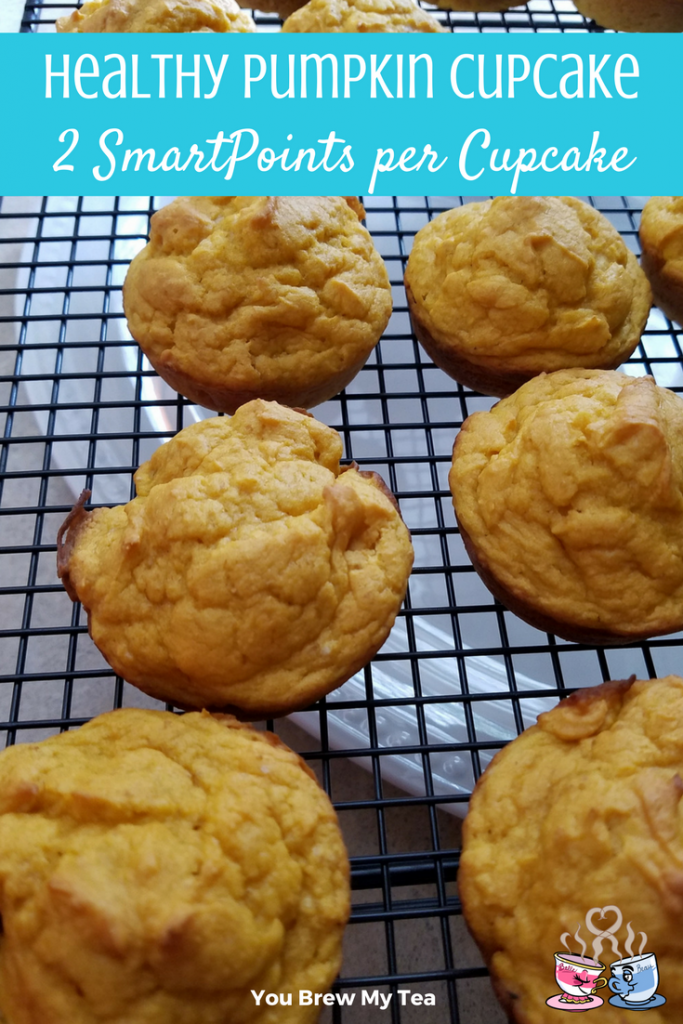 Check out Where I Party with other bloggers sharing great recipes and crafts!