We love easy, fun and yummy foods.  With the holidays just around the corner, it is time to make some of our favorites.  These Weight Watchers Pumpkin Pie Tarts are one of our favorites because it is so easy to calculate points.  With each tart being only 1 Weight Watchers Point - you can easily know exactly what you are taking in.  When we were asked to test out Monk Fruit In The Raw a few weeks ago, I knew this was the perfect recipe for that!  Of course it would keep these low calorie, low point and just as delicious!  Add a dollop of sugar free fat free whipped topping - or even healthier - whipped coconut oil for a yummy addition to these pies.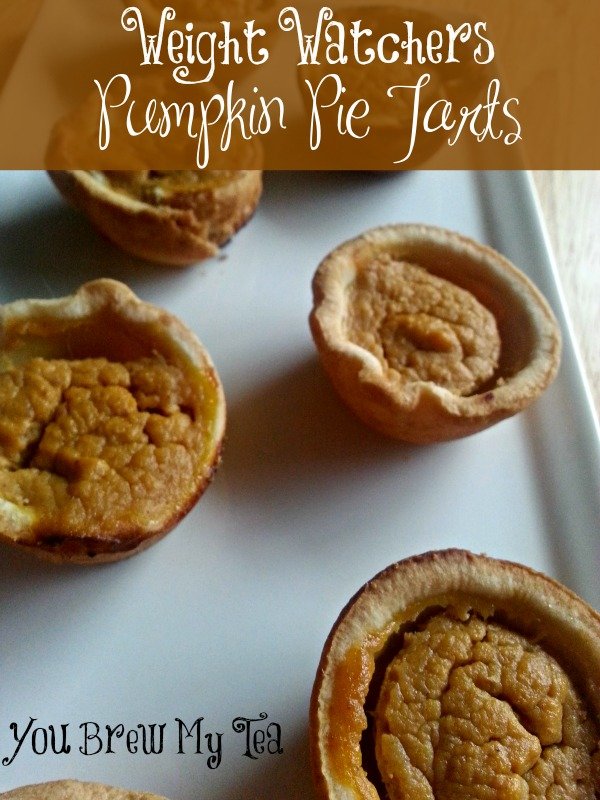 WEIGHT WATCHERS PUMPKIN PIE TARTS
Pumpkin pie has long since been a favorite at our holiday tables.  Everyone in our family loves them, but with diabetes on our list of health concerns, limiting sugar intake meant limiting our favorite holiday desserts.  This year, I could take a great tasty pie to my parents house for our annual Thanksgiving dinner, AND my dad could enjoy eating it!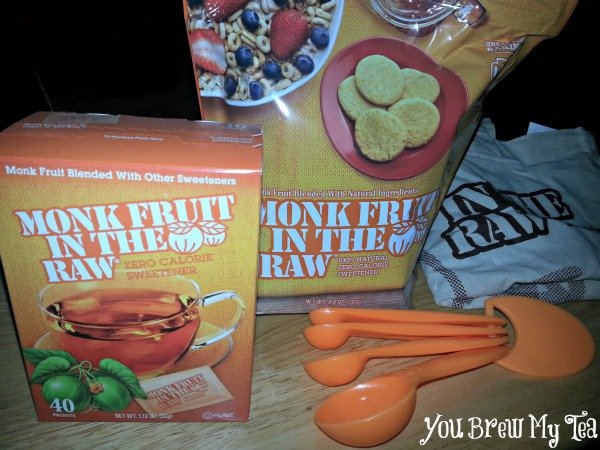 Monk Fruit In The Raw is a great sugar substitute for almost anything.  It has zero calories, and you only need to use half the amount you normally would regular sugar in baking!  That was perfect for this dish!  When the pie disappeared within minutes, I knew I had found a great sugar substitute that everyone would actually enjoy.  Nobody could even tell it wasn't a regular sugar filled pie!

Weight Watchers Pumpkin Pie Tarts
Ingredients
1 Can 100% Pumpkin Puree
½ Cup Monk Fruit In The Raw (For Baking)
¾ Cup Skim Milk
2 Large Eggs
1 Teaspoon Ground Cinnamon
½ Teaspoon Ground Cloves
½ Teaspoon Ground Ginger
½ Teaspoon Ground Nutmeg
1 Teaspoon Vanilla Extract
2 Pie Crusts
Instructions
Preheat oven to 375 degrees
In large bowl mix together all ingredients except for pie crust until well blended. Set aside.
Using small round cookie cutter, cut circles of pie crust out for each tart.
Place crust into mini mufin pan or tart pan and press down to create shell.
Fill each crust with 1-1 ½ Tablespoons pumpkin puree
Bake at 375 degrees for 12-15 minutes or until pumpkin puree is set and crust is golden.
Chill an serve alone or with a dollop of whipped cream or sugar free cool whip.
Each tart is 1 Weight Watchers Point.
Weight Watchers Point = 1 Per Tart
We use Immaculate brand ready made pie crusts for this.  If you made a lower fat version at home, you might be able to cut the point value even more.  While my Granny was an expert pie crust maker, I did not get those skills.  I can make a decent pie crust, but more often than not - I am the one who just buys a quality brand in store instead.  If you are great with crusts, then make your own and calculate the points from there.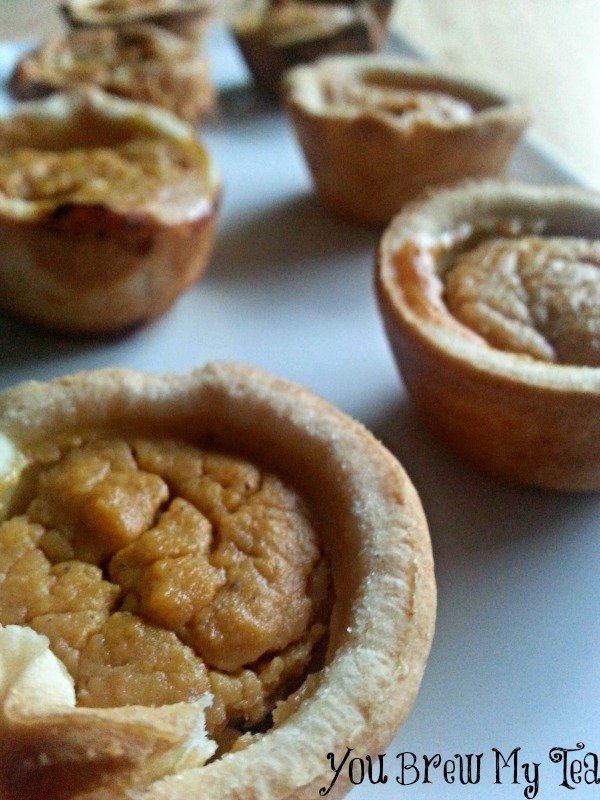 For more about the In The Raw family of products, make sure to check them out on their website InTheRaw.com, Facebook and Twitter!
If you are looking for other great Weight Watchers Recipes check out our other popular posts!
Weight Watchers Sesame Chicken
Weight Watchers Baked Pumpkin Pie Egg Rolls
Weight Watchers Baked Veggie Egg Rolls
Weight Watchers Green Chile Chicken Enchilada Soup
Thanks to Green Moms Meet and Monk Fruit In The Raw for the chance to test out this great product in our holiday recipes.
I received this product for free from the sponsor of
the Moms Meet program, May Media Group LLC,
who received it directly from the manufacturer. As a
Moms Meets blogger, I agree to use this product
and post my opinion on my blog. My opinions do not
necessarily reflect the opinions of May Media Group
LLC or the manufacturer of this product .