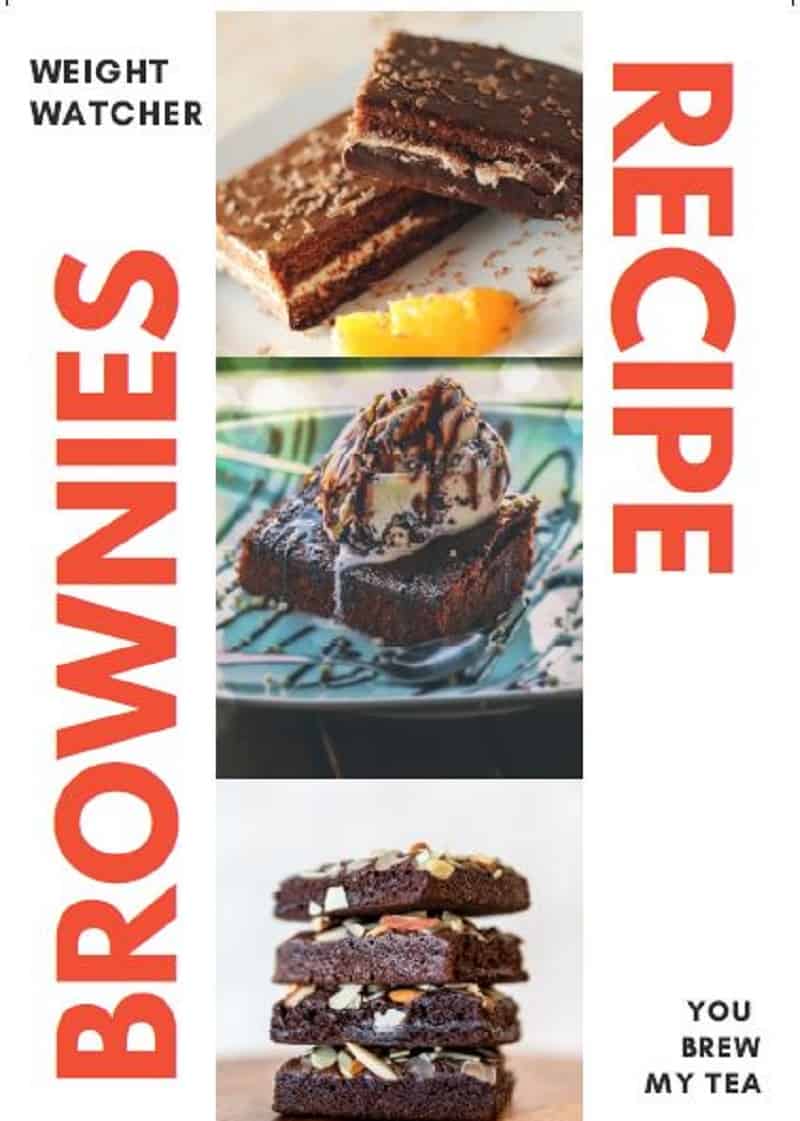 It's brownies. You're allowed to eat them, and enjoy them, and it won't even affect your points! Whether it is a little ingredient swap to beef up the nutritional content of your brownie or its a back to basics overhaul, these brownies will satisfy your chocolate and cake cravings for good! 
Related Reading: 10 Best Weight Watchers Snacks
Classic Cakey Brownie (For just 1 point!)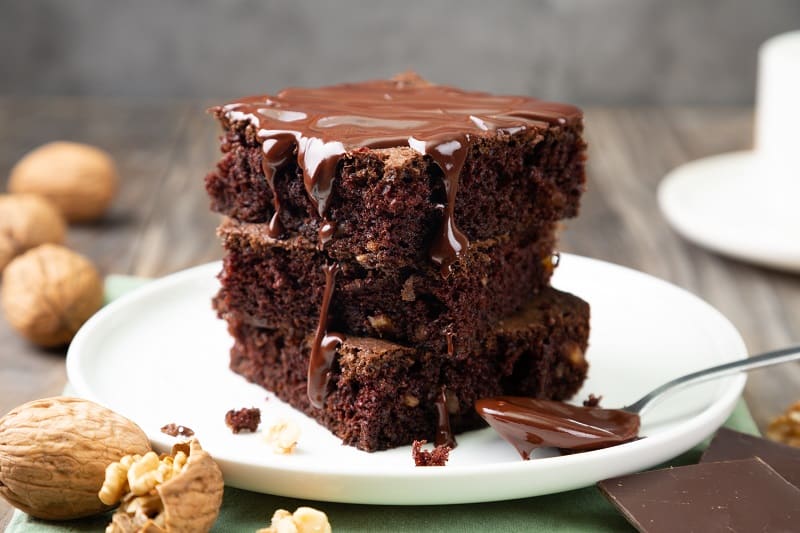 This brownie is your traditional brownie. Note: not a fudge brownie, if that is your thing, read on.
Serves: 16 
Points:  1
You Will Need:
¾ cup flour

¼ cup plus 2 tablespoons cocoa powder

½ cup of sugar

½ cup Splenda

¼ teaspoon baking soda

¼ teaspoon salt

⅓ cup unsweetened applesauce

3 egg whites

1 teaspoon vanilla
Instructions:
Step 1: 
Mix together your dry ingredients: flour, cocoa, sugar, Splenda, baking soda, and salt.
Step 2: 
Stir in your wet ingredients: applesauce, egg whites, and vanilla.
Step 3:
Spray an 8 inch, square, baking pan with cooking spray, and pour your mixture evenly into the pan. 
Step 4:
Set your oven to 350 degrees, and bake for 20 minutes. You are aiming for firm edges, with a slightly softer center. 
The NEW myWW Program is Here and it's Our Most Customized Ever! WW is Weight Watchers Reimagined. Join Today!
Gluten-Free Chocolate Zucchini Brownies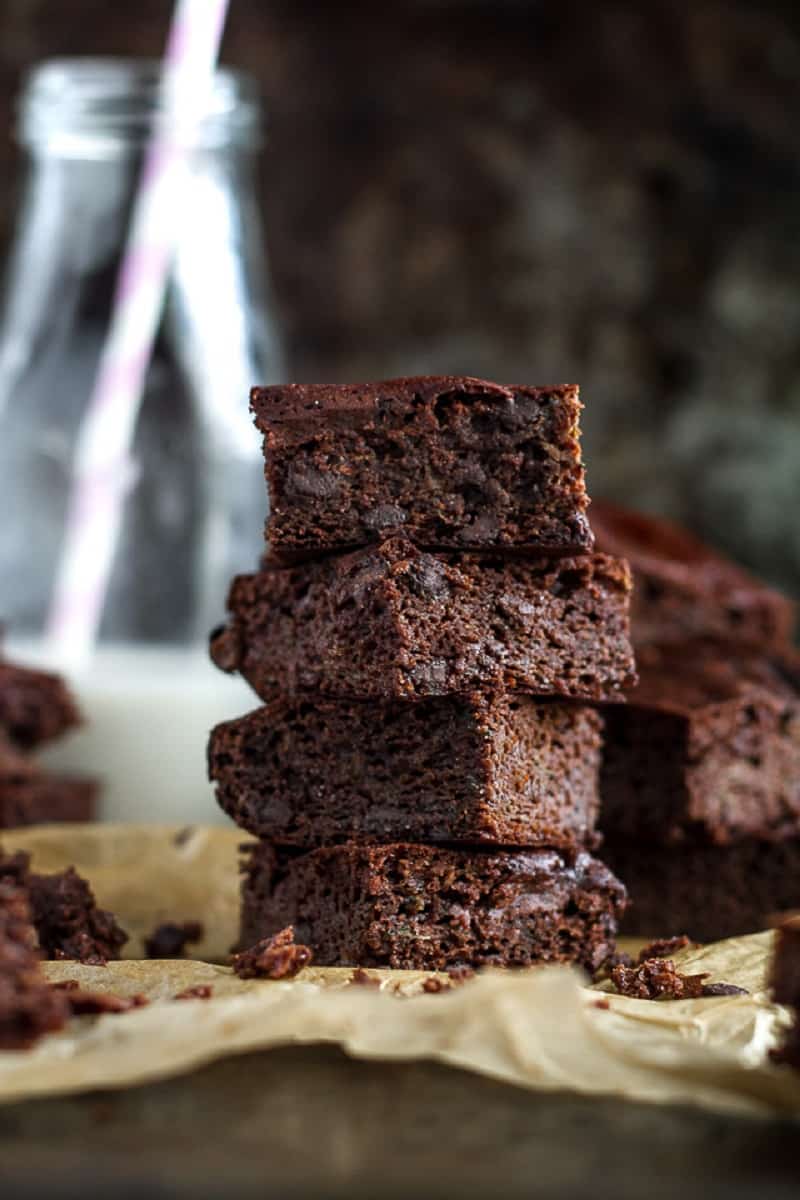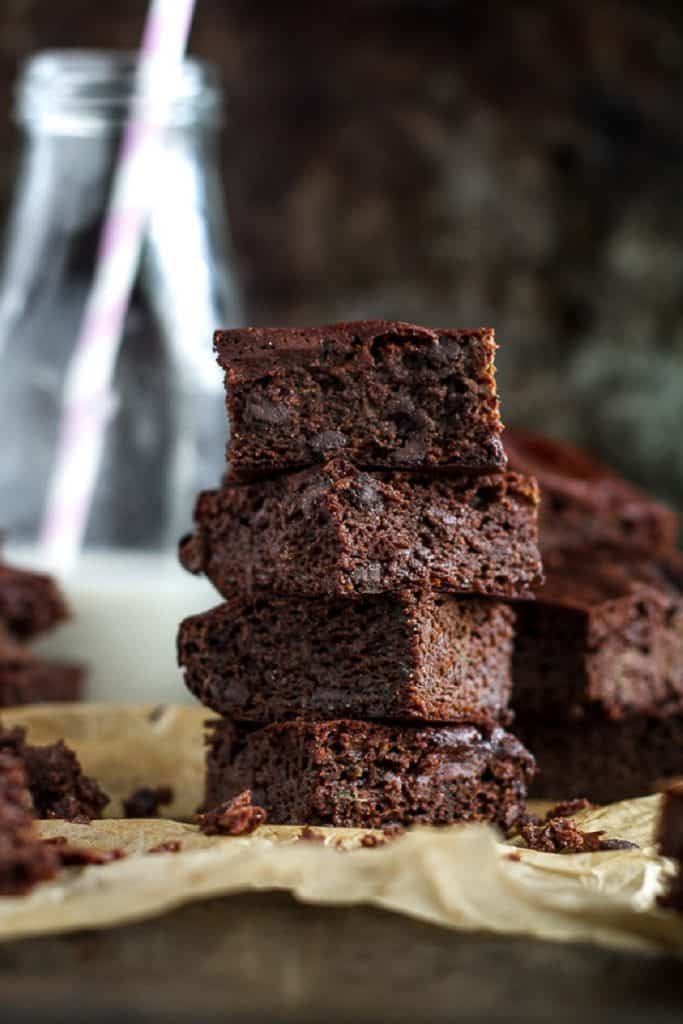 Serves: 9
Points: 3
You Will Need:
1 medium to large zucchini, and 2 to 3 tablespoons water

½ cup + 1 tablespoon all-purpose gluten-free flour

¼ teaspoon xanthan gum (some blends already include this, so check it's not already in another ingredient)

¾ cup unsweetened cocoa powder ⅛ teaspoon baking soda

¼ teaspoon kosher salt

½  cup granulated sugar

4 egg whites 

2 tablespoons honey

1 tablespoon neutral oil ( your neutral oils are: canola, vegetable, grapeseed or peanut oil, any of these will do.)

3 ounces miniature chocolate chips, tossed with ½ teaspoon cornstarch
Instructions:
Step 1:
Preheat your oven to 325°F. Spray some cooking spray and line an 8-inch square baking pan with two sheets of unbleached parchment paper, leave enough paper that it can hang over the edges, and set this aside for later.
Step 2:
Grab your zucchini. Trim the ends of the zucchini and slice into small coins or chop roughly; whatever will make it easier for you to blend. Add 2 tablespoons of water in the blender and then add the zucchini, blend until smooth. 
Step 3:
Get a strainer ready over a medium-sized bowl and pour what is now your zucchini puree over it. Try and get as much liquid out of the puree as you can by pressing and stirring to get all areas. Take your ¼ cup and measure out the strained zucchini puree, setting it aside for now.
Step 4:
Now grab your large bowl. Place the flour, xanthan gum, cocoa powder, baking soda, salt, and granulated sugar all in there and whisk to combine well. With your hands or a spoon, create a well in the center of the dry ingredients and add the ¼ cup strained zucchini puree, egg whites, honey, and oil, mixing each new ingredient as you go to make sure everything is combined. 
Step 5:
Add the cornstarch-dusted chocolate chips, and mix until the chips are evenly distributed throughout the batter. Scrape the batter into the prepared pan and spread it into an even layer with a wet spatula.
Step 6:
Pop the pan right in the middle of the preheated oven and bake until firm to the touch, that should take around 25 minutes, max. 
You will need to allow it to cool for 10 minutes in the pan, so it takes its final form,  before lifting out of the pan by the parchment paper and transferring to a wire rack to cool completely. 
Skinny Lemon Brownies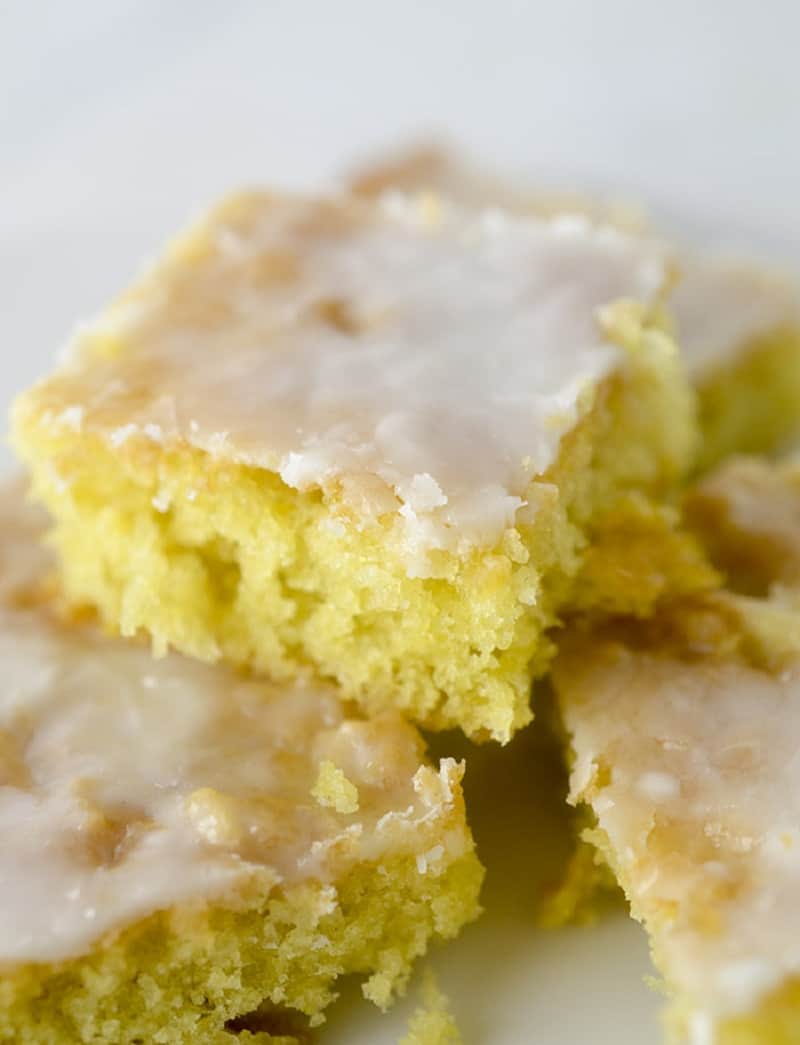 Serves: 16
Points: 3
Ingredients:
½ cup all-purpose flour

¼ cup whole wheat pastry flour

1 stick butter, softened

2 large or extra-large eggs

¾ cup superfine sugar or granulated sugar

2 tablespoon lemon fresh lemon juice

1 ½ tablespoon lemon zest

¼ teaspoon Kosher or sea salt

¼ teaspoon baking soda

¼ teaspoon baking powder

½ teaspoon vanilla extract
Lemon glaze:
½ cup sifted powdered sugar

2 tablespoon fresh lemon juice

½ teaspoon cold water if needed

lemon zest for sprinkling on top
Instructions:
Step 1:
Preheat oven to 340 degrees. Spray a nonstick 8 or 9-inch square pan with cooking spray. Set aside for later.
Step 2:
In a large mixing bowl beat the softened butter with the sugar with a handheld mixer or stand mixer, until fluffy. Add the eggs one at a time to make sure they are each combined well. 
Step 3:
Add the lemon juice and zest and mix thoroughly until combined.
Step 4:
In a separate bowl, whisk together the flour, salt, baking soda, and baking soda. Add the flour mixture into the wet ingredients and beat at medium speed for about 1 to 2 minutes until nice and creamy.
Step 5:
Pour batter into prepared pan and bake for about 20-24 minutes. Try not to over bake. The edges will turn lightly golden brown. A toothpick should have moist crumbs. Let cool on a wire rack for at least 20 minutes.
Step 6:
While cooling, prepare the glaze by simply mixing all your glaze ingredients together with a fork or whisk. Then spread over the brownies and sprinkle on the zest. 
No-Bake Brownies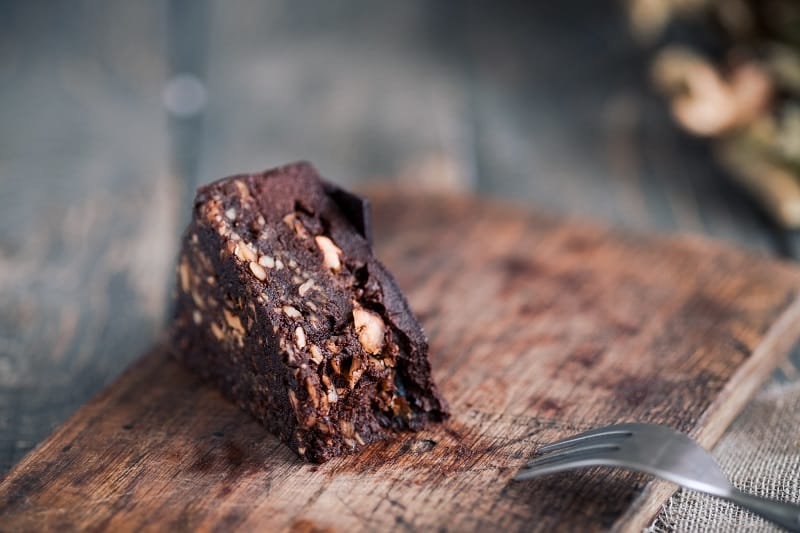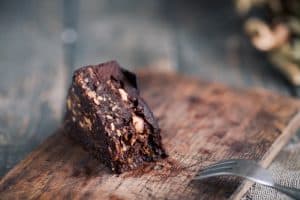 Serves: 4
Points: 0-1
Ingredients
1 medium RIPE banana

1 tablespoon unsweetened cocoa powder 

3 packets Truvia Calorie-free sweetener from the stevia leaf 

2 tablespoon PB2 Powdered peanut butter  
Instructions:
Step 1:
Grab your ripe banana  and mash away until there are no chunks
Step 2:
Then mix in the PB2 peanut butter powder and cocoa powder.
Step 3:
Spread the mixture out onto parchment paper.
Step 4:
Pop it in the freezer till firm all the way through. This should take about an hour.
Step 5:
Once frozen, cut into squares!
NOTES: It melts quickly, so you may need to refreeze a bit mid snack. It reminds me of brownie batter! Feel free to double the recipe depending on how many brownies you want to make!