When I was invited to share about the OREO Dunk Challenge I knew exactly what I was going to share with you.  This OREO Pudding Chocolate Lasagna has become my new favorite special treat since I've been doing the Weight Watchers program.  I love that it is so easy to make, and since I am using a favorite food, it hits the spot.  At only 4 SmartPoints per serving, it's a huge hit.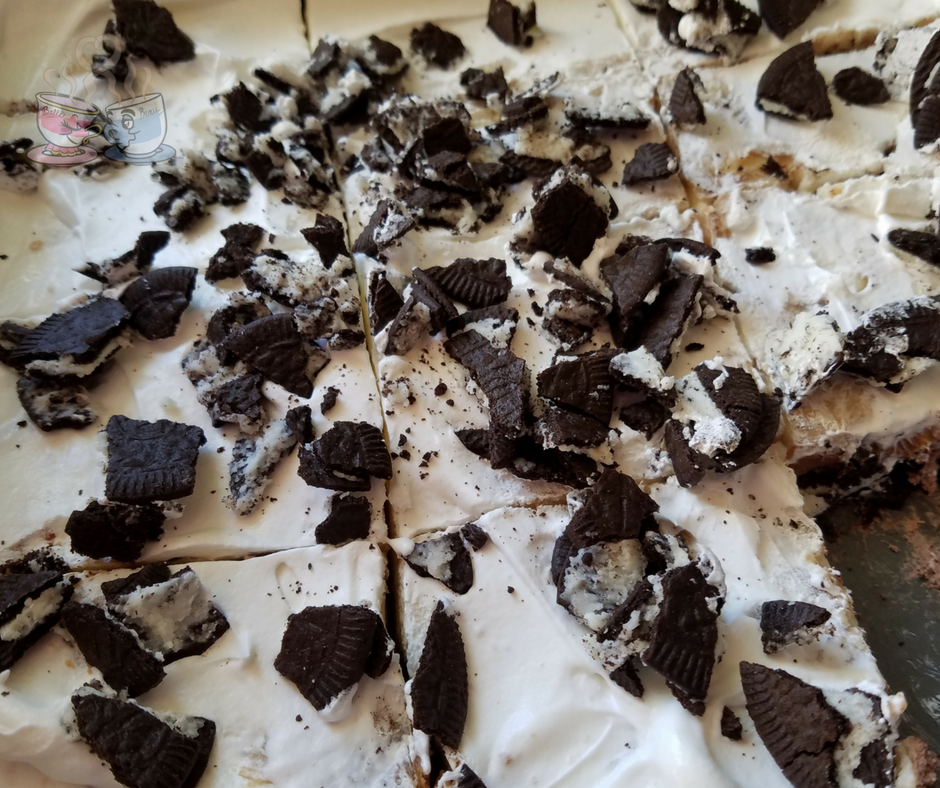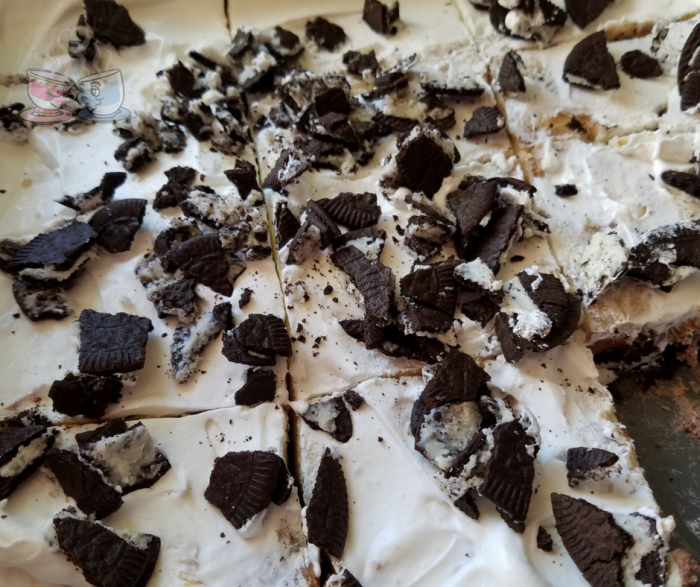 OREO Pudding Chocolate Lasagna
OREO Cookies are a staple item in our house.  Even when I decided to work to lose weight, I knew these would show up in our house.  Why?  Because they are the comfort food that I often crave.  I knew I could enjoy just 1-2 and still manage my points.  Then, I found out that as I lose weight, I have fewer points, and that means fewer cookies.  So, that's where I found this amazing recipe concoction an ideal choice.
In our house - my Beau loves the classic OREO cookies or the Reduced Fat OREO cookies.  I grab the OREO Thins cookies since they work into my diet program better.  The Wee Child loves the Golden OREO cookies.  When we have these on hand, my Beau dunks the whole thing into his glass then eats.  He has even been known to put an entire cookie in his mouth and simply chase it with milk!  The Wee Child is more likely to barely dunk his cookies into the milk.  Just enough to get them a bit wet.  I, on the other hand, like to add mine to this recipe as a way of "dunking" them into something to soften and eat instead of drink so it stays low-point for my diet.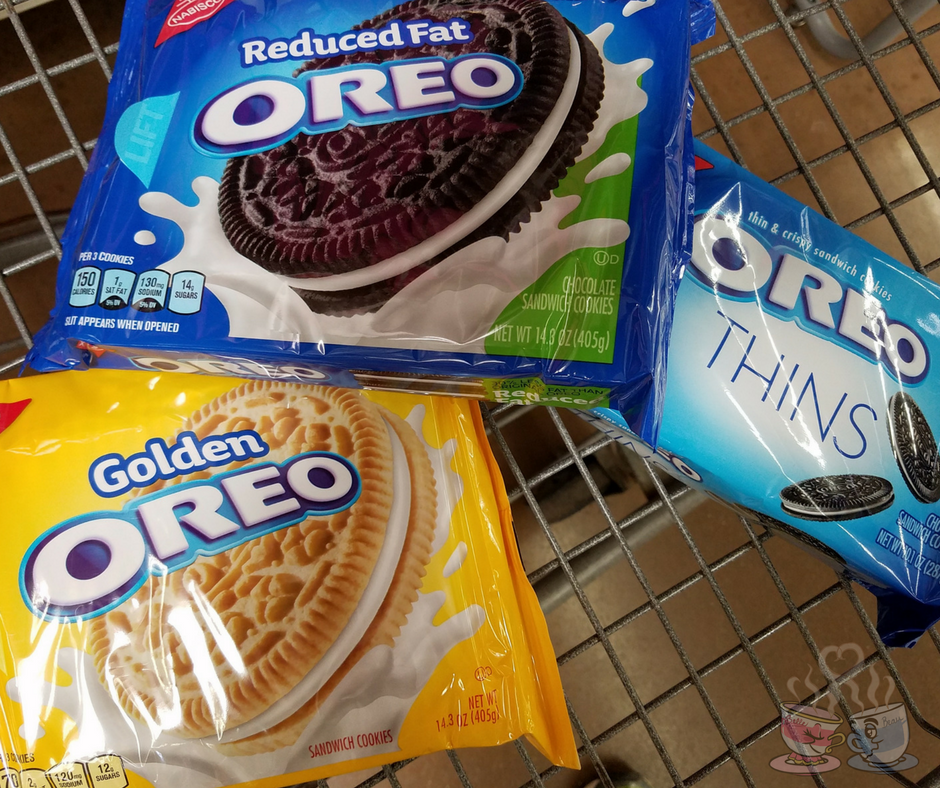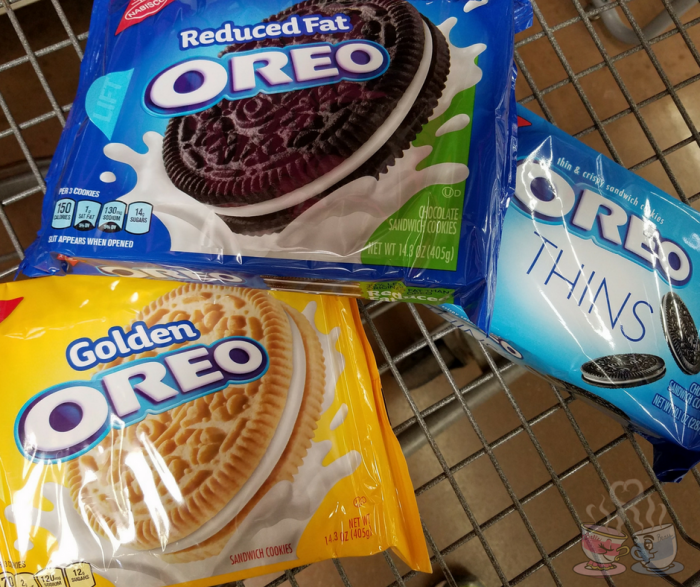 Ingredients: 
20 OREO Thins Cookies
1 8oz. container Light Whipped Topping
1 Sugar-Free Fat-Free Chocolate Pudding Mix
½ cup Skim Milk
2 ripe Bananas
2 tablespoons Peanut Butter
Directions: 
Mix ½ 8oz. the container of light whipped topping with sugar-free fat-free chocolate pudding mix and ½ cup skim milk.  Pudding mix is dry, do not make as directed on package.
Place 16 OREO Thins Cookies onto the bottom of the pan (I use a 9x9" pan).
Spread pudding nd whipped topping mixture over OREO cookies
Slice bananas into small pieces and spread over the top of the pudding mixture
Heat the peanut butter in the microwave for 30-45 seconds to make easier to drizzle over the bananas.
Drizzle peanut butter over top of mixture
Top with remaining whipped topping and sprinkle top with 4 crushed OREO cookies
Freeze for 2 hours.
Makes 12 servings
Each serving is 4 SmartPoints
I dunk my OREO Cookies by adding them to this great dessert and eating with a spoon!  That makes it easy for them to fit into my diet plan, while still getting a chance to enjoy the delicous OREO Cookies I love!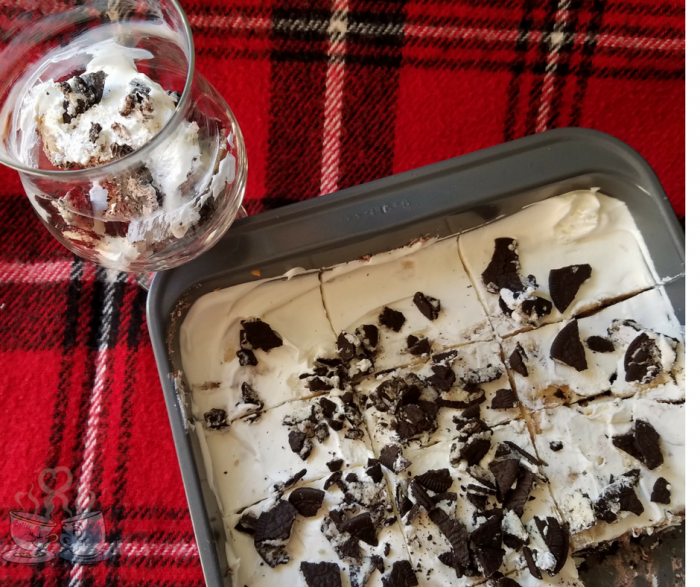 OREO Pudding Chocolate Lasagna For OREO Dunk Challenge
Ingredients
20 OREO Thins Cookies
1 8oz. container Light Whipped Topping
1 Sugar-Free Fat-Free Chocolate Pudding Mix
½ cup Skim Milk
2 ripe Bananas
2 tablespoons Peanut Butter
Instructions
Mix ½ 8oz. the container of light whipped topping with sugar-free fat-free chocolate pudding mix and ½ cup skim milk.
Place 16 OREO Thins Cookies onto the bottom of the pan (I use a 9x9" pan).
Spread pudding nd whipped topping mixture over OREO cookies
Slice bananas into small pieces and spread over the top of the pudding mixture
Heat the peanut butter in the microwave for 30-45 seconds to make easier to drizzle over the bananas.
Drizzle peanut butter over top of mixture
Top with remaining whipped topping and sprinkle top with 4 crushed OREO cookies
Freeze for 2 hours