This Gingerbread Homemade Body Scrub is a great choice for fall or winter.  It is the perfect time for delicious holiday scents like pumpkin, apple, and of course our favorite gingerbread!  Oh, the spicy, wonderful scent of Gingerbread warms up your mood in even the chilliest of temps. Whether you love the flavor of the cookie version or not you will probably flip for the delicious scent of this Gingerbread Body Scrub.
This is a perfect way to soothe, moisturize, and soften dry skin due to colder temps and wind, a wonderful spiced aromatic experience, and has ingredients that improve your skin's appearance long term. First it works to slough away dead skin, then the oils that are left behind absorb and heal your skin like a fancy spa treatment without the cost or the need to even leave your home!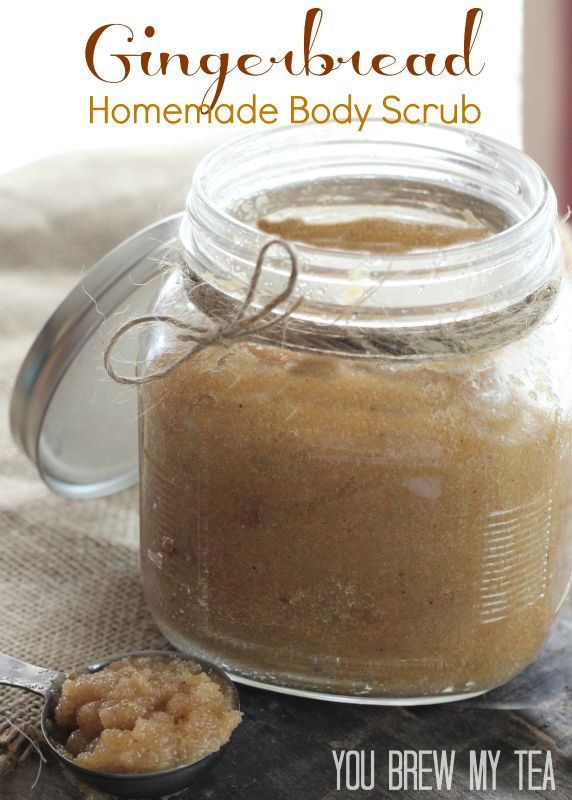 Gingerbread Homemade Body Scrub
This post may contain affiliate links
Ingredients:
1 cup brown sugar
1 cup granulated sugar
½ cup coconut oil
2 tsp. ground ginger
2 tsp. ground cinnamon
½ tsp. ground clove
½ tsp. nutmeg
2 tsp. vitamin E oil
Directions: 
Stir all ingredients in a large bowl until everything is well combined and evenly distributed.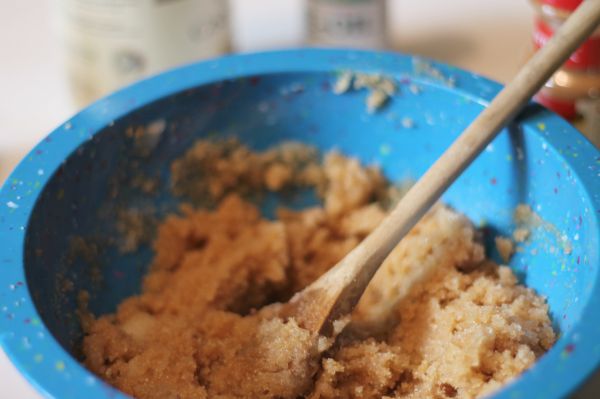 Transfer to a jar with a tight fitting lid.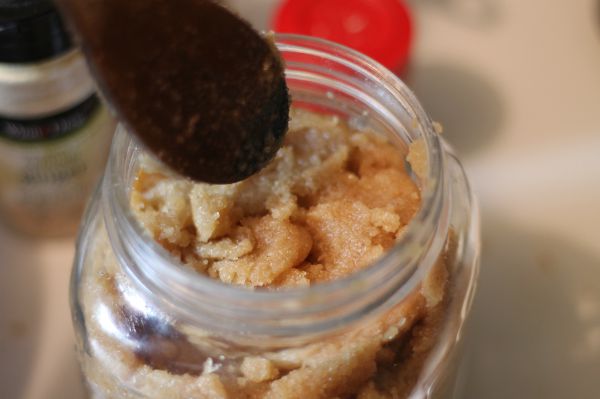 The vitamin E works as a natural preservative so your sugar scrub should last for at least 6-8 weeks if refrigerated between uses, if you decide to give it as a gift be sure to let them know it does have a shelf life.
To Use: Rub a generous scoop gently onto wet skin in a circular motion. Rinse away with water and pat skin dry with a towel.
Use caution- your shower floor may be slippery from the oils, rinse an extra few minutes to help melt and run coconut oil down the drain.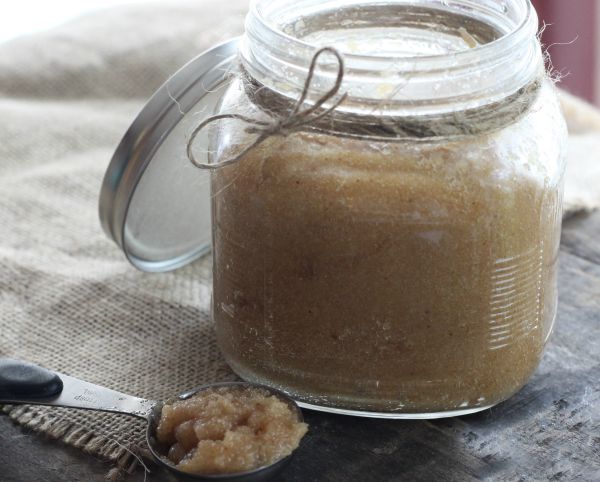 This gingerbread homemade body scrub is a perfect choice for gift giving.  Grab some simple plastic jars, ribbon and make your own label to create a gorgeous easy gift everyone will love.  Remember you are using ingredients that could potentially spoil, so make in small batches and use within 1-2 weeks if kept out in the open, or within 6-8 weeks if refrigerated between uses.
I also recommend being careful and using plastic versus glass jars for storage.  A plastic jar won't break if dropped or knocked over in the bathroom.  Just to be on the safe side, make sure you use plastic.  We found tons of different colors, sizes an styles at the Dollar Tree in our area.  You may even find them online.
If you are looking for other great DIY beauty products like this gingerbread homemade body scrub, we have tons of great products here for you to check out!
Whipped Gingerbread Body Butter