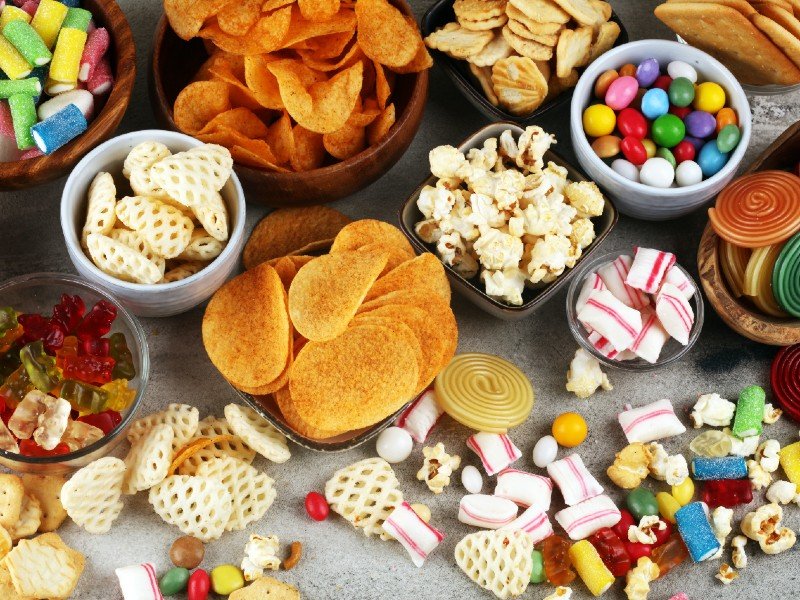 If you've recently started on a Weight Watcher diet, you might well be struggling to find low-point Weight Watchers snacks. It's important to have some go-to, easy foods that you can depend on when you feel peckish that aren't going to use up all your precious points, so here's a selection of great options.
Having a wide variety of options can make a big difference to how hard you find it to access appealing snacks, and can help if you have other dietary restrictions that are making it tricky to find suitable things to munch on.
Remember, one of the great things about Weight Watchers is that you don't have to give up the things you love; you just have to count carefully and stick to your numbers. If you aren't a fan of eating apples, celery, or cucumber for your snack, this is really helpful, because you can still enjoy "treats" any time you like.
1. Fruity Options 
We did just talk about non-fruit options, but let's start with a few choices you have that may appeal more than apples and celery sticks.
First up on the list is the good old banana, which represents a total of zero Smart Points. Bananas are a healthy, potassium-packed snack that can be very filling. They are also great for slipping in a bag or lunchbox, ready to fill the hunger gap when it hits.
Blueberries are also a zero Smart Point option. You can eat handfuls of these, filling your stomach with vitamin-packed goodness and not using up valuable points on your snacks. Some people particularly enjoy frozen, so try this option if you aren't sure about fresh.
A cup of fresh cherries, approximately 20 cherries, makes a nice change and a healthy snack choice. These are another zero-point selection, and you can mix and match with the blueberries if that appeals.
2. Crispy Cracker Choices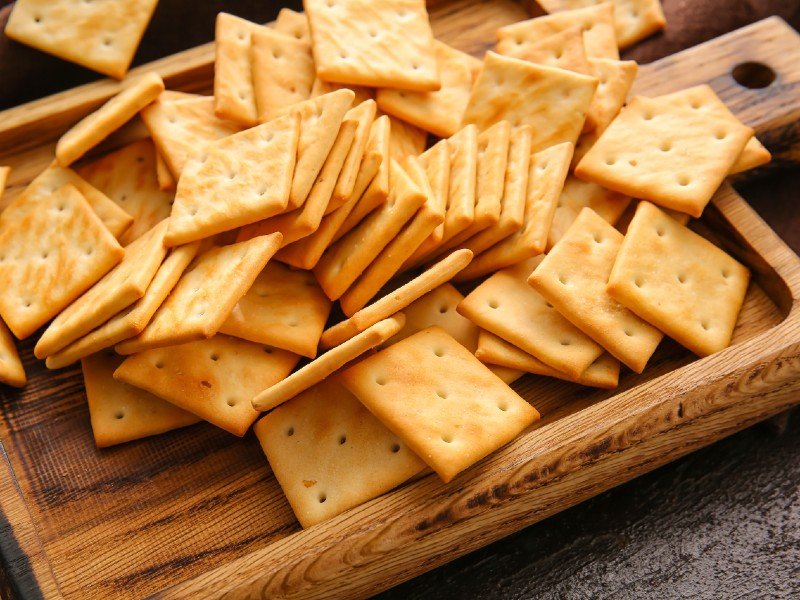 Fruit doesn't always cut it, and if you're struggling or feeling overwhelmed by the need to eat healthily, there are other things you can try. Crackers are a good, quick, easy snack and there are plenty of different brands that fit the Weight Watchers diet. They are nice and filling too, which should help.
Ritz's Crisp & Thins work out at just four smart points if you eat 21 of them, and there are four different flavor choices, so these are a snack you can enjoy for a good while without getting bored of them. If you want a snack that doesn't "feel" like a diet, these are ideal.
Cauliflower Crackers may not sound quite so appealing, but they are salty and delicious and will cost just three Smart Points for 44 crackers, which makes them great if you want to fill up a bit. Nacho cheese makes the cauliflower sound rather more appetizing. We think the company, From The Ground Up, is a winner.
Annie's Cheddar Bunnies might also appeal if you're a cheese fan and missing cheese on your diet. You can eat a whole 51 of the crackers for just four Smart Points, and they have no artificial additives, using real cheese. Also, who can resist those lovely little bunny shapes?
Do rice cakes count as a cracker? If so, Drizzilicious S'mores rice cakes certainly need to be included here. These little bite-size rice cakes let you have 21 pieces for four points, and they come in a couple of flavors, so you can pick something that really appeals to you. Perfect!
Alternatively, try the Good Thins corn cakes, which are three points for a whole 41 pieces. Find a low count dip to go with them and you've got an absolutely delicious snack that's versatile, crispy, and light.
3. Chip Options
Sometimes, the only snack that will cut it is a bag of chips. Normal chips might seem like a definite no-no on a diet, but you'll be pleased to learn there are lots of low-point options for you to choose from that you can enjoy guilt-free.
First, if you're a hummus fan, how about hummus chips? Perfect if you're on a gluten-free diet, these are also only four points for a one-ounce bag, and they are far less fatty than ordinary potato chips. They aren't for everyone, but if you enjoy hummus, these are a great way to satisfy your chip craving.
Tostitos Scoops Tortilla Chips are another good option, costing just 4 Smart Points for 13 chips. You may have to be a little more disciplined with these, perhaps portioning them up in advance to reduce the chance of you nibbling "just one more," but they're still an excellent snack choice.
Going a little higher on the scale, you might enjoy Whisps Parmesan Cheese Crisps, but these do cost a full five points for just 23 crisps, so it's probably best not to use these for your everyday snack.
If you are prepared to sacrifice five points, however, you could also choose Boomchickapop White Cheddar Puffs. A 10-ounce pack costs five points, so you don't have to handle your portion control yourself, and they are a wonderful way to satisfy a cheese craving.
If you're looking for a vegan option, Snacklins puffed chips come in three flavors that cost only two points for their 10-ounce pack. Their nacho cheese flavor costs a bit more, at three points for the 10-ounce pack, so if you're feeling a bit cheesy, they're a little expensive.
However, they're a good option at a reasonably low cost.
Popchips are a further chip option, with barbecue, sour cream & onion, and sea salt, and only cost three points for a 23g bag. They are a good way to have multiple choices in the cupboard all at once so you don't get bored.
4. Other Crunchy Bites
If you're looking for a crunch but not a chip, there are still some great choices. Snyder's of Hanover do 1.5 oz packs of miniature pretzels, which cost five Smart Points. They are perfect for nibbling away over the course of an afternoon.
Skinny Pop Popcorn Puffs are both gluten-free and dairy-free, which is ideal if you have other dietary concerns. It costs four Smart Points for 1 ½ cups and they come in cinnamon flavoring.
Alternatively, Skinny Pop Popcorn is still gluten-free, although not dairy-free. If you're a big popcorn fan, this brand is your new best friend, costing three Smart Points for a 0.65-ounce bag.
Another option includes Biena Honey Roasted Chickpea Snacks, which are four points for half a cup. These probably won't fill you up enormously, but they are a good, crunchy choice that you can portion up in advance and enjoy throughout the day.
Bada Bean Bada Boom's roasted broad beans cost just two points for a 10-ounce pack, although some of the flavors cost three points for a 10-ounce pack.
The cheaper flavor options include Sweet Sriracha, Mesquite BBQ, and Sea Salt, and the more expensive are Sweet Onion & Mustard, Nacho Cheese, or Zesty Ranch.
For the nut-fans, Blue Diamond Almonds, Lightly Salted, and Low Sodium 100 Calorie Pack is a great option. Costing just three Smart Points for 17 grams, you can also get the cocoa-dusted option if you fancy a slightly more chocolatey snack, and these cost the same amount of points.
The Good Bean Sea Salt Chickpeas have a very satisfying crunch and can give you a boost of protein as well as filling you up. These are definitely a healthy choice, and because of the salt, very more-ish and satisfying. They cost three Smart Points for 10 ounces for the sea salt option.
Finally, any peanut-lovers will be very pleased by the last "crunch" option: P-Nuff Baked Peanut Puffs. They will cost you four points for 10 ounces, and they are also suitable for vegetarians and vegans. They make a great change from some of the other roasted options and you can get original, cocoa, or cinnamon.
5. Yogurt-Like Choices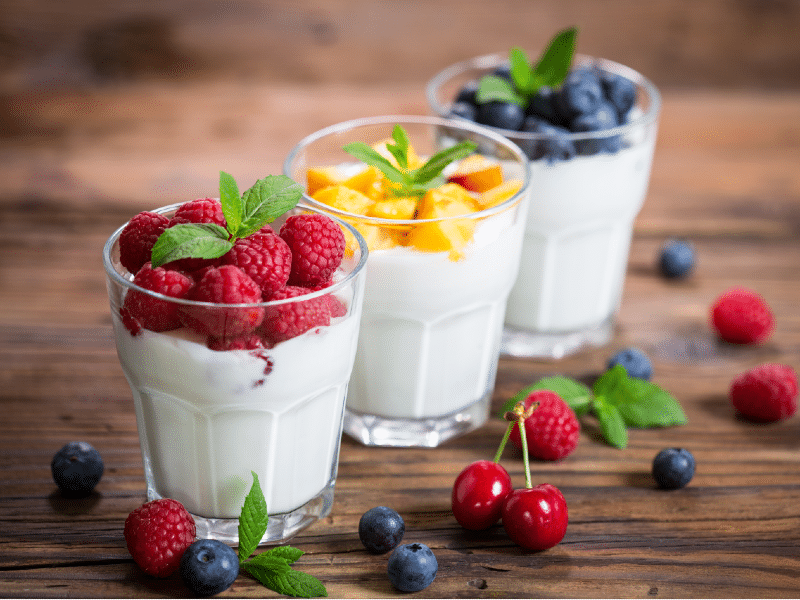 If you're craving something smooth and creamy, there are plenty of great choices for you in this category as well. For example, Jell-O has several brands that are perfect for low-point snacking.
First, there's the sugar-free Creme Brulee Rice Puddings. You need to be on the Weight Watchers freestyle plan, but these cost just two Smart Points for a serving.
If that's not suitable for you, Jell-O also does a sugar-free Black Cherry option, which doesn't take any points at all, and has several flavors (including the cherry). These will fill you up and leave you plenty of points to use on your main meals instead.
If you fancy a proper yogurt, fat-free Greek yogurt is also zero points on the freestyle plan, meaning you can have as much as you want. If you drizzle some honey or syrup on, make sure you count that, however.
Alternatively, Snack Pack does a sugar-free Vanilla Pudding Cup, which costs just two Smart Points for a serving. These are a great way to satisfy a sweetness craving, and you can also choose their sugar-free chocolate if you're willing to spend one more point.
6. Soft Bars And Cakes
Sometimes a snack really needs to be a treat in order to satisfy, and you're in luck if that's what you're feeling because while these sorts of things don't seem like diet foods, there are still plenty of options to satisfy your cravings without spending all your points.
For example, you can spend just two Smart Points to eat a Fiber One Chocolate Fudge Brownie. Eaten cold or warmed, these brownies are a delicious way to treat yourself when you really need them, which is an important part of keeping up your motivation and enthusiasm for the diet.
Fiber One also does a Soft Baked Bar that's suitable for Weight Watchers diets, again with just two points for a bar. You can get a selection of flavors, including birthday cake, lemon, or cinnamon coffee cake. Perfect with a cup of coffee while you take a break from a busy day.
Alternatively, try out a Protein One, also just two points for a bar. You can buy peanut butter chocolate, salted caramel crisp, chocolate chip, or strawberries and cream. Stash a selection of flavors in your cupboard and you've got an easy and variable snack for any time that you need it!
Built Bars have also proved popular and you can get them in a whole range of luxurious flavor options, such as orange chocolate creme, salted caramel chocolate, double chocolate mousse, mint chocolate creme, etc. They do cost three points per bar, but if you want a luxury snack, they'll be well worth it.
SmartMuf'N is another option that you might enjoy if you feel like cake. You can have a whole muffin for just three points, and the flavors include pumpkin spice, chocolate chip, apple cinnamon, and banana nut. You'll get three muffins in a box, so that's plenty to stock up on!
KIND Minis Peanut Butter Dark Chocolate Bar, costing four points, is another great option for your sweet tooth and is filling and tasty.
Teddy Graham Crackers will take four Smart Points for just ten teddies, so you can have quite a large snack without taking up too many of your points, and fill yourself up nicely for several hours.
6. Chocolatey Options
Yasso Fudge Brownie Frozen Greek Yogurt Bars could come under many of these sections, but they are definitely a chocolatey choice. They will cost four points, but they can leave you feeling very satisfied when you're craving something sweet.
If that appeals, you can also consider the Skinny Cow Oh La La Chocolate Truffle Ice Cream Bar. The delicious chocolate truffle flavor will cost you a full five Smart Points, but for a rare treat, these are still a fantastic option to have for emergency chocolate cravings.
Chocolate Pocky is a good choice too, chocolate cream-covered sticks of deliciousness. You can also get some other flavors, but the chocolate ones are just two points for four sticks.
Oreos are a much-loved snack for almost everyone in the world, and if you're craving them, it can be very difficult to feel enthusiastic about any other food. Fortunately, Oreo Thins can be part of your diet, believe it or not – costing three points for two Thins. Perfect with a cup of coffee on days when you need a treat.
If two Thins sound a bit stingy, how about Oreo Thin Crisps? These are baked chocolate wafer snacks, and you can eat a packet for four Smart Points, which may be a great alternative if you want something a bit more substantial that still serves as a treat.
Eve's Meringue Cookies come in several different flavors, including chocolate caramel, strawberry, vanilla, and lemon. You can have a whole five cookies for just three points, and they're ideal for satisfying the sweet tooth, regardless of what flavor you choose.
7. Cheese Choices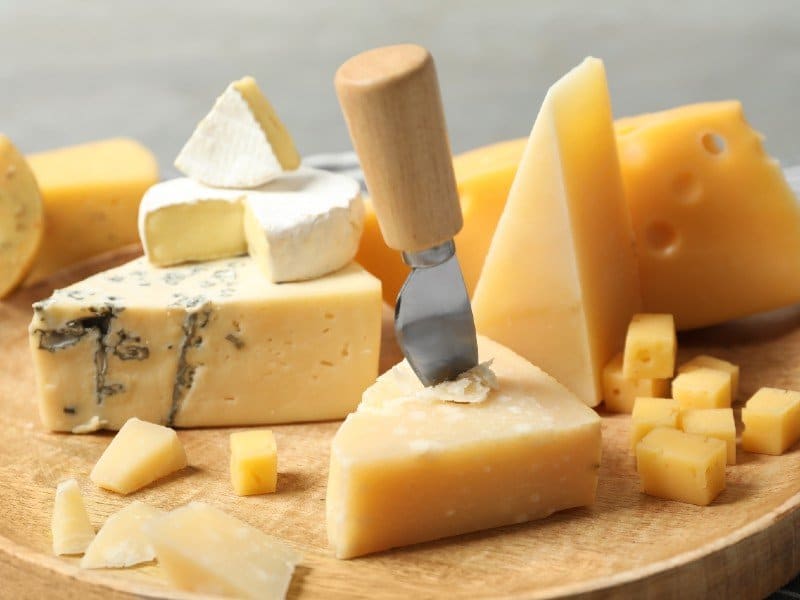 Cheese cravings can be among the hardest to ignore, and cheese is well-known as an unhealthy choice, definitely not diet-friendly. However, you do still have options here, though you may have to compromise a little bit on your expectations.
Sargento Light String Cheese brings back all the joys of childhood cheese peeling sessions, and you can eat one for just a single point on the freestyle plan. One of the best things about this snack option is you can have fun making it last as long as possible, and this will often leave you feeling more satisfied.
If you're a big fan of Babybel, you might be delighted to learn that Mini Babybel Lights are just a single point per serving. Get tucking into these chewy and delicious cheese circles, and you can also choose the mozzarella style if you fancy a change.
You can also select Frigo Cheese Heads Light String Cheese, costing a point per stick, and again, this is a very satisfying and fun way to enjoy a midday (or midnight) snack.
Alternatively, any choice of fat-free cottage cheese has a ½ cup value of 2 points, so you can pair this with other options such as crackers or veggies, and have a very satisfying snack.
Laughing Cow Cheese Wedges. Ever popular with both kids and adults, you can choose from a multitude of different flavors, such as Creamy Swiss Garlic & Herb or French Onion. These cost just 1 point per triangle, while the original wedges are 2 points per triangle. Spread on a cracker or nibbled alone, these are superb snacks.
8. Other Great Snack Options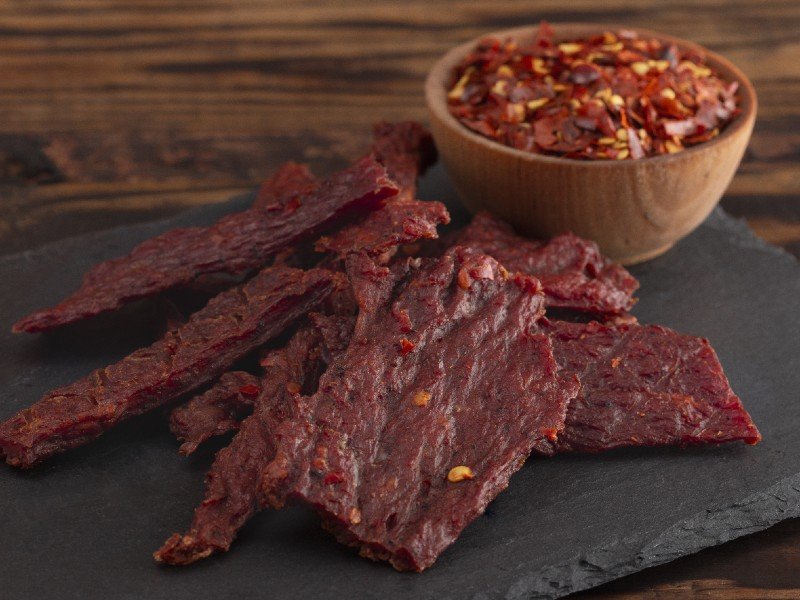 Jack Link's Beef Jerky can be nice and filling, at one point for a 0.625-ounce pack. Jerky is a fantastic, protein-rich chewy snack you can enjoy while you work or watch a favorite show.
Van Holten's Pickle-In-A-Pouch. This might sound like an odd one, but if you want a quick and easy snack that's packaged for handy carrying, this is a good option, with a variety of different flavors. It costs zero points, so it's perfect for filling yourself up without using any of your valuable points.
Smartsweets Gummies are another great option if you want something with a satisfying chewiness. A 1.8-ounce bag costs three Smart Points, and you can pick a whole selection of different flavors.
Each bag has different flavored gummies in it, and you have a choice between Gummy Bears, Sour Blast Gummies, Sweet Fish, and Sour Gummy Bears. Stash a few packets of these in your cupboard and you'll have an easy snack whenever you need it without tearing through your points for the day.
Fruit roll-ups. These can be quite high in sugar, but the Bear fruit Yo-Yos only cost three Smart Points and can be a fantastic way to satisfy your sweet tooth without eating a whole load of unnatural ingredients.
Chomp's Mini Beef Jerky Sticks cost just a single point, and they are high in protein, as well as free from added sugar, so they're a nice option if you aren't keen on the Jack Link's Beef Jerky.
You could also try Turkey Perky Jerky, which is about two Smart Points for ½ a bag. Turkey itself is point-free, but this contains sugar and other flavorings which do raise it to two points, so bear this in mind as you munch. However, it is filling and very satisfying as a snack.
Veggie straws may appeal if you want something different, and you can eat a whole one-ounce packet for four smart points. Bright colors, salty, and made with real vegetables, these are a good choice when you want to mix things up a bit and find something new.
Peter Pan Creamy Whipped Peanut Butter is great for spreading on some of the crackers listed earlier (or other light, low-fat options). However, they total five Smart Points for two tablespoons, so you'll need to watch your portions carefully and not overeat. Make sure you buy the Whipped option, as this is low sugar.
Conclusion
There are a great many options when it comes to snacks, some filling, some sweet, some savory, and some that tick all the boxes. It can be difficult when you're just starting a new diet, or you're getting bored of your go-to snacks, but there is a whole range of choices you can use to mix things up and keep yourself interested.
It may help to prepare yourself snacks in advance and have them already divided into portions before you want them. This will discourage you from adding more than you need for a serving and will help you to feel fuller and more satisfied, as your brain will register that you have "finished" the portion.
Try to keep a wide variety of snacks to hand so you can change your options according to the things you feel like and your available points. This will make you less likely to use up too many points, as it will be easier to find a low-point option that satisfies your hunger.
[eh_optimize_youtube_embed video="https://www.youtube.com/watch?v=cvtdJVpFsHIk" banner="https://www.youbrewmytea.com/wp-content/uploads/2021/06/Screen-Shot-2021-06-24-at-11.48.34-AM-min.jpg"]