Lately, I've been on an easy muffin kick. This Peanut Butter Banana Muffin Recipe is a great option for easy breakfasts or snacks. These are so low point, but healthy, and have no odd ingredients. You probably have everything in your pantry for these right now!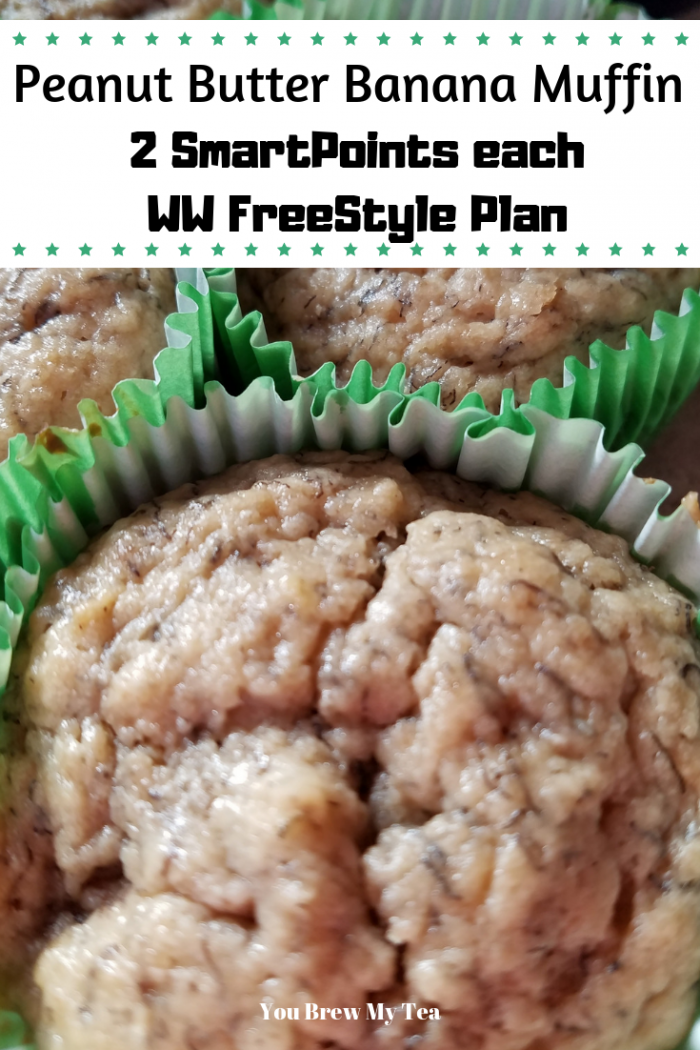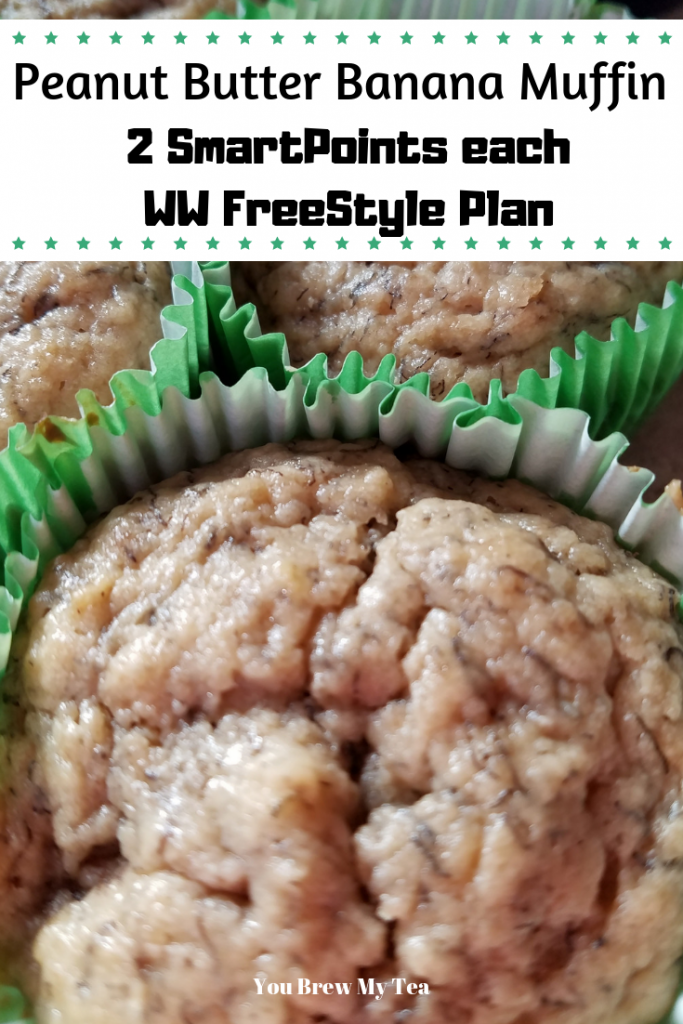 Peanut Butter Banana Muffin
This post may contain affiliate links. I earn a small commission on purchases made via these links.
Bananas rarely get too ripe in our house, but when they do, I make a point of peeling them and putting them in a freezer bag in the freezer. They are ideal for making low point muffins like these! Just grab a few out, and pop into a bowl to thaw!
Note: When I make muffins, I would normally use my silicone muffin pans. When making this batch, I had those in use already, so used regular muffin pans and cupcake liners. These do make full-sized muffins.
If you would prefer to just print the recipe, scroll to the bottom of the post for a printable option.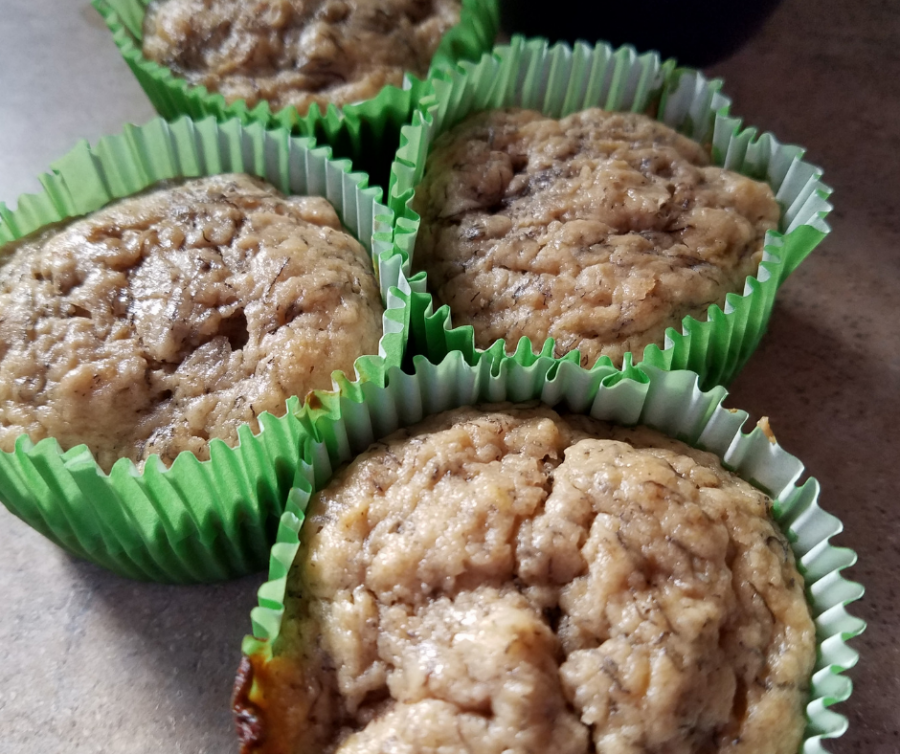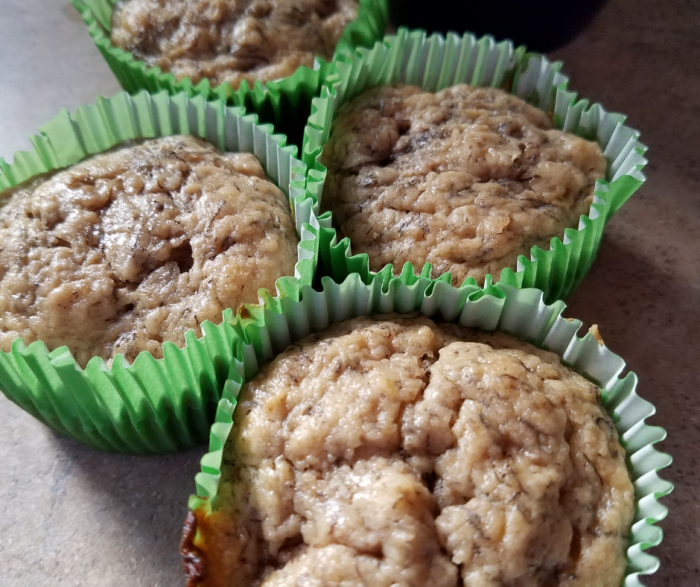 How to Freeze Muffins for Later
One of my favorite things about making muffins is that they are ideal for making in super large batches and freezing. In fact, I can spend an hour in the kitchen on the weekend and make 4-5 different types of muffins that are low in points.
After the muffins have been out of the oven and allowed to cool, I prefer placing them in a single layer in a large Ziploc bag. A gallon sized freezer bag is ideal for this, and can easily be marked with the date and type of muffin. To freeze, I place them flat on the shelf on my freezer for 1-2 hours, they can easily slide them into the door or in a drawer in my freezer as needed and they won't get smashed.
I am also a fan of the Global Sustain reusable freezer bags. If you prefer to use more sustainable options, this is a great investment for your kitchen.
They are good for 3-4 months in the freezer. To thaw, just remove from the freezer and leave in the refrigerator overnight. They can be eaten cold or heated for 30-45 seconds in the microwave.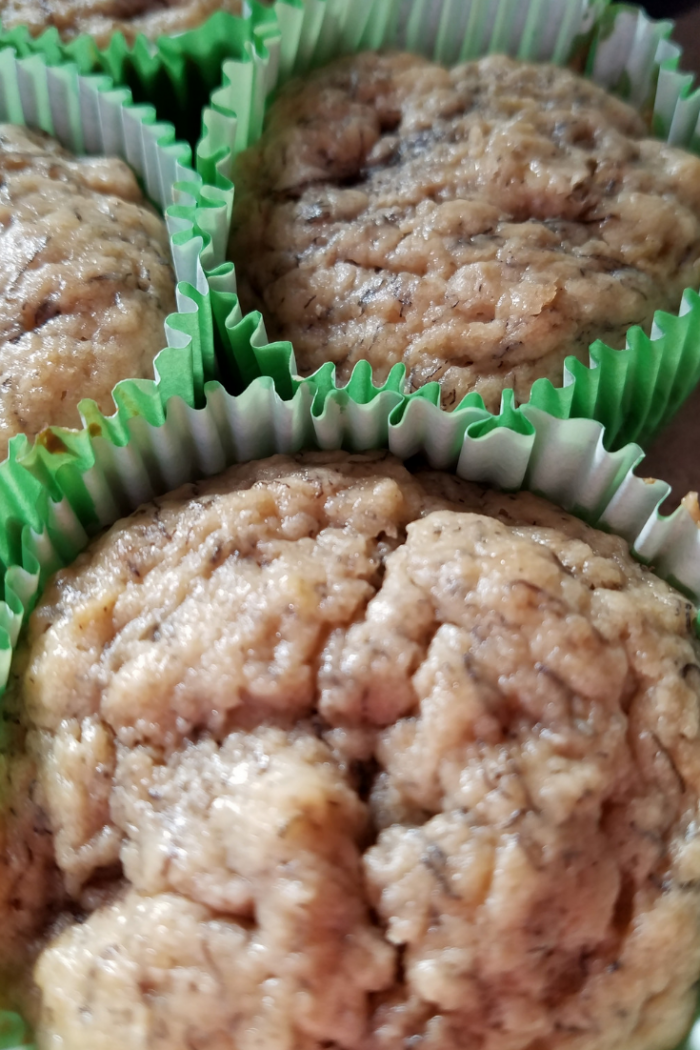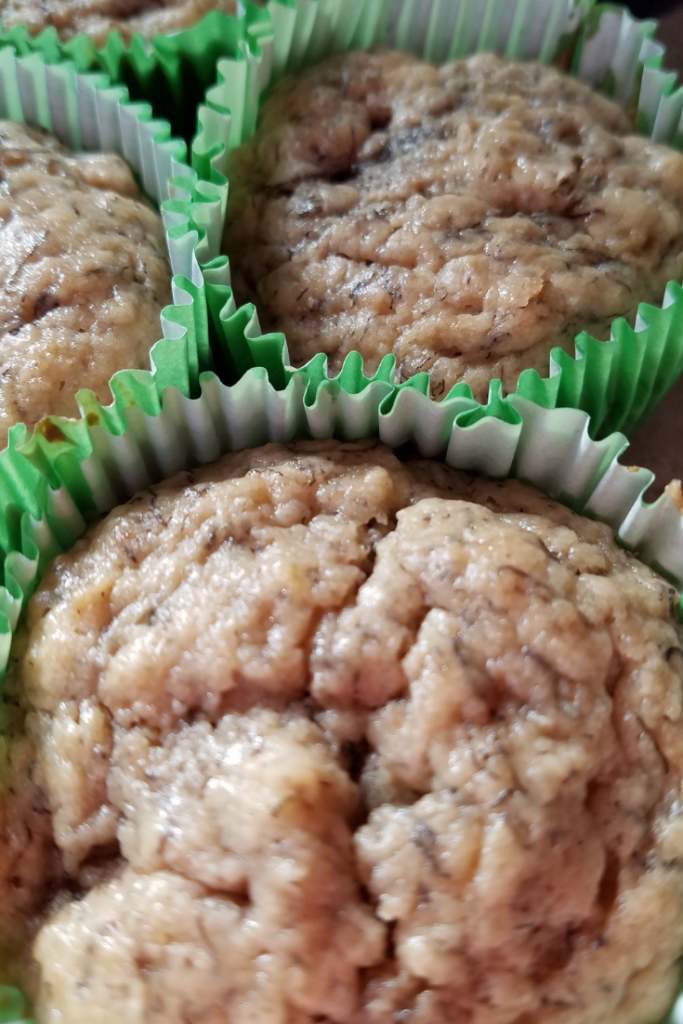 More Muffin Recipes You'll Love
Of course, I feel like this peanut butter banana muffin recipe is going to knock your socks off with how easy it is. If this isn't your favorite flavor, there are tons of other great muffin recipes for you to try. Below are some of my personal favorites that are low in points.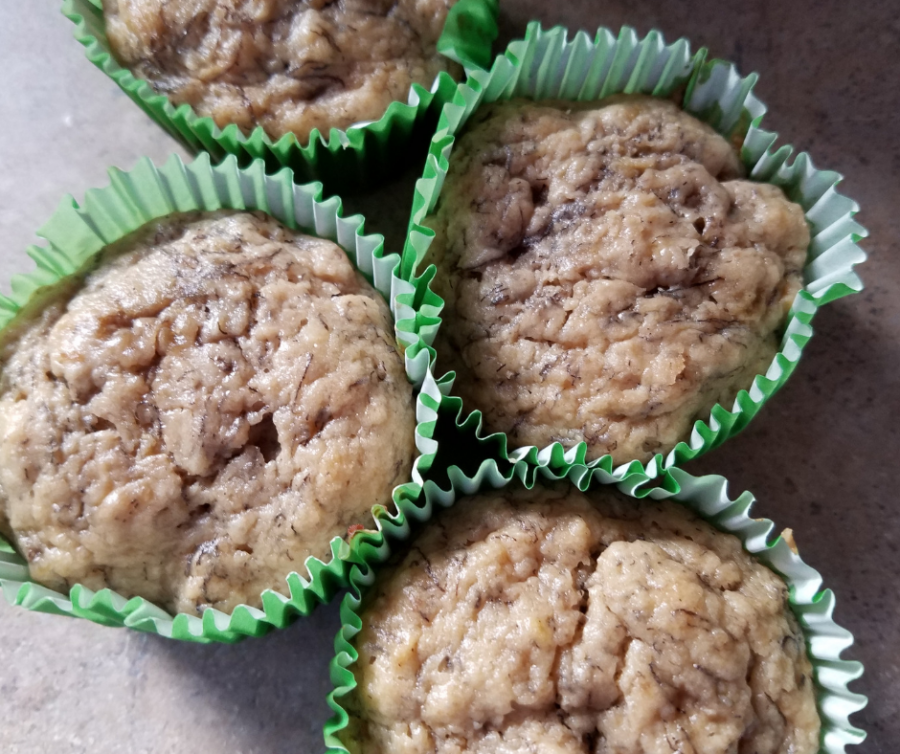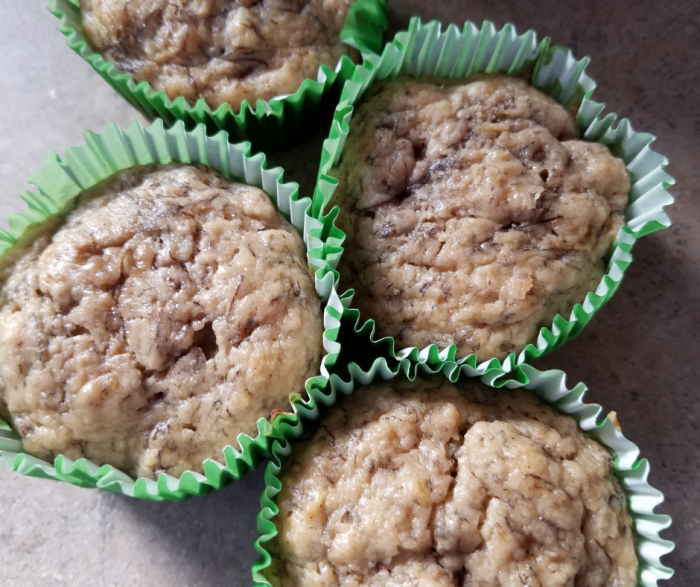 How Many WW Points Are in A Peanut Butter Banana Muffin?
The points below are for 1 muffin when making 18 muffins from this recipe. You can verify your own PersonalPoints via the recipe via the WW app HERE.
PersonalPoints: 2-4
BLUE: 2
GREEN: 2
PURPLE: 2
SmartPoints: 2
Points Plus: 2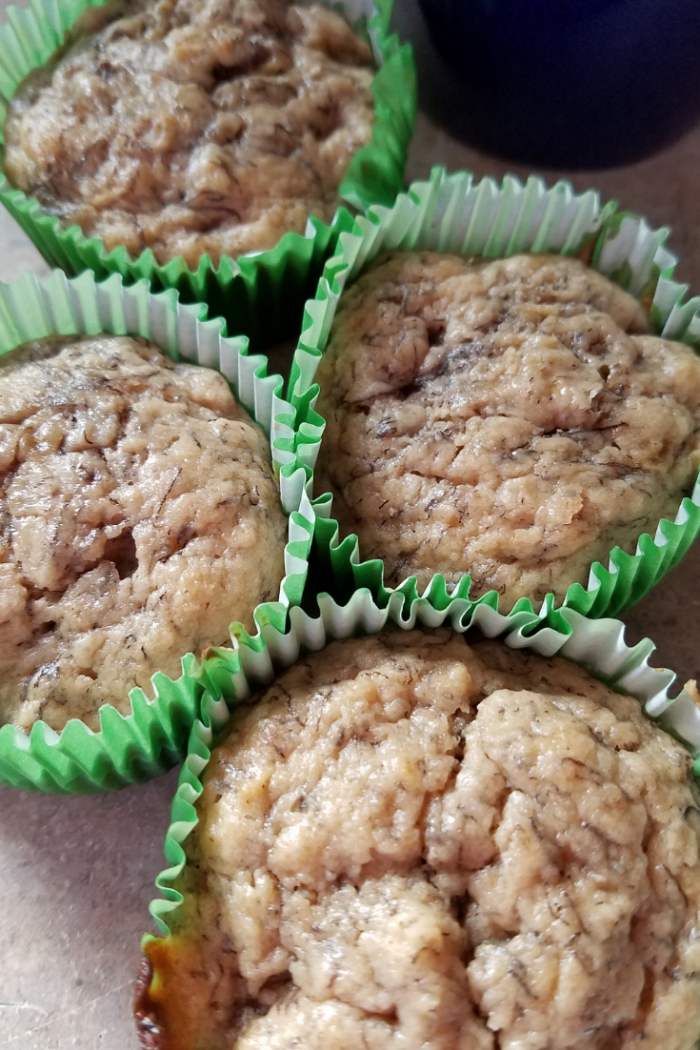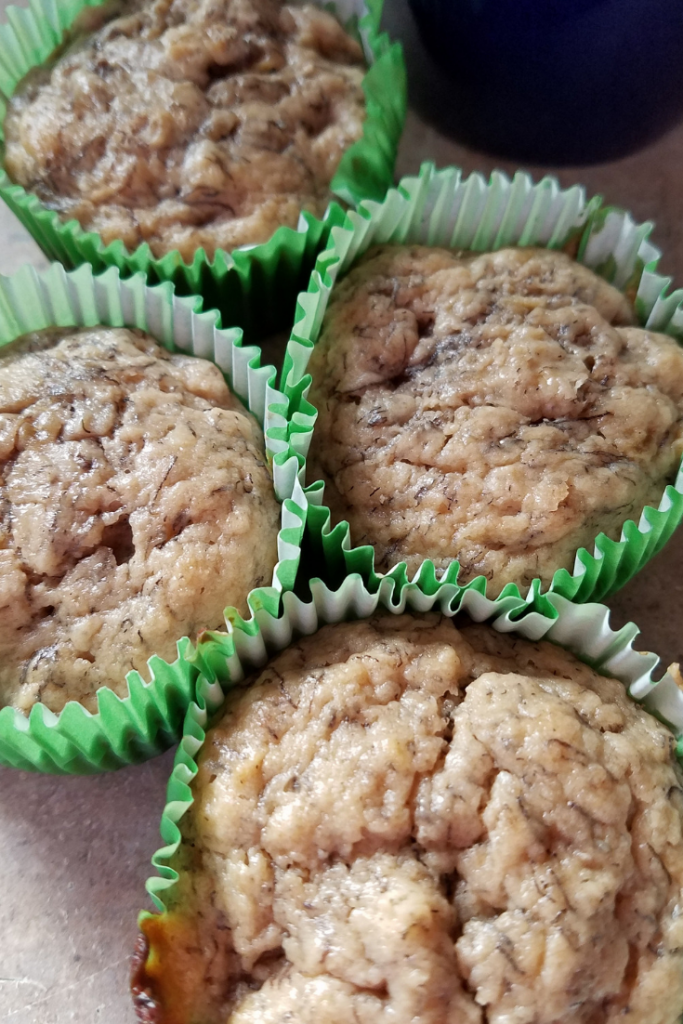 Yield: 18
Peanut Butter Banana Muffin Recipe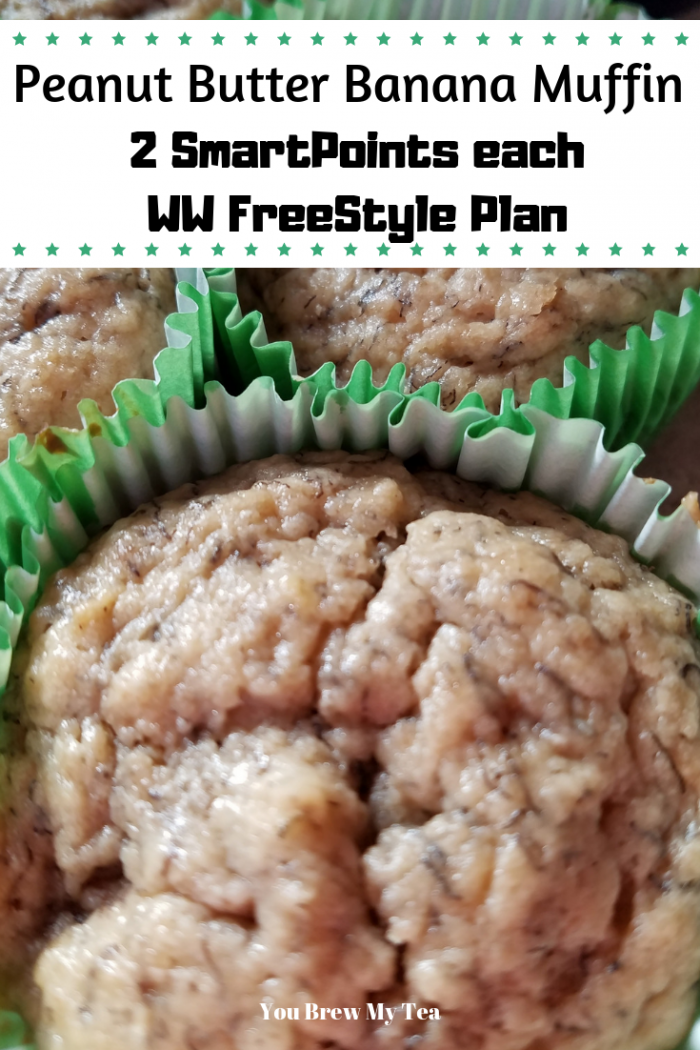 Whip up a batch of this tasty peanut butter banana muffin recipe for breakfast, snacks, or dessert!

Prep Time 10 minutes

Cook Time 20 minutes

Total Time 30 minutes
Ingredients
3 ripe bananas
½ cup unsweetened applesauce
2 tablespoons peanut butter
1 tablespoon vanilla extract
½ cup light brown sugar
1 cup all-purpose flour
¼ teaspoon salt
¼ teaspoon baking soda
¼ teaspoon baking powder
Instructions
Preheat oven to 375°F
Spray or line your muffin pan as preferred
In a large bowl, mix together your bananas, applesauce, peanut butter, brown sugar, and vanilla extract until well blended. I use a hand mixer to make this easier.
Sift flour, salt, baking soda, and baking powder into the wet mixture. Stir until just combined
Fill each muffin cup ¾ way full
Pake at 375°F for 15-17 minutes or until cooked through and a toothpick inserted into the middle of a muffin comes out clean.
Notes
You can verify your own specific PersonalPoints via the WW app HERE.
PersonalPoints: 2-4
BLUE: 2
GREEN: 2
PURPLE: 2
SmartPoints: 2
Points Plus: 2 
Nutrition Information:
Yield:
18
Serving Size:
1
Amount Per Serving: Calories: 77Total Fat: 1gSaturated Fat: 0gTrans Fat: 0gUnsaturated Fat: 1gCholesterol: 0mgSodium: 64mgCarbohydrates: 16gFiber: 1gSugar: 8gProtein: 1g