Weight Watchers breakfast ideas are often hard for me.  I'm just not a classic egg and bacon fan, so many of the suggestions out there don't sound appetizing.  I prefer a donut or a sweet treat, but of course, those aren't that healthy.  These Banana Coconut Muffins are still that sweet treat I want, but they are a healthier option.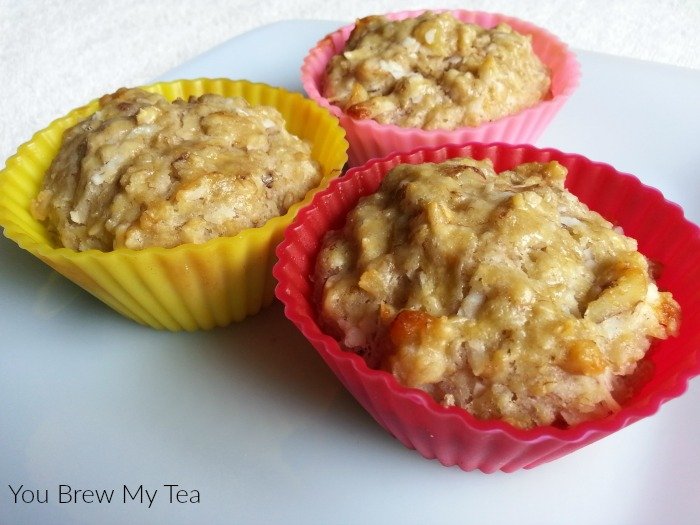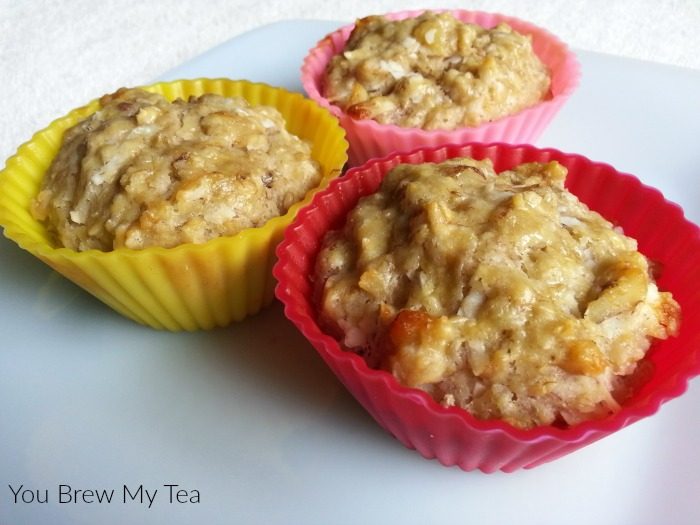 Weight Watchers Breakfast Banana Coconut Muffins
This post contains affiliate links.
Nothing makes me happier than a nice warm moist muffin out of the oven.  I thought I had to give them up when I started back doing Weight Watchers, but then I realized I can choose healthier ingredients to get a better Weight Watchers breakfast without killing my points for the day.
Using banana and nonfat Greek yogurt as a base keeps points super low and flavor high on these! They are super easy to throw together and so moist!  That's such a big selling point for our family - we hate dry tasteless muffins.  I use silicone baking cups to keep them from sticking and to make it easy to serve up without a mess.

Weight Watchers Breakfast Banana Coconut Muffins
Ingredients
3 ripe bananas
¼ cup nonfat plain Greek yogurt
1 cup Swerve
2 egg whites
1 teaspoon vanilla
½ cup quick oats
¼ cup unsweetened coconut flakes
¾ cup whole wheat flour
1 teaspoon salt
2 teaspoons baking powder
Instructions
Preheat oven to 375 degrees.
Line muffin tin with cupcake liners.
In a large bowl, beat together bananas, yogurt, eggs, and vanilla until smooth.
Mix in Swerve, coconut, and oats.
Sift flour, salt, and baking powder into the wet mixture. Fold until just moistened.
Fill muffin tins ¾ way full.
Bake at 375 for 15-17 minutes or until golden brown and toothpick inserted into the muffins comes clean.
This Weight Watchers breakfast Banana Coconut Muffins recipe is ideal for making in large batches to freeze for fast recipes.  I used the Recipe Builder in my Weight Watchers dashboard to calculate these.  If you aren't on the plan but want to know the points, you can also use a
Weight Watchers SmartPoints Calculator.
Makes 12 Muffins
1 SmartPoint per muffin on FreeStyle, Flex, and Your Way Plan

2 SmartPoints per muffin on Beyond the Scale
4 Pointeaspoonlus
Make this Weight Watcher breakfast recipe for Banana Coconut Muffins and enjoy them as a delicious and easy treat that is perfect for busy mornings!
More Weight Watchers Breakfast Recipes: