Everyone loves a yummy smoothie for breakfast, and this Weight Watchers Peanut Butter Banana Smoothie is one of our family favorites.  Not only does it satisfy that craving for something sweet, it packs a punch of vitamins and protein that are perfect for getting your day off to a good start.  Since we got our Nutri Ninja back in January, smoothies have become a favorite breakfast item for all of us.  Not only are they easy to drink while sitting at our desks working, they are super satisfying and seriously easy to throw together.
Related Reading: 8 Weight Watchers Yogurt Recipes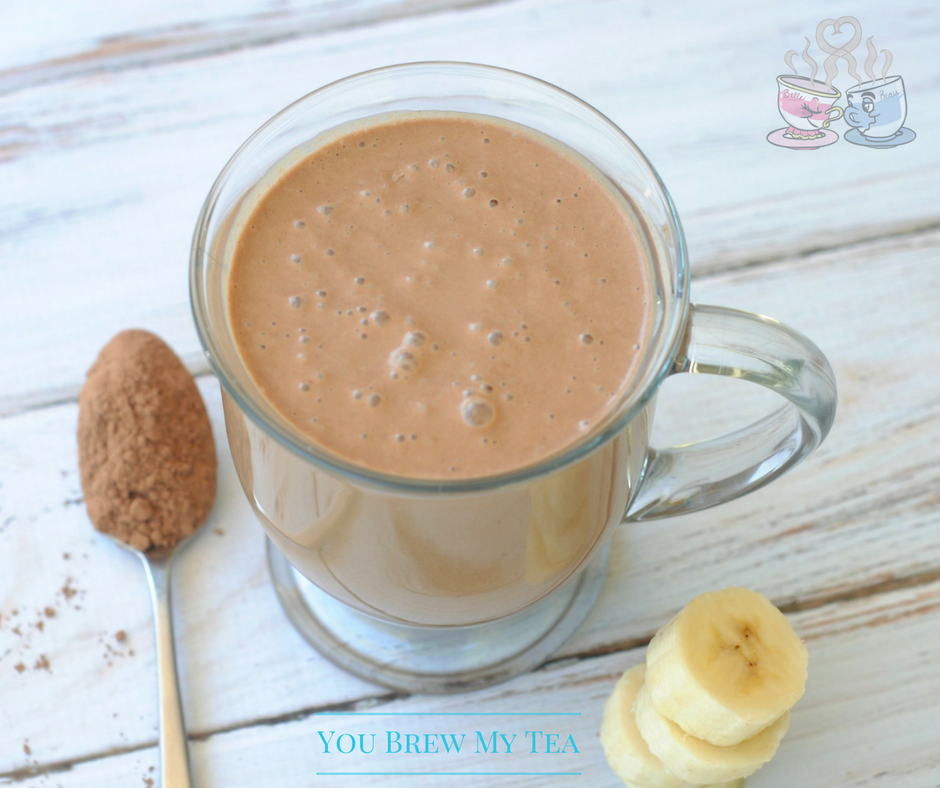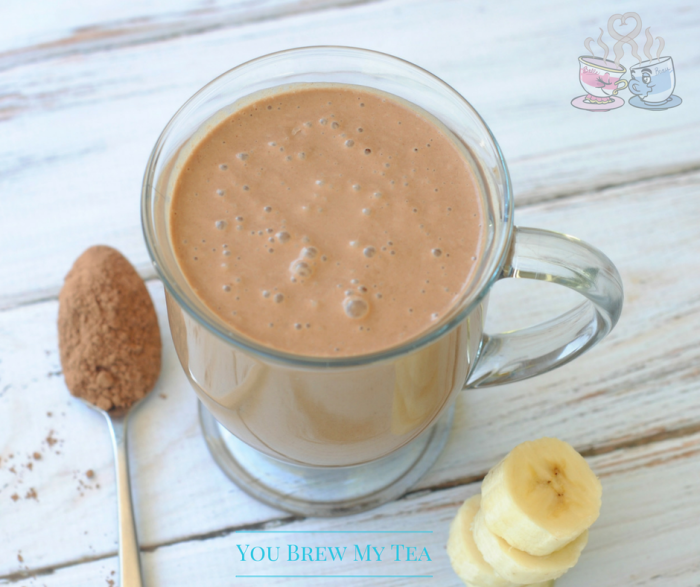 Weight Watchers Peanut Butter Banana Smoothie
We have been using PB2 for a few years now.  While we realize it too has disadvantages over natural nut butters when we are really watching calories and points we like to have a boost of flavor and this helps.  For this recipe, we simply throw everything together and blend in our Nutri Ninja blender.  Yes, shameless plug - we seriously love this blender.  If you don't have one, then use your traditional blender for a tasty smoothie that will leave you satisfied.
Weight Watchers Peanut Butter Banana Smoothie
Ingredients
1 ripe banana
1 7-8oz. Fat Free Plain or Vanilla Greek Yogurt
1 Cup Skim Milk
2 Tablespoons PB2 Powder
Instructions
Add all ingredients to blender and mix until smooth
We love this smoothie for breakfast with toast or just by itself.  This recipe is divided into 3 servings at 4 Weight Watchers Points Plus each.  We like the high protein of this and the yummy peanut butter banana combination of flavors.  It seems to satisfy that craving for something sweet without adding a ton of calories.  We've also dropped a teaspoon of unsweetened cocoa powder into the mix a few times to make it even yummier.  This peanut butter banana smoothie is one that you can use to get your kids to drink something healthy.  You could even sneak in a scoop of greens, or possibly some spinach or kale.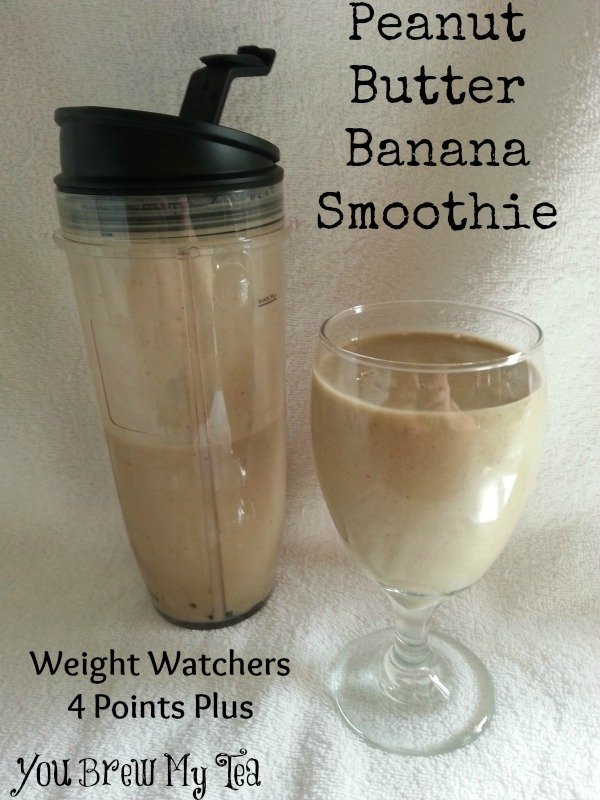 Why are Smoothies higher in SmartPoints?
Since the addition of the SmartPoints system in the Beyond The Scale Program, Smoothies have become something that is much higher in points.  In fact, they can be a bit frustrating for many to incorporate into their diet plan because the fruits are no longer free.  However, you have to understand that behind this mentality is the fact that the action of chewing food helps signal your brain for the feeling of fullness while simply drinking often does not.  When you are factoring in your meals for the day, a smoothie still can be a great option, even if the points calculated are higher.
Our original points calculations for this recipe were a mere 4 Points Plus.  Having since joined the Weight Watchers Beyond The Scale Program, we have recalculated this and the points are reflected below for this recipe shown at 2 servings for the recipe above. This was calculated with the recipe tool within the Weight Watchers program.
This Weight Watchers Peanut Butter Smoothie makes 2 Servings
SmartPoints per serving: 6 SmartPoints
PointsPlus per serving: 4 PointsPlus
More Weight Watchers Smoothies: