The Internet has been abuzz for the last month about the latest Weight Watchers FreeStyle Plan and Flex Plan Updates. With the rollout in November to the UK, and Germany among other nations, we in the US have been playing the guessing game on how it would work in our country. With the official release today, December 3rd, 2017, I am excited to share what I think of the plan. Below you will find the basics as well as my notes and tips on how to make this update successful for you.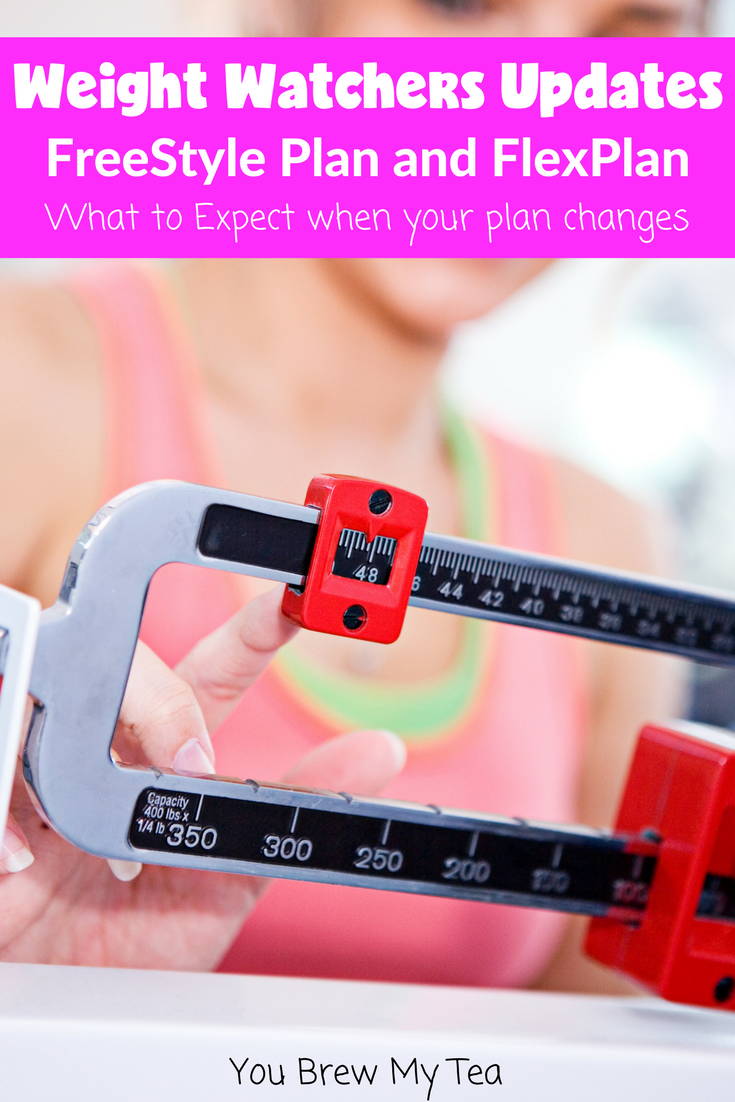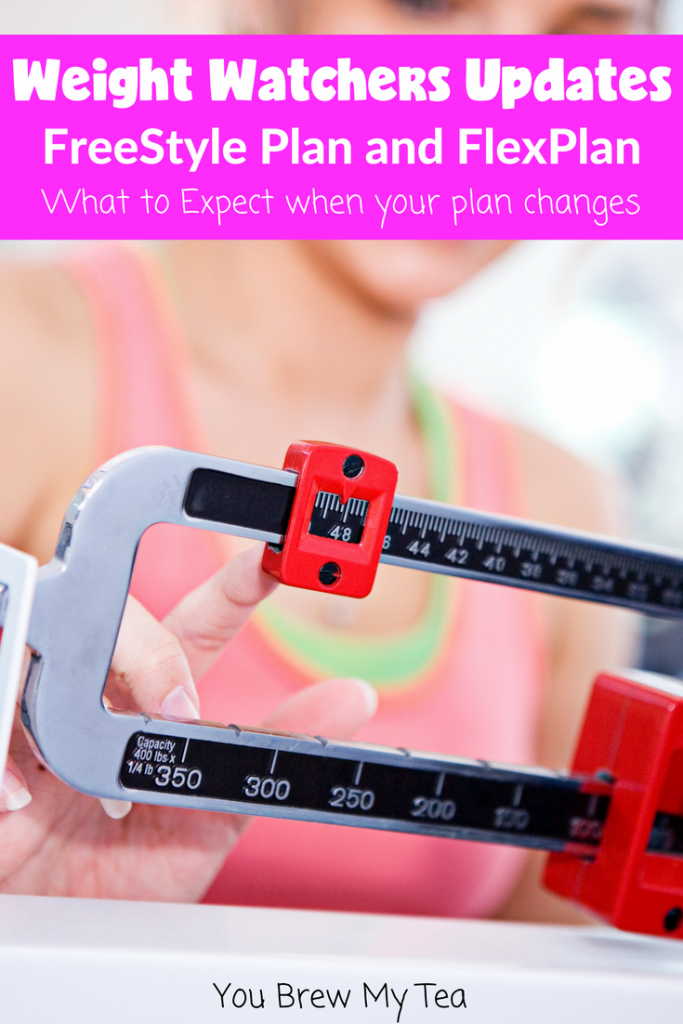 Weight Watchers FreeStyle Plan and Flex Plan Updates
In late 2015, Weight Watchers updated from the beloved Points Plus way of measuring calories, fat, and fiber in foods to a new version of their plan called the Beyond the Scale plan. This has been the program I have followed for the last year and loved.
In November 2017, changes began to roll out and a new name was given to the plan. Instead of Beyond the Scale, it is now the Flex Plan in the UK and the Freestyle Plan in the US. Food points are still calculated using the same measurements of calories, fats, carbohydrates, and sugars. The biggest differences in the plan are listed below.
Note: As the plan changes over the coming days, you will find that your app or dashboard may go back and forth a bit.  It has been stated that you will not see the full update until your designated weigh in day this week.  Please be patient with the changes.
More Zero Point Foods on Weight Watchers FreeStyle Plan:
For the last few years, fruits and vegetables were all considered zero point foods unless they are juiced or blended in a drink. This was intended to encourage users to eat more of these healthier foods instead of using up points on less healthy options.
This year, the zero points food list has increased drastically by including things like lean proteins (chicken breast, turkey breast, fish, and beans). It has also added in things like sweet corn on the zero points list alongside tofu.  Many plan followers are loving the ability to have more of their favorite lean proteins for lower or no points.
Some of our favorite additions to the Zero Points Food List: 
Black beans, Great Northern Beans, Kidney Beans, and Pinto Beans
Tofu, Smoked Tofu, and some other meat substitutes
Chicken breast, turkey breast, and some brands of sugar-free chicken or turkey luncheon meats
Eggs (both whole and egg whites)
Nonfat Unsweetened Yogurt
Corn and peas of many kinds
Fish and Shellfish (including canned tuna in water)
To learn more about the changes, I really recommend checking out the tips on the Weight Watchers Website, as well as the Weight Watchers FAQ page.  For the complete Zero Point Food List, you'll want to check their site.
Ability to roll over daily points to your weeklies
Going back to an older plan favorite, you can now roll over up to 4 SmartPoints per day into your weekly points allowance.  This makes it easier to splurge on a special treat and makes you feel less guilty about not eating all of your points each day.
The point is not to eat every single point, but to eat healthy foods until you are satiated.  This promotes a healthier mindset and will help you to maintain good habits after you reach your goal.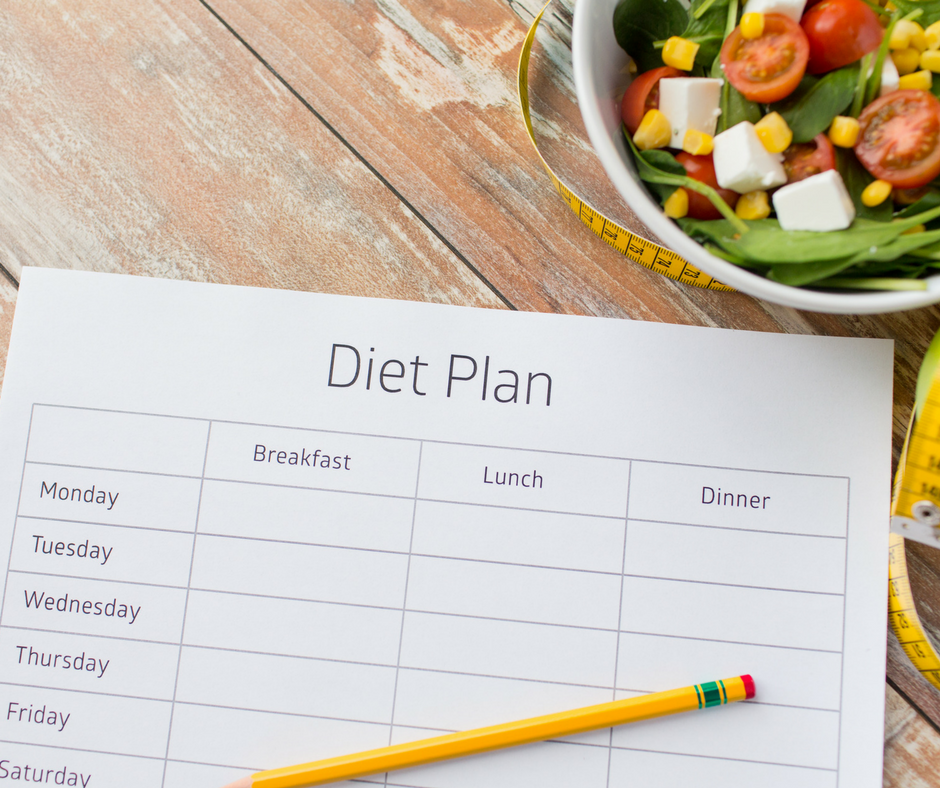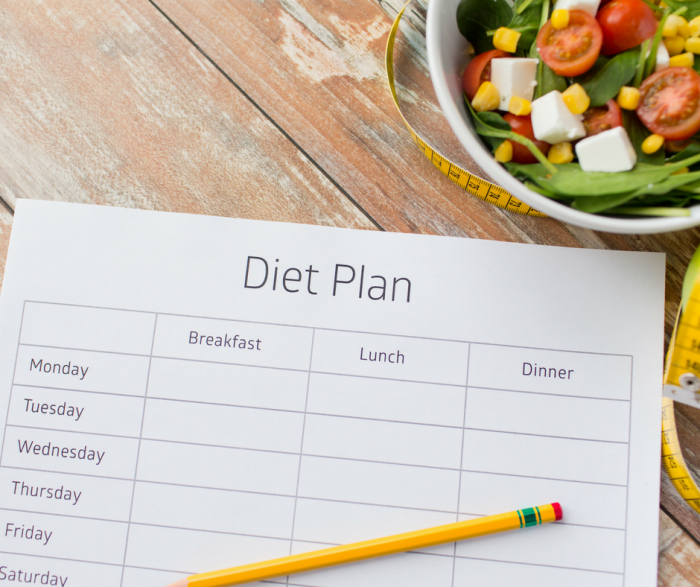 Decrease in daily points
Everyone will see a decrease in their daily points.  It is said that 23 SmartPoints per day will be the lowest amount given rather than the old average of 30 points daily.  This is scary for some.  The reality is that by doing this, Weight Watchers is further encouraging you to eat the healthiest possible foods.  Since processed foods, red meats, and fats are higher in points values, you'll find yourself focusing on more vegetables, fruits, and lean proteins to fuel your body.
As always, your daily and weekly point values are calculated by a formula based on your age, height, weight, sex, and activity level.  We cannot give you the number of points you should have each day. This is something you can only find out by using the Weight Watchers program itself.
No longer told to "eat all of your points"
While Weight Watchers is still encouraging you to eat enough food each day, you are no longer told to eat all of your points each day.  In fact, your healthy point range is now 10 points under or 5 points over your daily allotment points amount.  So, for those still wanting the blue dot in their app, you simply need to eat within 10 points under or 5 points over your daily points allowance.
My thoughts about the FreeStyle Plan or FlexPlan
While change is never easy, I am loving this as a vegan.  My favorite proteins (beans and lentils) are now zero points.  So, I feel like I can eat a good hearty meal without going over points values.  I also love the fact that Weight Watchers is really paying attention to the science behind healthier foods being better for our bodies.
Yes, a calorie is a calorie, and zero point foods do still contain calories, but they are much lower than their pointed counterparts.
By encouraging everyone to eat more nutrient-dense foods to fuel their bodies, they are following their same core values of teaching us to eat healthier.  If you are worried about sneaking in occasional treats, your 4 SmartPoint daily rollover ability will ensure you have more than enough weekly points for the occasional treat.
Our site updates for Weight Watchers FreeStyle Plan and FlexPlan
I really am a huge fan of Weight Watchers and their continual changes to better our health.  The focus is still beyond the scale in the sense that they are working hard to make sure we always value ourselves and our health, and not just a number reflected on the scale.  As I continue to adapt recipes here to fit the new program, I will list them with PointsPlus, SmartPoints for Beyond the Scale, and SmartPoints for FreeStyle Plan or FlexPlan.  As you navigate our recipes, you'll notice these changes and will know if they have been adapted.
Weight Watchers FreeStyle Plan Recipes and FlexPlan Recipes:
Vegan Zero Point Crockpot Bean Soup - ZERO Points on FreeStyle Plan
Baked Chicken Fajita Recipe - ZERO Points on FreeStyle Plan
Zero Point Muffin Tin Eggs - ZERO Points on FreeStyle Plan
Vegan Vegetable Soup - 2 SmartPoints on FreeStyle Plan
Black Bean and Corn Salad - 2 SmartPoints on FreeStyle Plan
Weight Watchers Breakfast Baked Omelet - 2 SmartPoints on FreeStyle Plan
Weight Watchers Slow Cooker Butter Chicken - 2 SmartPoints on FreeStyle Plan
BBQ Apricot Chicken - 2 SmartPoints on FreeStyle Plan
Buffalo Chicken Pasta - 6 SmartPoints on FreeStyle Plan