There are some times in life that I feel overly anxious, and these anxiety Bible verses for new moms have definitely helped me.  A few of the hardest times have been whenever I've had a new baby. From juggling other children on little sleep to the overwhelming emotions and hormonal roller coaster, it can be tough to fight anxiety.  I wanted to share some of my go to Bible verses for when I've dealt with a lot of anxiety. Being a new mom isn't always easy and sometimes you need a lot of help from God to get through your circumstances.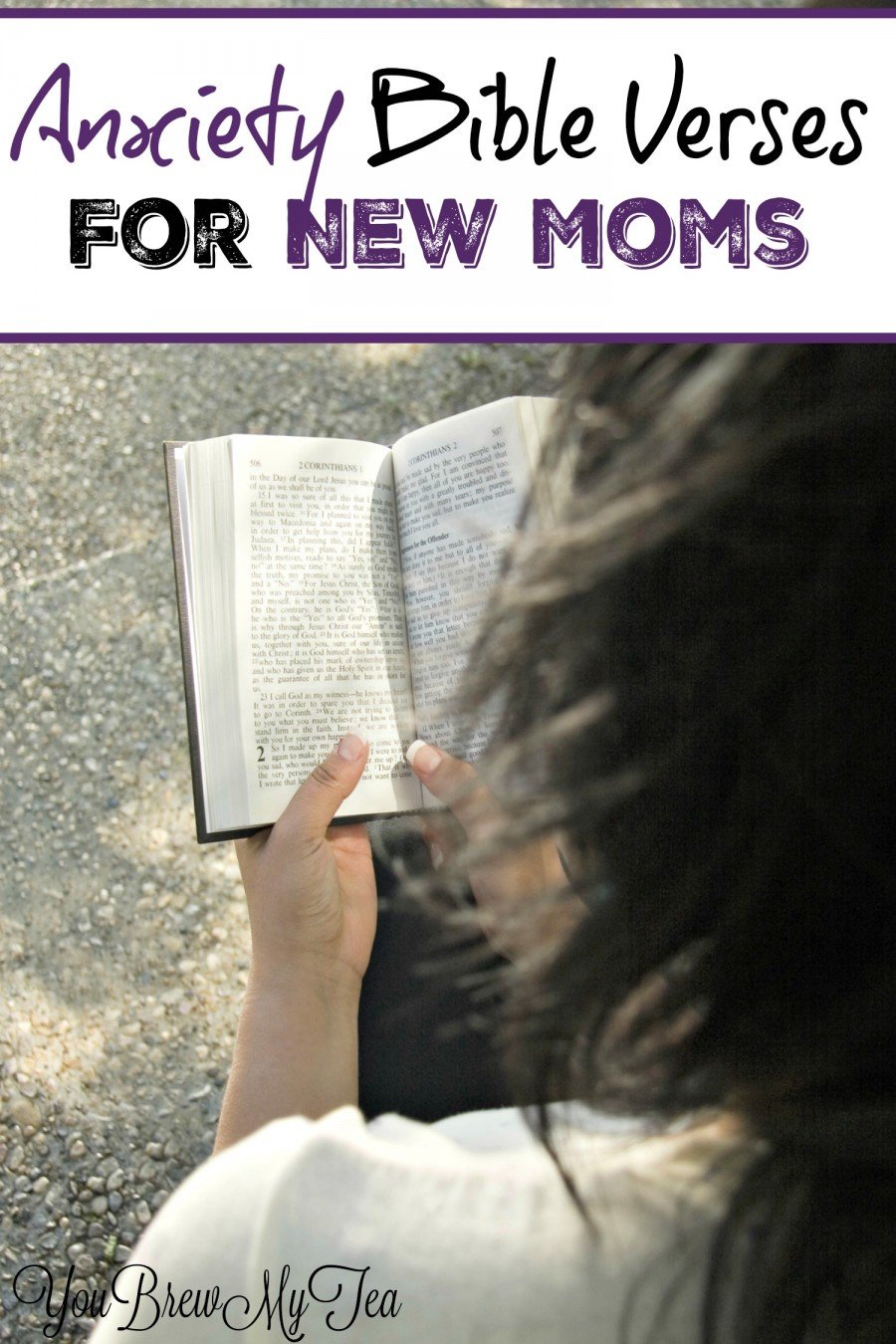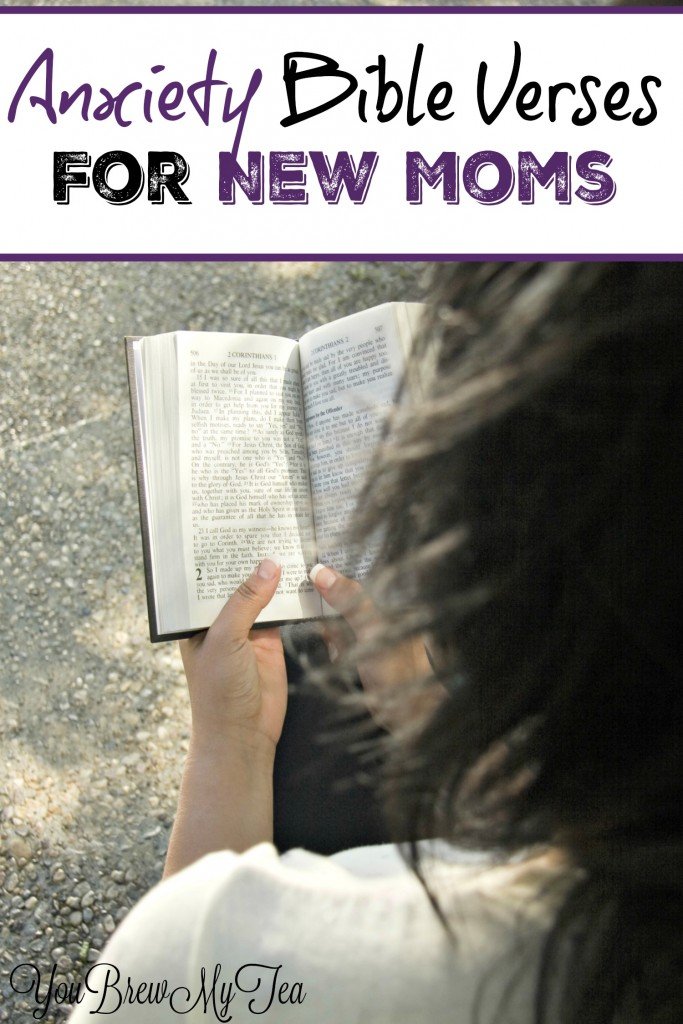 Anxiety Bible Verses For New Moms
This post may contain affiliate links.
Do not be anxious about anything, but in every situation, by prayer and petition, with thanksgiving, present your requests to God.  And the peace of God, which transcends all understanding, will guard your hearts and your minds in Christ Jesus.  Phil 4:6-7
Trust in the LORD with all your heart and lean not on your own understanding Proverbs 3:5
"Do not let your hearts be troubled. You believe in God; believe also in me." John 14:1
When I am afraid, I put my trust in you.  Psalm 56:3
For the word of the LORD is right and true; he is faithful in all he does. The LORD loves righteousness and justice; the earth is full of his unfailing love. Psalm 33:4-5
Guide me in your truth and teach me, for you are God my Savior, and my hope is in you all day long.  Psalm 25:5
As for God, his way is perfect: The LORD's word is flawless; he shields all who take refuge in him.  Psalm 18:30
My flesh and my heart may fail, but God is the strength of my heart and my portion forever.  Psalm 73:26
God is our refuge and strength, an ever-present help in trouble.  Psalm 46:1
"Come to me, all you who are weary and burdened, and I will give you rest.  Take my yoke upon you and learn from me, for I am gentle and humble in heart, and you will find rest for your souls. For my yoke is easy and my burden is light." Matt 11:28-30
These 10 verses have gotten me through some dark times! For those days when juggling multiple kids, laundry, cooking and just managing a shower seem to be more than you can take, these anxiety Bible verses for new moms are ideal.  I'd encourage you to write these on a piece of paper and place them throughout your home, or print out our handy scripture cards to tuck into your Bible, on your bathroom mirror or even into a frame in your home.   I love this simple NIV Study Bible and journal to help me keep track of what I have read, and make notes about what I am feeling each day.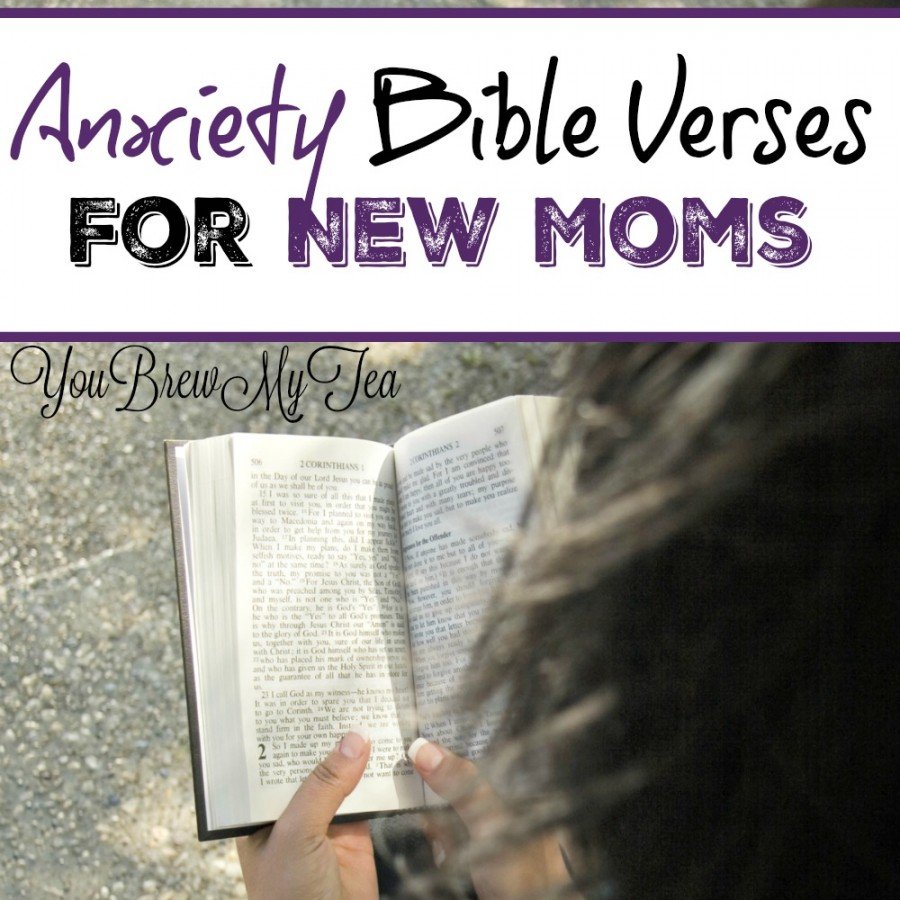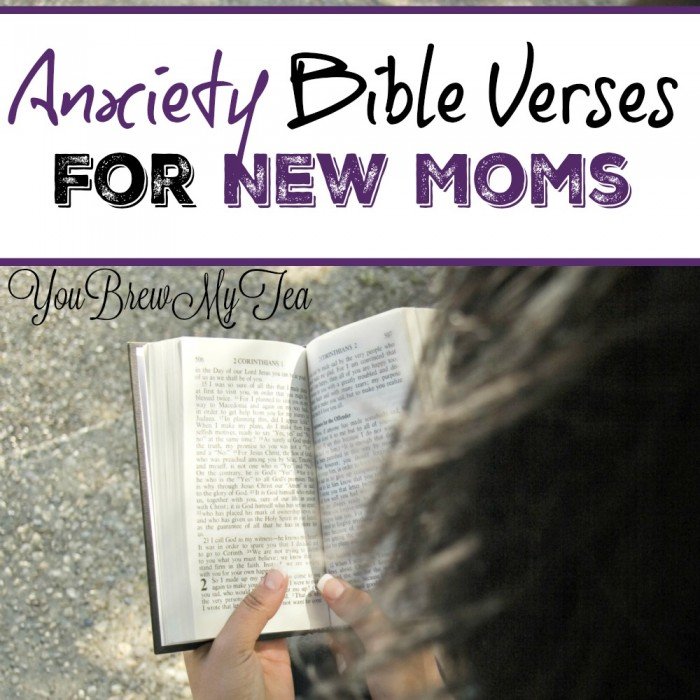 While these verses bring great comfort, they are not the cure for true postpartum depression and anxiety issues.  Scripture reading and prayer can definitely help ease anxiety, but never hesitate to seek out counsel, medical intervention or help from those around you when the feelings begin to creep in.  It is never too early to seek help to deal with the emotional and mental health issues we all face in our life at different times.
What's your favorite Bible verse for dealing with anxiety as a new mom?
Check out some of our favorite posts to help you with all the stress and anxiety of being a new mom!
Comforting Scriptures For New Moms
Stress Management Activities For New Moms
Budgeting Tips For Stay At Home Moms