If you are looking for ways to make fast money, here are what I think are the 7 Best Items To Sell On Craigslist.  This online classified site has become one of the most popular ways to make a bit of extra money, or in turn, find a cheap piece of furniture or even a home to rent.  This year, as I have promised to give you some ways to make extra money for your household budget, this is just one of the ways we add to our budget each month.  Selling items you no longer need or use is an excellent resource for stretching your budget.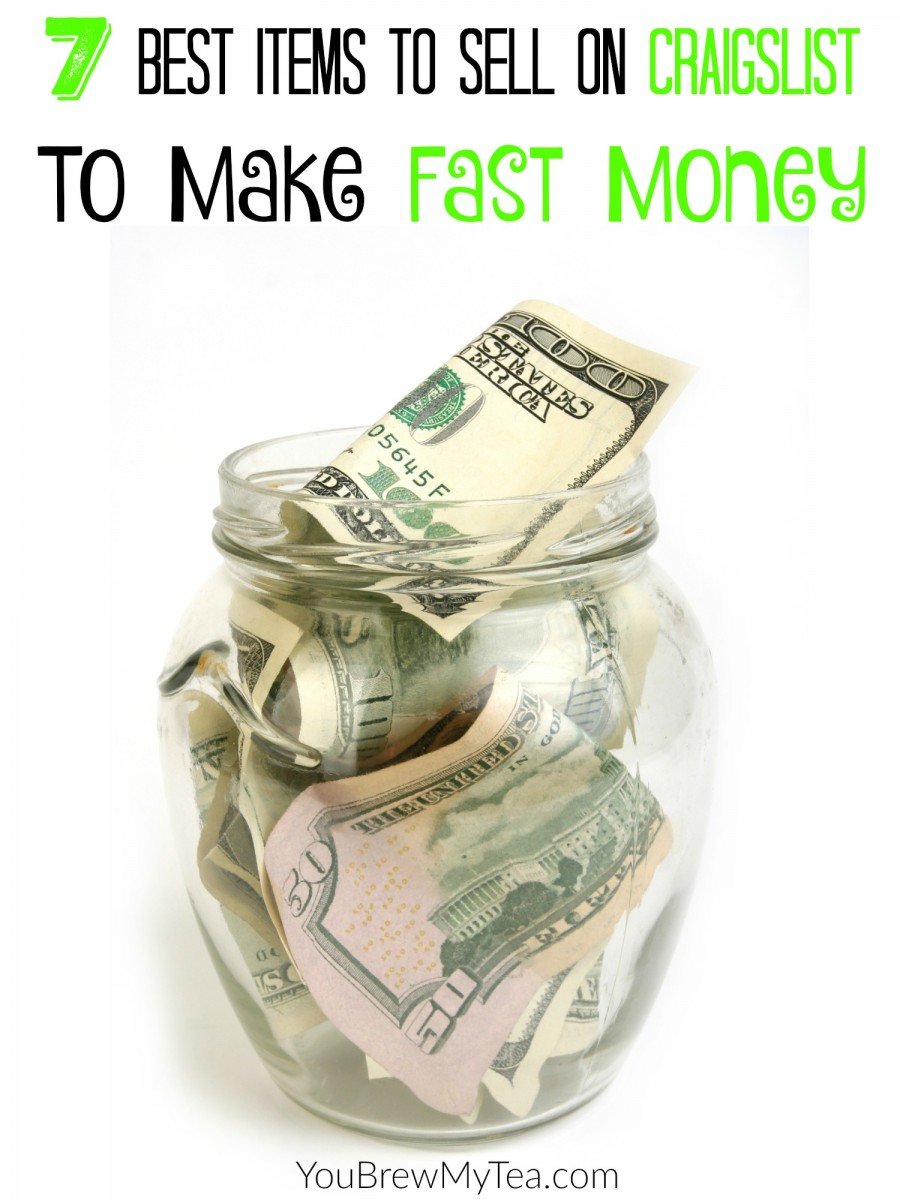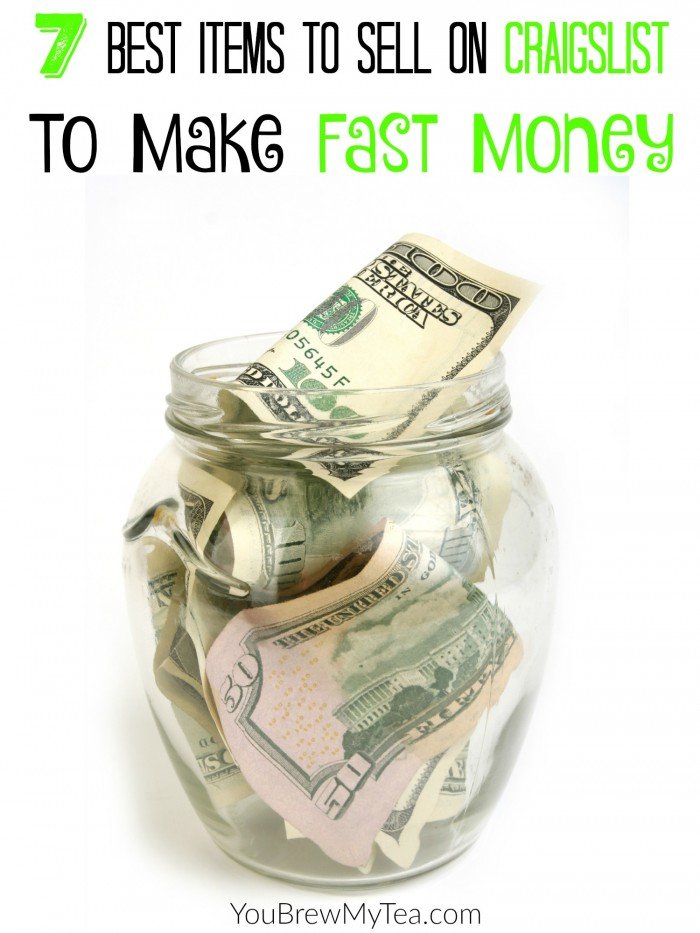 7 Best Items To Sell On Craigslist To Make Fast Money
Electronics.  Old television sets, computers, tablets, smart phones, stereo systems, car stereos and surround sound systems can all go for great prices on Craigslist.  Newer models and good quality will sell best, but you would be surprised at the number of older units you can sell for $25-$50 despite their age.  Check the most recent prices on sites like eBay for a good idea of what they are currently selling for used.  However, since these items go for higher prices it is definitely something you want to make sure you are meeting the buyer in a public place for exchanges.  Only accept cash in exchange for items, and never take payments on an item they want to take up front.  Basically, use common sense when selling or buying electronics.  This is one of the best ways to make money fast on Craigslist
Furniture.  Hands down some of the best items to sell on Craigslist to make money are furniture items.  From beds to old end tables you can rack up some good money on Craigslist with furniture.  Large pieces like couches, recliners, beds and dining tables bring in the most.  Of course, the better quality the more you can make, but even those old end tables can bring in $10-$25 each which can buy groceries, put gas in the car or even pay a small household bill.  Take good clear pictures and post details about the condition that include stains, tears, etc. so nobody feels it is misrepresented.  Again, always have people pick up in a public location away from your home if at all possible.
Maternity Clothing.  This is one huge high seller on Craigslist to make fast money.  Maternity clothing is often much more expensive than other clothing pieces, and with such a limited wear time it can be hard for some to afford at full price.  Selling your gently used items at a nice discount can really bring in a lot of cash fast, and give someone else a great deal in the process.
Baby Clothing & Equipment.  Baby clothing much like maternity clothing sells fast on Craigslist.  Even at yard sale prices, it is a fast and easy way to make some money and clear out clutter.  Baby equipment like bassinets, cribs, strollers and high chairs can also sell fast for a great price, but you will want to make sure that all parts are included, and if possible the manual so the buyer has as much information as possible.  If an item has been recalled just don't sell it. There is no reason to take chances.
Appliances.  If you have old appliances that are still in working condition but no longer needed, this is a great way to make fast cash.  This goes from large appliances to small kitchen appliances.  Refrigerators, washers and dryers, microwaves, stand mixers and more sell fast and easily on Craigslist.  Some broken appliances will even sell for a lower price to appliance repairmen to use parts.  Even if it no longer works, list it with a lower price and make sure to list all problems or known problems.  You'd be surprised at how many people will pay $50 for a refrigerator that doesn't stay cool any longer.
DVD's & Video Games.  This is mostly for Blu-Ray's and popular video games, but you can easily unload a large selection of movies at a low price in a hurry.  Another tidbit to consider, check your local pawn shops before you choose Craigslist on these items.  Many will give you $2-$5 each for Blu-Ray's and Video Games.
Building Supplies.  If you have leftover lumber, sinks, plumbing supplies or other building supplies don't hesitate to list them on Craigslist, right alongside the tools you have and no longer need.  Many people will buy scrap lumber and building or remodeling supplies and tools at a lower price direct from you to save a few bucks on their next project.  You may even be able to sell old pallets for $1-$5 each to those who are interested in doing some upcycle projects with them.
If you are looking for some fast cash to help pay a bill, buy groceries or put gas in the car you can easily turn to Craigslist to get rid of clutter from your home.  This list of best items to sell on Craigslist to make fast money is a great place to begin in your journey to creating savings!
Check out some other budget tips! 
Budgeting Tips For Stay At Home Moms
5 Foods That Stretch Your Grocery Budget Farther
6 Steps To Becoming Debt Free On Any Income