I gathered some Bible verses for teens with depression because I remember all too well how tough those years can be.  Does anyone else remember being a teenager and feeling like the end of the world was near every single day? Going through those years were hard for me. Depression can affect kids of all ages and sadly it affects millions of teenagers each day.  From the fact that hormones are raging to the life struggles, peer issues and family problems it can be tough to manage.
While these Bible verses for teens are a great place to begin with healing emotionally, depression should never be taken lightly.  If you are struggling never hesitate to talk to your parents, teachers, counselor or pastor and seek medical help as well as counseling to cope with and overcome the anxiety, fear, and depression you are feeling.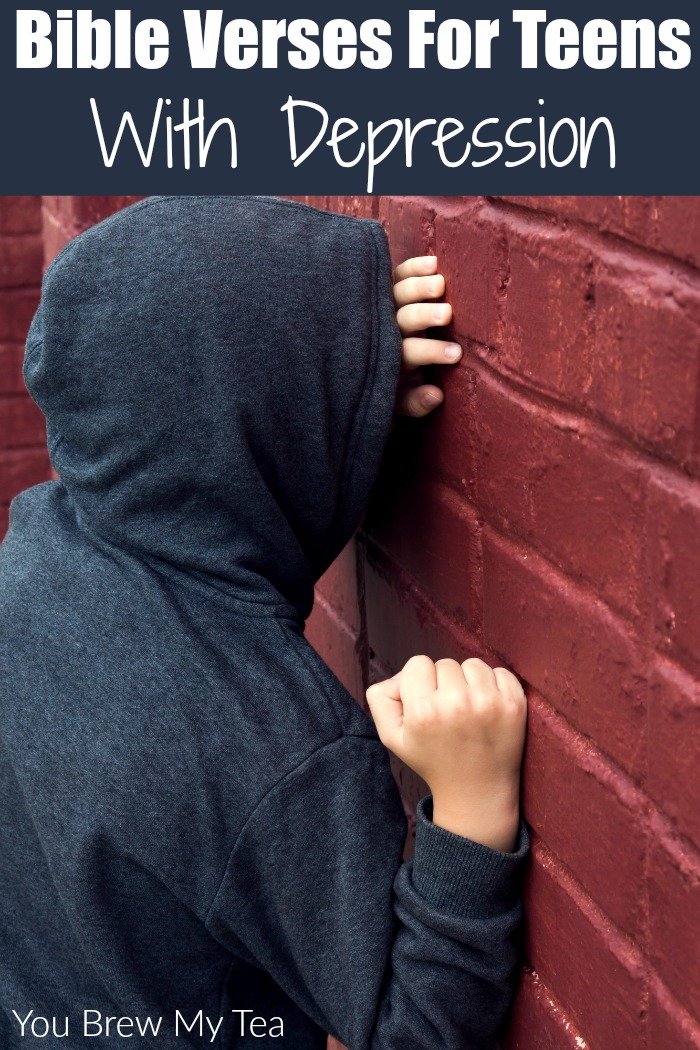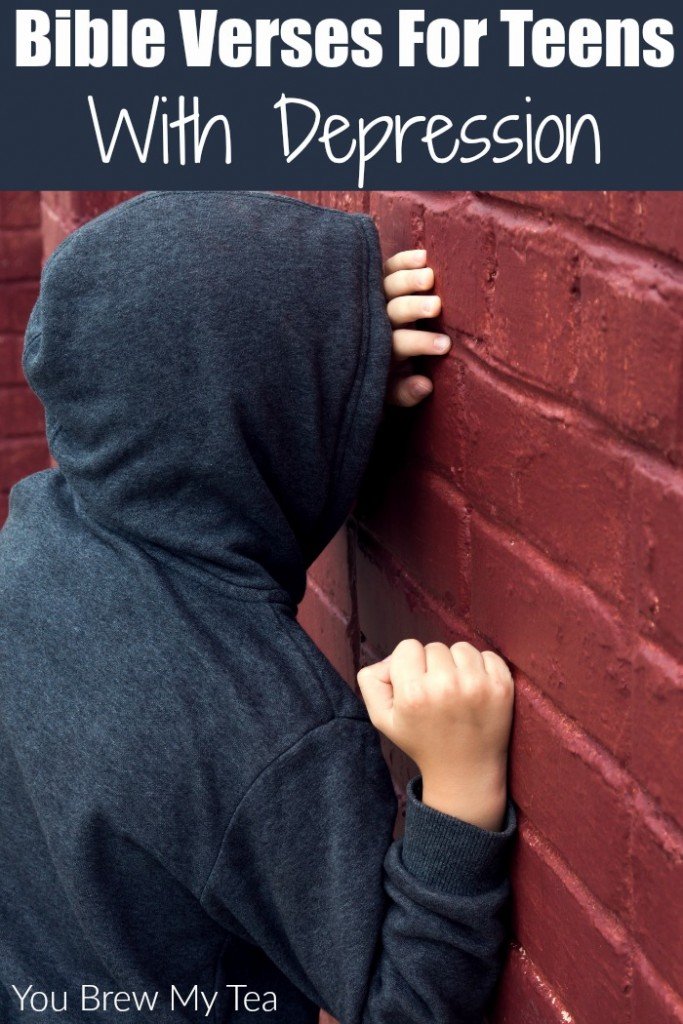 Bible Verses For Teens With Depression
Depression feels differently for everyone. Teens may feel depressed in a different way than an adult. Some teens snap out of depression easier than others and some it affects for years. Some require medical help, mediation or counseling while others simply need an uplifting word and a hug.  When it comes to getting out of depression, you need a reason to get motivated and moving in the morning. I love Bible verses because God has a way of inspiring us through His word.
There have been times in my life when I could not snap out of being depressed. It always took a friend, my husband, or a good talk with God to help me get moving again. If you are dealing with depression, please find peace in these Bible verses for teens, you will never regret it.
Come quickly, Lord, and answer me, for my depression deepens. Don't turn away from me, or I will die. Let me hear of your unfailing love each morning, for I am trusting you. Show me where to walk, for I give myself to you. -Psalm 143:7-8
So humble yourselves under the mighty power of God, and at the right time he will lift you up in honor. 7 Give all your worries and cares to God, for he cares about you. -1 Peter 5:6-7
There is hope only for the living. As they say, "It's better to be a live dog than a dead lion!" -Ecclesiastes 9:4
And I am convinced that nothing can ever separate us from God's love. Neither death nor life, neither angels nor demons, neither our fears for today nor our worries about tomorrow—not even the powers of hell can separate us from God's love. 39 No power in the sky above or in the earth below—indeed, nothing in all creation will ever be able to separate us from the love of God that is revealed in Christ Jesus our Lord. - Romans 8:38-39
Don't be afraid, for I am with you. Don't be discouraged, for I am your God. I will strengthen you and help you. I will hold you up with my victorious right hand. - Isaiah 41:10
The Lord hears his people when they call to him for help. He rescues them from all their troubles. - Psalm 34:17
The Lord is close to the brokenhearted; he rescues those whose spirits are crushed.- Psalm 34:18-19
Why am I discouraged? Why is my heart so sad? I will put my hope in God! I will praise him again—  my Savior and my God! - Psalm 42:11
Rejoice in our confident hope. Be patient in trouble, and keep on praying. - Romans 12:12
Worry weighs a person down; an encouraging word cheers a person up - Proverbs 12:25
The Lord is a shelter for the oppressed, a refuge in times of trouble. - Psalm 9:9
For I know the plans I have for you," says the Lord. "They are plans for good and not for disaster, to give you a future and a hope. - Jeremiah 29:11
I have told you all this so that you may have peace in me. Here on earth you will have many trials and sorrows. But take heart, because I have overcome the world."- John 16:33
I love these particular Bible verses for teens because they are great to memorize and keep in your heart for life.  They will apply both now in the teen years, as well as throughout your life.
Check out some other great helpful scriptures for tough times!
Anxiety Bible Verses For New Moms